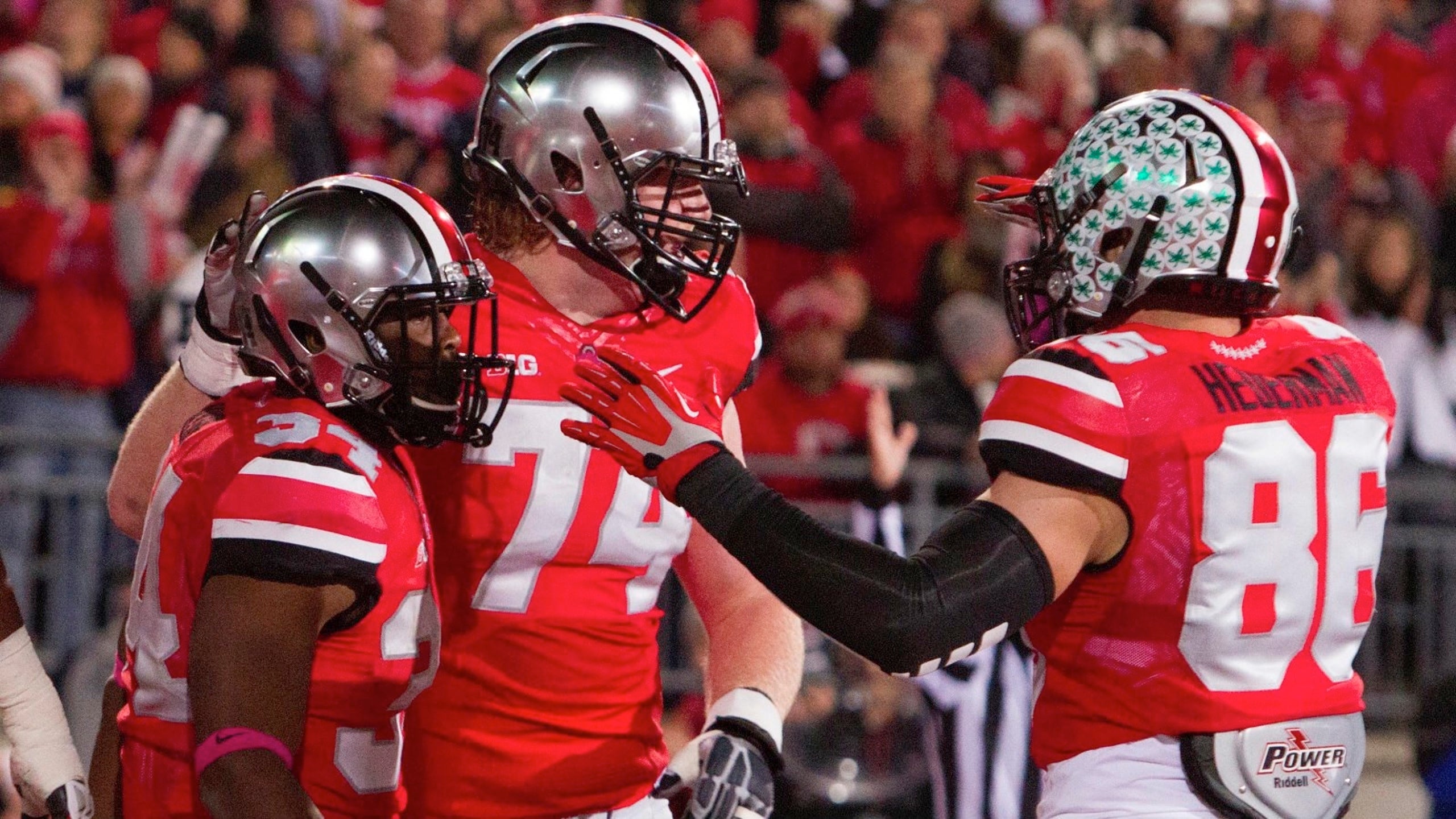 Mewhort reflects, hopes toughness helps NFL reputation
BY foxsports • January 22, 2014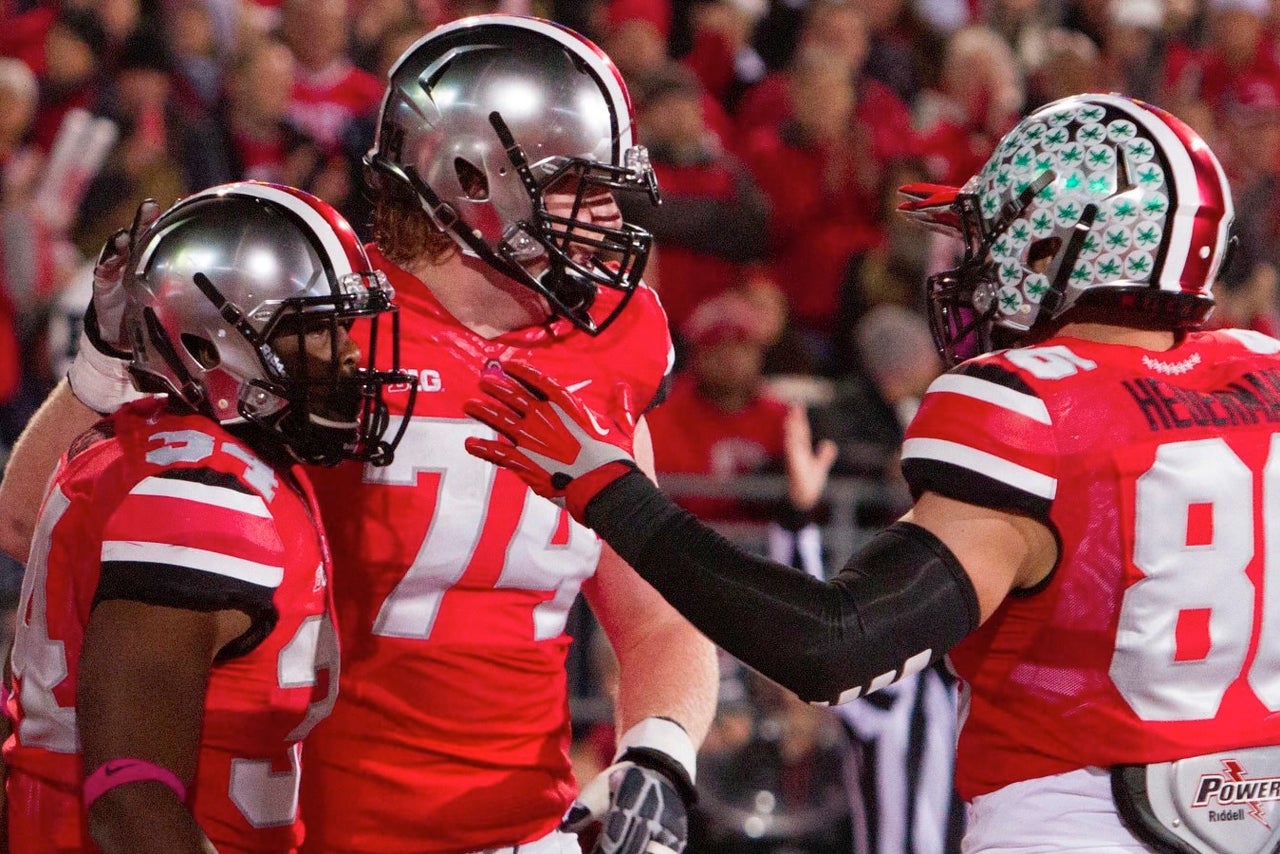 MOBILE, Ala. - For Jack Mewhort, accepting an invitation to the Senior Bowl wasn't exactly a no-brainer.
In fact, it was a calculated, well thought out decision.
A throwback tough guy entering a draft process that often rewards the biggest, strongest and fastest, Mewhort saw the Senior Bowl as a chance to actually play football on his way to hopefully playing football at the game's highest level for a living.
"I think that's why we're here this week, so I can show on the football field that I am a tough football player," Mewhort said. "There's no stat for toughness and you can't measure it with a ruler or tape measure, but when you turn on that film and see me in practice hopefully that's what they think of me this week.
"I'm here to show that I'm a versatile, tough player, a hard worker and I do things right. I can play this game at a high level. I'm fortunate to have this opportunity. When you're under the microscope, when you've played at Ohio State and there are a lot of eyes on you, you know what people think. I have taken criticisms. My biggest one is probably pass protection. I'd like to do well with that. I'm aware I'm not a great athlete but I want to prove I can protect the QB at a high level."
Five years after enrolling at Ohio State, Mewhort leaves on top of his game. The NFL is a totally different game, though, and he's played right tackle this week after playing left tackle in his last two college seasons. He made a cameo at right guard in 2011, so he's ready if NFL teams think his arms are too short or he's not athletic enough to play on the edge.
Mewhort just wants to play.
"I haven't made it anywhere yet," he said this week. "I was never one to look too far ahead. Day by day I've always leaned on my work ethic and my ability to sacrifice. I just did things one at a time and never looked ahead because when you do, you let the little things slip and bad stuff happens. I'm very fortunate to be where I am and I think hard work pays off."
This week started with Mewhort measuring at a shade under 6'6 and 308 pounds, exactly what he was listed by Ohio State. He said the week's first practice marked his first time lining up with his right hand on the ground "in a while," but he accepted the challenge. He knows guys who perform well here can climb draft boards, that versatile players make active rosters, that there's always competition in the cutthroat NFL. At next month's NFL Scouting Combine, teams will get a look at early entry offensive linemen who will likely have longer arms and quicker feet than Mewhort has.
"Just to come here and learn and compete is what I wanted to do," Mewhort said. "Being here gives us a leg up. I know those juniors are tremendous players and they left early because they're ready. I have respect for those guys but the Senior Bowl is a great opportunity for us. This stuff here helps you prepare for the combine as far as testing and meeting people and all that."
Mewhort said he didn't grow up in Toledo with a favorite NFL team or even thinking he'd play football at all.
"I was really the first person in my family to play football," Mewhort said. "My grandpa played basketball at Duke. My dad played basketball at a Div. III school, I think my dad kind of started realizing I wasn't gonna be a great basketball player based on body type. You don't see a lot of 6'5 fat guys in the NBA. I just kind of took to it. I worked hard and I guess it's worked out.
"I really started to love it when I realized it's a craft and it's something you can improve upon. The idea of getting better at something through work and sacrifice and dedication, that stuck with me at a young age. I'm a competitor. I love work. I love that football is preparation, that there's a lot of moving pieces and to be good at it you have to put in time. I love it."
Clearly, Mewhort is going to interview well with NFL teams this week and next month in Indianapolis. He called serving as a captain for the 2013 Ohio State team -- a big deal among many NFL decision-makers -- one of his greatest accomplishments and something he'll never forget, but also said he knows "anything I did, anybody did in college, that's over now. We're all starting from scratch."
"I leave Ohio State with no regrets," Mewhort said. "Absolutely not. My time in Columbus has been unbelievable and I have a lot of great memories I'll cherish for a long, long time until I take too many more hits and forget them all. It was great. I don't think I left the legacy I wanted to those last couple games at OSU as far as finishing off the right way. That's not how I wanted to finish as seniors but the guys I came in with, I wouldn't trade them for the world. I had a lot of fun and I'm going to miss it.
"People always joke with me and say people who have been in college for seven years are supposed to be doctors. I felt like I've kind of done and seen it all. I played for Coach Tressel and learned from him and it was a tremendous opportunity. We battled adversity in 2011 and handled that, maybe not in the W-L column the way we wanted to but it really built character. It was a wild ride. It was a lot of fun.
"There are peaks and valleys in life. My OSU career was probably a good microcosm. You're up, you're down and you fight your way back. If you want to play football at the highest level there will be adversity, I know that. I think I'll be ready when it happens."
---