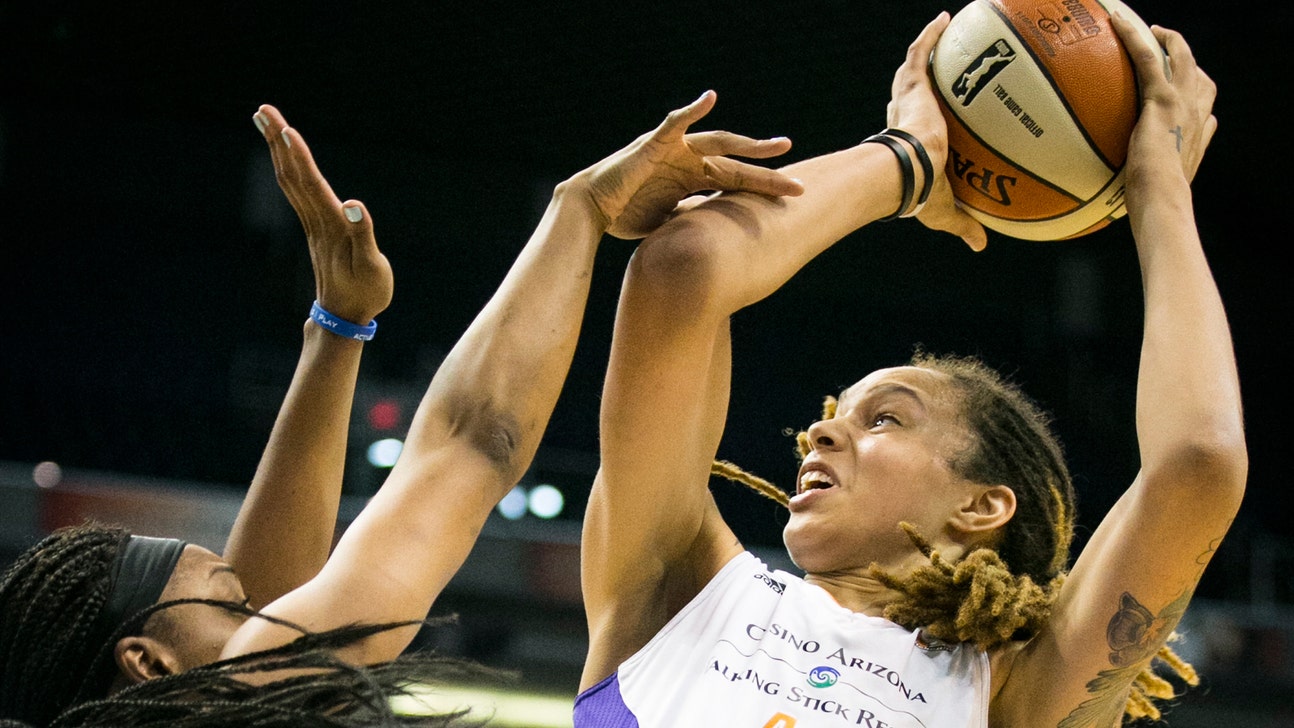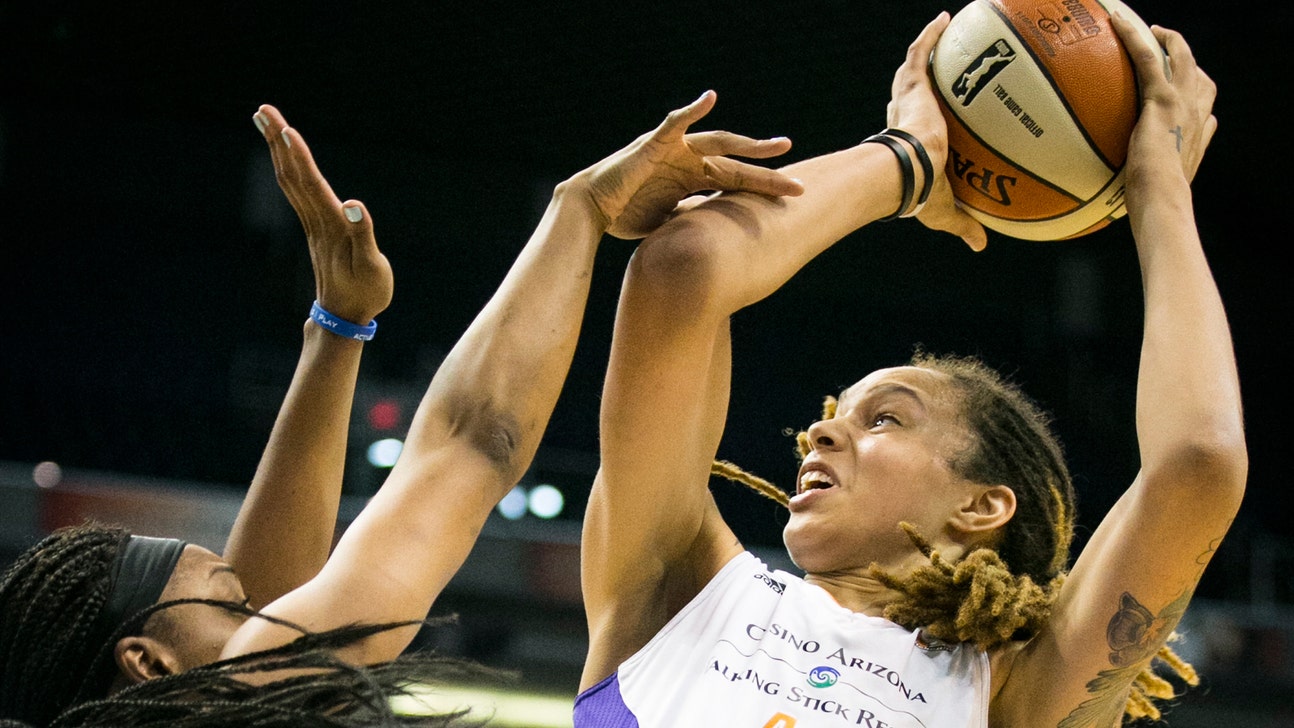 Mercury don't respond to Dream
Published
Aug. 13, 2014 11:28 p.m. ET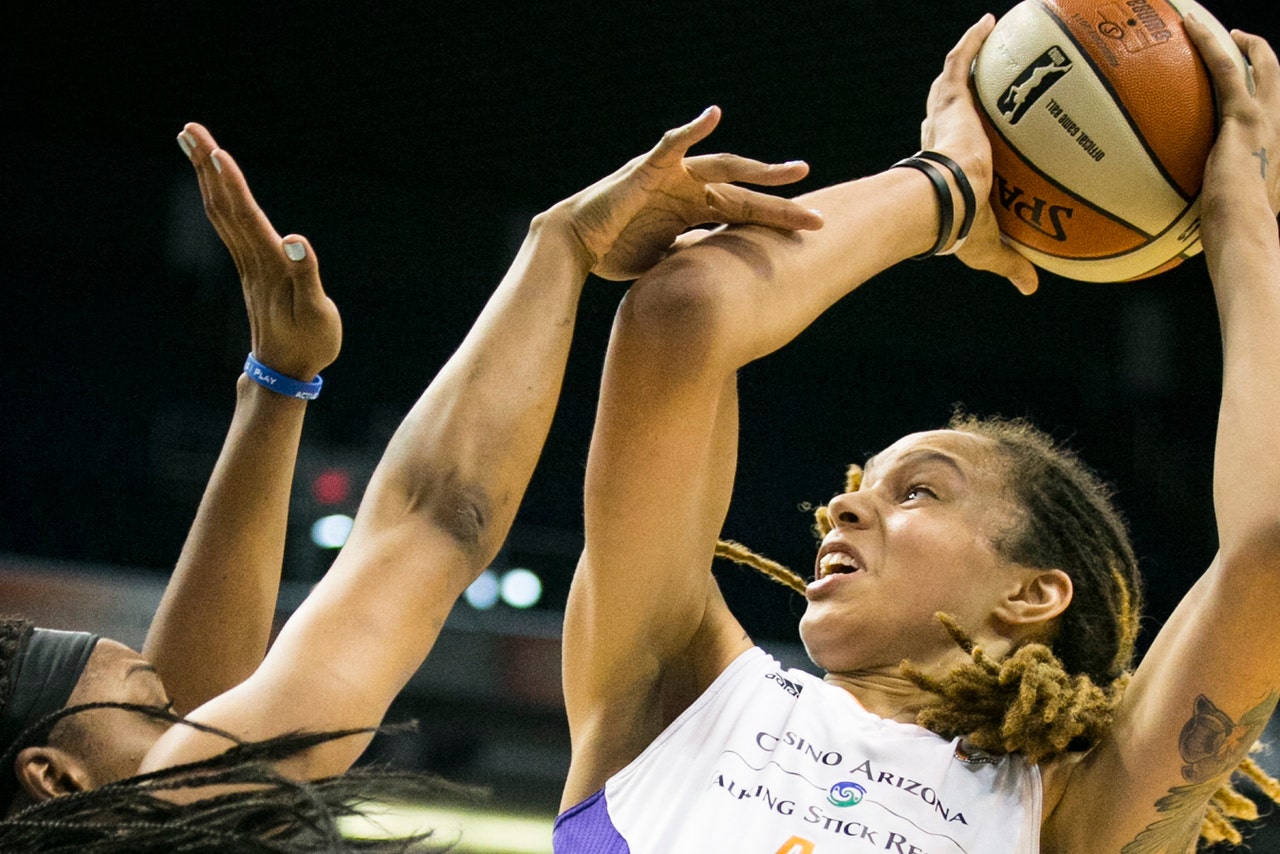 ATLANTA -- Even without leading scorer Angel McCoughtry, the Atlanta Dream had no trouble putting up points against the league-best Phoenix Mercury.
Rookie Shoni Schimmel scored a season-high 24 points and the Dream beat the Mercury 96-82 Wednesday night to clinch the No. 1 seed in the Eastern Conference for the first time in franchise history.
Tiffany Hayes had 19 points and Aneika Henry added 15 points and 12 rebounds to help Atlanta (18-14) snap a five-game losing streak during which the Dream had averaged 71.4 points.
"I knew it was just a matter of time before it came together," Hayes said. "Coach (Michael Cooper) had a talk with the team and told the bench players that we need everyone. It can't be five or six people. Tonight, everybody stepped up."
McCoughtry was sidelined for the second straight game due to tendinitis in her feet.
Schimmel said McCoughtry, who averages 19 points per game, "told me to go out there and do my thing. We filled her shoes as a team."
McCoughtry wasn't the only All-Star on the bench. Most Valuable Player contender Diana Taurasi and Penny Taylor were healthy scratches for the Mercury (27-5), who have already secured the top spot in the West and home-court advantage throughout the WNBA playoffs.
"It was a good chance to rest them," Mercury coach Sandy Brondello said. "They are a little beat up."
The Mercury were beat up in the second quarter as the Dream scored a season-high 37 points. Schimmel piled up 20 points herself as the Dream turned an eight-point first-quarter deficit into a 55-41 halftime lead.
"It is a blur, thinking about it," said Schimmel, whose 29-point performance at the WNBA All-Star game earned her MVP honors. "I looked up and saw I had 20 and I was like, `what?' I don't even remember it all. I was just out there having fun. It happened to work out that way."
Erin Phillips scored 21 points to lead the Mercury, who were outrebounded 45-28. Shay Murphy had 11 points and Tiffany Bias added 10.
"It was a good game. I don't care whether Diana Taurasi or Penny Taylor was in or out," Cooper said. "It was Phoenix and they're the best team in the league. We needed the win, probably more so than them, but again it helped to stop the bleeding for us and now we can work on getting our game together going into the playoffs."
Mercury All-Star center Brittney Griner finished with nine points, five rebounds and three blocks. She increased her single-season blocks record to 125 before sitting out the final 14 minutes of the game, which was never closer than 12 points in the fourth quarter.
"We definitely wanted to win this game," Griner said. "We were not looking past anyone. They jumped on us in the second quarter and we didn't respond."
---