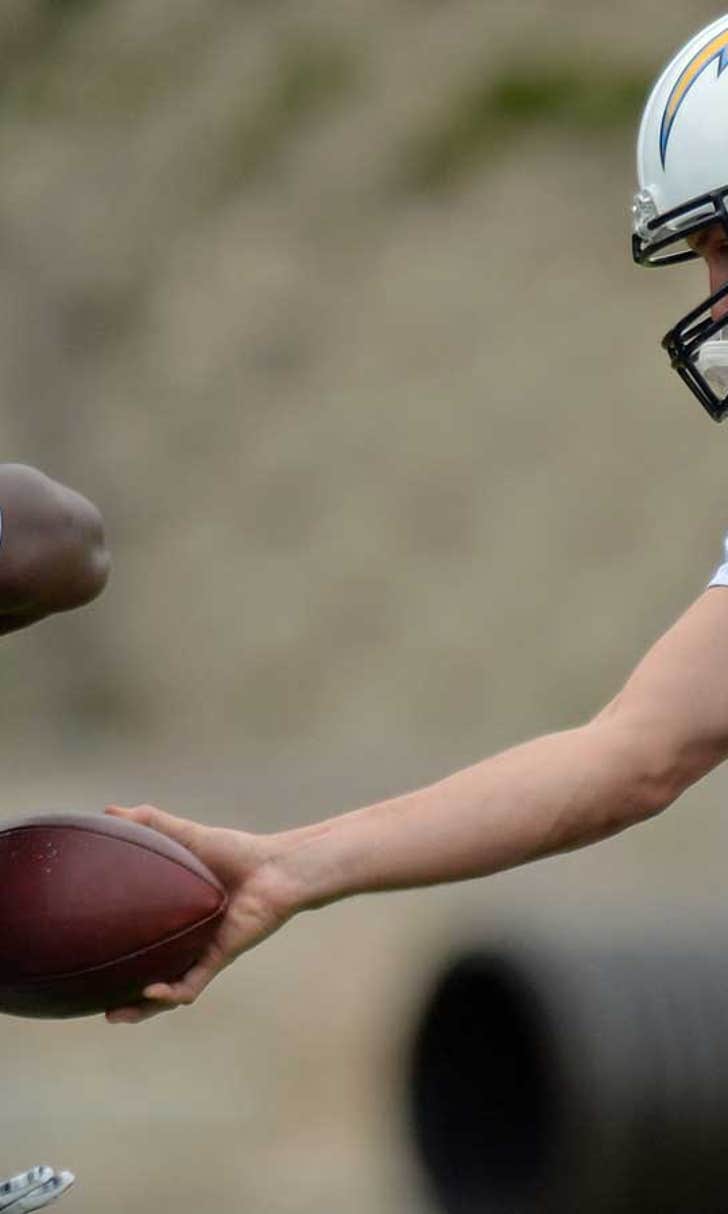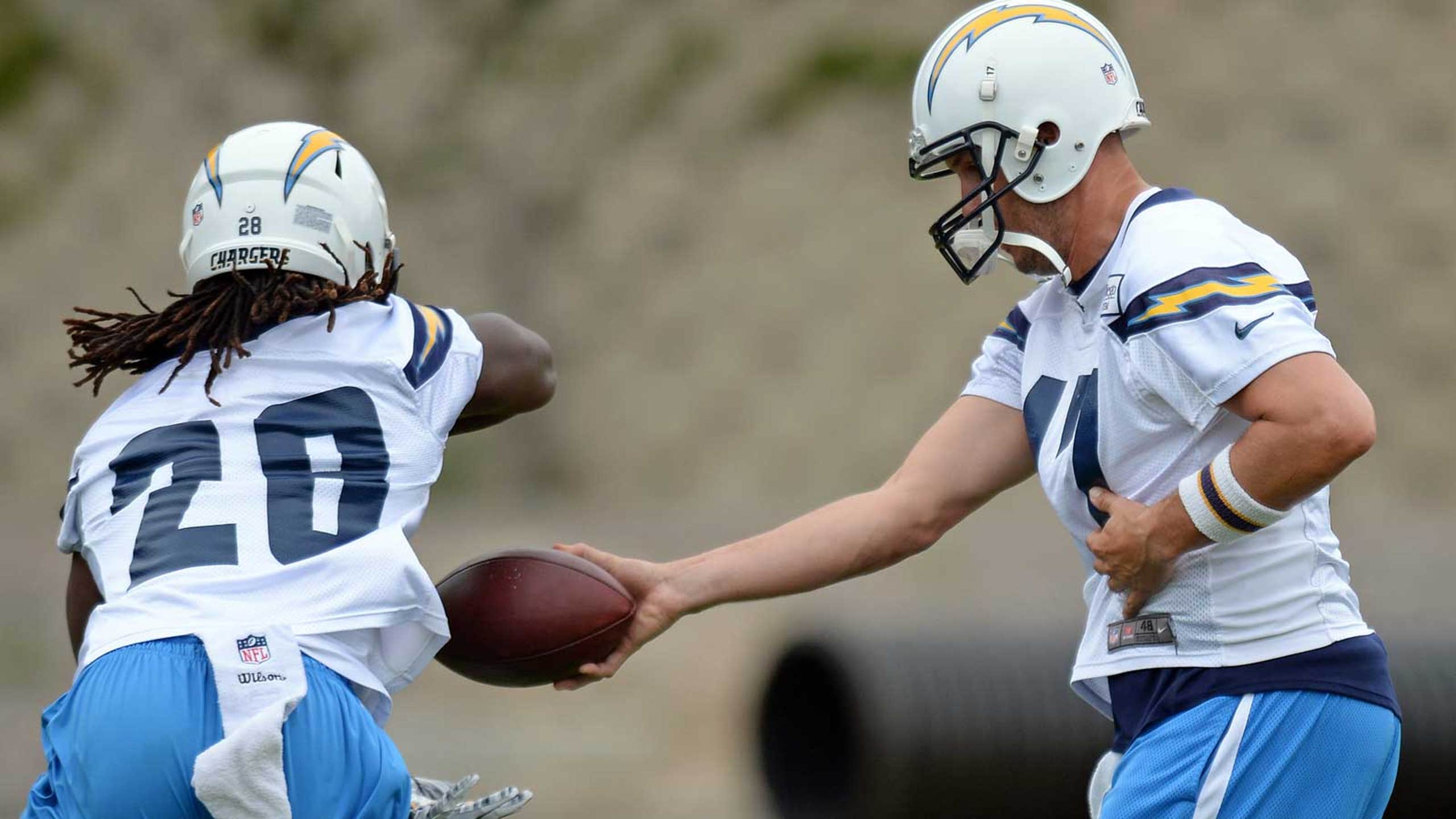 Melvin Gordon tested at Chargers camp
BY foxsports • August 1, 2015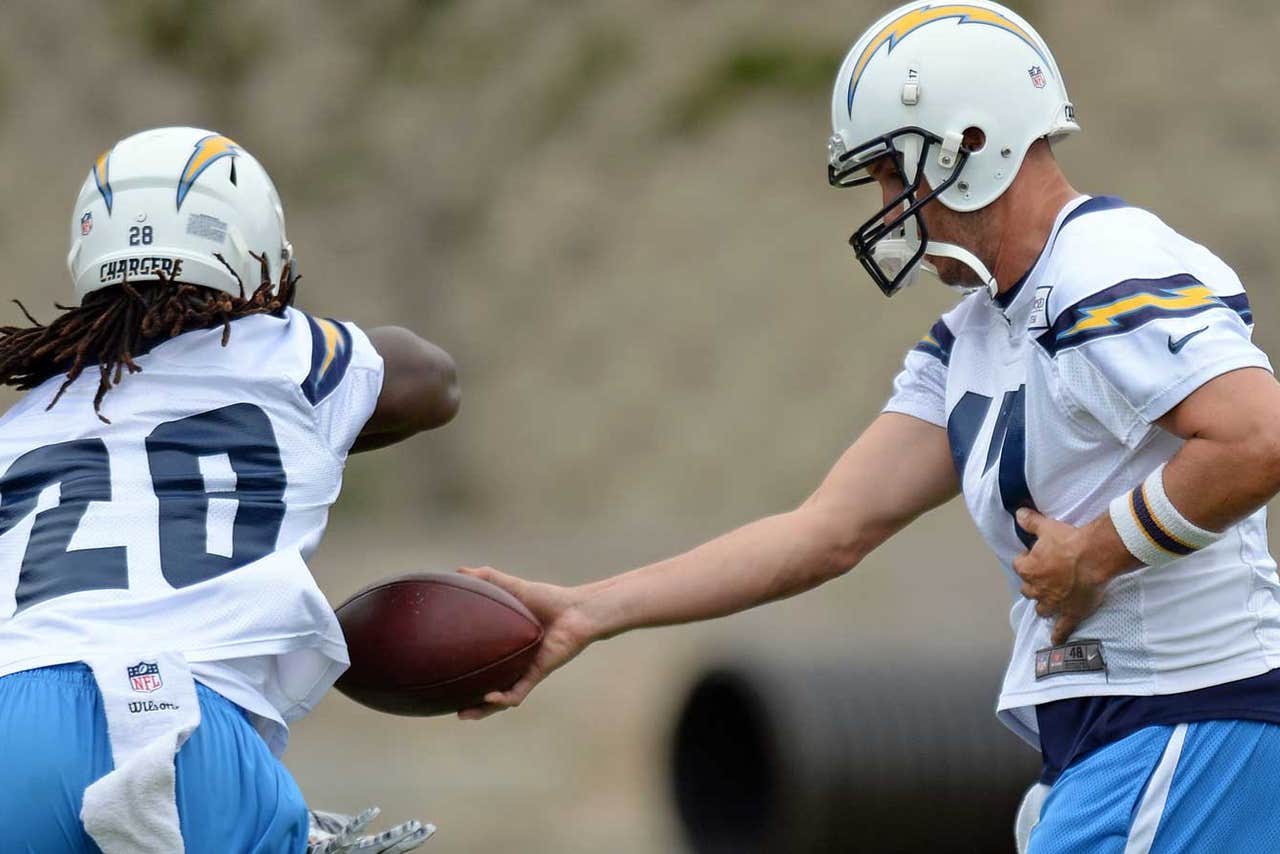 SAN DIEGO (AP) -- Running back Melvin Gordon was tested -- and Chargers coach Mike McCoy was smiling.
"The defense did a nice job a couple of times there where he had to do something." McCoy said.
Gordon, the Chargers' top pick from Wisconsin, often broke free for yardage Saturday in the training camp practice. It was the first day the Chargers were in pads and Gordon didn't disappoint.
"He did a nice job," McCoy said.
The Chargers, who finished 30th in rushing last year, traded up two draft spots to snag Gordon. He led FBS teams in rushing last year with 2,587 yards, the second-highest in FBS history.
Gordon said the intensity increased when the pads came out.
"A little bit," the 6-foot-1, 215-pound Gordon said. "It was a little more physical out there, but football is football."
While his role is clear in resurrecting a tepid running attack, there's a learning curve with his other responsibilities.
"Yeah I'm definitely picking it up," he said. "I've got to."
McCoy said Gordon, a Heisman Trophy finalist last year, has focused on becoming a well-rounded player. He's done so by talking to teammates Danny Woodhead, Branden Olivier and Donald Brown.
"I think the entire offseason he did an outstanding job of learning and I think he has three players in the (running backs) group to learn from in how we do it, how you meet and how you become a pro," McCoy said.
Gordon said he welcomed the veteran Woodhead reaching out to him.
"He's been around so long, he just knows what guys are going to do," Gordon said. "I'm trying to pick up on it."
Gordon was working Saturday with former Chargers great LaDainian Tomlinson in attendance.
"It's always big having a future Hall of Famer here," Gordon said.
Gordon is eons from that designation. But he's making progress.
"People want to say his hands, his lack of...well he was getting the ball a lot in college," McCoy said. "He wasn't asked to do other things a lot.
"He showed today that he's going to only get more and more comfortable as we go on in how they are going to block things up front and the style of running game we want to have here. But he's a very talented player and we're fortunate to have him."
---
---