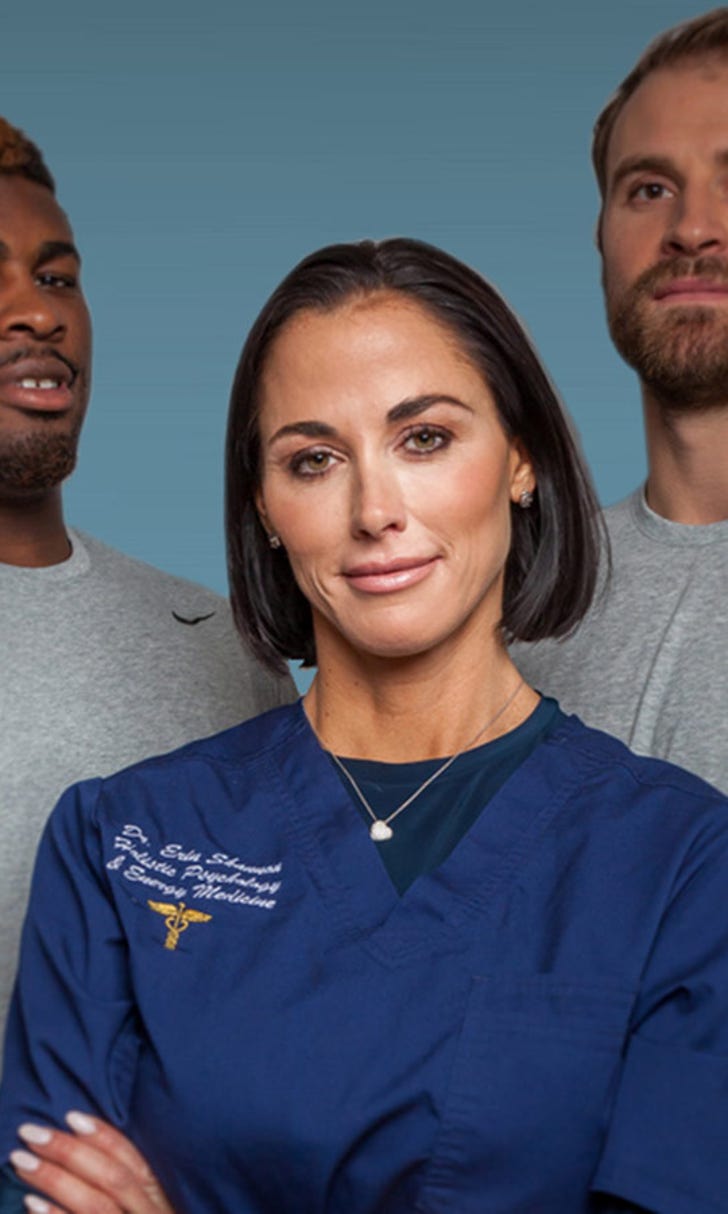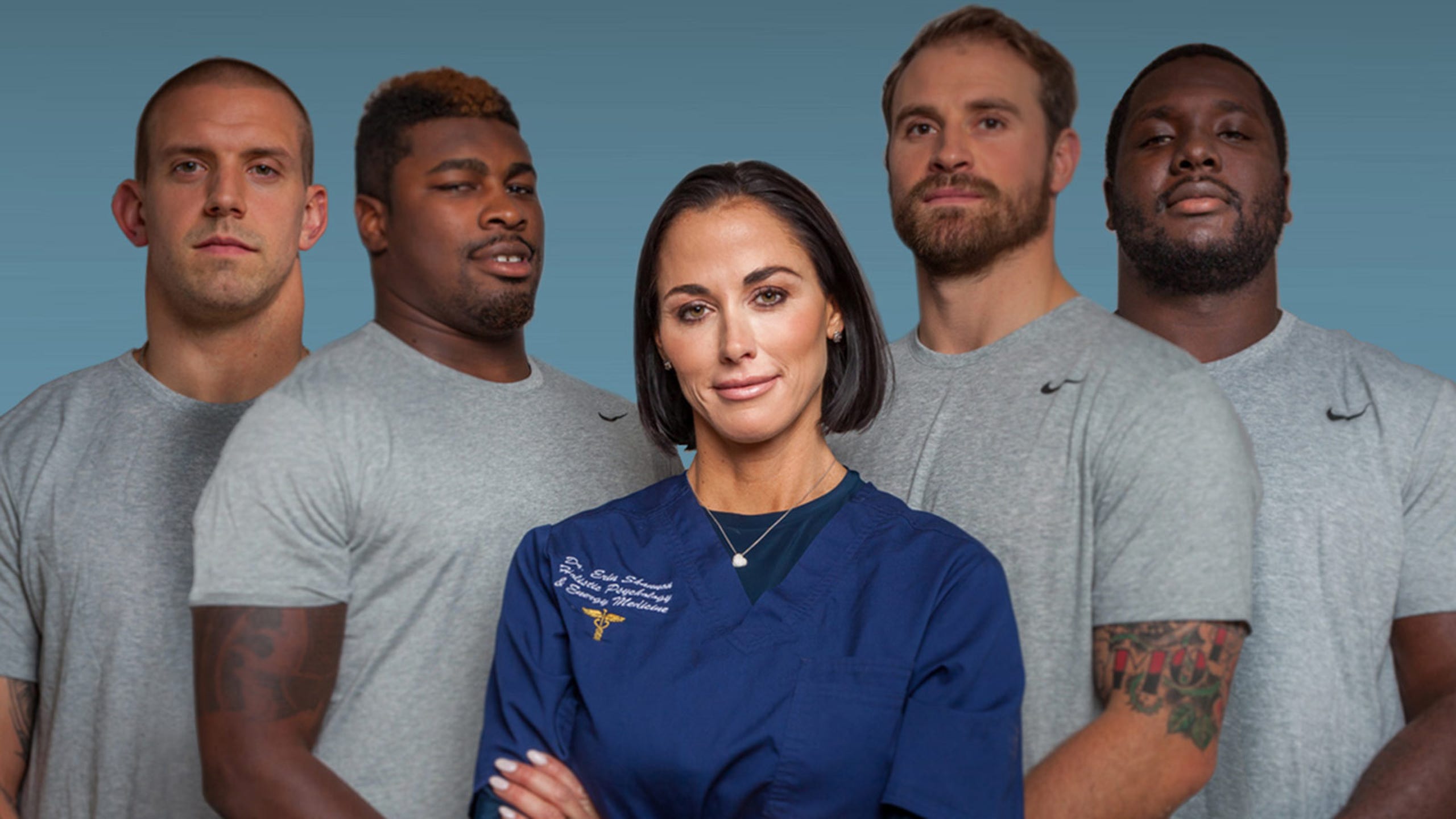 Meet Dr. Erin Shannon, the holistic practitioner several Rams and other athletes swear by
BY foxsports • June 16, 2015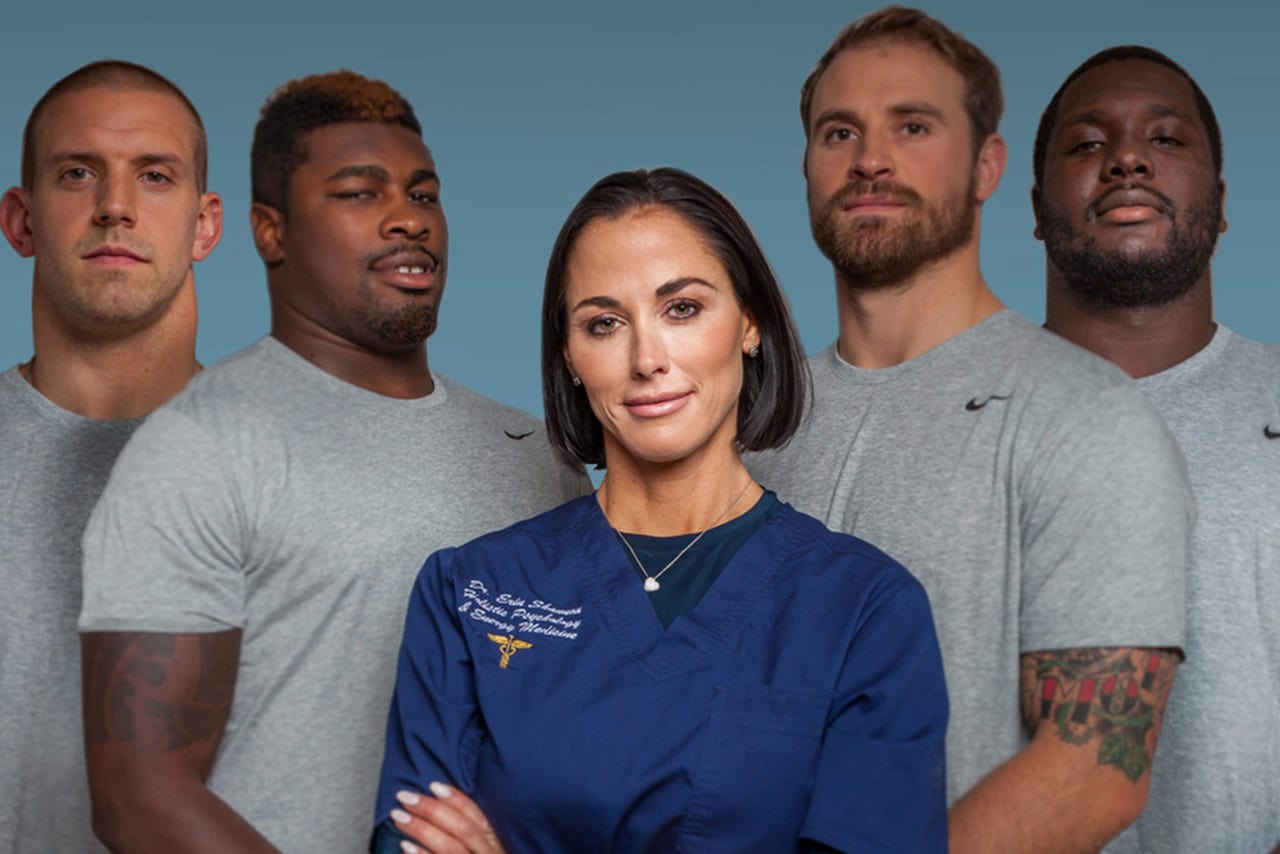 ST. LOUIS -- In 2011, Joe Buck was having the worst year of his broadcast career.  
Early on, he'd visited vocal expert Dr. Steven Zeitels for help with a vocal cord that had been paralyzed from nerve damage. If anyone could fix the problem, it was Zeitels, whose Rolodex of clients, from Adele to Steven Tyler, read like a Grammy awards list. But his prognosis on Buck was bleak: While there were outlier cases, the rule of thumb was if his voice didn't return to normal in three months, it likely wasn't going to -- ever.
It's over, the FOX Sports broadcaster thought when he heard the news. Not being able to talk at full volume, in his profession, was crippling. He felt embarrassed and grew reclusive. He didn't want to talk on the phone. He didn't want to be social.
That October, however, during the National League Championship Series, Buck ran into childhood friend Dr. Erin Shannon. The two were almost like siblings -- they'd grown up in the back of the Cardinals' radio booth together, he the son of legendary Cardinals voice Jack Buck, she the daughter of the elder Buck's broadcast partner, Mike Shannon. Now a practicing psychologist, Erin had recently incorporated a form of holistic treatment known as energy medicine into her work with professional athletes and had experienced success helping them rehab from physical ailments.
"I can help you," she told Buck. "I can fix you."
Buck, at that point, was willing to try anything. They began a series of noninvasive treatments, and as the major league postseason progressed, so did Buck's rehabilitation -- so much so that by the time David Freese hit one of the most electrifying home runs in World Series history, his call was memorable enough to help capture an Emmy for outstanding play-by-play that season.
"(It) was ironic and weird that I won it for that year because the year wasn't good," Buck admits. "But the postseason was really good, and that's specifically when I worked with Erin."
He continued sessions with her through the NFL season and visited Zeitels again in early 2012. The doctor took a first look, then a second at the previously paralyzed vocal cord. He was blown away.
FOX Sports broadcaster Joe Buck attributes much of his recovery from a paralyzed vocal cord to Dr. Erin Shannon's holistic treatment methods.
"It's moving," Buck says Zeitels told him. "It's fine."
Buck admits there are still some days even now, three years later, when he'll struggle with his voice, but that there are other days when he feels it's even better than before the problem arose. Overall, he feels close enough to 100 percent on a daily basis that he thinks no one would ever notice he had an issue.
"I'm forever indebted to (Erin) for all of it," he says.
Dr. Erin Shannon is a holistic practitioner with more than 22 degrees and certifications in both Eastern and Western medicine, and her ability to help athletes -- and yes, at least one prominent broadcaster -- recover from injury, or improve the mental side of their game, has drawn players from around the world to seek her help. Some of the toughest guys in the NFL walk through the doors of her St. Louis office, and she's also treated MLB, NHL, MLS and NBA players, and even MMA fighters.
One of her biggest advocates is husband and St. Louis Rams defensive coordinator Gregg Williams, who has witnessed her success helping athletes heal from injury quicker than their estimated recovery time. Some of her biggest fans are the clients who've felt the results, such as Buck.
"She's got a great diagnostic ability to figure out what's wrong with somebody," Buck says. "And, I think, maybe as importantly -- or even more importantly -- how to fix it."
The field of energy medicine itself is based on an understanding of the body that's rarely encountered in traditional Western medicine.
"It is literally the electric energy that runs through our body, just like blood runs through our body," Shannon explains.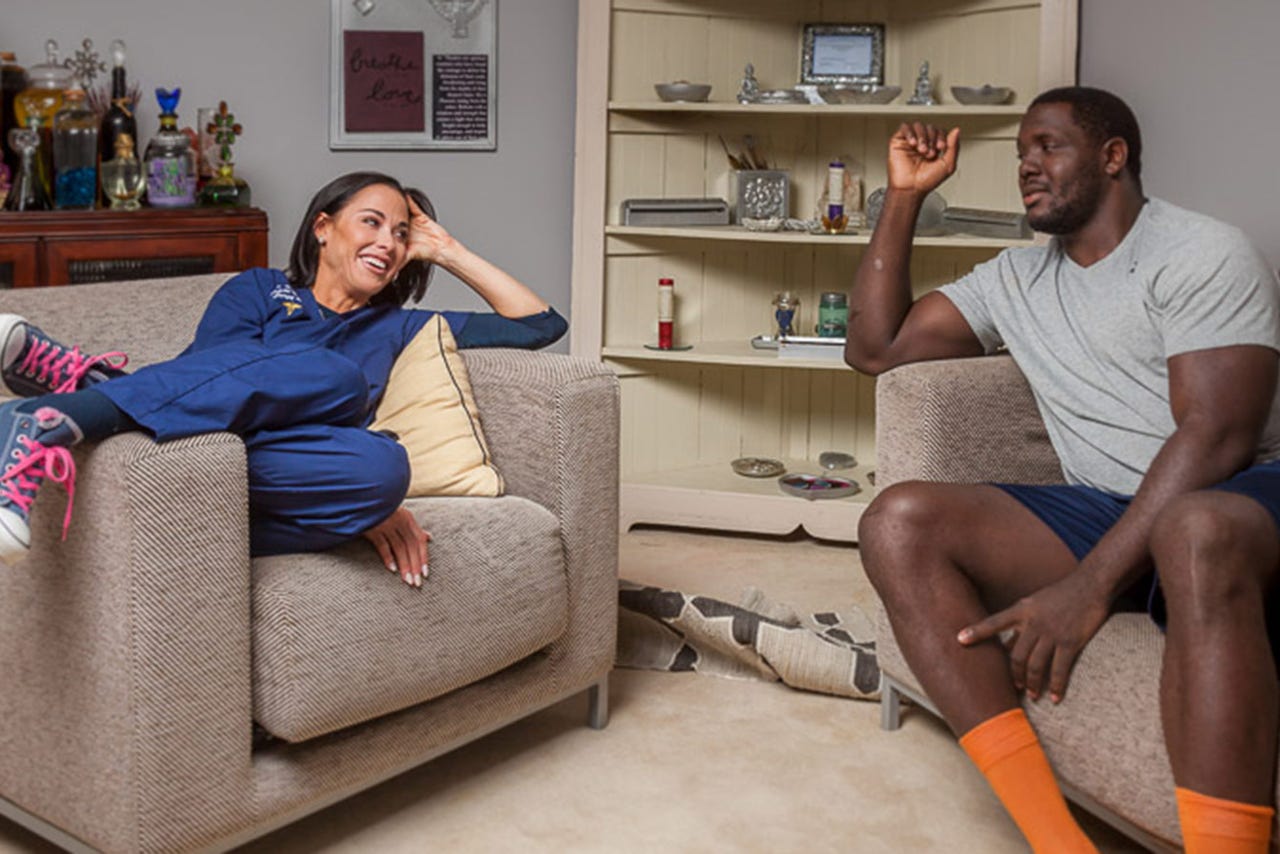 Dr. Erin Shannon talks to Rams defensive end William Hayes in her St. Louis office.
It hinges on the belief in a strong mind-body connection, a common theme in Eastern medicine, and its noninvasive approach, Shannon says, complements Western medicine's work. She's well versed in both schools of thought, but it's the former that has proved game-changing in her work with professional athletes.
One energy medicine service particularly useful to athletes is the ability to maintain strength in their muscles post-surgery, even when they cannot work out. Using visual imagery and energy techniques, an athlete can prevent atrophy and shorten his or her recovery period by as much as 50 percent. So, if they've had surgery, say, on their right leg, they can walk into the training room however many weeks later without atrophy in the limb.
"We will cut recovery times in half," Shannon says. "And recovery is 100 percent, meaning we don't have weakness in that leg."
According to Shannon, the process involves releasing the memory of the trauma from the muscle tissue and the fascia.
"The body remembers the trauma," she explains. "The mind might be sleeping from the anesthesia, but those muscles feel you cutting."
The technique can even help target a nagging health concern that hasn't required surgery. Shannon once treated a client who'd been cut from a professional team due to a recurring hamstring problem. He's since played professionally for four seasons (and counting).
Because her approach to an athlete's health, however, is holistic, Shannon's treatments generally provide both mental and physical benefits. Rams defensive end William Hayes initially came to her because of tightness issues and lower back pain, but says the sessions make him feel better mentally, too.
"I went to work a lot of times saying, 'I'm tired today, I'm not going to have a good day,'" he says. "She put in my mind to always say positive thoughts, and when you say positive thoughts, your body actually reacts to it. And I find that to be very true."  
In fact, the common refrain among Shannon's clients is her help with the mental side of their sport, which they believe many athletes ignore, to their detriment.
"I think so often guys get so caught up in, 'Oh, I need to lift weights, I need to take care of my playbook, I need to take care of running,'" says Rams defensive end Chris Long, another Shannon client. "Football is such a mental game. It's such an emotional game as well, and I think a lot of what she does can cross over into that."
Linebacker James Laurinaitis agrees. He heard about Shannon's work through some of his teammates and became a client of hers last year. He's been most drawn to the mental aspect of her techniques, or "mental coaching," as he calls it, and says he noticed a difference even in training camp.
"I think as an athlete you always have self-doubt in certain areas," he says, "so having that mental ability to kind of flip your thought process and try to really tell your mind that maybe things aren't as difficult as you think they are, and don't be afraid of certain things -- I really found myself throughout the year, and really throughout training camp, just kind of using the techniques that she's taught about really positive self-talk and really getting rid of all the negative kind of baggage that can weigh you down throughout a game."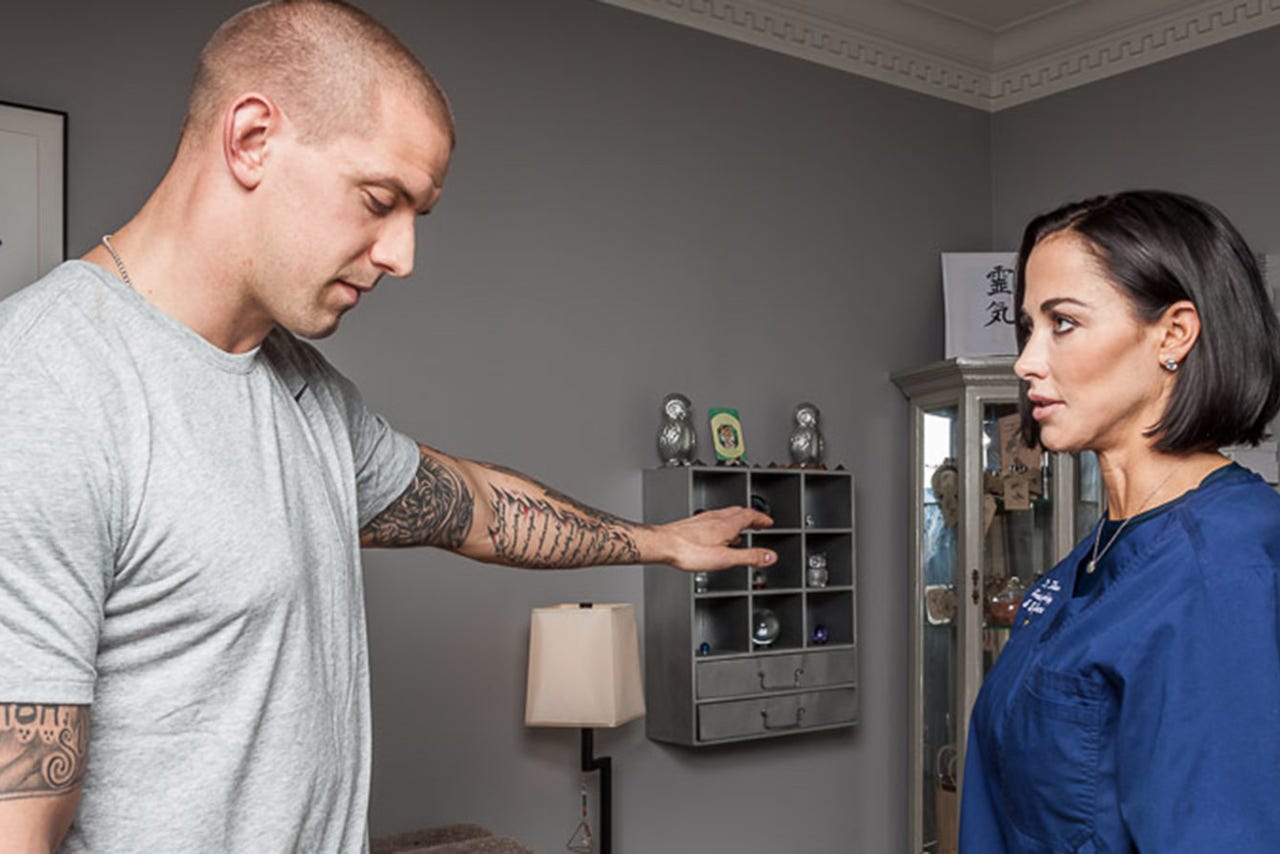 Shannon works with Rams linebacker James Laurinaitis.
Shannon's husband, meanwhile, sees how guys who earn their pay exuding strength and fearlessness can gain an advantage from having an outlet to purge vulnerabilities.
"Sometimes it's hard for a guy like that to let the door down and be honest with a coach. Talk about a weakness. Maybe get tears in his eyes," Williams says. "The fact that she, from a psychological aspect, has been tremendous with these guys on being able to get them through some tough times in their life, some tough days in their life, some tough situations in their life, things they're going through, has been monumental."
In addition to the emotional and physical aspects of her practice, Shannon also aids athletes in developing a skill that all superstars in sports have: Instinct.
People often say an athlete is "in the zone" when the player is at peak performance. At that moment, the athlete's focus, control and ability to anticipate opponents seem almost inexplicable, and thus a cliche phrase covers what observers can't explain. Often, the athlete can't articulate it, either.
Shannon can.
"It's that moment of optimal awareness where time slows down, crowd noise goes away, and you feel your senses heightened," she explains. "You can feel like you can sense what everybody's movements are going to be. You can sense the trajectory of the ball. You can feel the wind."
Just like continuous reps help build a certain muscle group or skill, Shannon's techniques can strengthen an athlete's ability to get back to that heightened sensory state, enabling him or her to perform at peak level, again and again.
"The greatest athletes know how to get there, and they can get there all the time," she says.
If it all still sounds hard to quantify, that's because it is. Even Shannon's athlete patients have a hard time articulating what she does.
"You should go in and see Doc Shannon," they'll tell one of their buddies.
"Why, what does she do?"
"Just go in and see it, because I can't even explain it to you."
Originally, Shannon was supposed to be the athlete, not the doctor.
She grew up in St. Louis, the youngest child of Mike and Judy Shannon. Her father's ability to beat a life-threatening kidney disease at age 30 while playing for the Cardinals helped teach his children that determination could conquer anything. Her mother was the kind of person who always made those around her feel better -- "St. Judy," people called her.
Their youngest daughter, meanwhile, planned to be an Olympic runner, but an injury in high school cost her a college scholarship, her Olympic dreams and, she admits, her identity. With no idea what she wanted to do, the self-described jock enrolled at Loyola Marymount University and became an English major. She took one psychology course, found it ridiculously easy, and was shocked when she saw other kids taking notes in class. To her, the information was almost intuitive -- so intuitive that psychology courses became her version of an easy A.
Eventually, one of her professors, the granddaughter of a famous psychologist, began touting Shannon as a psychology prodigy, which, despite the A's, stunned her as much as anyone. Shannon ended up switching her major and, per her usual habit of going all-in whenever she decided on something, took so many credits that she was able to graduate in around two years. In masters and graduate programs at Pepperdine, the pattern of ease continued; she tested out of classes containing material she'd never studied before.
Meanwhile, she learned to survive an adventuresome psychology internship in the Los Angeles public school system, which was rife with gang wars. Kids who looked at the young, slender graduate student and thought they had the advantage soon learned otherwise -- even the ones who smuggled guns past the school's security scanners. Raised in the adrenaline-saturated environments of locker rooms and clubhouses, Shannon refused to be intimidated.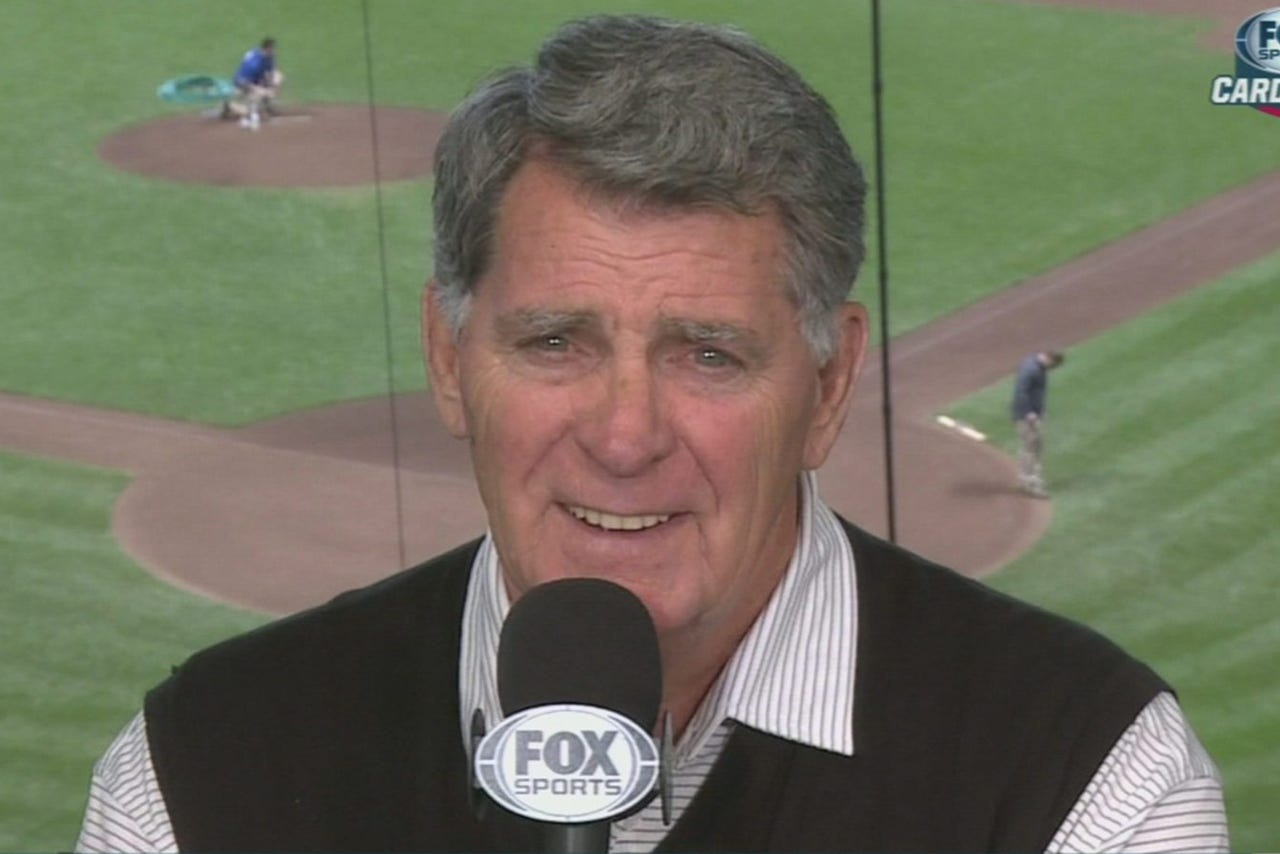 Erin Shannon is the daughter of Mike Shannon, a former Cardinals player and the club's longtime radio voice.

She married a St. Louis businessman and, after graduating from Pepperdine, moved back to the city and soon landed a post-doctorate fellowship at Washington University in the psychiatry and genetics departments. She was the school's first-ever dual fellow in those departments, but upon having her first child she resigned to become a stay-at-home mom.
When her family's financial circumstances changed several years later, she found herself having to go to work -- for the first time -- in private practice. At the time, Shannon had no idea what a psychologist earned, or any idea how to set up a business. She gritted her teeth and went about it anyway. She took out a $600 ad in the Ladue News once -- even that was more than she could afford -- and hoped for the best. She still doesn't know how, but people started coming.
She became interested in Eastern medicine after it eased her mother's pain during the last days of her battle with brain cancer. Driven by the memory, and angered that, despite all her medical training, this was the first time she'd been exposed to techniques that may have helped her mother earlier in her illness, Shannon began reading about various forms of energy medicine. Once she started, she kept going, which is how she ended up with 22-plus degrees or certifications combined between her Eastern and Western training.
"You need to stop getting all the degrees," Shannon says her brother finally told her. "We take you seriously. Stop. You know enough."
"If I have an addiction, it's learning, researching, studying," she says. "And I'll always do that. I'll always have to stay up an extra hour and read the newest research article. I'll always have to learn the newest, best, extra-special thing for my patients, because I feel like I need to know and they deserve the next newest thing, and science will always give us something new."
After four years of intense research and training in energy medicine, she took on her first sports client in 2011, an older pitcher who'd been having trouble with his arm. She helped fix the problem, and by the end of the following week, her practice was flooded with athletes. Trying to raise six kids, and soon to be divorced, she'd stumbled on a surprising gap in sports medicine. Big-time agents started sending clients. She even had international patients. She found herself sleeping in her office like a gypsy, trying to keep up with the demand.
She made it work. Shannon now balances a full-time practice and parenting responsibilities, and has found new support along the way. On Sept. 28, 2012, she was on her way to a Rams-Seahawks game when she met Gregg Williams. Two years later, they were married.   
Still, she remains driven by the memory of her mother's illness -- had she known about these techniques earlier, she wonders, would things be different? Could she have saved her mother? Haunted by the thought, Shannon found a measure of personal healing through determination: She would let no one else suffer as her mother had.
As an NFL defensive coordinator, Williams is not interested in fluff science -- he's interested in results. And the results he's seen from his wife's work with athletes are impressive. In fact, he admits he's somewhat awestruck by it.
"It's amazing on how she's been able to get some of these guys to bounce back faster from an injury because of some of her methods of energy medicine and holistic medicine that has got guys healthy quicker," he says. "Obviously, whenever a guy sees that, he's all in because it's about availability, it's about production, it's about performance, and they have to be on the field to do that. And she's been able to help that and extend careers and quicken up rehab."
He believes her work is a "missing ingredient" in the NFL, although he's had players as far back as the early '90s who've used some of the techniques.
"There are a few teams in the league from a psychological aspect that are doing this, and they are doing it and it's been producing results," he says. "I do know there are players in every different city that's out there that understand (energy medicine) and they have been doing this on their own."
In fact, Shannon -- who is currently writing The Warrior Whisperer, a book due out this Christmas, about her practice -- emphasizes the history of these techniques while discussing people's concerns about any religious implications of her practice. She says the ancient Chinese used these methods, and that they've been practiced across a variety of religions. She tries to keep her approach as scientific as possible, her main focus being results for the athletes who come to her for help.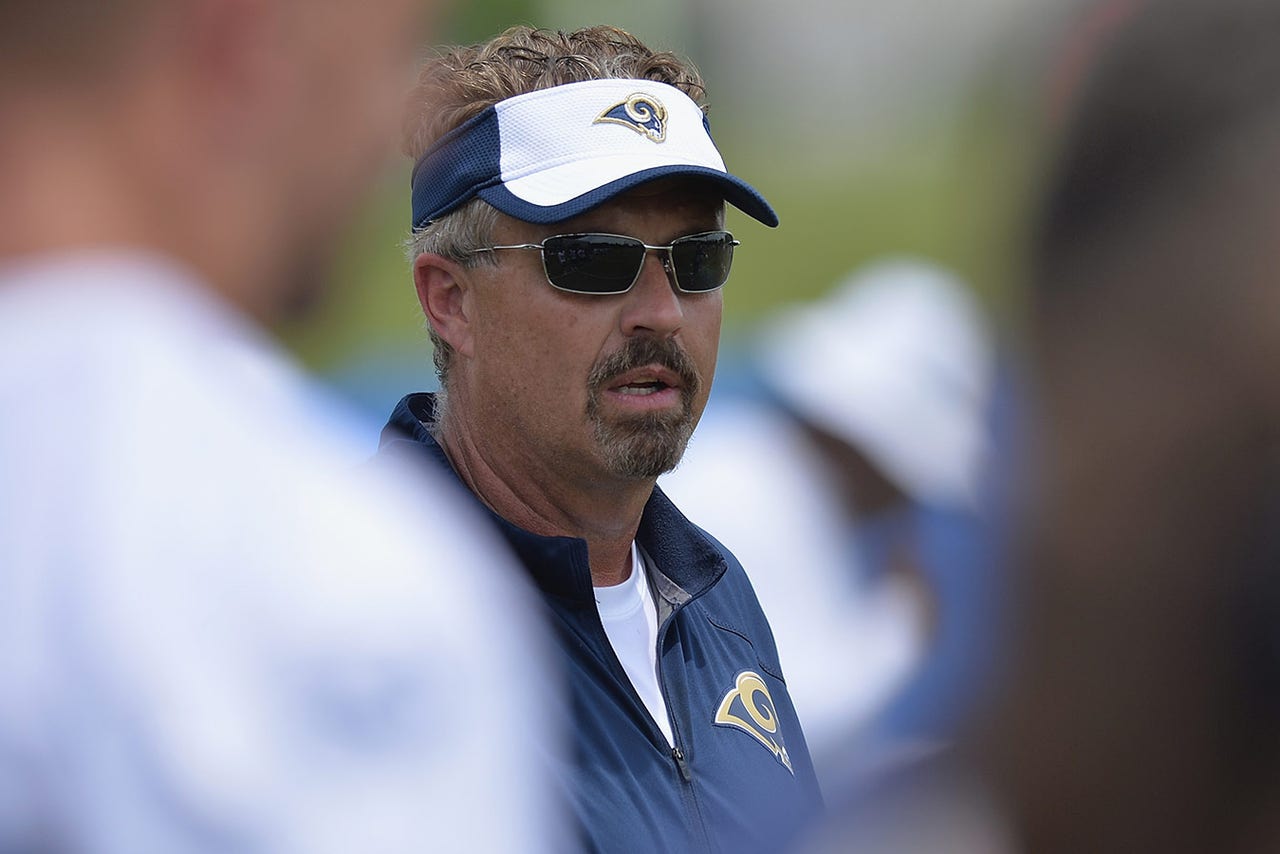 Rams defensive coordinator Gregg Williams has seen firsthand what his wife's methods can do to speed his players' recovery times.

"I'm about as much science as I can be with it, and I'm about helping people," she says. "I'm about anything and everything that I can use to help people. And if it works, then I use it. And this works."
You can follow Elisabeth Meinecke on Twitter at @lismeinecke or email her at ecmeinecke@gmail.com.
---