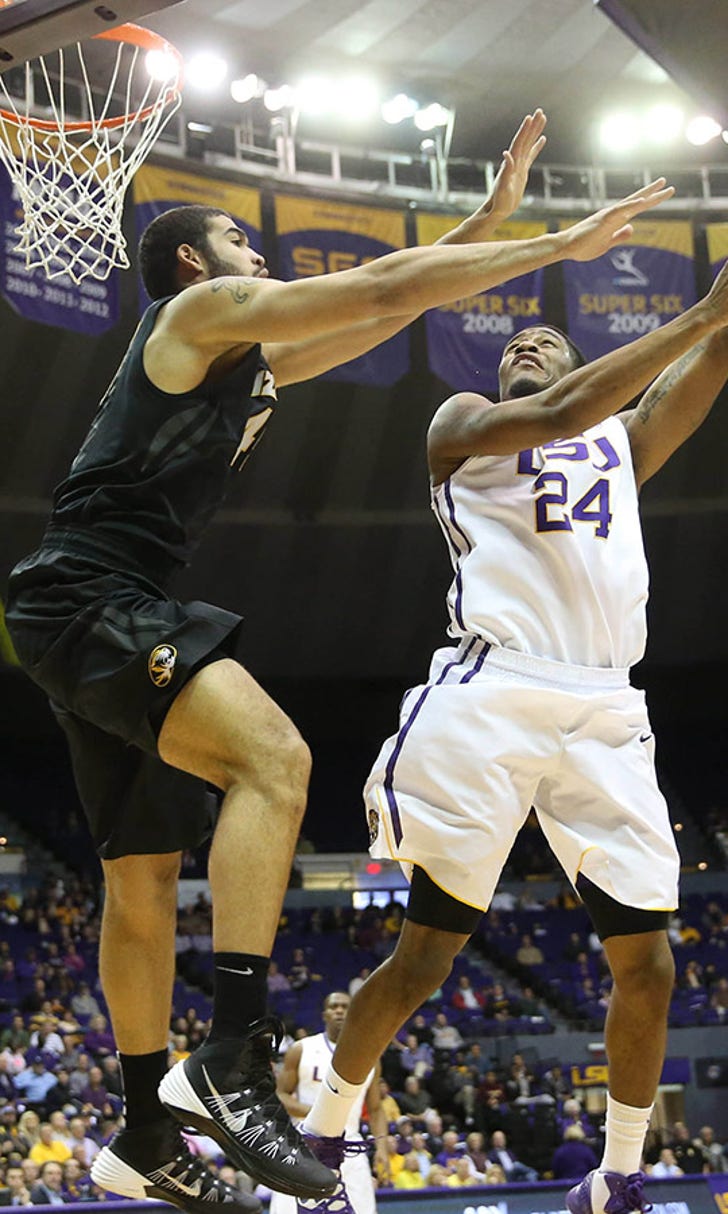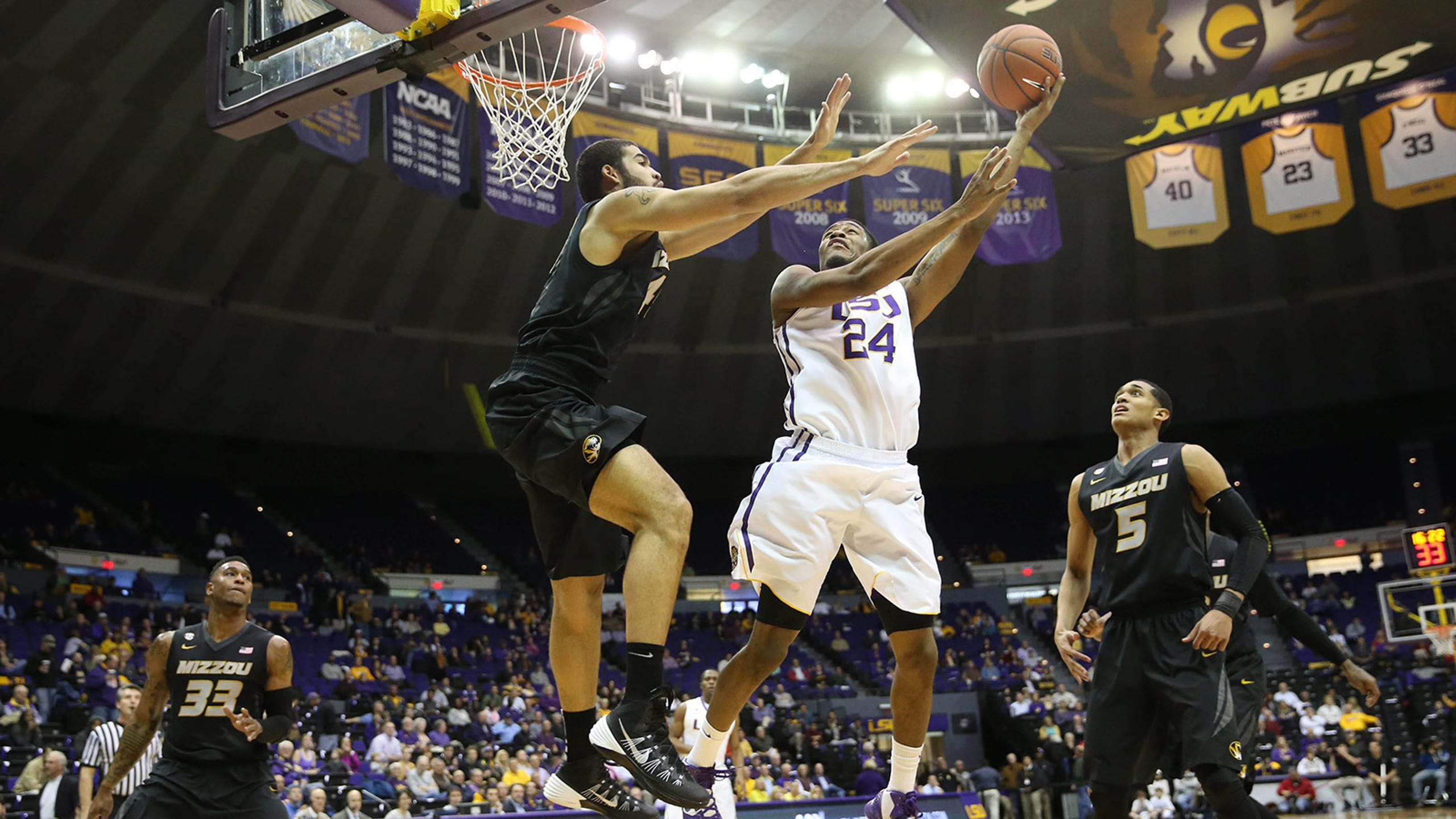 McNeal: Three takeaways from Mizzou's 77-71 loss at LSU
BY foxsports • January 21, 2014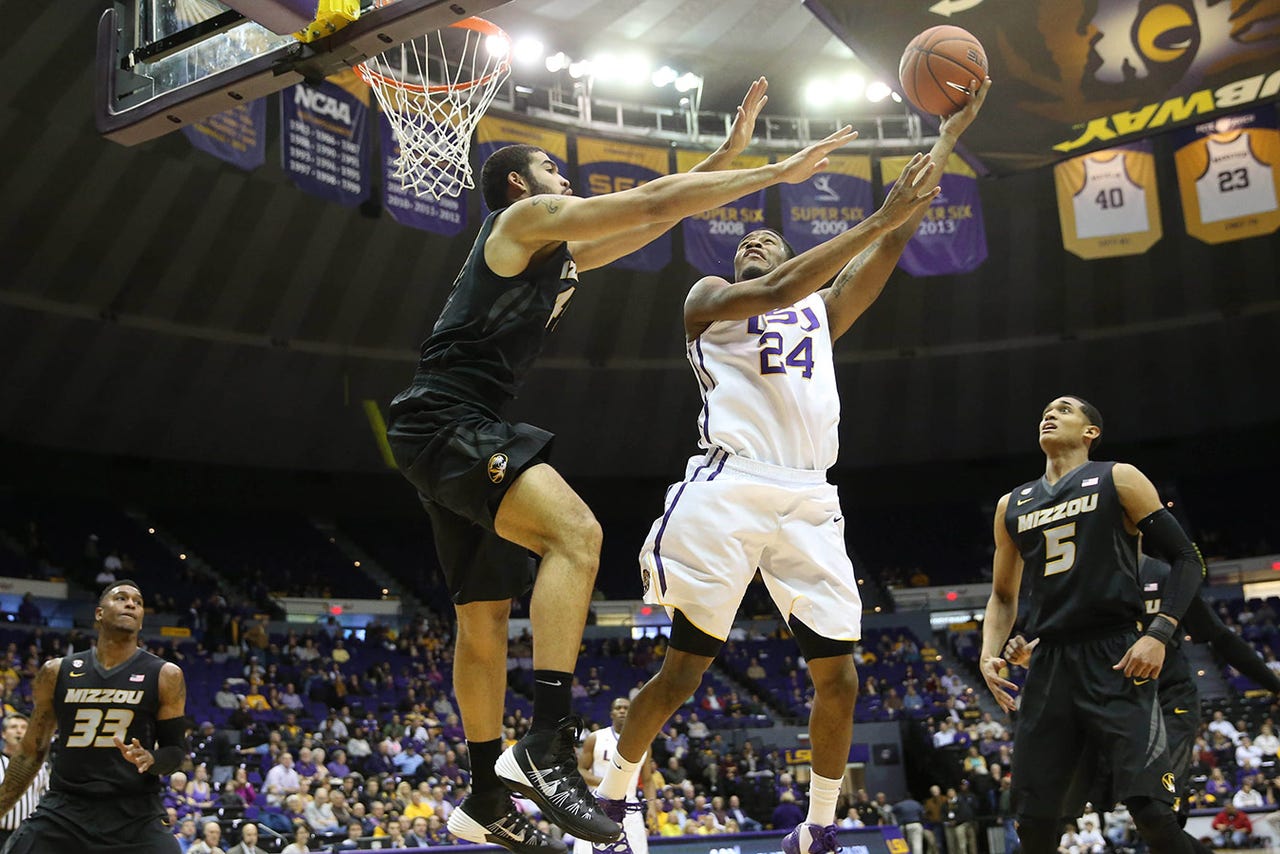 MISSOURI PAYING FOR ITS PAST
Mizzou did not play badly Tuesday night. Really. It wasn't the Tigers' best effort, but it was a strong one. It has the feel of a bad loss because of what happened the past two weeks.
Be honest. If the Tigers had beaten Georgia and Vanderbilt, hanging as tough as they did with an athletic LSU team on the road would not have been a bit disheartening. This was a game, in fact, that most probably had Missouri penciled in for a loss before the conference season started.
But every defeat has become costlier -- not to mention disheartening -- because of the hole the Tigers dug by losing to two teams they had no business losing to. So, instead of being 4-1 in the SEC after a hard-fought loss at LSU, Missouri is 2-3 and appears destined for a middle-of-the-pack finish in a middle-of-the-road conference.
Two weeks ago, making the NCAA tournament seemed like a safe bet for Missouri. But now, it's less than certain. Way less.
JABARI SIZZLES AGAIN
With a career-high 28 points, junior guard Jabari Brown went over 20 for the third straight game. He doesn't drive as effectively as Jordan Clarkson, but Brown is a superior 3-point shooter and is able to get to the basket just fine. Points 20 and 21 came on a nifty drive in the half-court offense that Brown finished with his left hand, and was fouled.
Brown is shooting 24 for 37 from the field in his recent three-game run, which includes 12 of 18 on 3-pointers. Brown has topped 20 eight times this season, one less than Clarkson. Both players have scored in double figures in every game this season.
Watch 'This Week in Mizzou Basketball' at 6 p.m. Fridays on FOX Sports Kansas City. Check your local TV listings.
INSIDE WEAKNESS
Missouri coach Frank Haith has talked lately about the trouble the Tigers have had finishing shots at the basket. His talking didn't help at LSU. Missouri continued to have problems scoring on the inside. It wasn't only their post players, either, who couldn't convert from close in.
LSU blocked nine shots, with Clarkson, Brown and Earnest Ross all having at least one of their drives rejected. On one drive late, with Ross open in the corner, Clarkson elected to go to the basket and had his shot rejected by not one, but two LSU players. Adding to the insult, the ball landed on him after he landed on the floor out of bounds. Haith argued loudly, but the ball went to LSU.
You can follow Stan McNeal on Twitter at @stanmcneal or email him at stanmcneal@gmail.com.
---