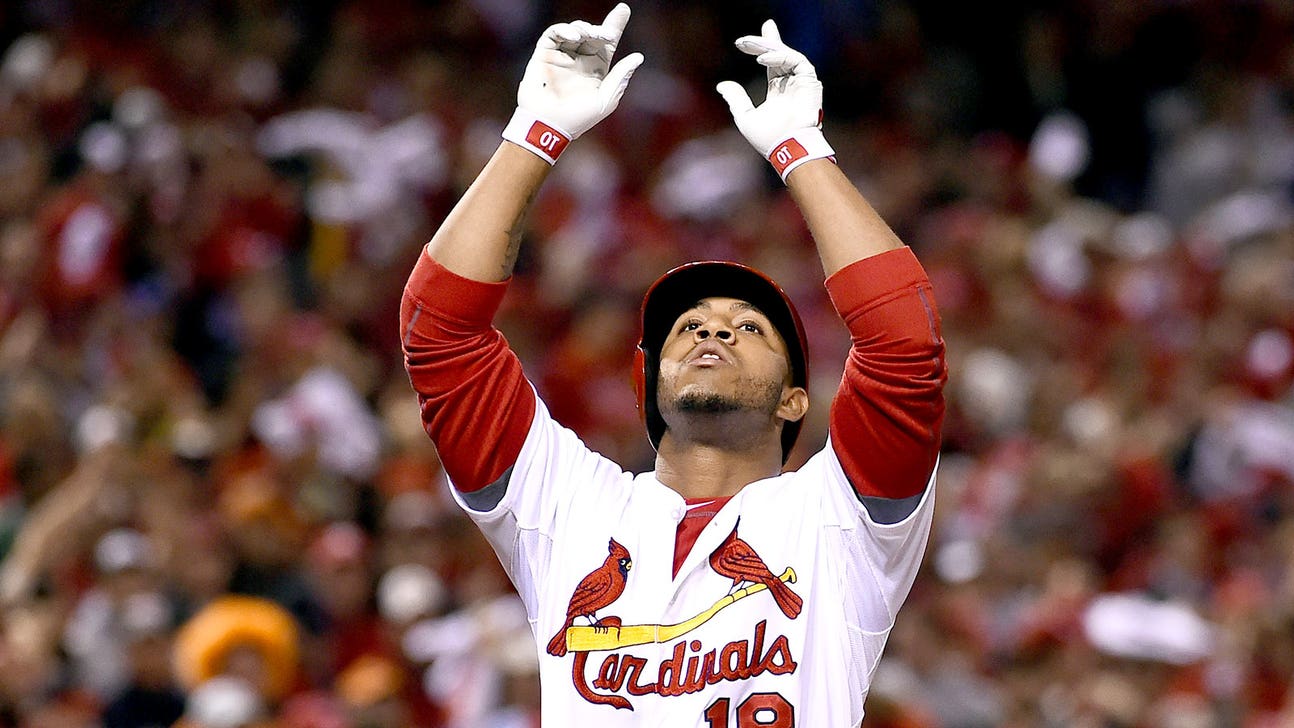 McNeal: I'll remember Taveras' homer, and smile that came with it
Published
Oct. 26, 2014 9:34 p.m. ET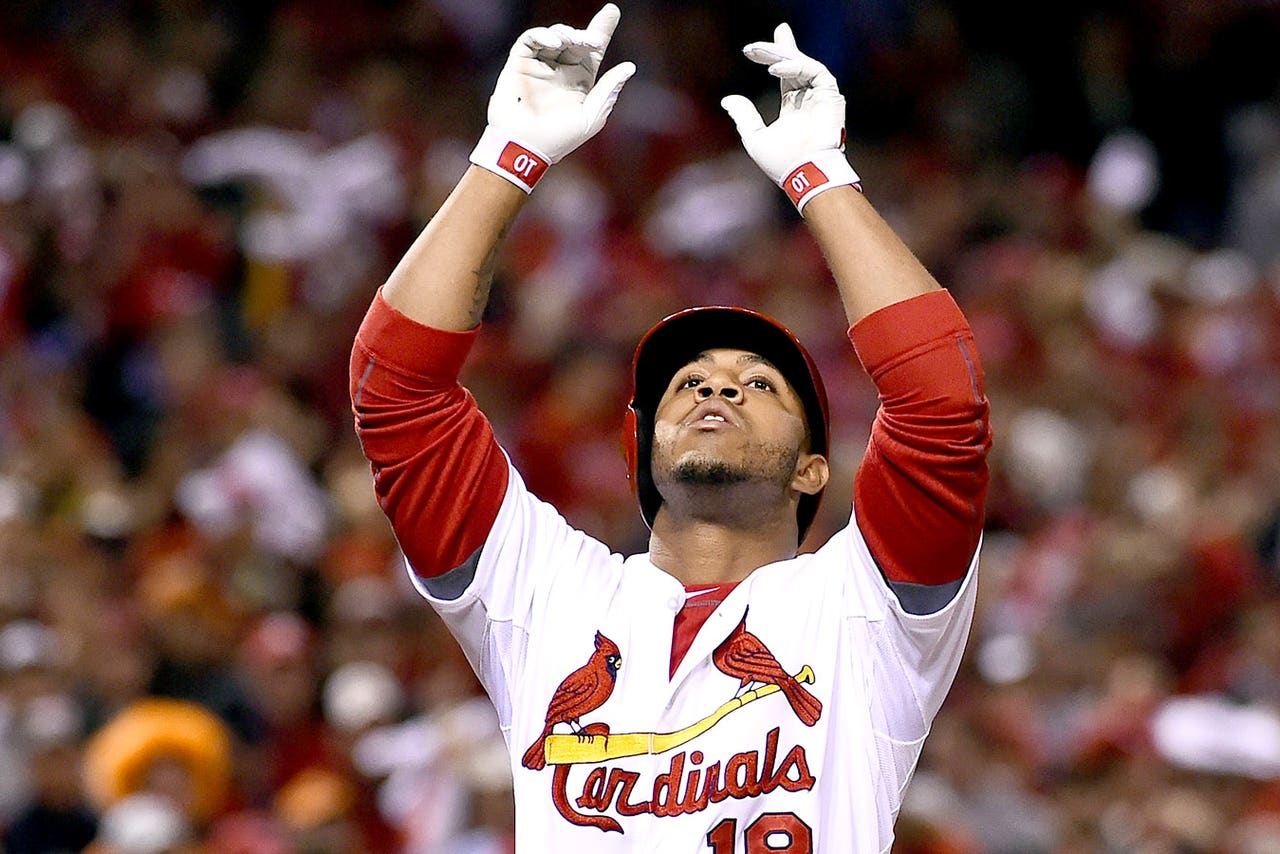 ST. LOUIS -- How silly it now seems to have criticized the .239 batting average or the lack of conditioning or whatever else Oscar Taveras did or didn't do in the past six months.
Such a tragic, horrible loss, it's impossible to try to make sense of in words. The sick, helpless feeling is not unlike when I heard Cardinals pitcher Darryl Kile had died in his Chicago hotel room 12 years ago.
Taveras had gone home for a break before heading back to Jupiter to begin conditioning in November. Though he had an up-and-down rookie season, general manager John Mozeliak and manager Mike Matheny talked optimistically about the young outfielder's future in their season-ending press conference last Monday morning.
Though they said he had much to work on, both held the same high hopes that they had at the beginning of the season for one of the game's elite hitting prospects.
"He can be a star," Matheny said.
Taveras spent much of the season in St. Louis, not a lot of it in sight of the media. I remember the crowd of reporters around him on his first day with the Cardinals before the game and after he had hit what proved to be the winning home run. He was smiling the whole time, even as he tried to answer questions in English though he clearly was far more comfortable speaking in Spanish.
A few days after that, I interviewed him for the only time one-on-one when the Cardinals were playing in Kansas City. Though his grasp of English still was developing, he tried his best to answer my questions. Impressed by his earnestness, I went away thinking he would be an easy guy to root for.
"The more time that we got to watch him go through some of the struggles and then have some success, we saw the kind of person that he is," Matheny said last Monday. "A good addition to our club. He was great. He came in and he worked."
Taveras was the type who looked up and smiled at you when he passed by you in the clubhouse or on the way to the field. Though he arrived in the majors with great hoopla but soon struggled to adjust to big-league pitching, he appeared to be learning. At least, he appeared to be wanting to learn.
At the news conference following his Game 2 homer in the National League Championship Series, appearing with fellow home-run heroes Matt Adams and Kolten Wong, Taveras tried to stay in the background. The questions to him were asked in English and not translated into Spanish, but his replies were translated. You could see all he wanted to do was say the right thing.
"I was feeling grateful for the organization and the manager to give the opportunity, so I just try to keep focused," he answered, about having to adjust from everyday player to pinch-hitter. "And any time I receive any opportunity, I just try to do my best and thank God, I can do those good things and positive result today."
As it turned out, that homer -- a bases-empty blast in the bottom of the seventh of Game 2 that tied the game -- would be his last at-bat at Busch Stadium. Taveras also made the final out of the Cardinals' season when he was called on to pinch-hit in the top of the ninth inning of Game 5. The score was tied, the bases were loaded and two were out when he grounded out to the pitcher.
I'll remember the home run, and the smile that came with it.
You can follow Stan McNeal on Twitter at @StanMcNeal or email him at stanmcneal@gmail.com.
---