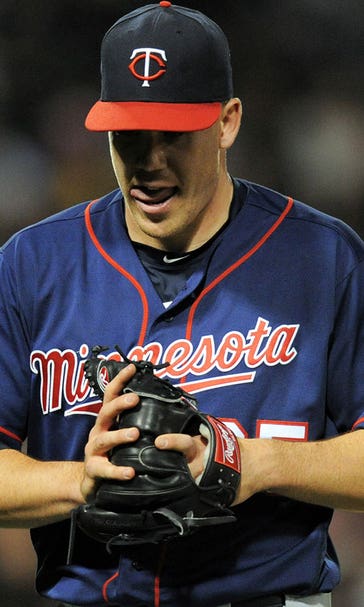 May finding a home in Twins bullpen
May 13, 2016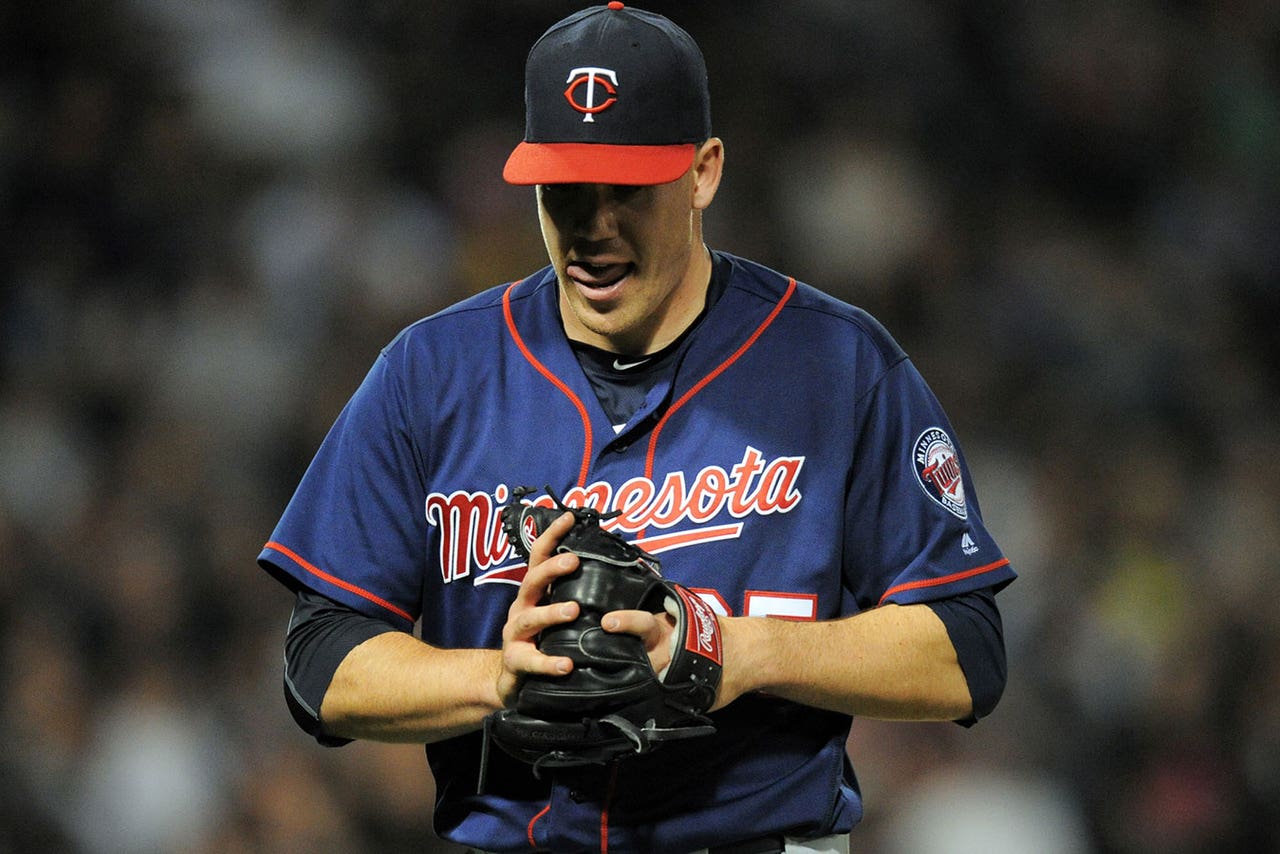 Trevor May came to the Minnesota Twins as a starting pitcher. In the minors from 2009-14, May pitched in relief just twice in his 142 appearances -- and both of those came in 2010 with High-A Clearwater.
After coming over to the Twins' organization from Philadelphia in a December 2012 trade, except for a stint in the Arizona Fall League, May was exclusively a starter.
Upon being recalled to Minnesota late in the 2014 season, May was used in relief for the first time just three days after making his first major-league start, but he finished the season in the rotation, making nine starts altogether.
That's the way things began for May last year as well. He was in the rotation from the beginning of the season until his 15th start on July 1. At that point, May was moved to the bullpen -- making his first appearance in an extra-inning win over Baltimore on July 6.
The bullpen has been May's domain ever since and he appears to have found a home there.
In his 25 games as a starting pitcher for Minnesota, May posted a 5.65 ERA, while opponents bashed him for a .298 batting average and 1.07 home runs per nine innings.
Since moving to the bullpen, May has pitched in 50 games, recording a 2.73 ERA while holding opponents to a .229 batting average and 0.68 HR/9 while also striking out 11.3 batters per nine innings (compared to 8.2/9 as a starter).
While May might have been considered for a spot in the rotation during spring training this year, looking at 2015, it was obvious where he succeeded the most. The slash line for opponents vs. May when he started was 290/327/445 and when he was a reliever it was 250/305/392. In addition, May's strikeout-to-walk ratio improved from 4.06 to 4.63 when he moved to the bullpen.
May keeps on improving in 2016.
He is holding opponents to a slash line of 181/272/292 and has 27 strikeouts in 19 innings. Despite being right-handed, May has been death on lefties, who are just 2 for 24 off him with no extra-base hits.
Other notes:
-- The Twins are 15-16 since 1983 on games played on Friday the 13th. Cleveland is 21-6, the best mark in the majors over that span.
-- Eduardo Nunez is batting .405 on the road this season and has an eight-game hitting streak away from Target Field.
-- Opponents are batting just .200 against Ricky Nolasco with the bases empty.
-- Minnesota has scored 52.2 percent of its runs via the home run from the sixth inning on. That is the third-highest percentage in the majors. On the flip side, the Twins have scored only 18.5 percent of their home runs by way of a homer in innings 1-5, which is the second-lowest rate in MLB.
Statistics courtesy STATS Inc. and baseball-reference.com
---
---