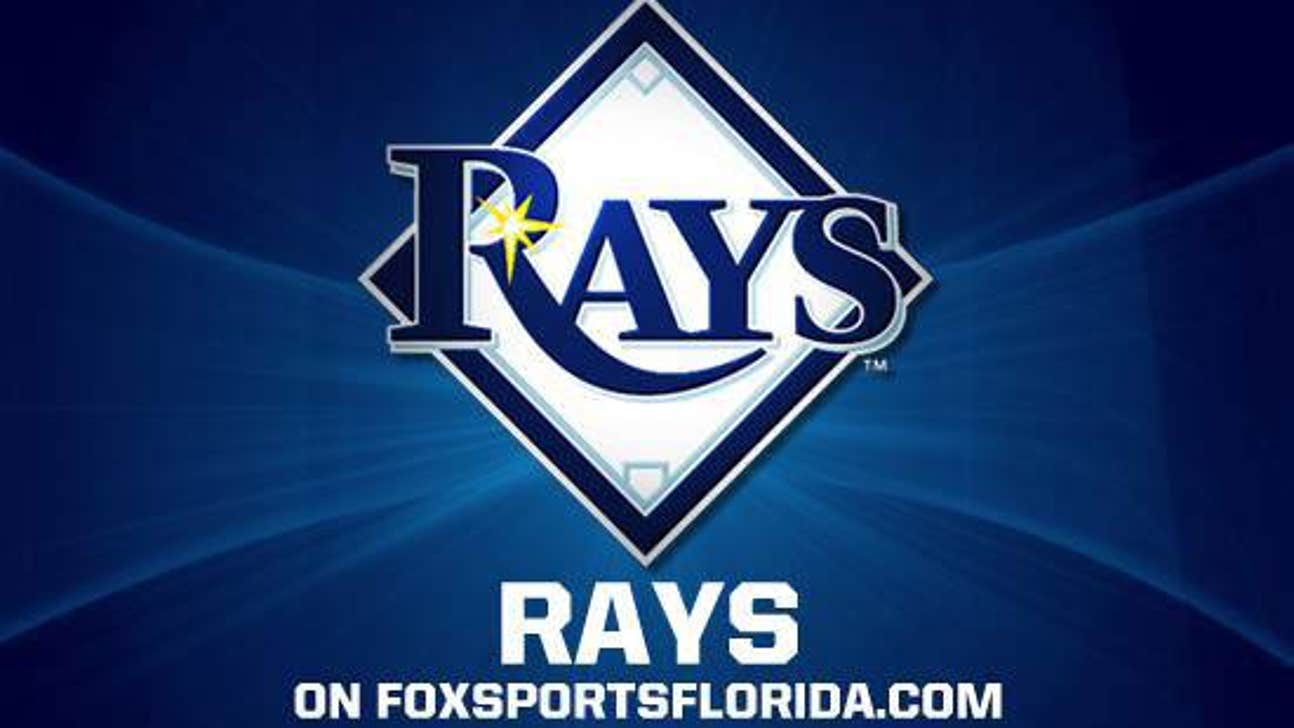 Matt Moore rebounds with strong outing as Rays top Pirates
Updated
Mar. 4, 2020 6:13 p.m. ET

PORT CHARLOTTE, Fla. (AP) -- Matt Moore allowed two hits in 3 1-3 scoreless innings Thursday, helping the Tampa Bay Rays beat the Pittsburgh Pirates 4-1.
Moore struck out three in his third spring training start. In his previous outing he failed to get out of the first, allowing six runs and five hits in two-thirds of an inning against Pittsburgh.
Ben Zobrist and Yunel Escobar hit two-run singles in the third against Jeanmar Gomez. Jack Thornton relieved with two on and struck out Wilson Betemit and Wil Myers.
Omir Santos drove in Pittsburgh's run with an RBI single in the eighth against Adam Liberatore.
Zobrist and Brandon Guyer had two hits each for the Rays.
Pittburgh managed only a pair of singles off Moore, both by Sterling Marte.
"The stuff definitely was alive at the plate," Rays manager Joe Maddon said. "When he feels fastball command and has his changeup and hook working off that, you can see why he can win 20 games."
Despite hitting only .269, Marte has reached safely in five of his last six games.
"He's out to prove some things," Pirates manager Clint Hurdle said. "He's been really working on discipline and plays the game hard."
STARTING TIME
Pirates: Gomez seemed unrecognizable in his spring training debut as a starter, allowing all four runs and eight hits in 2-1-3 innings. In three appearances out of the bullpen, the 6-foot-3 right-hander pitched six scoreless innings with only two hits allowed and no walks.
"We stretched him out today to throw three innings. That's all it was," Hurdle said. "He's been lights out."
Rays: Moore looked relieved after rebounding from Saturday's loss to the Pirates off the same mound.
"I definitely was looking forward to it, to kind of have a little redemption," he said of the rematch.
TRAINER'S ROOM
Pirates: Right-hander Phil Irwin (elbow) pitched one perfect inning in his spring training debut.
Rays: Starting pitcher Jeremy Hellickson is expected to throw Friday for the second time since elbow surgery in February. The right-hander, who made 25 throws from 45-60 feet Wednesday, is expected to miss the first two months of the season.
GOOD MORNING
Maddon caught up with David Price in the kitchen Thursday morning and informed the left-hander he will be the starting pitcher when Tampa Bay hosts Toronto on opening day at Tropicana Field. Price also received the honor in 2011 and last season.
The decision was not difficult, but Maddon wondered during the offseason whether he would have that option amid rumors that the former AL Cy Young Award winner would be traded.
"All I know is this," Maddon said. "When you see him here now, I try to visualize him not being here now and the different feeling that would engender. And it would be an entirely different feeling without him being here. It's really good to have him back."
CAL, THE KIDDIES' PAL
Hall of Fame infielder Cal Ripken Jr. was on hand to deliver the ceremonial first pitch and sign copies of a children's novel he wrote with award-winning Baltimore Sun sports columnist Kevin Cowherd. "Squeeze Play" is the fourth installment in "Cal Ripken Jr.'s All-Stars" series that will include at least two more books.
"I've always enjoyed the chance to deliver a message to kids and be a positive influence," said Ripken, whose books have addressed such issues as player temperament, bullying and parental pressures.
Ripken is the majority owner of the Charlotte Stone Crabs, the Rays' Class A affiliate in the Florida State League.
---