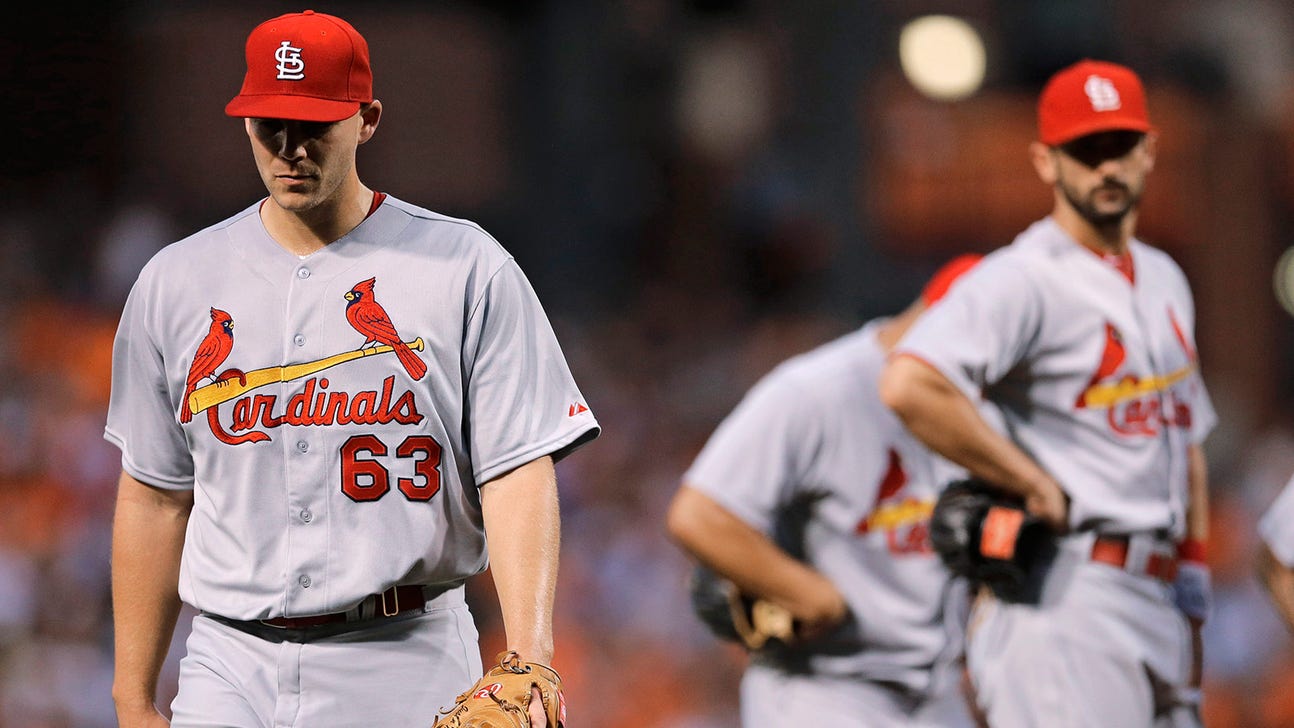 Masterson, Cardinals get rocked in Baltimore
Published
Aug. 8, 2014 10:13 p.m. ET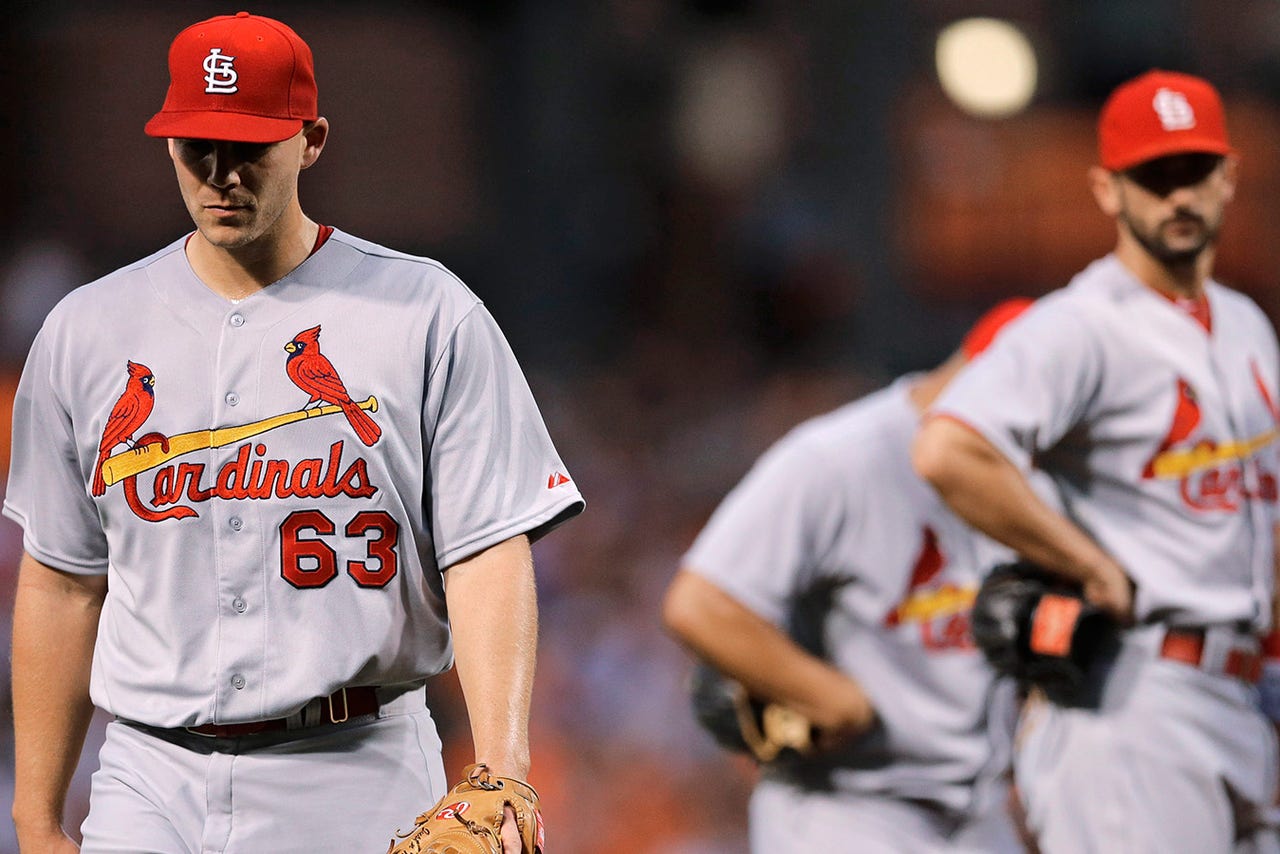 When Justin Masterson escaped a no-out, bases-loaded jam in the first inning without allowing a run, the Cardinals looked like they were on their way.
Then the exact opposite happened.
The Orioles made up for their first-inning failures by slamming six home runs and scoring four, one, three, one and three runs over the next five innings on the way to a 12-2 victory. A.J. Pierzynski hit his first homer with St. Louis, a two-run shot in the seventh, to account for the Cardinals' scoring.
Masterson was acquired by St. Louis the day before the trade deadline to bolster the innings-eating capability of the rotation, but he did not last past two innings Friday night. The tall right-hander faced 18 batters, 12 of whom reached base and five of whom scored.
After averting a first-inning calamity, he quickly ran into trouble in the second when four of the first five Orioles reached base and scored, three on a home run by Manny Machado. Masterson gave up a leadoff homer to J.J. Hardy in the third, allowed the next three Orioles to reach and was pulled after 61 pitches.
3 UP
-- Randy Choate. The veteran lefty, called in for the seventh inning, was the only one of the five Cardinals pitchers who did not allow a baserunner. Seth Maness worked a scoreless eighth after inducing his ninth double-play grounder of the season.
Watch the Cardinals Live pregame and postgame shows before and after every St. Louis Cardinals game on FOX Sports Midwest.
-- Nick Greenwood. Just called up from Memphis, he was summoned with the bases loaded and no outs in the third and promptly got Nick Markakis to hit into a 1-2-3 double play and then speared a grounder for an easy out at first. Greenwood was not so fortunate in his next two innings, giving up a three-run homer to Hardy and a bases-empty shot to Adam Jones, but the lefty rookie was able to give the Cardinals three innings.
Greenwood threw 47 pitches, though, and figures to be unavailable to pitch this weekend. That means he's likely to be returning to the minors to Memphis to make room on the roster for a fresh arm.
-- Rest. With the game essentially over by the sixth inning, Matheny was able to give most of his everyday players a break. Matt Carpenter, Matt Adams and Jhonny Peralta were able to watch the final innings from the dugout, or perhaps they were forced to watch the final innings from the dugout. Matt Holliday also got a breather as he served as DH.
3 DOWN
-- Offense. Orioles starter Chris Tillman made the All-Star team a year ago and started on Opening Day this season. He hasn't pitched as well this year, bringing in a 3.78 ERA that included a game against the Pirates when he lasted only one inning and was charged with eight earned runs. The Cardinals did not fare so well. With most of the lineup facing the 6-5 right-hander for the first time, they managed only three baserunners through six innings.
-- Oscar Taveras. His seven-game hitting streak came to an end with an 0-for-3 night that included two strikeouts, the first on three pitches that were all swings and misses. 
-- Jason Motte. The big-bearded reliever landed on the disabled list, but at least it wasn't because of his surgically repaired right elbow. Instead, Motte is dealing with a sprained lower back that will sideline him for at least another week. Because the move was retroactive to Aug. 2, Motte is eligible to return on Aug. 17. Matheny indicated to reporters that Motte should be ready by then.
You can follow Stan McNeal on Twitter at @StanMcNeal or email him at stanmcneal@gmail.com.
---