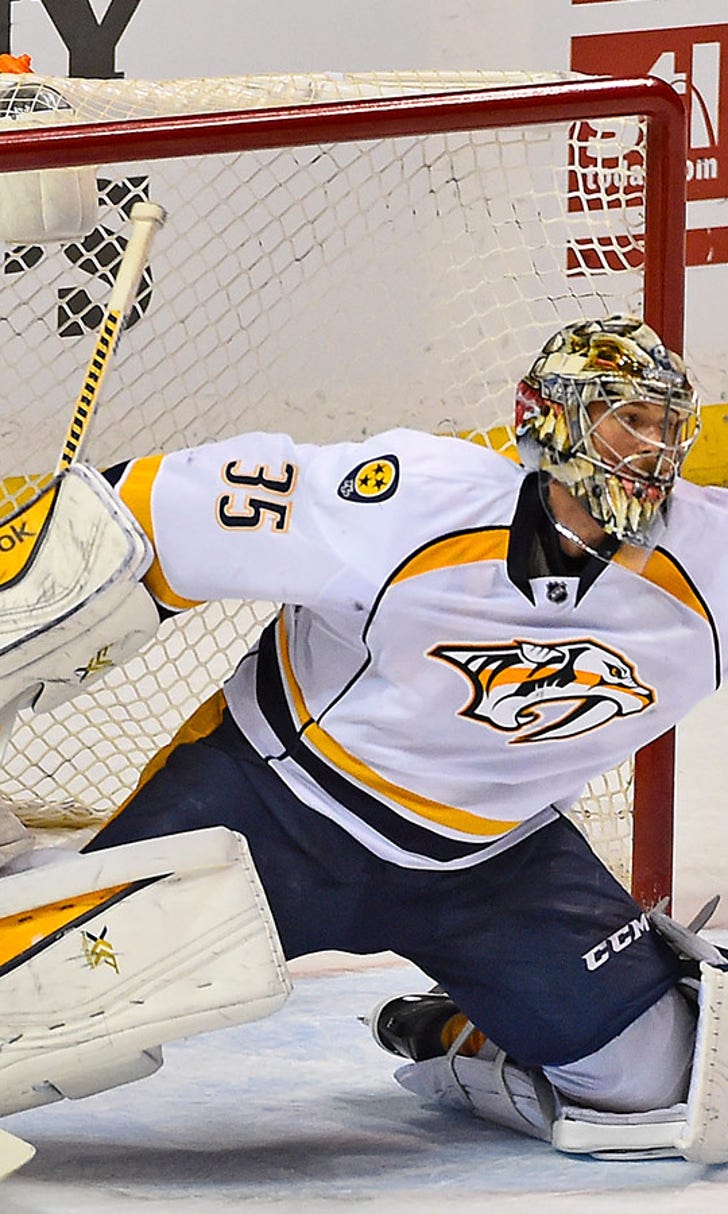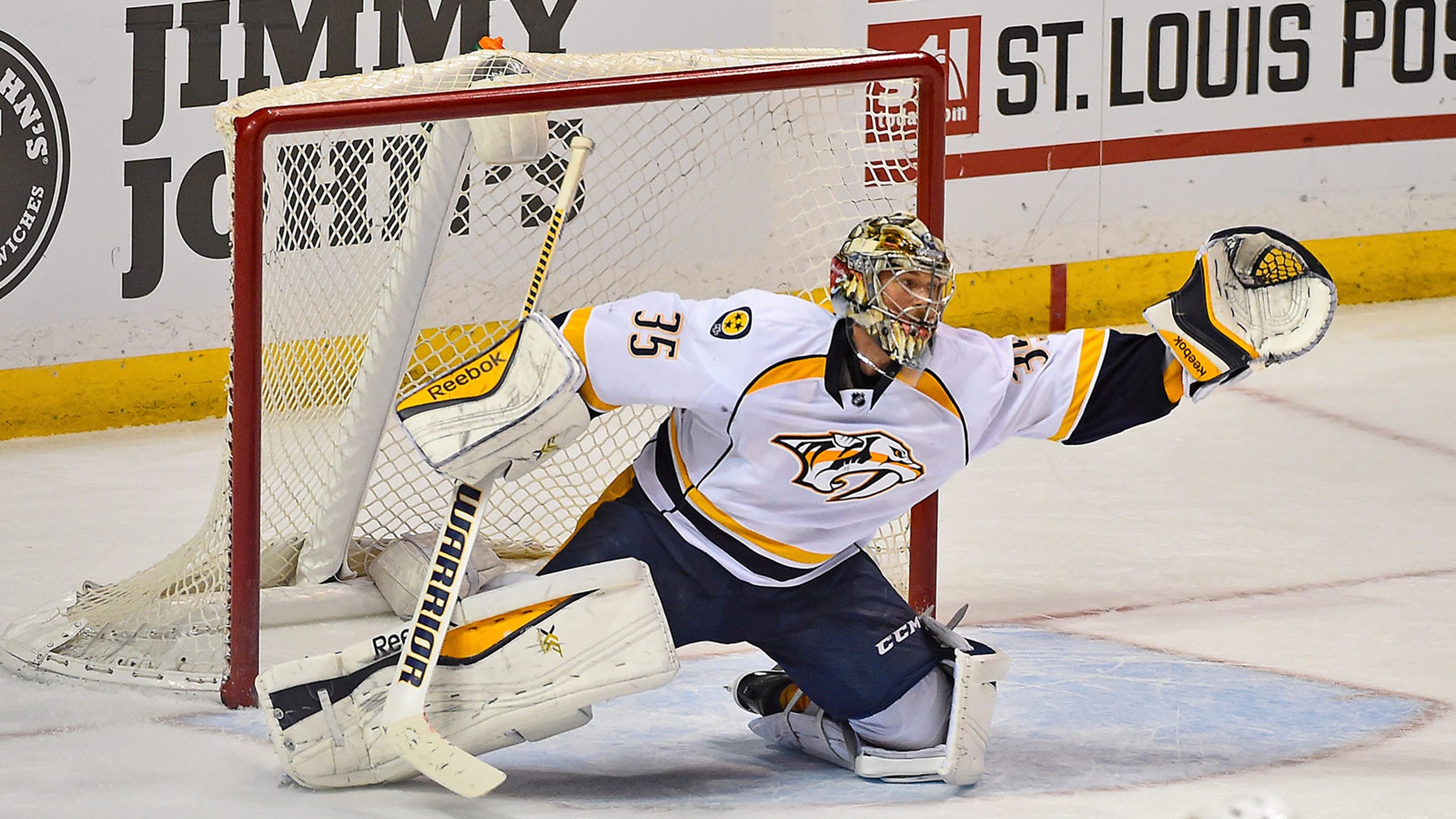 Martel Mailbag: Cup chances, Ellis, Ribeiro, Rinne and more
BY foxsports • February 4, 2015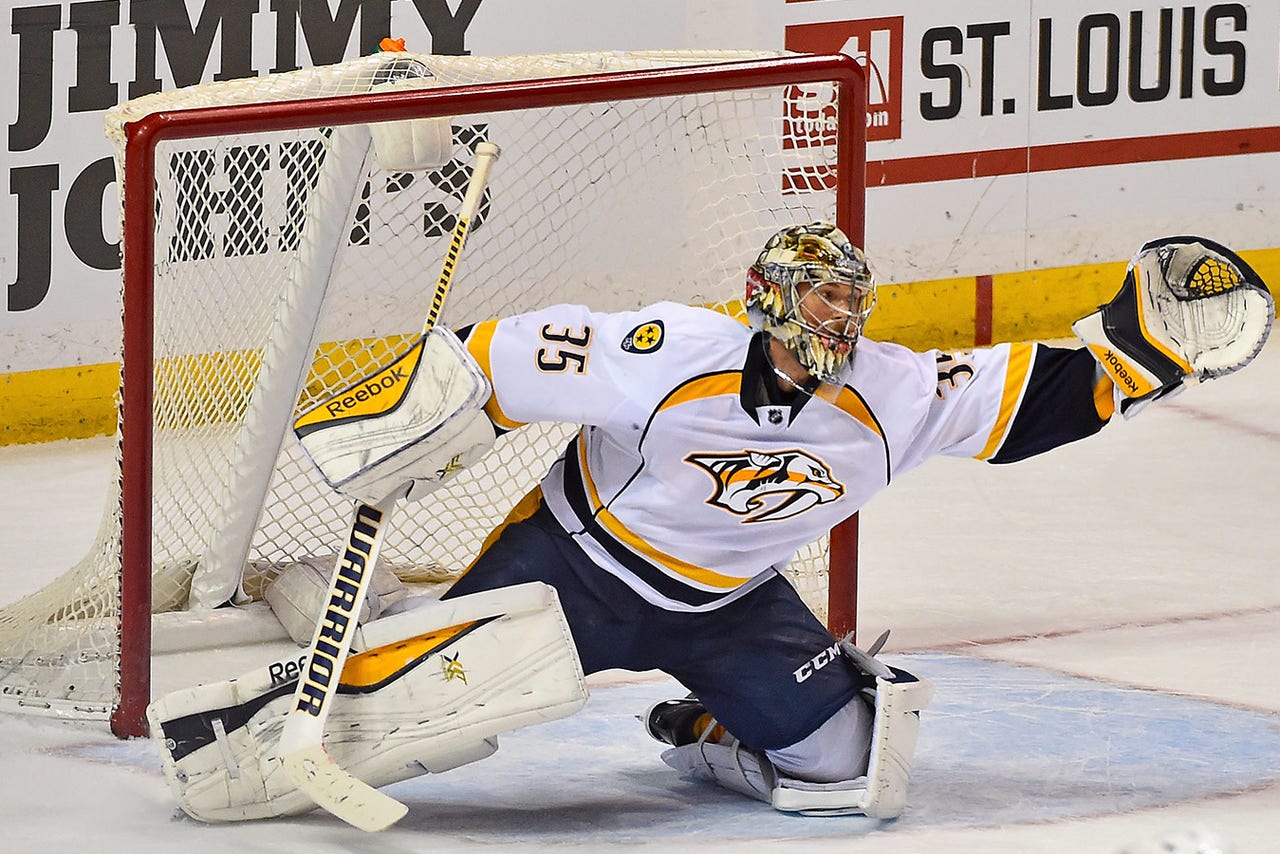 Welcome back for another edition of the Martel Mailbag here at FOX Sports Tennessee. This bi-weekly segment answers your questions, sent via email and Twitter, pertaining to the buzz surrounding the Nashville Predators.
If you want to submit your question, please feel free to contact me with your thoughts and maybe you'll see your question posted in the near future. Let's get started:
I honestly don't believe we've seen the Predators at their best yet. We've seen Nashville go from one of the league's worst teams last season to one of the best this year and it can easily appear to have been from a flip of a switch. The franchise brings in a new coach, a true goal scorer and has seen one of the most explosive rookies in the league rejuvenate their offense.
However, there has to be another gear left for the Predators.
Their special teams still need a tad bit of improvement, even though both have performed great in the past handful of games. The power play is converting nearly 28 percent of their opportunities in the past nine games while the penalty kill has stopped 19 straight man advantage tries over their last five games.
Secondary scoring is possibly a concern, as 106 of their 153 total goals have been registered by only eight players. Of those eight players, six are forwards who are playing on the top two lines and two are Nashville's top defensive unit, Shea Weber and Roman Josi.
Don't forget overall player health, either. Nashville has been one of the few teams this season that hasn't been bitten too hard by the injury bug. Of their more pressing injury concerns, both Ryan Ellis and Pekka Rinne have been out for the last handful of weeks. With Ellis on the mend and Rinne returning Thursday, things are still looking bright for the Predators. Random injuries, though, are always one thing that can come out of nowhere.
Nashville definitely has so much more left in the tanks this season. That's a terrifying statement to think of, especially for opposing teams.
It seems almost far-fetched to think that Nashville could be a true Cup contender this season, but they've showed no signs of slowing down anytime soon. Even with the injury to Pekka Rinne, the Predators were 4-2-2 in their eight games without him.
Could they be one of the few teams this year to complete the long stretch of 16 wins and take home hockey's most coveted prize? At this point in time, you have to include them in the conversation.
Nashville is arguably one of the best teams in the league, if not the best. It has only 11 regulation losses and are one of only three teams to break 70 points this year. With 153 goals, only five teams rank ahead of the Preds throughout the league.
Obviously they have bits and pieces of their game they need to correct before the postseason arrives, but there's no question that they should be involved in the discussion surrounding who should be the favorites to win it all.
Pairing Ellis with anyone other than Ekholm wouldn't be the wisest of moves.
In a brand new system that seems to be focused on more of every players individual abilities, Ellis and Ekholm have came into their own game. In fact, neither has played but a handful of minutes with another defensive partner throughout the year prior to Ellis' injury.
Ellis has exclusively been paired with Ekholm for the duration of the season. Combined together, the duo has been on the ice for nearly three goals per game while just seeing less than two goals go against them. They've also put a whopping 94 shots towards the net between them.
I'm more concerned with finding Seth Jones some type of stability with his defensive partner than moving Ellis or Ekholm to a different defensive pairing. If Nashville can do that, as well as keeping Ellis and Ekholm paired together, it could help continue its success later into the season.
It wouldn't be very surprising to see the Predators give both goaltenders their fair share of work in the months of February and March. Through both months, Nashville has a total of 30 games and four sets of back-to-backs. You obviously have to count in Carter Hutton for a handful of those starts.
Allowing Rinne to play the majority of Nashville's remaining regular season schedule probably wouldn't be the wisest move. As much of a chance the Predators have right now of battling for the Central Division crown and, quite possibly, the President's Trophy, the more important goal is clearly at the end of the postseason.
Nashville will still most likely give Rinne the bulk of their goaltending starts down the stretch. That's absolutely fine, but at some point there has to be a conversation on if Rinne will be overworked by the time the playoffs arrive.
Ribeiro came to Nashville after his agent sent word to general manager David Poile that he'd like to play for the Predators. Whether that was a last-ditch effort or not, Ribeiro has worked out quite well for Nashville this season as their top line center. Not to mention he could be one of the primary reasons Filip Forsberg has been so successful this year.
Everything seems to point to Ribeiro settling down well in Nashville. It almost seems like this city and team were made for him, to an extent. At the same time, the NHL is still a business so there are a few options that could happen with Ribeiro over the next handful of months.
Poile has been rumored to be looking for a top-six forward to boost Nashville's offense before the trade deadline. That's not to say that Ribeiro could be dangled out, but having the season he is and being an unrestricted free agent at the end of the year nothing is impossible.
Ribeiro is currently on the tail end of his one-year contract with the Predators. While he's making only $1.05 million this season in Nashville, he's also still being paid by the Phoenix Coyotes for the next handful of years.
Could he take a discount to stay with the team that gave him a chance when presumably no other team would? Sure, it's a possibility. However, it's fair to assume he'll be paid very well in his next contract, regardless of if it's with Nashville or not.
====
Submit questions for the next Martel Mailbag on Twitter or via email.
Catch more from Kristopher Martel on his weekly podcast, The Predcast. A weekly hockey show available on iTunes, Stitcher Radio and TuneIn Radio, hosts Kristopher Martel, Chris Link and Dan Bradley break down the news surrounding the Nashville Predators and around the rest of the NHL.
---