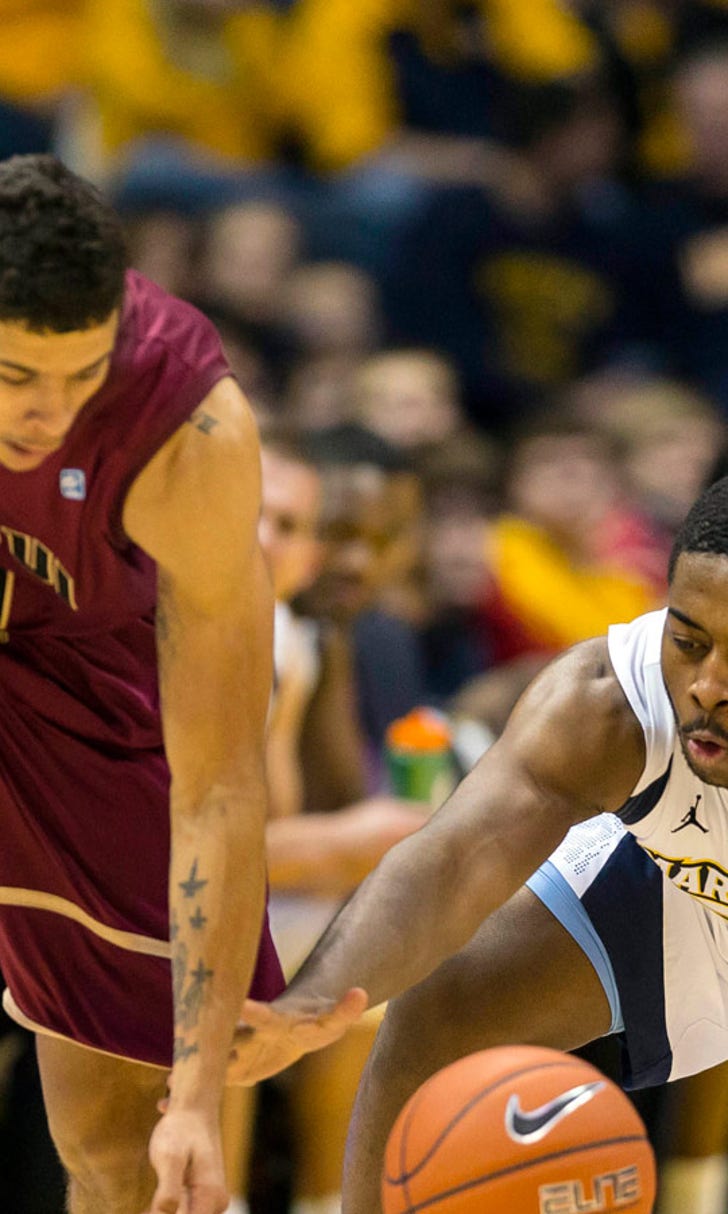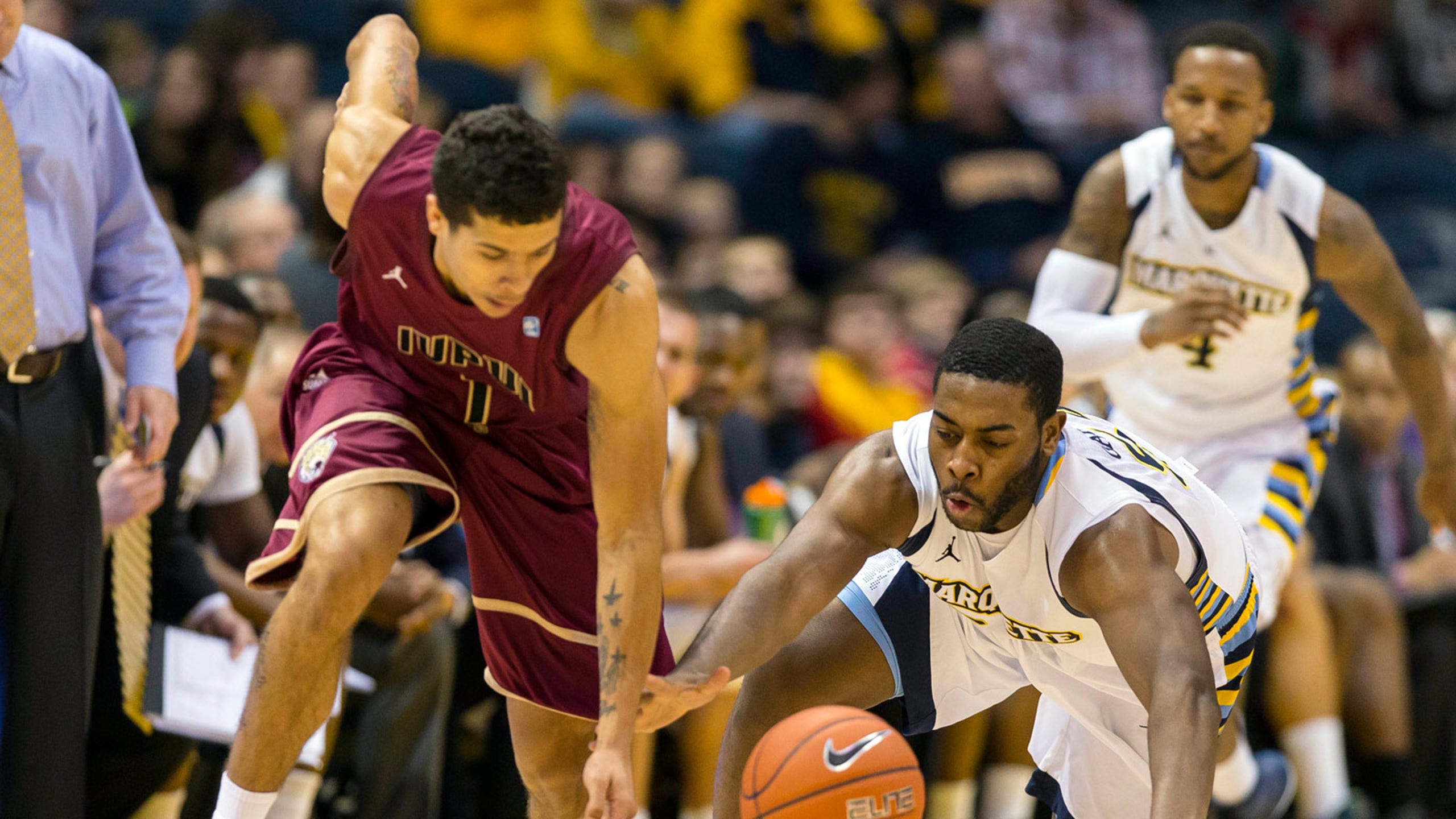 Marquette rolls by IUPUI 86-50
BY foxsports • December 14, 2013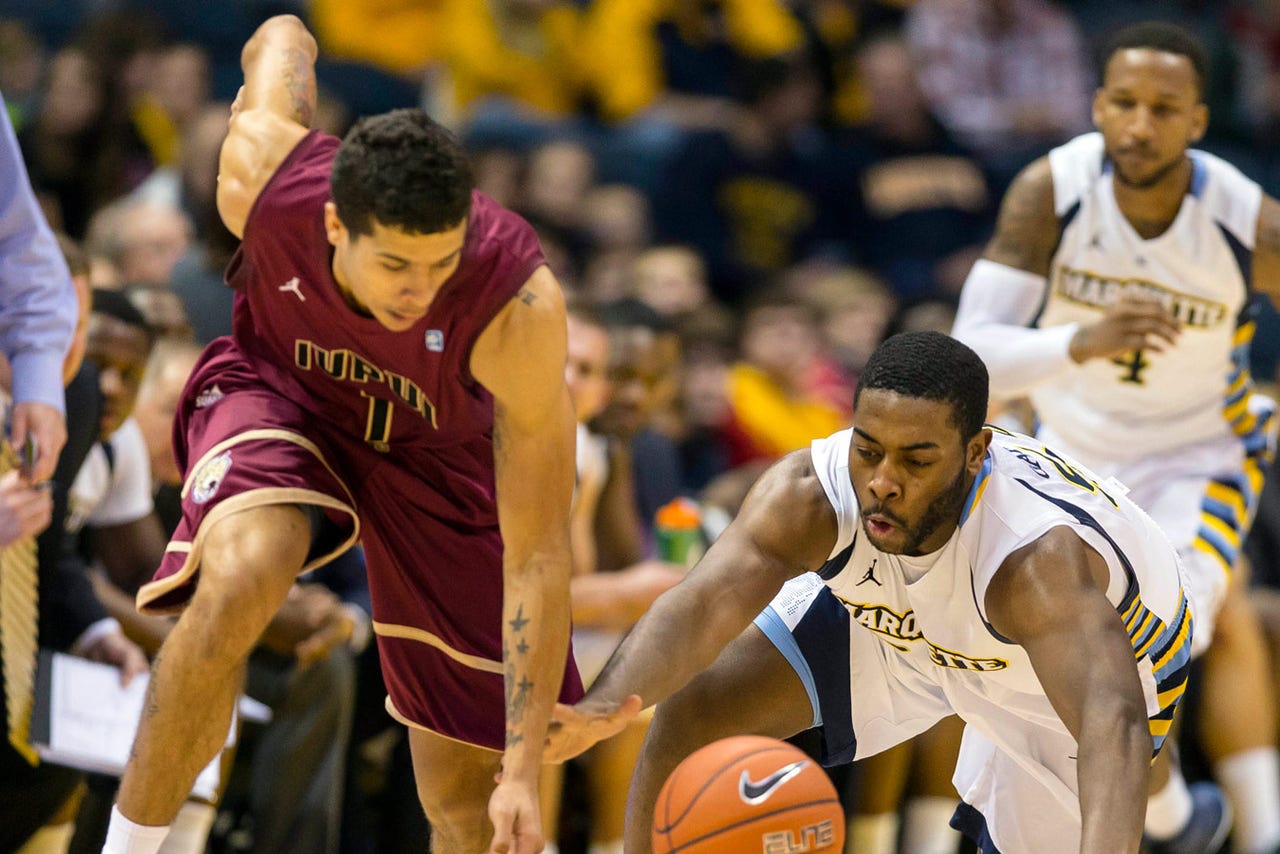 MILWAUKEE (AP) -- Davante Gardner scored 20 points and grabbed 11 rebounds and Jamil Wilson added 16 points to lead Marquette to an 86-50 win over IUPUI on Saturday, snapping a two-game losing streak.

Marquette (6-4) led 43-18 at half, and opened the second half on a 10-2 run, taking a 53-20 lead early in the second half.

Marquette's Deonte Burton grabbed a rebound and went all the way down the court for a highlight-reel dunk that brought Marquette's bench and crowd to its feet as the Golden Eagles took a 65-28 lead with 10:35 remaining.

IUPUI (4-8) got no closer the rest of the way. The Golden Eagles' biggest lead of the game was 45 points.

Marquette dominated the game from the start. After IUPUI's Ian Chiles hit a jumper to tie the score at 2-2, the Golden Eagles scored 16 unanswered points to grab an 18-2 lead when Juan Anderson hit a 3-pointer.

Anderson hit three 3-pointers during the run as Marquette made four of its first five 3-pointers in the game.

The Golden Eagles pushed the lead to 27-7 when Gardner scored on a driving layup with 9:29 remaining. Two baskets in the final minute of the first half by Wilson built Marquette's lead to 43-18 at halftime.

Anderson led Marquette with 11 points in the first half as the Golden Eagles hit 58.6 percent of their shots and had 15 assists on 17 made baskets.

Chiles led IUPUI with 13 points in the first half, hitting 6 of 14 shots. Other than Chiles, the Jaguars hit just 2 of 14 shots in the first half as IUPUI shot only 28.6 percent.

Anderson tied a career-high with 11 points and added five assists for Marquette.

Chiles led IUPUI with 21 points, the only IUPUI player to score in double figures.

The loss snapped IUPUI's three-game winning streak, as the Jaguars shot just 29.5 percent from the field. IUPUI had lost seven of their first eight games the season.

Marquette bounced back after losing 70-64 to No. 4 Wisconsin on Dec. 7. The Golden Eagles have struggled with a tough early season schedule, including losses to No. 3 Ohio State and No. 25 San Diego State. 
---