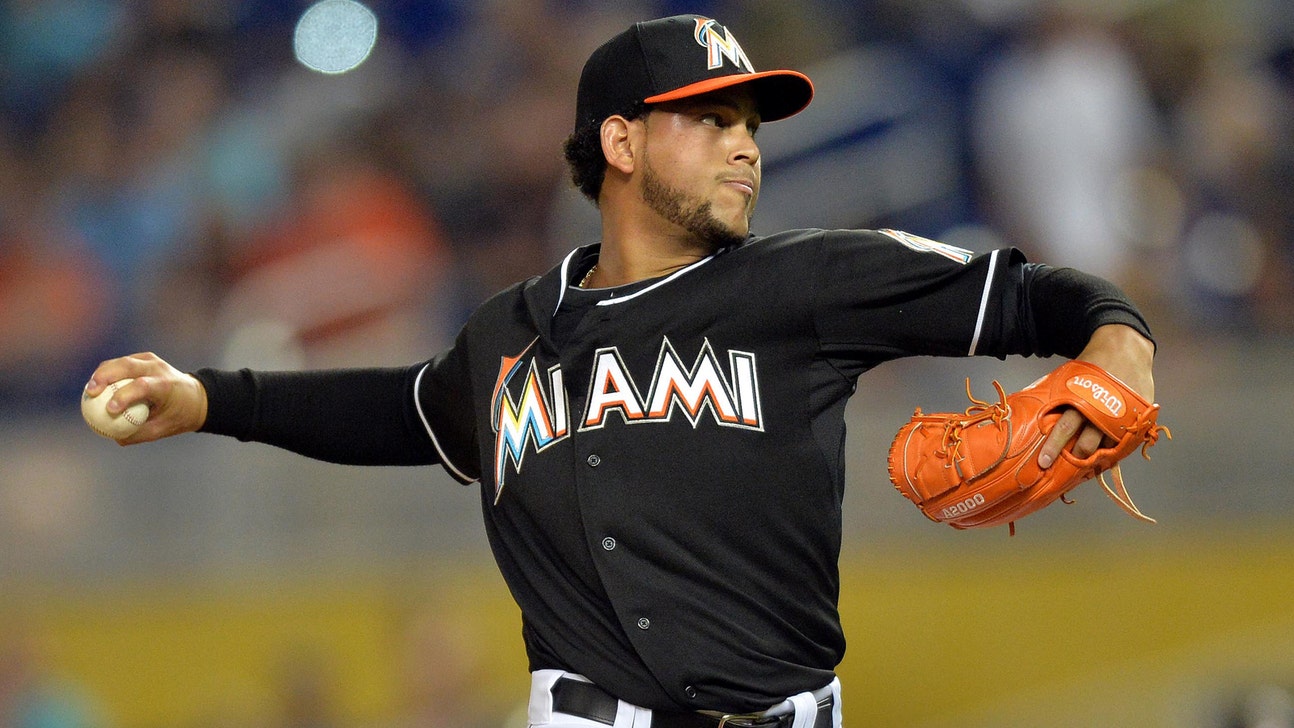 Marlins place Henderson Alvarez on DL with shoulder inflammation
Published
Aug. 1, 2014 5:51 p.m. ET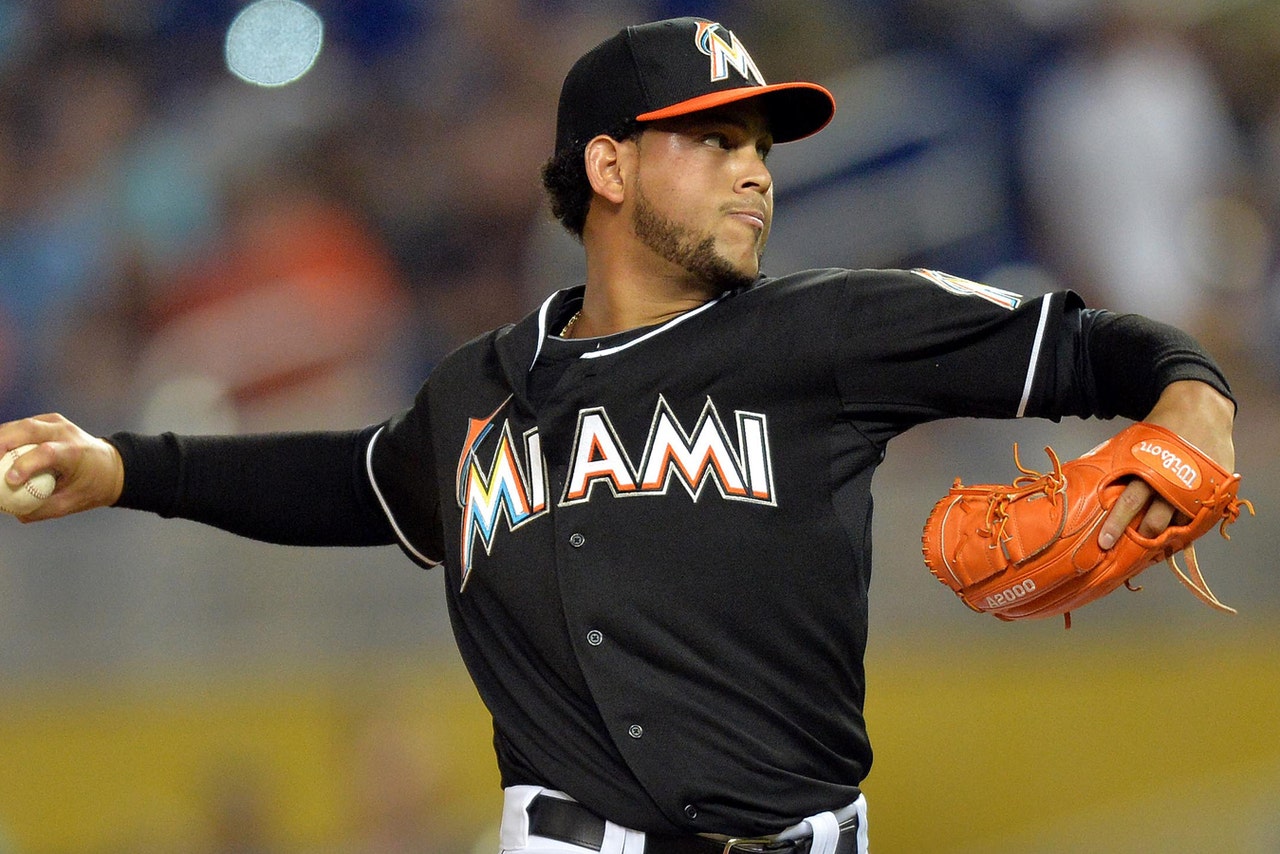 MIAMI -- The Miami Marlins placed All-Star right-hander Henderson Alvarez on the 15-day disabled list (retroactive July 30) with right shoulder inflammation prior to Friday's game against the Cincinnati Reds.
Alvarez is 8-5 with a 2.48 ERA (fourth in the National League) over 22 starts. He had become Miami's de facto ace ever since Jose Fernandez underwent Tommy John surgery.
"He came in today was complaining of having a sore shoulder, so we're going to get him checked out and shut him down," manager Mike Redmond said. "He played catch yesterday or the day before. It kind of tightened up on him last night when he was sleeping. He told (pitching coach) Chuck (Hernandez) and the trainers. We're going to get him checked out. You know how it works with those pitchers. You shut them down and calm them down and get them healthy."
In his last start Tuesday, Alvarez went seven scoreless three-hit innings against the Washington Nationals. During the second, however, assistant athletic trainer Mike Kozak, Hernandez and Redmond came out to check on him.
The 24-year-old, who had issued only 23 walks heading into the outing, was struggling with his command. He bounced back, though, allowing no runs in a bases-loaded, no-out jam.
It's not the first time the injury bug has struck Alvarez, though he was able to avoid the DL in the three other instances in 2014.
On May 28 in Washington, he went five shutout innings before exiting for precautionary reasons when he felt tightness in his right elbow. Two starts later in Chicago, he strained his hip stretching for a play at first. Two weekends ago, he bruised his left shin on a comebacker and left after just three innings.
Last year, Alvarez didn't make his Marlins debut until July 4 when he landed on the DL with right shoulder inflammation the weekend before Opening Day.
This season, he has thrown 137 2/3 innings with three shutouts. In 2013, he pitched 102 2/3 innings.
"I don't know if it's in the same spot or same type of pain he had last year, but we're going to get him checked out and make sure we get him healthy," Redmond said. "Hopefully we caught it earlier and it's not a huge deal. Just 15 days on the DL. Hopefully. That's the hope."
Right-hander Jacob Turner will start in Alvarez's place Sunday. Turner was going to serve as the club's long reliever after the Marlins acquired right-hander Jarred Cosart from the Houston Astros at the non-waiver trade deadline.
Since rejoining the rotation, Turner had gone 2-0 with a 2.53 ERA in two starts. It marked the first time in his career he had won consecutive outings.
Miami recalled left-handed reliever Dan Jennings from Triple-A New Orleans as the corresponding move. Jennings was sent down following Thursday's game to make room on the 25-man roster for utility player Kiki Hernandez, who was also part of the Astros trade.
"We talk about trying to keep guys healthy, needing guys to be healthy and these are the parts of being in the big leagues and these pitchers -- keeping these guys healthy," Redmond said. "They get banged up. Hopefully it's just a short-term thing.
"We're in a situation where we're trying to win ballgames and must-win games almost. To lose your best starter for a couple of weeks is definitely a blow. Hopefully Jake can step up and win. Cosart tonight -- hopefully he can fill in and keep us in these games and give us a chance to win."
You can follow Christina De Nicola on Twitter @CDeNicola13 or email her at cdenicola13@gmail.com.
---