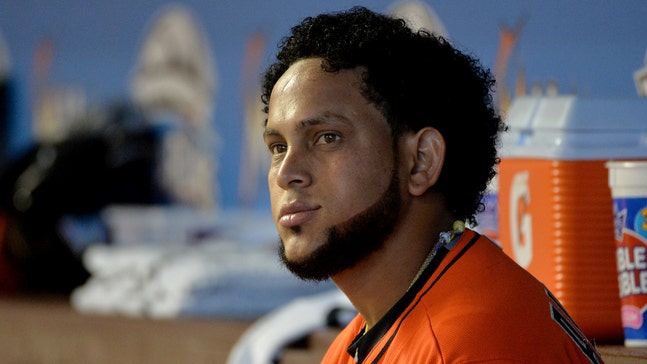 Marlins notes: Henderson Alvarez hoping to return in two weeks
Published
May. 1, 2015 5:30 p.m. ET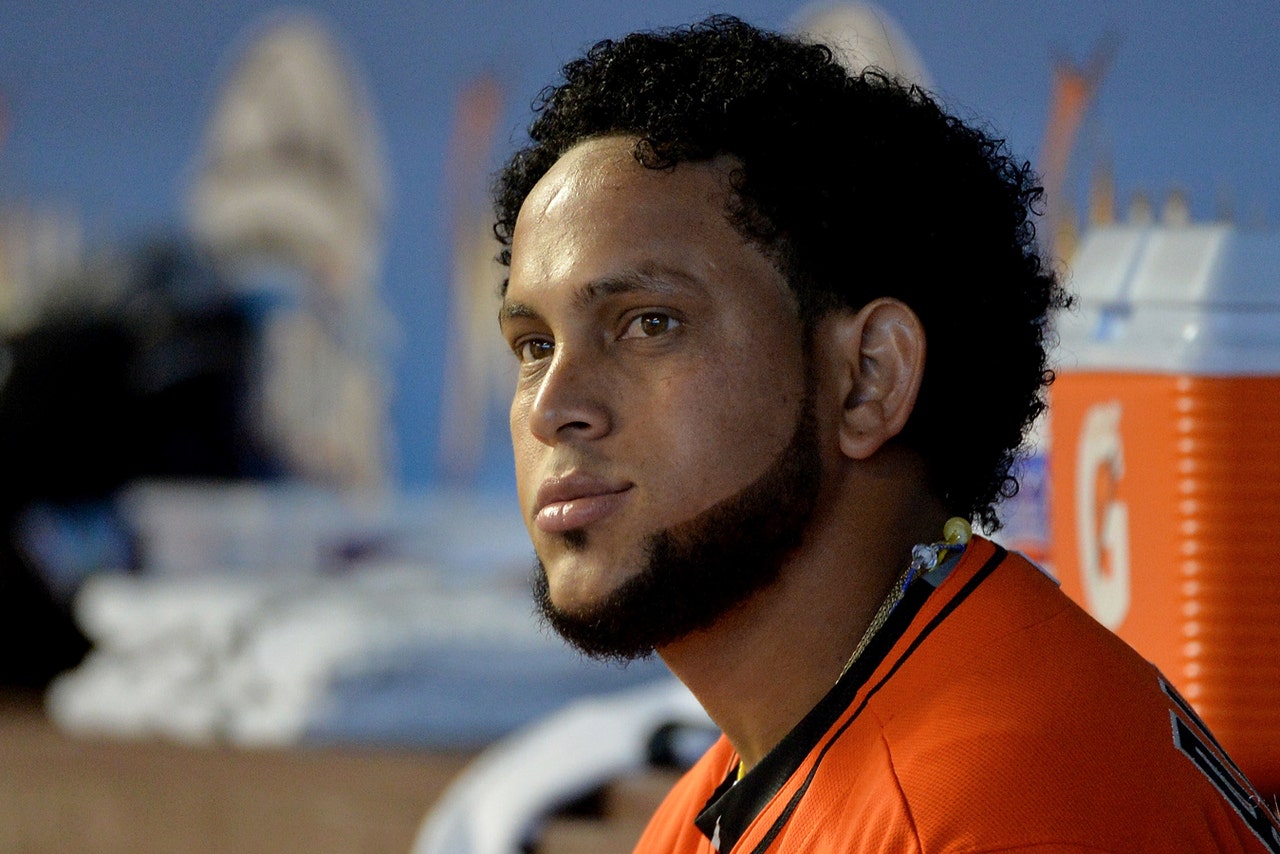 MIAMI -- Right-hander Henderson Alvarez is hoping for a May 17 return to the big-league mound when the Miami Marlins host the Atlanta Braves.
Alvarez, who is on the 15-day disabled list with right shoulder and elbow inflammation, threw 20 pitches (three changeups) in his first bullpen Wednesday. He plans to throw 50 pitches (all from his repertoire) in another session Saturday. The pitch count will drop to 40 Monday.
If all goes well, the 2014 All-Star will throw 50 pitches in extended spring training Thursday in Jupiter, Fla., before 70-75 pitches in a rehabilitation game with Class A Jupiter on May 12. That would line him up for the series finale against the Braves at Marlins Park five days later.
Alvarez is 0-2 with a 4.50 ERA in two starts. On Opening Day, he allowed two runs on six hits over seven innings to the Braves. In his last outing when he felt discomfort, Alvarez gave up four runs on seven hits in just five innings against the Tampa Bay Rays.
"Everything until now in my arm has felt fine," Alvarez said in Spanish. "I feel great. The MRI said it was inflammation and tendinitis. My shoulder was overworked because I was pitching to make up for (the elbow). But I feel good now."
LATOS UPDATE
Miami is treating right-hander Mat Latos, who strained his left hamstring getting out of the box after his single in the fifth inning of Wednesday's win, with a wait-and-see approach.
Latos, initially listed as day-to-day, is scheduled to start Tuesday in Washington. The Marlins wanted to see if he could throw Friday and how he responds to it. Latos is 0-3 with a 6.86 ERA in five starts in 2015.
If Latos can't make the start or goes on the DL, long reliever Brad Hand is the likely candidate to fill in. Hand is 0-1 with a 4.09 ERA in five games -- all out of the bullpen -- this season. In his career, he is 4-18 with a 4.58 ERA in 31 major-league starts.
"We have Brad Hand down there in the bullpen. He can start. He's done that role," manager Mike Redmond said. "We have some options. We'd have to sit down and figure that out if that point comes where he has to miss a start."
FERNANDEZ PLEASED
Right-hander Jose Fernandez faced hitters Thursday in Jupiter for the first time since last May's Tommy John surgery.
Fernandez threw 15 pitches, retiring two batters via strikeout and another via pop-up. He used all of his pitches except the slider.
"I was just trying to locate my pitches and make good pitches in a good spot," Fernandez said.
The 2013 Rookie of the Year will toss another 30 pitches to hitters Monday and up the total on Thursday. Three days later he will throw a simulation game.
"My arm feels like it was an offday yesterday," Fernandez said. "That's pretty good. I don't feel anything. Pretty normal. Honestly, I said eventually I'm going to have to feel something. Everybody does, but it hasn't happened yet. (Knocks on wood at his locker)."
WORTH NOTING
Both Jeff Mathis (fractured right hand) and Don Kelly (fractured right fourth finger) saw the hand specialist on the off day and have been cleared for some baseball activities, such as fungo swinging.
Gold Glove left fielder Christian Yelich (lower back strain, retroactive to April 20) began hitting and running Friday. He will start playing in rehab games Sunday. He is eligible to come off the DL on Tuesday.
You can follow Christina De Nicola on Twitter @CDeNicola13 or email her at cdenicola13@gmail.com.
---
---