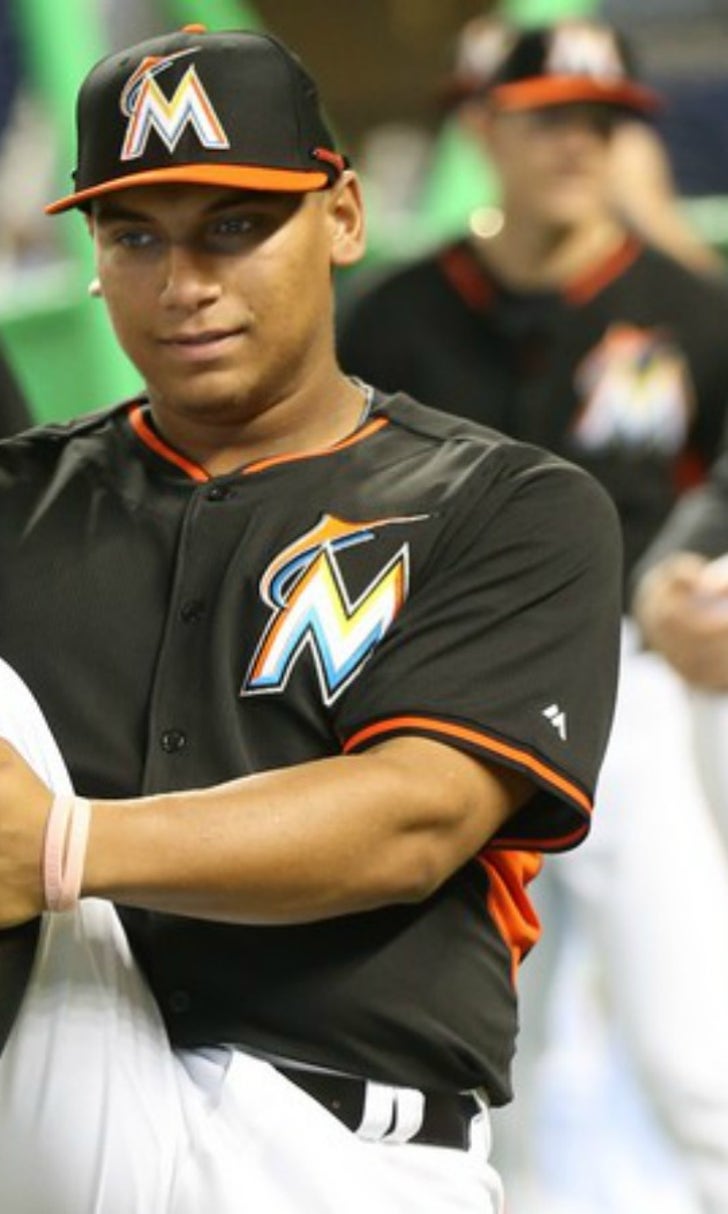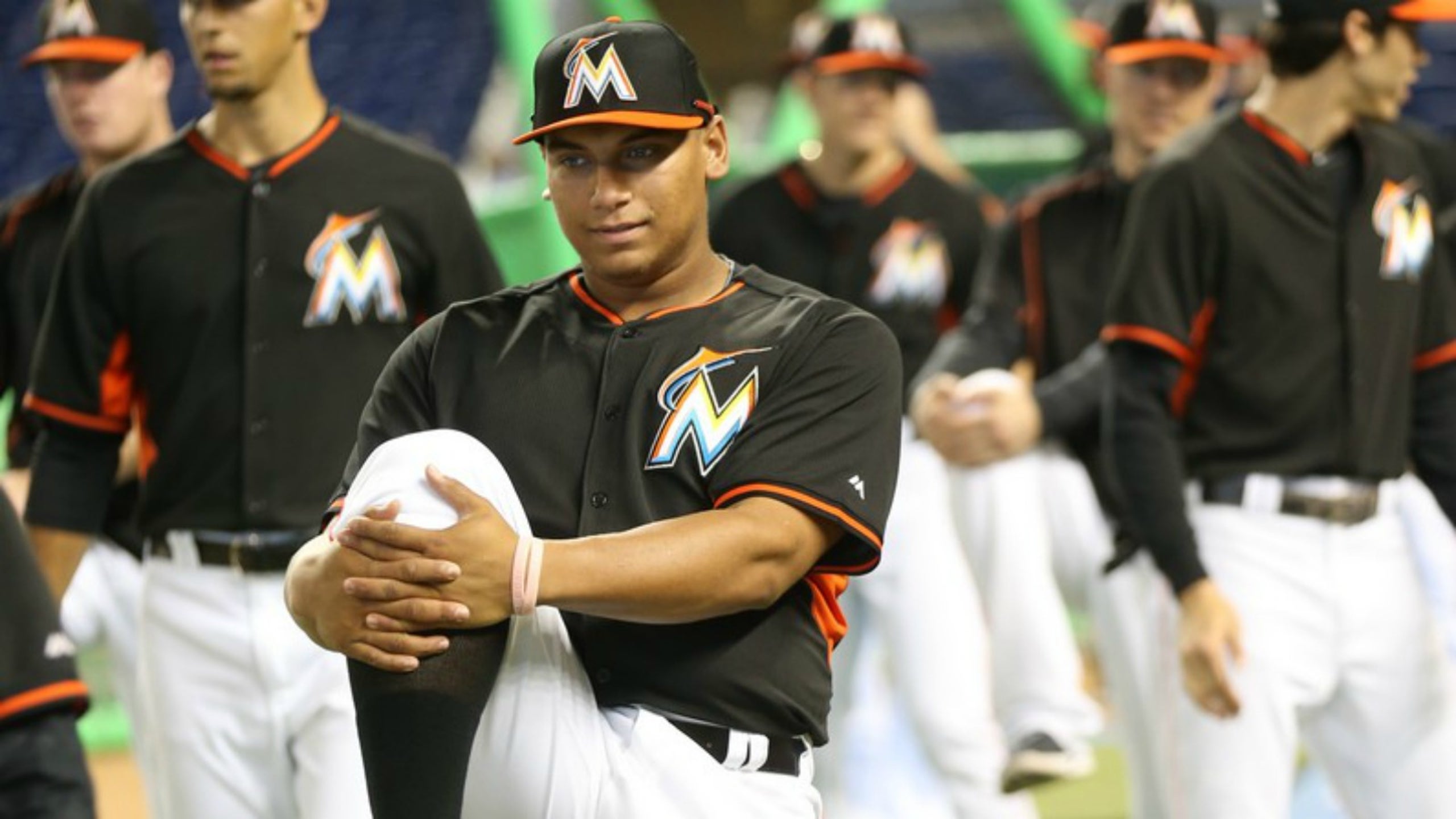 Marlins notes: First-round pick Josh Naylor impresses in batting practice
BY foxsports • June 13, 2015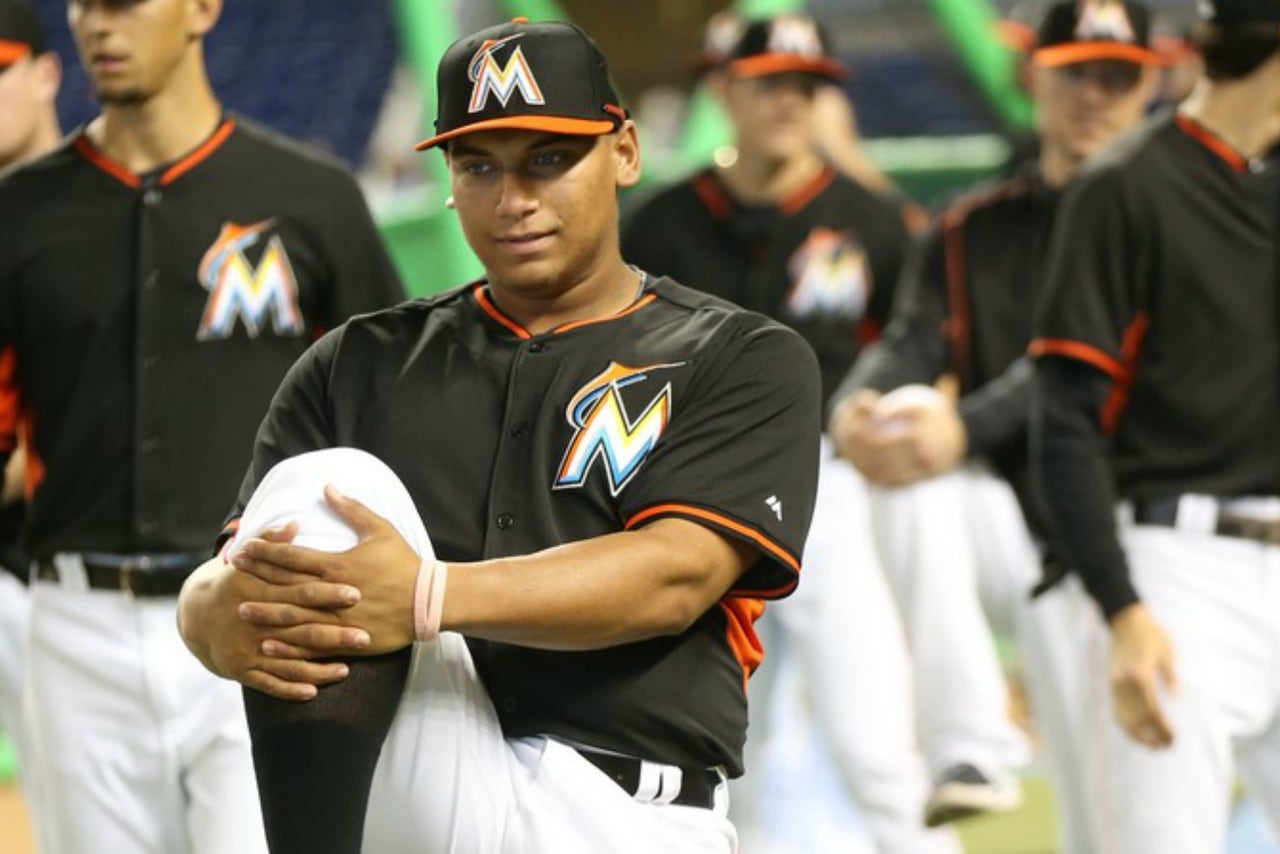 MIAMI -- Miami Marlins first-rounder Josh Naylor's display during Saturday's batting practice impressed future teammates and opponents alike.
After signing for fans, third baseman Martin Prado stopped himself from racing into the dugout to watch. Rockies All-Star outfielder Carlos Gonzalez teased Naylor about hitting the ball too hard as his ballclub stretched. 
In four rounds of BP as part of the last group, Naylor found the upper deck five times, including a shot to right-center field. He connected on one in the second, three in the third and one in the fourth.
"Very special day," Naylor said afterwards. "My heart rate's going a little bit. I had a great time. I just needed to get my first few swings out of the way. Get my nerves out of the way and have a great time."
His parents and two younger brothers made the trip to Marlins Park, where he won the International Power Showcase in the High School Home Run Derby in 2012.
Before Naylor's cuts, manager Dan Jennings joked about being told he'd be tempted to put the power hitter into the lineup. 
"I hear that when we see this young man taking batting practice we may want to insert him in there," Jennings said. "I'm looking forward (to it). Met him. Seems like a great, young kid. Really excited about having him join our organization. From what I've seen on the video has a chance to be very special. ...
"That uni, he blends right in with these guys. He may hurt some of their feelings when they see him swing that bat a little bit. We need to make sure what group we put him in."
The 17-year-old Ontario native heard his name called as the 12th overall selection on Monday in the First-Year Player Draft. He turns 18 on June 22 and graduates from high school three days later.
The Marlins placed a No. 1 jersey for Naylor next to All-Star slugger Giancarlo Stanton's in the clubhouse. Players introduced themselves and offered words of wisdom.
"'Just relax,'" Naylor said of the advice. "'It's going to be a grind. Just take your time every day and have fun with it. Don't get nervous. Just relax.'"
CISHEK RETURNS
Reliever Steve Cishek looked the same since the last time he walked into the Marlins clubhouse, except for facial hair on his chin. 
Cishek, optioned to Double-A Jacksonville on June 1 to work on mechanics, feels like his old self after six scoreless innings over five appearances for the Suns. As the owner of 94 big-league saves, the demotion can be a blow to the ego. Suddenly, his wife and 7-month-old daughter got into a car to drive north to Jacksonville.
"At first," Cishek said of being hurt. "Not so much with (the Marlins). Pretty hard on myself as it is. I want to not only do well for the organization, but to excel to support obviously my family and everything, too. I took it a little bit hard at first, but as soon as I took a breather and went back in there and (it was), 'Where do we begin? Let's get this thing going. I want to get back on track and be able to be my old self.' Initially it was hard, yeah, but it was a step in the right direction."
While there, Cishek worked with (pitching coordinator) Charlie Corbell, his pitching coach during his first year and then in Triple-A New Orleans in 2011. Suns pitching coach Derek Botelho emphasized the importance of Cishek "driving (the ball) down in the zone" like in the past.
Along with his minor-league teammates, Cishek watched the Marlins when he could. Last night, in particular, he enjoyed righty A.J. Ramos' "nasty slider."
Jennings will keep Ramos in the closer role, but doesn't intend on shying away from high-pressure situations for Cishek.
"Right now we'll use him as a bridge to get to A.J. in some capacity between the sixth and the ninth," Jennings said "It's refreshing to see a guy who's had that success be the professional that he was (and) go down and working on those things and come back in the frame of mind that he's in.
"We'll use him to go get some of the last 12 outs of the game. Those 12 can be the toughest. We'll use him in that capacity. They'll be no mindset of low pressure. We'll put him in there when we feel it's the best fit for him and us."
You can follow Christina De Nicola on Twitter @CDeNicola13 or email her at cdenicola13@gmail.com.
---