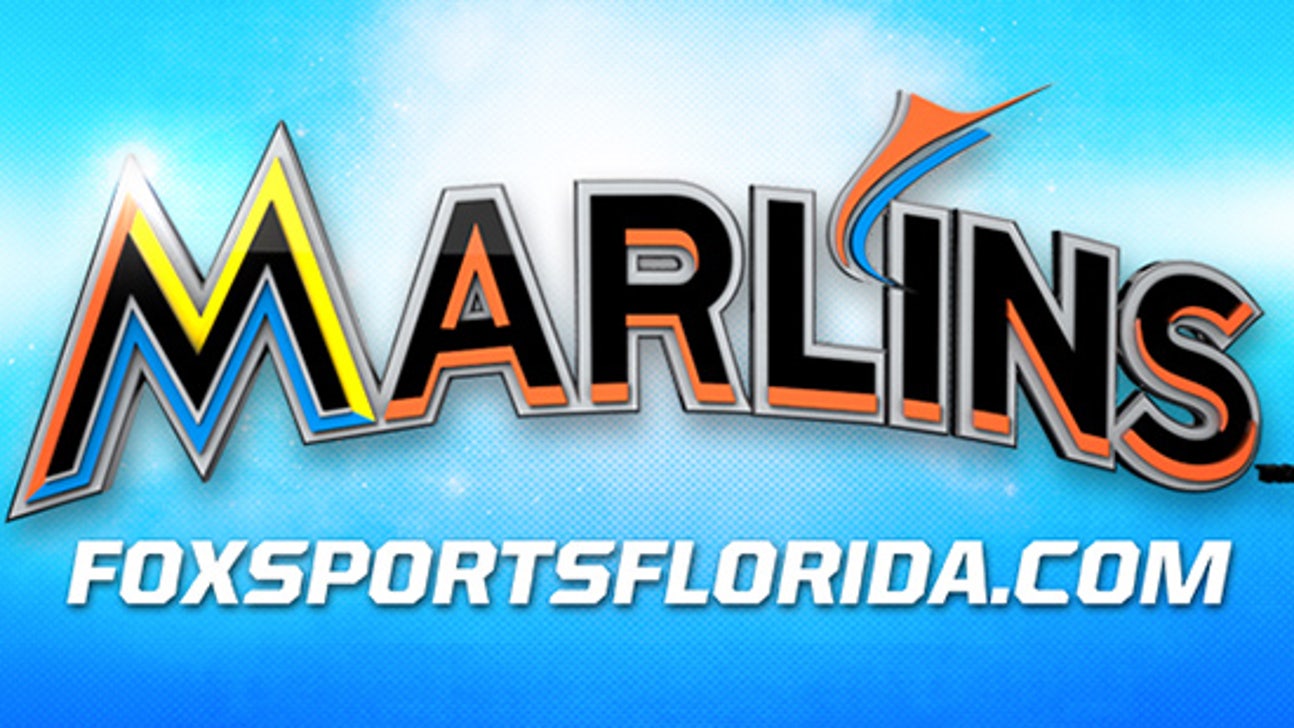 Marlins let early lead slip away in 6-4 loss to Giants
Updated
Mar. 4, 2020 5:53 p.m. ET

SAN FRANCISCO -- Miami Marlins manager Mike Redmond likes what instant replay has done for baseball so far. He would just like to see it expanded a bit more.
Less than half an hour after a 6-4 loss to San Francisco on Thursday night, Redmond was still pondering a controversial play in the pivotal fifth inning when the Giants took the lead for good.
Leadoff hitter Angel Pagan singled off Miami starter Nathan Eovaldi. Hunter Pence followed with a high chopper down the first base line and appeared to run into the ball. Umpires ruled it a foul ball rather than calling Pence out.
Given a second chance, Pence singled and Buster Posey followed with a go-ahead two-run double.
"It would have been nice to review it because it was clear that the ball hit him, and it ended up being a big play," Redmond said. "I just think if we are going to emphasize getting all the calls right, we should get them all right. That's the big deal of replay."
The Marlins had won 12 of their last 15 games at the Giants' waterfront ballpark and were comfortably ahead 4-1 before San Francisco's comeback.
It was a frustrating but fitting end to a day already tinged with bad news for Miami.
Before the game the team announced that ace Jose Fernandez will have Tommy John surgery Friday, ending the season for the reigning NL Rookie of the Year.
"Our focus is to get him back," Redmond said. "I'm glad he's having it done and starting his recovery process. Obviously it's a big blow for us."
Garrett Jones hit his sixth home run and Giancarlo Stanton singled in the fifth to extend his 17-game hitting streak but the Marlins dropped to 2-6 on their 11-game road trip.
It came after Miami took leads of 3-0 and 4-1.
Starter Nathan Eovaldi (2-2) gave up an RBI groundout to Brandon Hicks in the second then retired four straight following Mike Morse's home run in the third until the Giants broke the game open in the fifth. Eovaldi allowed nine hits and six runs over 4 1-3 innings.
"I was leaving fastballs up and in the zone, and they have been swinging the bat well," Eovaldi said. "It's frustrating. Our guys have been swinging the bats real well too."
Morse homered for the second consecutive game and drove in three runs while Pence added three hits and scored twice for the Giants, who trailed by three runs before rallying to bail out struggling starter Matt Cain.
Cain (1-3) earned his first win of the season despite another shaky outing at AT&T Park. The former San Francisco ace gave up two home runs and allowed all the Marlins' scoring in the first three innings before settling down to pitch into the eighth.
Morse, who finished with three hits, cut the gap to 4-3 when he hit a two-run home run off Eovaldi.
Cain stuck around after his rough start to get the win in his second outing since slicing the index finger on his right hand. He allowed six hits over 7 2-3 uneven innings, struck out seven and walked three.
Jeremy Affeldt retired one batter and Sergio Romo worked the ninth for his 14th save.
The Marlins jumped on Cain early behind Derek Dietrich's solo home run with one out in the first.
Miami added two runs in the second on Jones' two-run homer, then made it 4-1 on Casey McGehee's RBI double in the third.
NOTES: RHP Anthony DeSclafani, who made his major league debut Sunday in Fernandez's place, will remain in the Marlins' rotation for now. ... RHP Henderson Alvarez (2-3) pitches Friday and makes his second career start against the Giants. ... Tim Hudson was scheduled to pitch for San Francisco but has been scratched due to a hip strain. RHP Yusmeiro Petit (2-1) will start in Hudson's place.
---