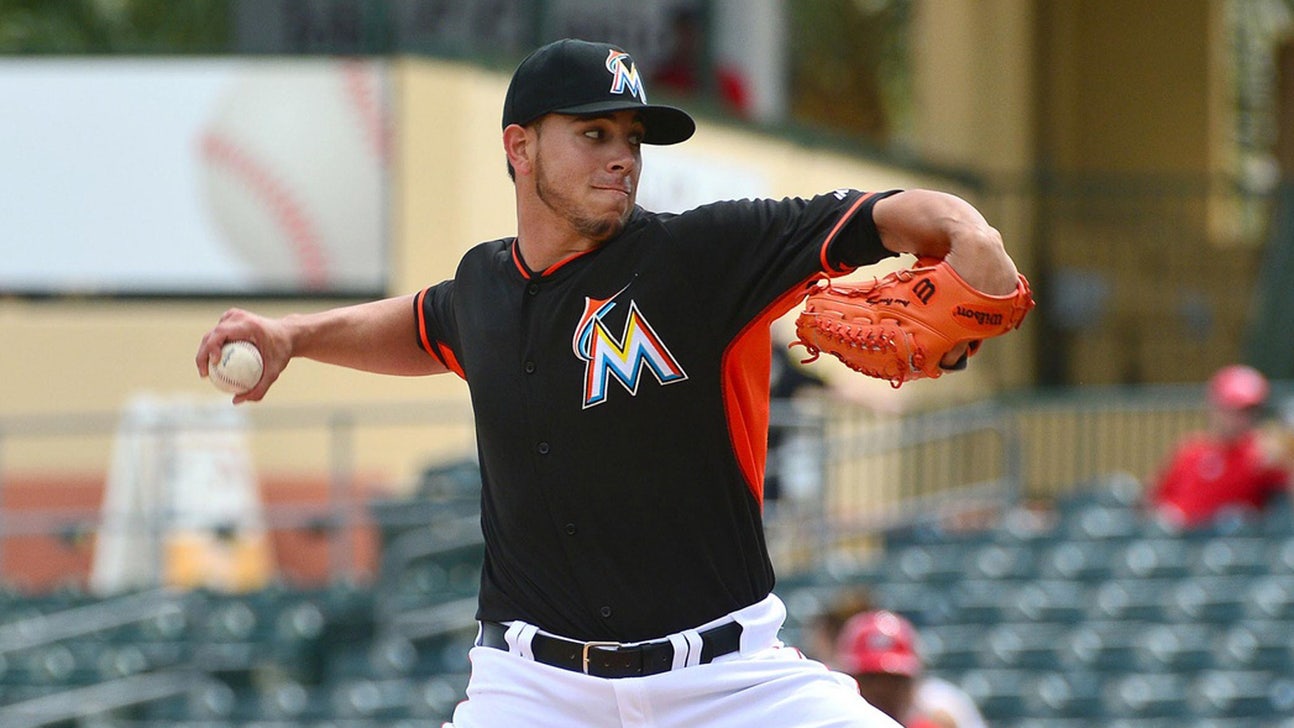 Marlins' Jose Fernandez content after third spring start
Published
Mar. 20, 2014 5:10 p.m. ET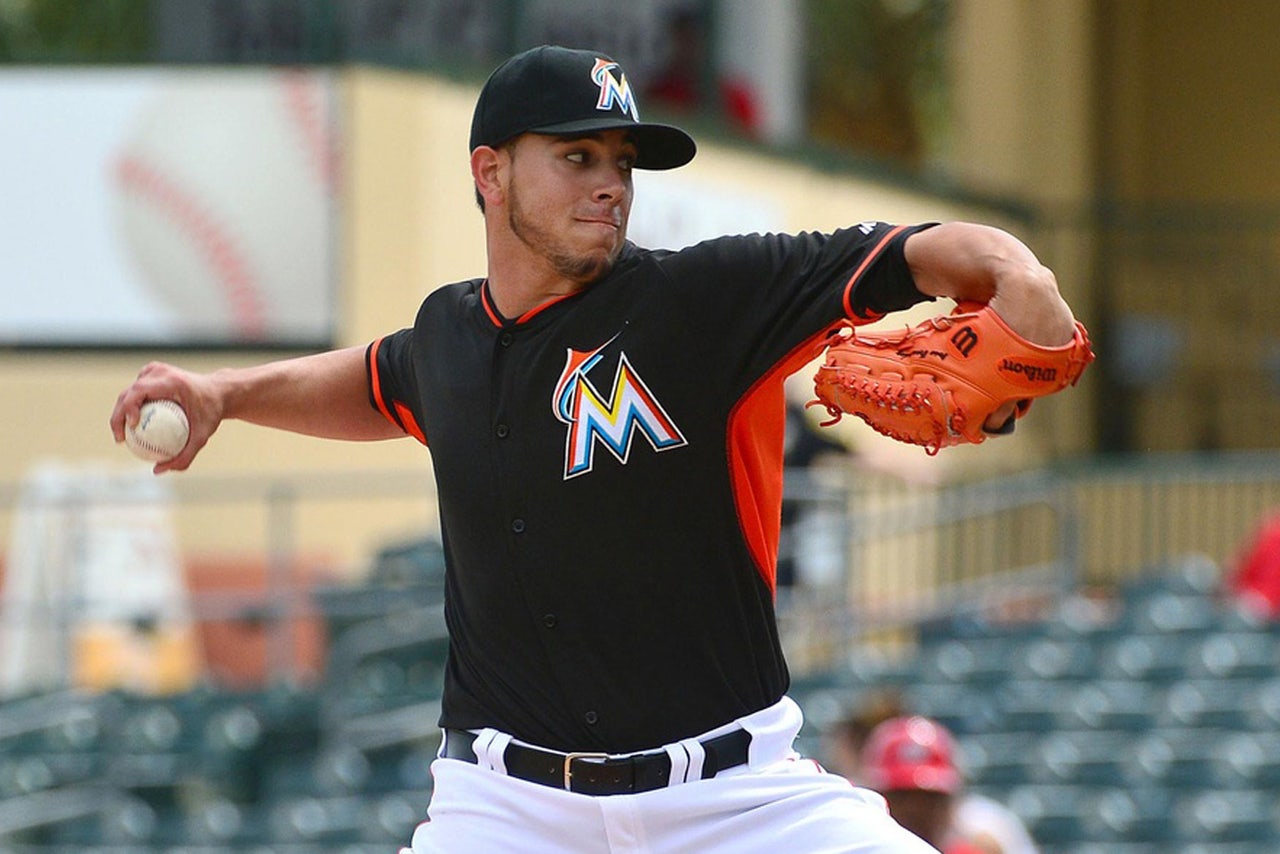 JUPITER, Fla. -- Marlins right-hander Jose Fernandez surprised himself when a certain thought entered his mind for the first time on a mound.
''This may sound funny, but I'm warming up and I throw my first pitch for a strike and second pitch I think, 'God, I don't want to get hit,' '' Fernandez said. ''How am I going to react after throwing?''
When Fernandez woke up Thursday morning before his start against the Cardinals at Roger Dean Stadium, he checked his Twitter and Instagram feeds like he always does.
A friend's post stood out to him -- a photo of him with Reds lefty Aroldis Chapman saying, ''Hope you feel better, bro.'' Fernandez went to Twitter and found out the news about Chapman taking a liner to the head in a Cactus League game on Wednesday.
Fernandez, who became friends with the Cuban pitcher, pushed those thoughts aside for the remainder of his third spring start as he allowed three runs on five hits over six innings.
''You know what? I gave up three runs, and I'm not upset about it,'' Fernandez said. ''I think that I commanded my pitches well, and (Jarrod Saltalamacchia) was incredible behind the plate. (Jhonny) Peralta's double was a bad pitch, but after that I think I made good pitches and they just hit.''
The 21-year-old recorded eight strikeouts (six via off-speed pitches), two walks and hit a batter. He threw 88 pitches (55 strikes).
After a perfect first, Fernandez struck out the side in the second while escaping a two-out jam. Following a single by Peralta and a walk to Daniel Descalso, Peter Bourjos saw a 98 mph fastball before an 84 mph slider.
The Cardinals scored three runs off Fernandez in the fifth after stringing together three hits to open the inning.
Peralta doubled and scored on Descalso's single. Bourjos drove him in with a triple to right. Pinch-hitter Shane Robinson struck out and Matt Carpenter walked. Jon Jay hit a would-be double play that took a high hop and hit second baseman Derek Dietrich in the face for the final run.
''Thought Jose was good, I thought he made some great pitches,'' Marlins manager Mike Redmond said. ''They got a couple hits off him that one inning, but he made and executed the pitches that he needed to and at the end of the day he gave us a chance to win that ballgame. He was able to get his pitches in. ...
''I think it's good for anybody to have to pitch out of jams and guys on base and go through the adrenaline of pitching with runners in scoring position. I think that made it better today.''
Fernandez bounced back to retire the final five batters he faced. He has given up four runs over 15 2/3 spring innings.
His final start before Opening Day should come Tuesday against the Cardinals, a team he will have faced three times in Grapefruit League action.
''I felt good,'' Fernandez said. ''That last inning I threw all fastballs except the last pitch was a slider. I wanted to finish like that. Last game my command wasn't well, so I wanted to make sure. Other than Dietrich getting hurt -- I'm not happy with the way I pitched but I'm OK with it.''
You can follow Christina De Nicola on Twitter @CDeNicola13 or email her at cdenicola13@gmail.com.
---