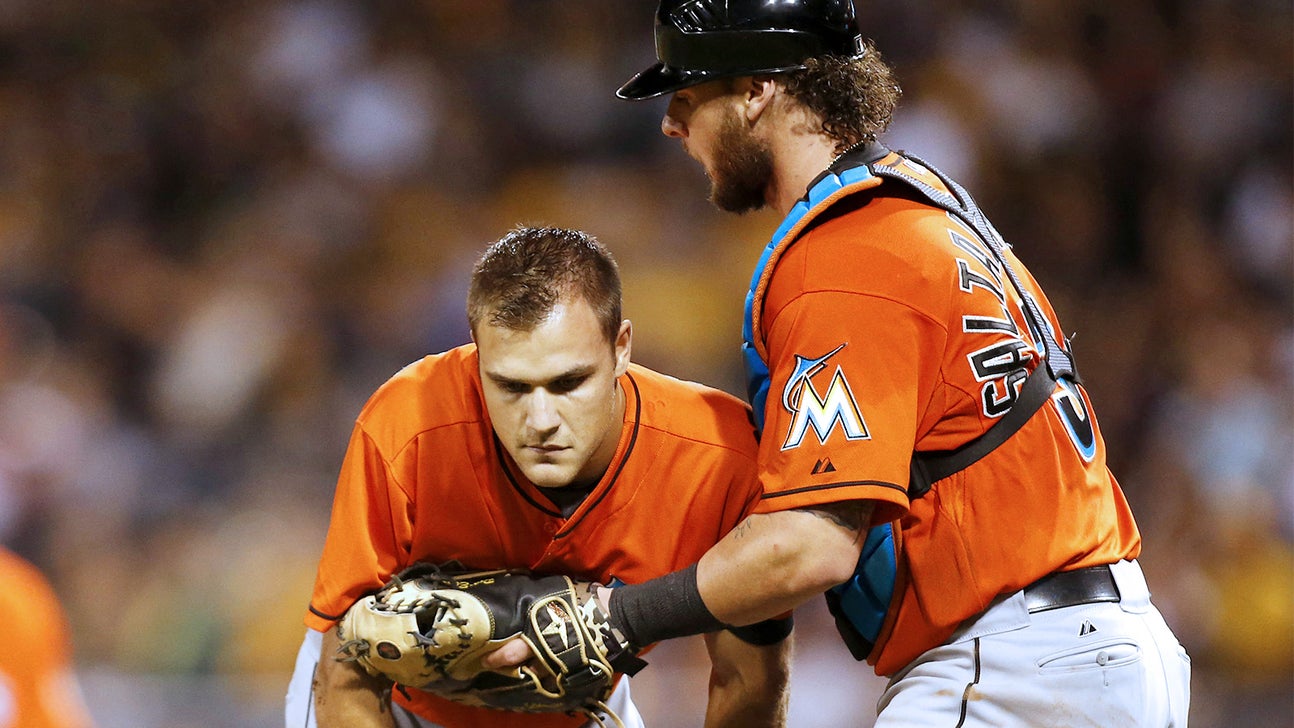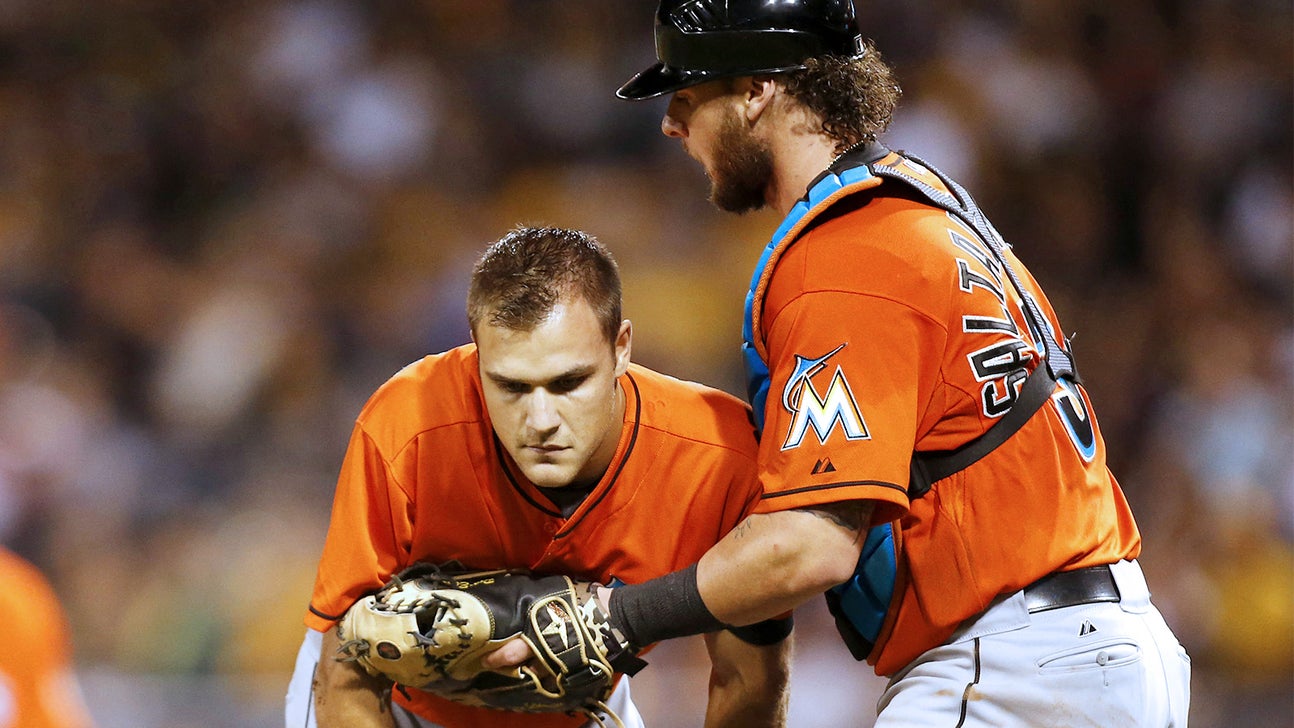 Marlins' Dan Jennings feeling better, appreciative of support
Published
Aug. 11, 2014 12:15 p.m. ET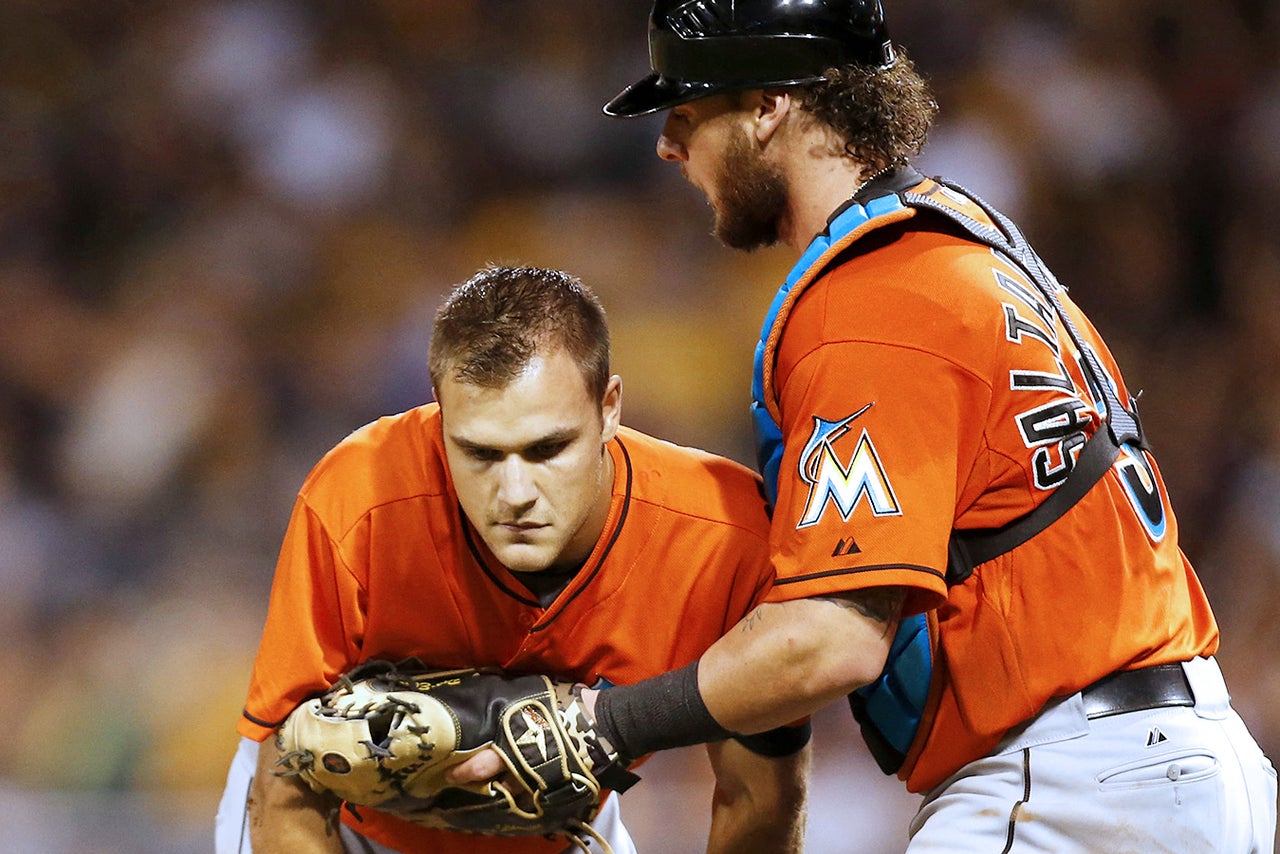 MIAMI -- When the Miami Marlins take the field for Monday's opener with the St. Louis Cardinals, left-handed reliever Dan Jennings expects to be there as well running tests with Miami's training staff.
Jennings, who was hit by a liner in Thursday's game in Pittsburgh and is on the seven-day concussion list, called in during Sunday's FOX Sports Florida telecast to update on his condition.
The 27-year-old plans to visit Marlins Park as part of Major League Baseball's protocol. He underwent a CT scan Thursday night at a local hospital in Pittsburgh that came back negative. He flew back to Miami the following day after observation.
"We'll go through our own set of tests and try to just judge where I'm at and take it from there based on how I do on those," Jennings said.
Before Monday's batting practice, manager Mike Redmond said Jennings was "a way's away from doing any baseball activity."
The incident occurred with one out during the seventh inning of the Marlins' 7-2 loss to the Pirates when Jordy Mercer's comebacker struck Jennings on the left side of the head.
Jennings struggled to maintain his balance as catcher Jarrod Saltalamacchia rushed to the mound as support. Head athletic trainer Sean Cunningham and manager Mike Redmond came out as Jennings dropped to a knee and appeared in a daze.
"I recall sort of what happened," Jennings said. "For me it became a situation where I just was trying to do a mental check on myself and see what was wrong and OK. When something like that happens it becomes so surreal you just try to tell yourself you're OK, but you don't really know. I was a little bit scared to move my head, move my neck. Just a fear if something was wrong I would do more damage. The worst thoughts immediately went in my head. I just tried to stay still and as calm as possible."
Saltalamacchia went on the DL June 1 because of a concussion he sustained from taking a foul tip off his catcher's mask. He returned 18 days later.
"It's definitely an injury you have to monitor and stay on top of," Redmond said. "I don't know what the average is over the league of how long guys stay on the DL. I think it just depends on the individual. It is definitely something we have to monitor and make sure he's symptom-free before they come back. I know with Dan Jennings he's feeling better and he's improving, which is great. … I'm glad we can talk about him being on the road to recovery."
Since the incident, Jennings has been overwhelmed by the response from both players and fans around baseball.
Mercer reached out via text and Twitter. Jennings' teammates, and even 2013 National League MVP Andrew McCutchen, sent well wishes and prayers.
"It was great to really see all the support from everyone," Jennings said. "It just showed me it doesn't matter what fans -- Pirates fans or even a bunch of fans of other teams -- have reached out and said, 'I hope you're alright.' It just goes to show you the tight-knit fraternity of baseball and the fans that show support. At that point it doesn't become winning or losing it becomes concern. That's a great thing to see."
You can follow Christina De Nicola on Twitter @CDeNicola13 or email her at cdenicola13@gmail.com.
---