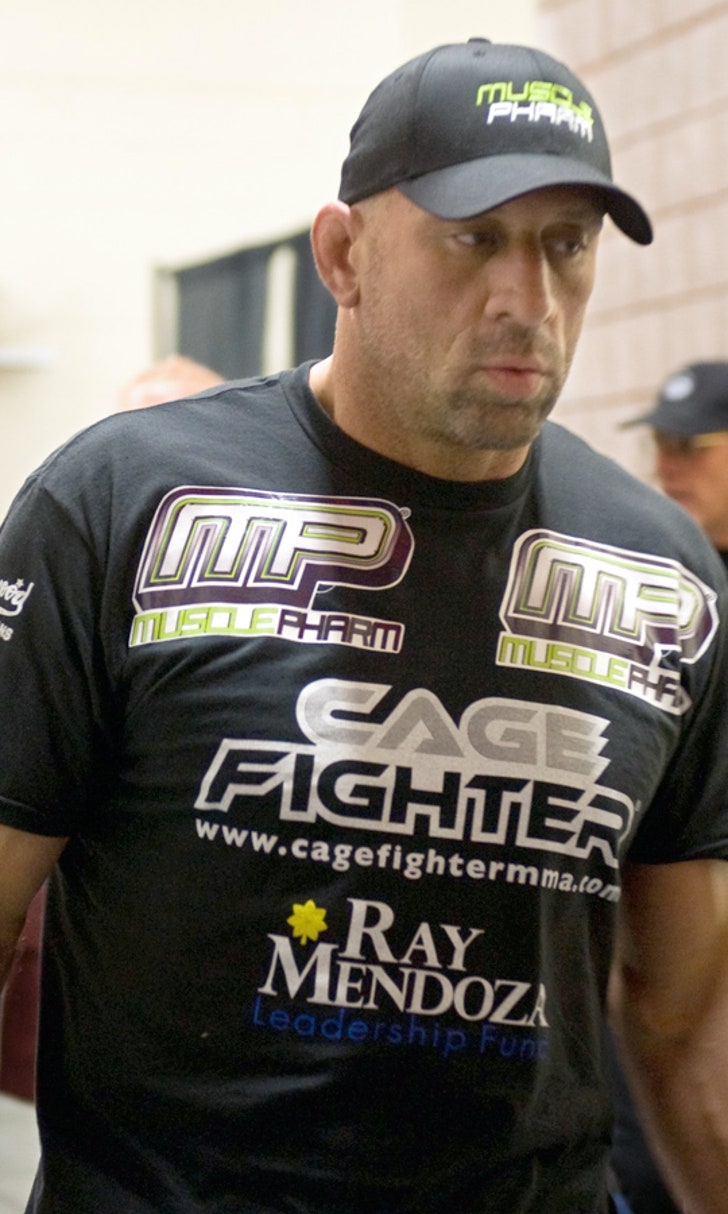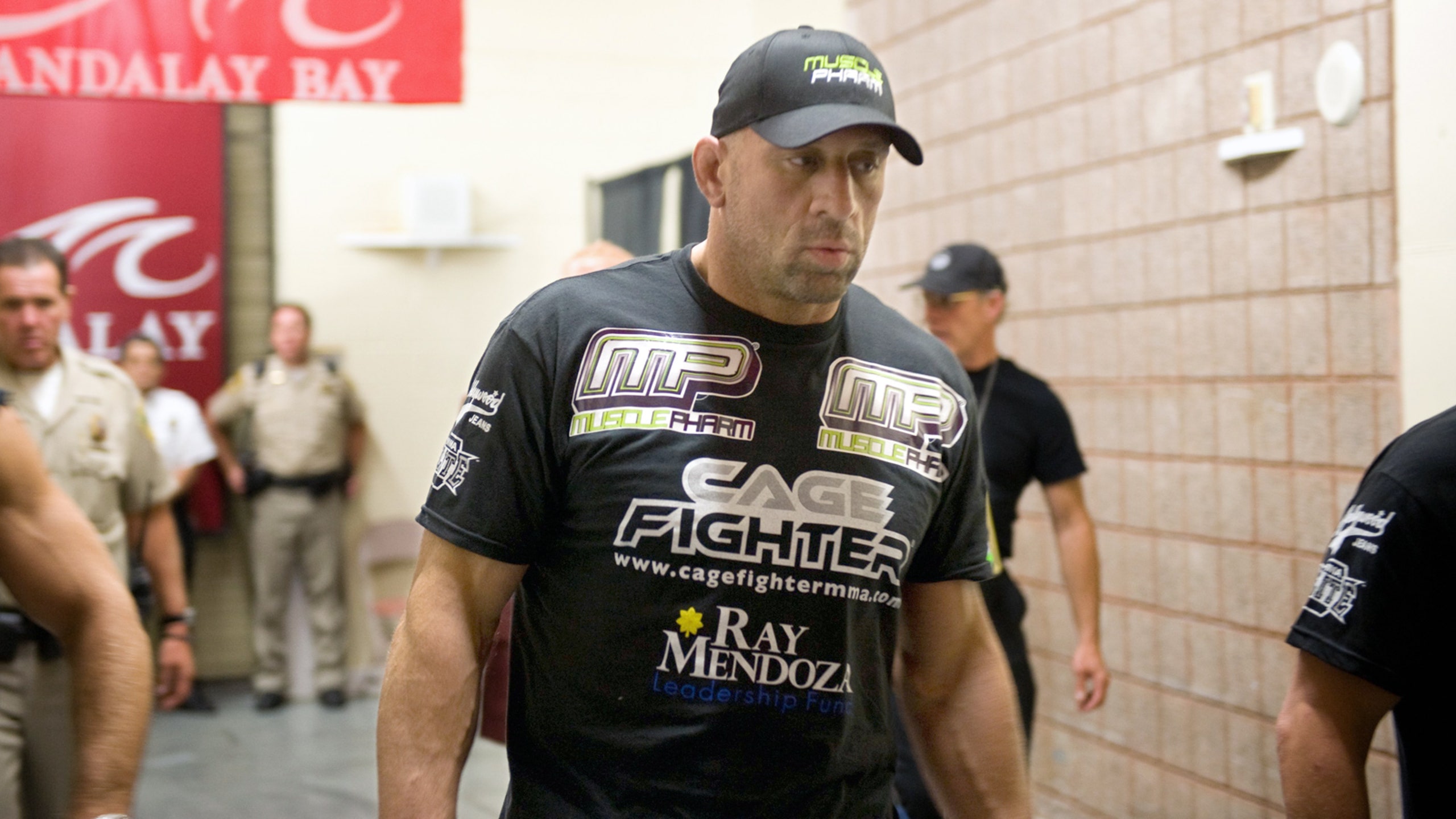 Mark Coleman is selling his PRIDE 2000 GP trophy and novelty check on Ebay for a cool $24,500
BY foxsports • February 25, 2014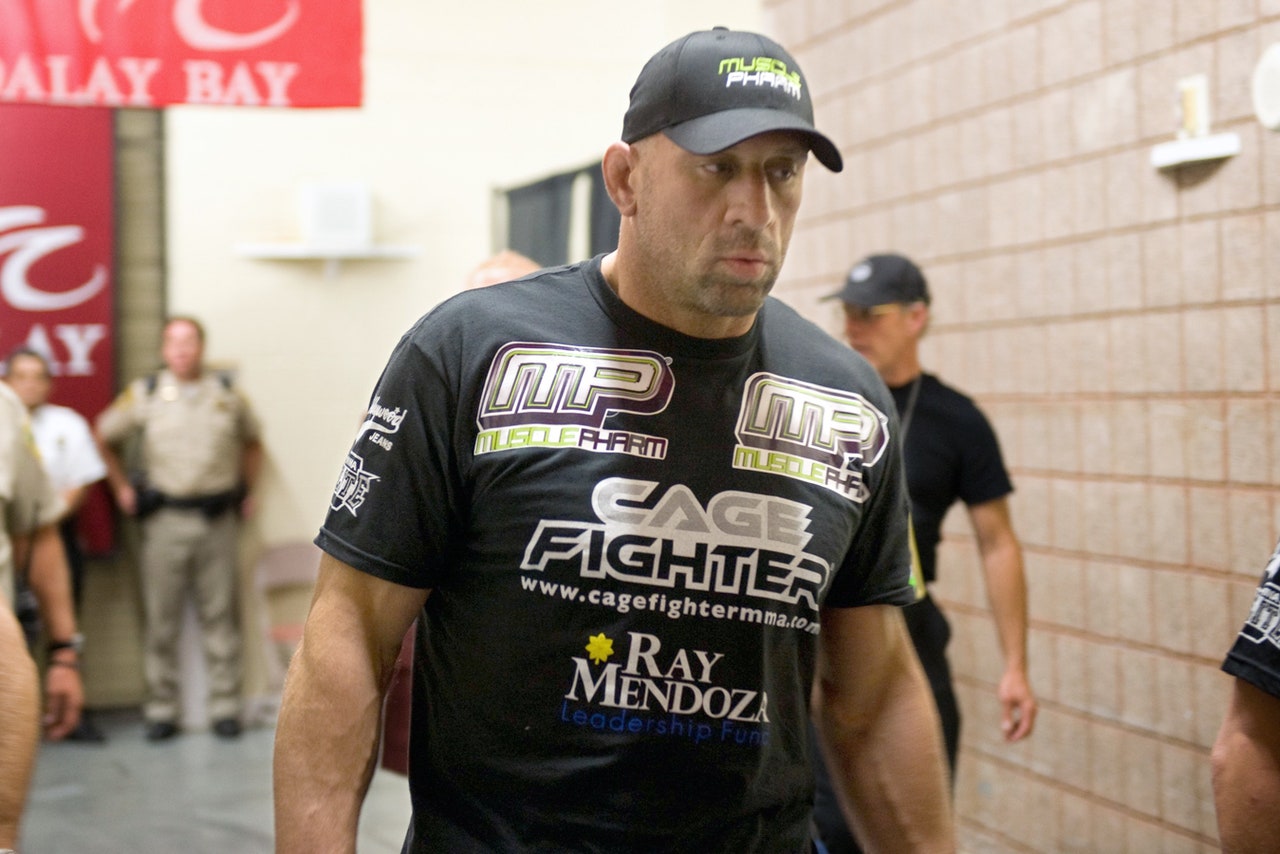 You always hate to see this.
Because nothing on the Internet can remain unseen for more than thirty seconds, it was discovered earlier today that inaugural UFC heavyweight champion and "The Godfather of Ground and Pound," Mark Coleman, is selling his PRIDE 2000 Open Weight Grand Prix trophy on Ebay. The item description is as follows:
"THIS IS THE HOLY GRAIL OF MMA MEMORABILIA! PRIDE FIGHTING CHAMPIONSHIP 2000 GRAND PRIX FINALS TROPHY AND CHECK. THE 2000 GP WAS THE MOST PRESTIGIOUS TOURNAMENT IN MMA HISTORY AND WILL FOREVER STAY THAT WAY. THIS TOURNAMENT HAD ALL THE TOP FIGHTERS IN THE WORLD INVOLVED. MARK COLEMAN IS A LIVING LEGEND AND A MEMBER OF THE UFC HALL OF FAME AND IS THE FIRST UFC HEAVY WEIGHT CHAMPION AND THE LAST UFC TOURNAMENT CHAMPION. COLEMAN WON UFC 10, 11 and 12 AND ALSO BECAME THE #1 FIGHTER IN THE WORLD BY WINNING THE GRAND PRIX 2000.
THIS IS FOR THE SERIOUS COLLECTOR. THE TROPHY IS WELL OVER 5FT TALL AND THE CHECK IS WELL OVER 6 FT LONG. THIS IS A MUSUEM WORTHY CENTERPIECE AND IS SURELY THE TOP COLLECTABLE IN ANY PRIVATE COLLECTION IN THE WORLD!!!! IT DOES NOT GET ANY BETTER THAN THIS!! THIS IS A ONCE IN A LIFETIME CHANCE TO OWN A FUTURE MMA MUSUEM CENTERPIECE…"
AND THE STARTING BID IS A STEAL AT $24,500, YOU GUYS.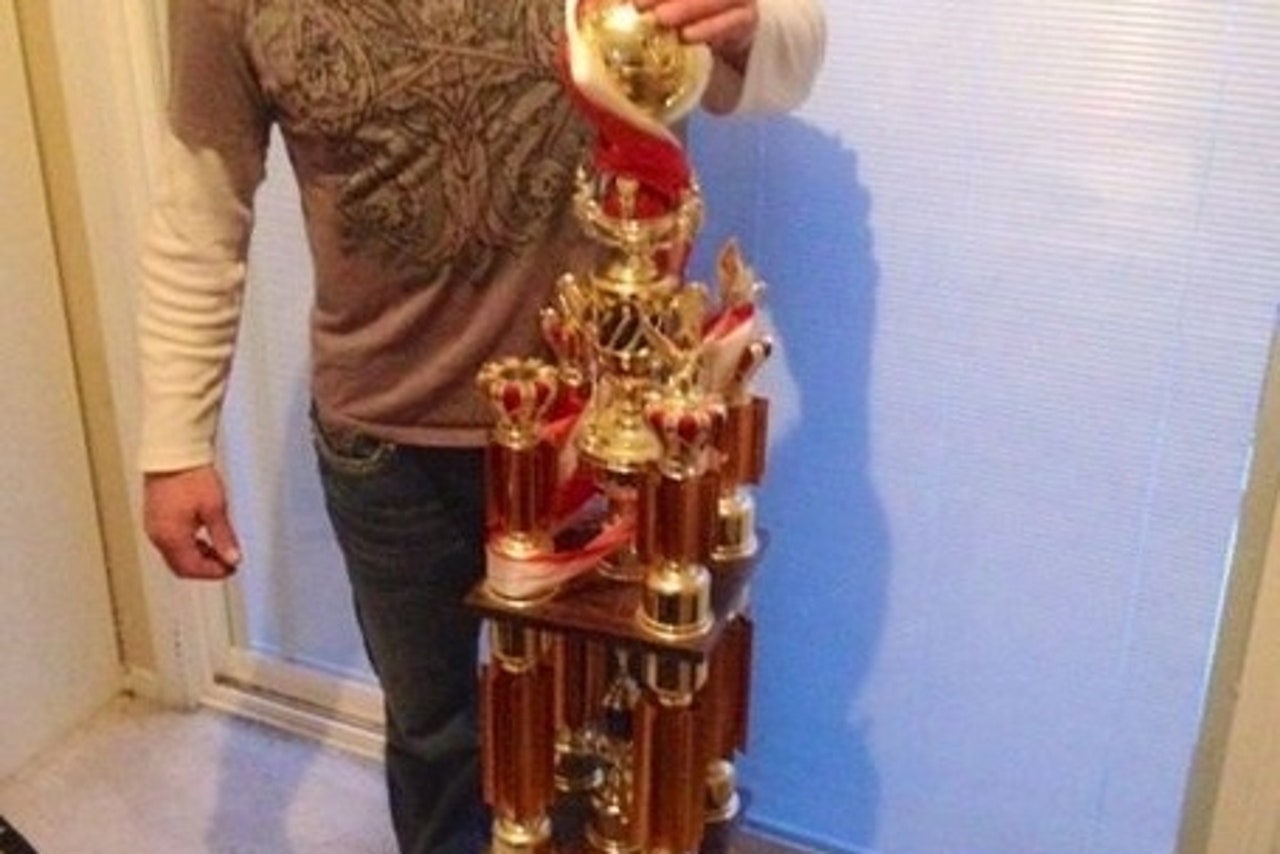 Coleman, whose money struggles were well documented (often by Coleman himself) in the twilight of his career, has seemingly fallen on even harder times as of late, as the Grand Prix trophy is arguably the crowning achievement of his career, so to speak. Following a four fight losing streak that spanned from UFC 14 in 1997 to his PRIDE debut at in PRIDE 5 in 1999, Coleman had been all but written off as "an over the hill, one-dimensional relic of the olden age of MMA" (people were brutally honest back then).
Having just managed to break his losing streak at PRIDE 8 two months earlier, Coleman was entered in the 2000 Open Weight Grand Prix tournament on January 30th . Despite being listed as a massive underdog in a tournament that included the likes of Royce Gracie, Kazushi Sakuraba and Mark Kerr, Coleman was able to capture the title (and the 2 million yen/$200k) by defeating Masaaki Satake in the opening round, then Akira Shoji, Kazuyuki Fujita, and Igor Vovchanchyn on one night in the finals. That Coleman was able to make Vovchanchyn – one of the baddest men to ever walk this earth – tap to strikes was just the icing on the blood cake.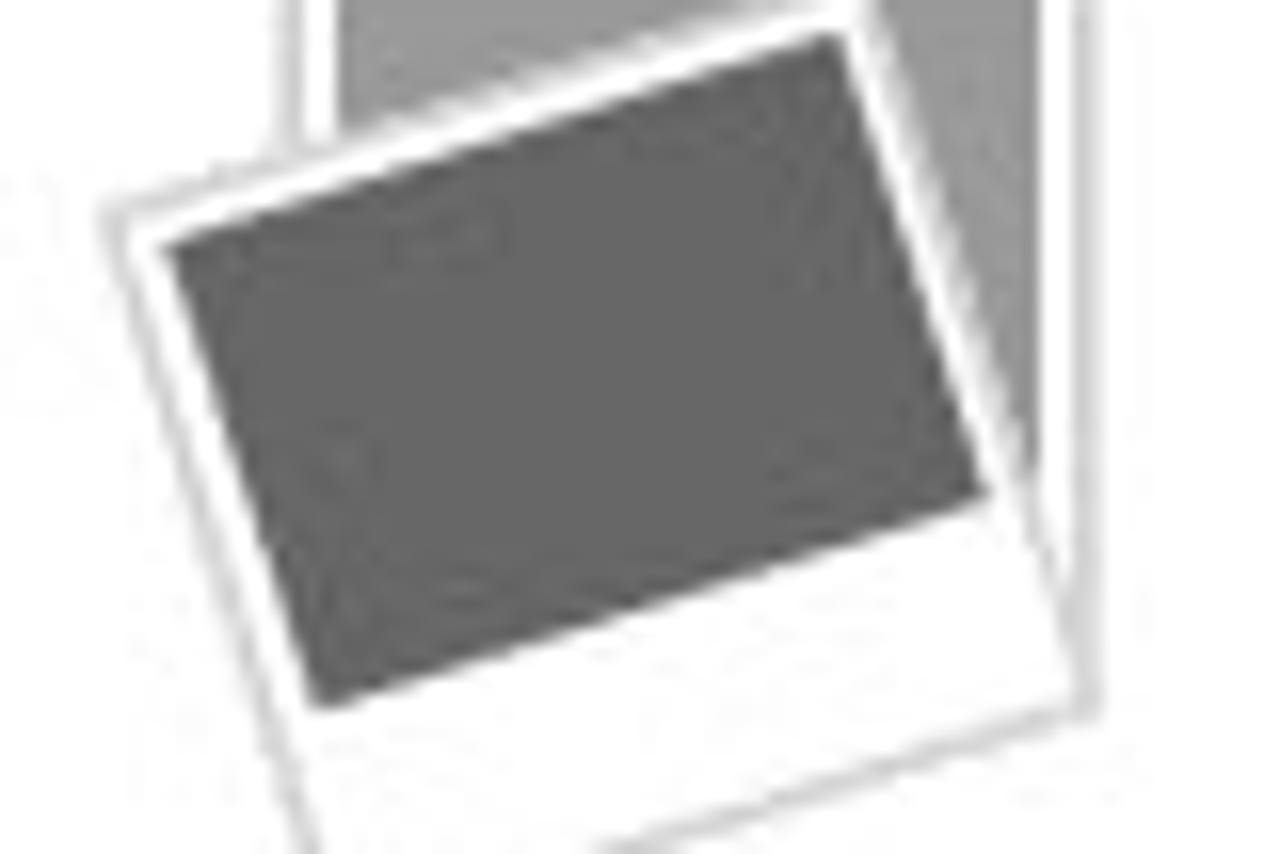 In fact, perhaps the only thing more infamous than Coleman's improbable comeback was the epic wipeout he suffered while celebrating his victory.
But just as memories fade, so has Coleman's bank account, apparently. One can only imagine that he is selling his trophy out of absolute necessity, but who knows? Maybe he's selling it to invest in a second punching bag for Team Hammer House. We are in the process of contacting Coleman to get the story on why he's selling the trophy, but in the meantime, head over to the item's eBay page to make a bid on a truly legendary piece of MMA memorabilia, you know, if you happen to have that kind of money lying around.

---