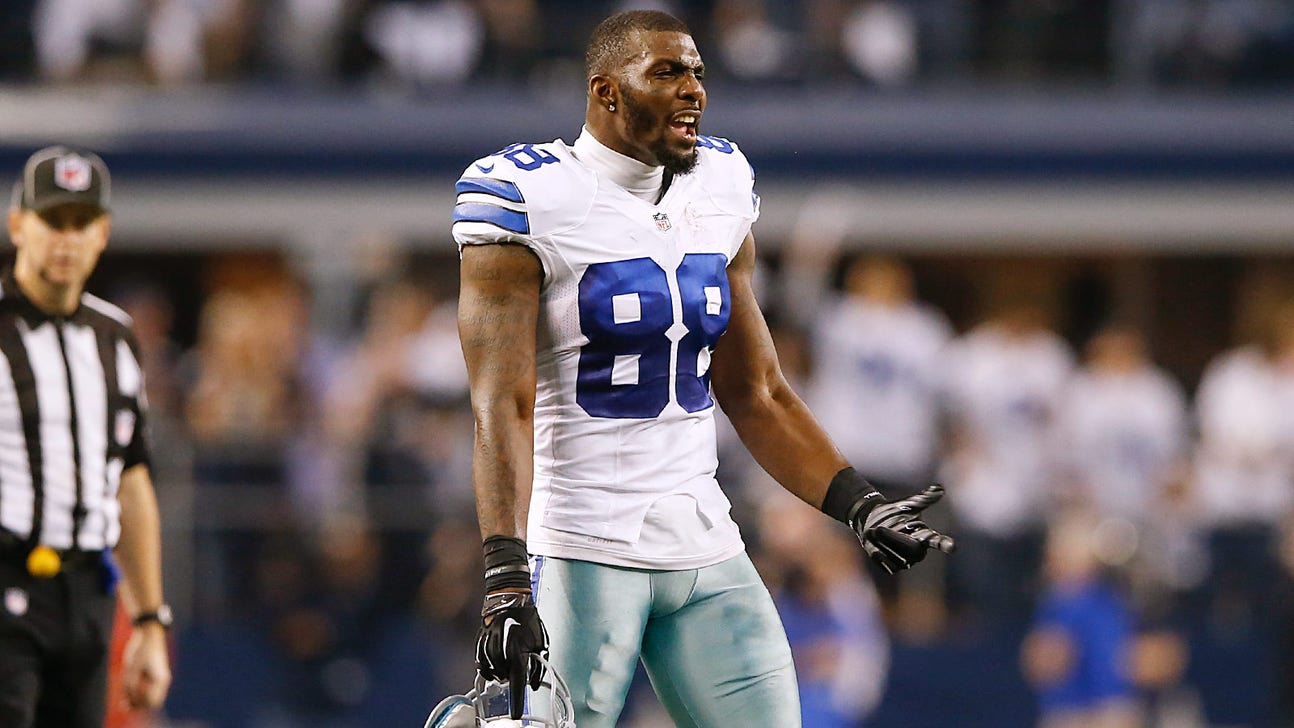 Making sense of Bryant's contract after threats of holdout
Updated
Mar. 4, 2020 2:14 p.m. ET

We've heard plenty from the Cowboys about the status of Dez Bryant's contract negotiations, so it's only logical to hear some kind of answer from the receiver's camp.
That happened in a big way on Friday afternoon, when an ESPN report indicated that Bryant will be willing to sit out of the Cowboys' season opener if he isn't given a long-term contract by the July 15 deadline to sign one.
That report was corroborated Friday evening, when Bryant told NFL.com's Michael Silver that 
To recap: Bryant was placed under the franchise tag back in February, locking him into a one-year contract worth about $12.8 million for 2015. The All-Pro wide out hasn't signed that franchise tender yet, however, which means he isn't technically under the contract. That goes a long way toward explaining why Bryant has missed the Cowboys' offseason conditioning program and OTAs, and it's a clear indicator that he likely won't be at mandatory minicamp next week.
The NFL's Collective Bargaining Agreement stipulates that if the Cowboys haven't signed Bryant to a new deal by July 15, they can't continue negotiations until the end of the 2015 season. That would leave Bryant with two choices: play the season under the tag, or don't play at all.
There's certainly nothing stopping him from declining to play. Again, he's not technically under contract. It'd spare him the risk of injury, and the contract negotiations would begin again after the season.
It certainly seems like a drastic measure, though. The franchise tag would pay Bryant roughly $752,941 per week this season – which is roughly half of his entire base salary for last year.
On top of that, those NFL rules would prevent the Cowboys from negotiating a new deal, so it's not as if a holdout would necessitate a new contract – like it did when Emmitt Smith sat out the first two weeks of the season back in 1993.
If a deal isn't done by July 15, then Bryant can choose to make $12.8 million in 2015 or nothing at all – there isn't a lot of middle ground. 
The choice is certainly up to Bryant, and his camp will be hoping the challenge is enough to prompt the Cowboys into offering him the contract he covets. Last week, team executive vice president Stephen Jones said the Cowboys may make a push to finish a deal before the deadline, but he didn't feel there was any pressure to do so.
Whether that attitude changes after Bryant's response remains to be seen. It's bound to create some conversations at next week's minicamp.
---