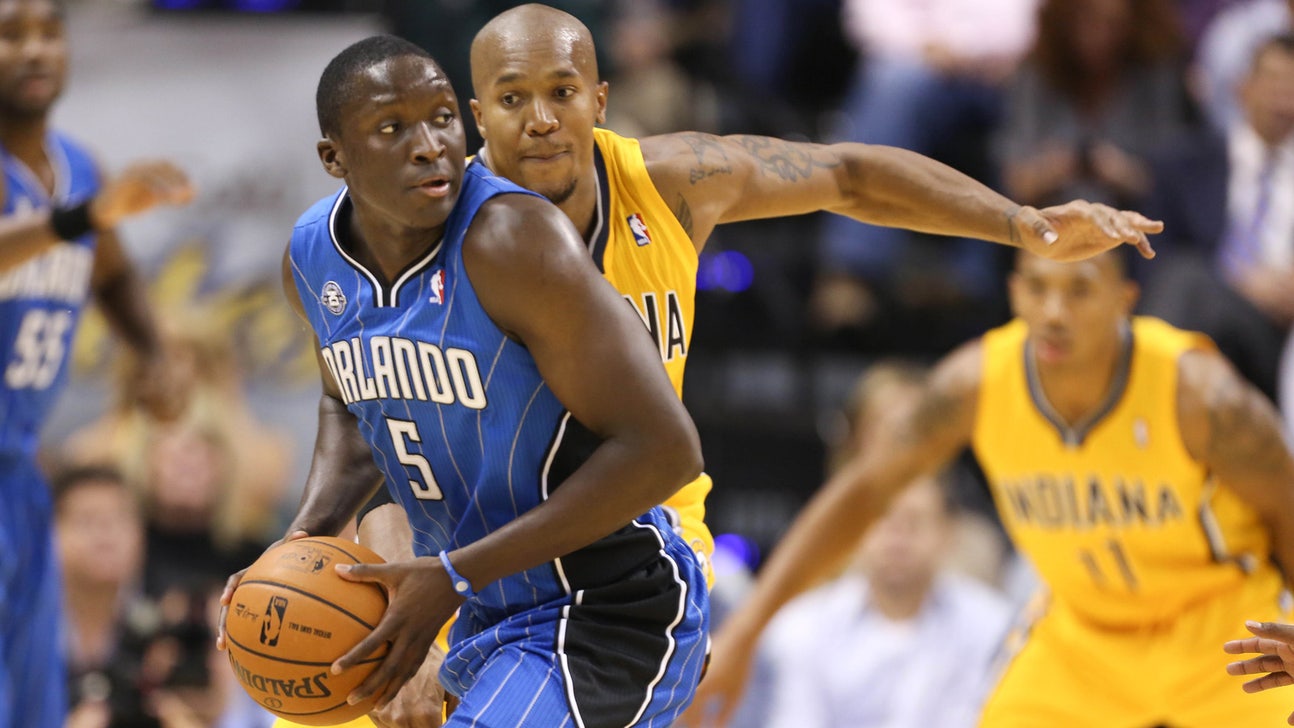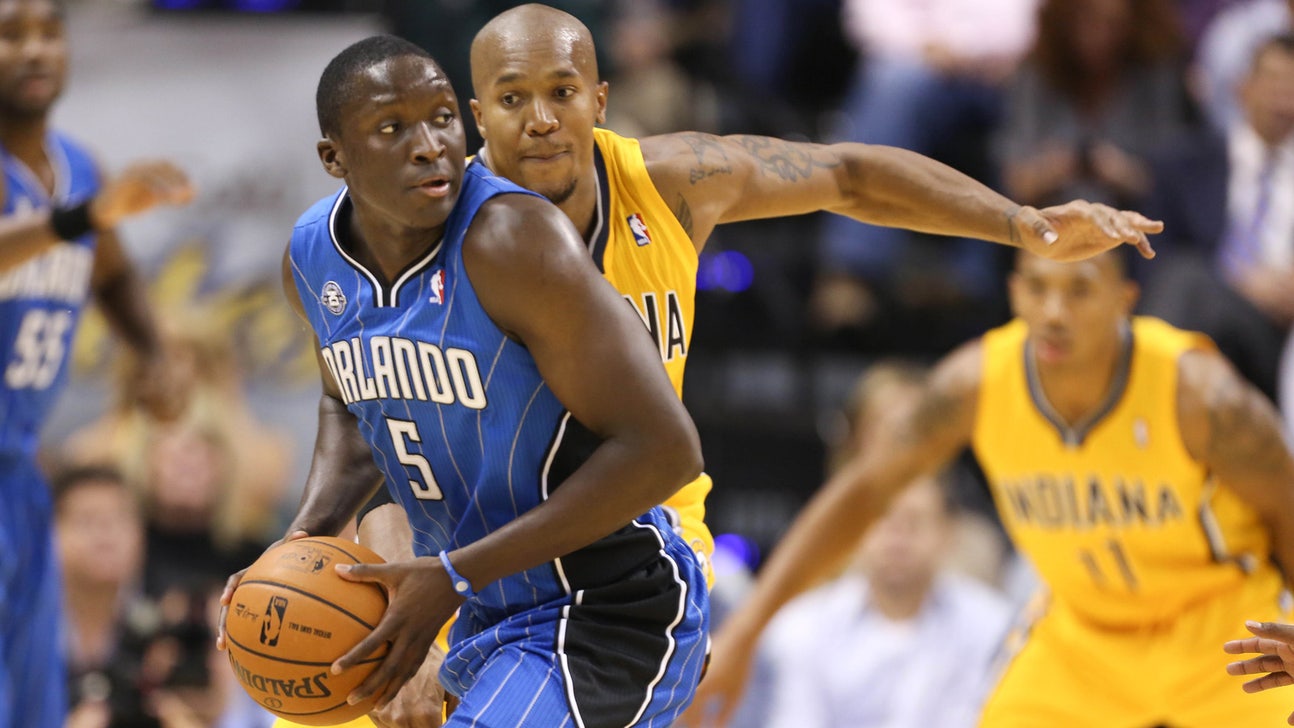 Magic at Pacers game preview
Published
Feb. 2, 2014 6:30 p.m. ET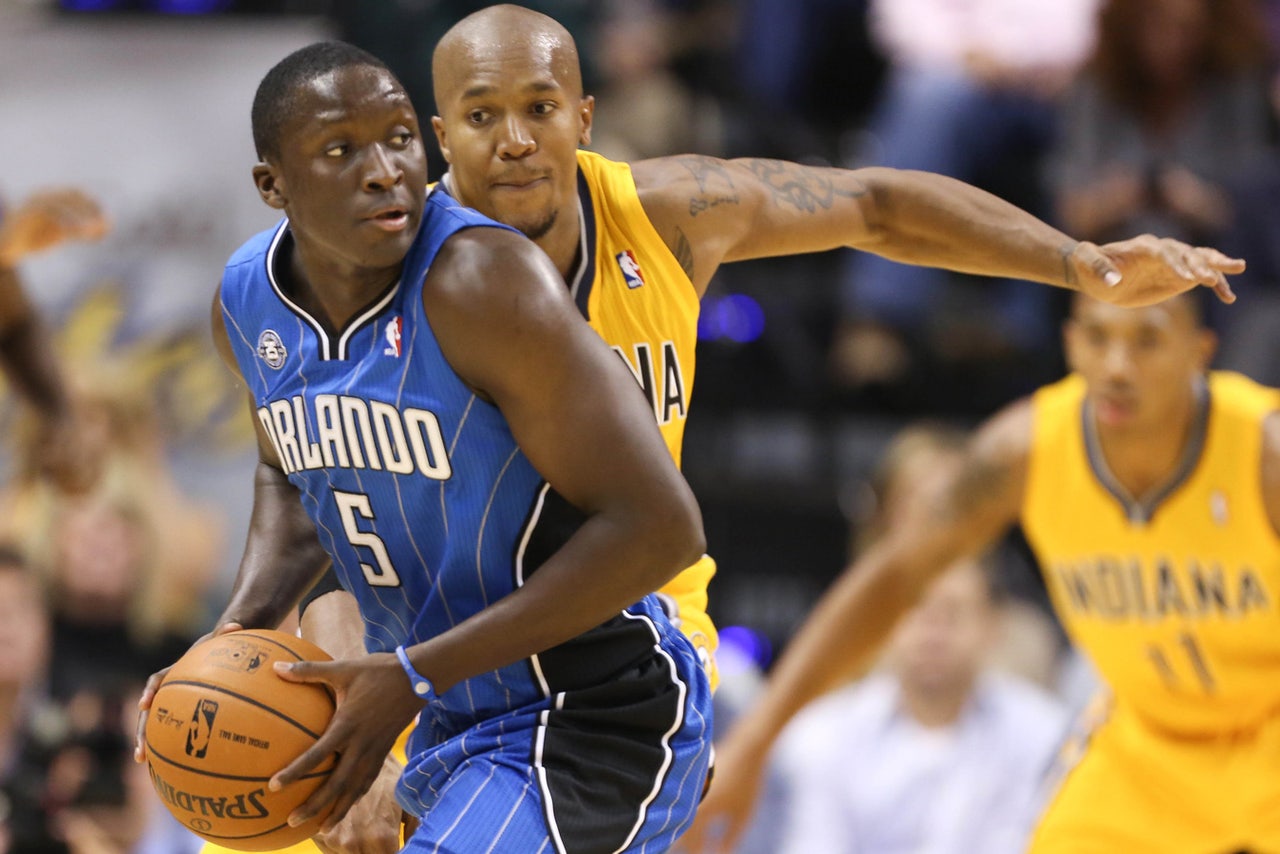 Game time: 7 p.m.
TV: FOX Sports Florida
The Indiana Pacers know they aren't playing too well as they enter another set of back-to-back games.
They are unbeaten in the first games of those sets, however, and will try to hand the Orlando Magic a 12th straight road loss Monday night.
Indiana (36-10) won 97-96 at home over Brooklyn on Saturday after opening this three-game homestand with Thursday's 102-94 loss to Phoenix. Those games came on the heels of a 3-2 trip against Western Conference foes.
"We're playing a little sluggish right now," coach Frank Vogel said. "I think we're still feeling the West Coast trip a little bit and we've got to get back to playing with a high motor off the basketball."
All-Star swingman Paul George may be feeling the effects more than anyone on Indiana. He's averaging 16.0 points - nearly seven below his season mark - and 29.3 percent shooting in his last four games.
"It's a grind mode right now," George admitted. "We just have to grind it out to the end. This season is all about the long haul. We understand what the prize is at the end."
The Pacers may not have to work too hard Monday as they try to improve to 13-0 in the first half of back-to-back games before Tuesday's contest at Atlanta.
Orlando (13-36) looks to avoid its longest road skid since dropping its final 12 such games last season. The Magic are without Jameer Nelson, who is not on this trip because of a sore left knee.
Owner of the second-worst record in the NBA, Orlando fought gamely without him in a 96-89 loss at Boston on Sunday. The Magic trailed by as many as 12 and pulled within one in the fourth quarter in its 16th loss in 19 games.
"I think we did a good job just battling, fighting throughout the whole game," forward Maurice Harkless said. "The Celtics, they played well as well. We've just got to continue to bring the effort every night and build on them."
Arron Afflalo scored 18 points to lead five Orlando starters in double figures. Nikola Vucevic had 14 points and 11 boards in his third game back after missing 12 with a concussion.
Indiana opened the season with a 97-87 home win over Orlando on Oct. 29. George scored 24 and Lance Stephenson added 19 for the Pacers, who set a franchise home record with 18 blocks - seven by Roy Hibbert.
It was a sloppy effort in which Indiana finished with 17 assists and 20 turnovers. Saturday's performance was similar with 17 assists and a season-high 24 turnovers - five apiece by Hibbert and Luis Scola.
"When we're not spacing and cutting and screening appropriately off the basketball, the guy with the basketball seems to pound it a little bit more," Vogel said. "So the ball movement isn't as good as it needs to be."
Indiana leads the NBA in points allowed per game at 90.6 and field-goal percentage defense at 41.3.
Orlando is last in the league in road scoring (92.2) and shooting (42.1).
Former Indiana Hoosiers star Victor Oladipo has started 14 of his last 15 games for the Magic. He received a nice ovation when he made his NBA debut off the bench at Indiana in October.
---