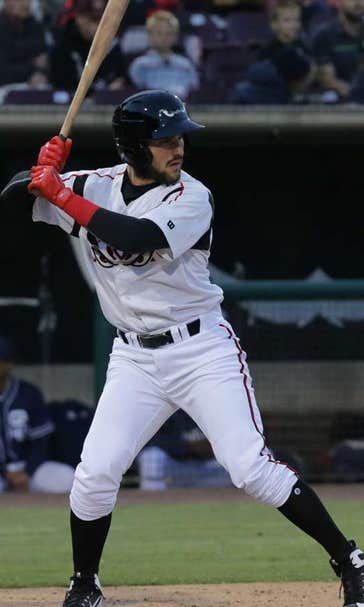 MadFriars' Feature: Catcher Luis Torrens looking to get back to the bigs
September 25, 2018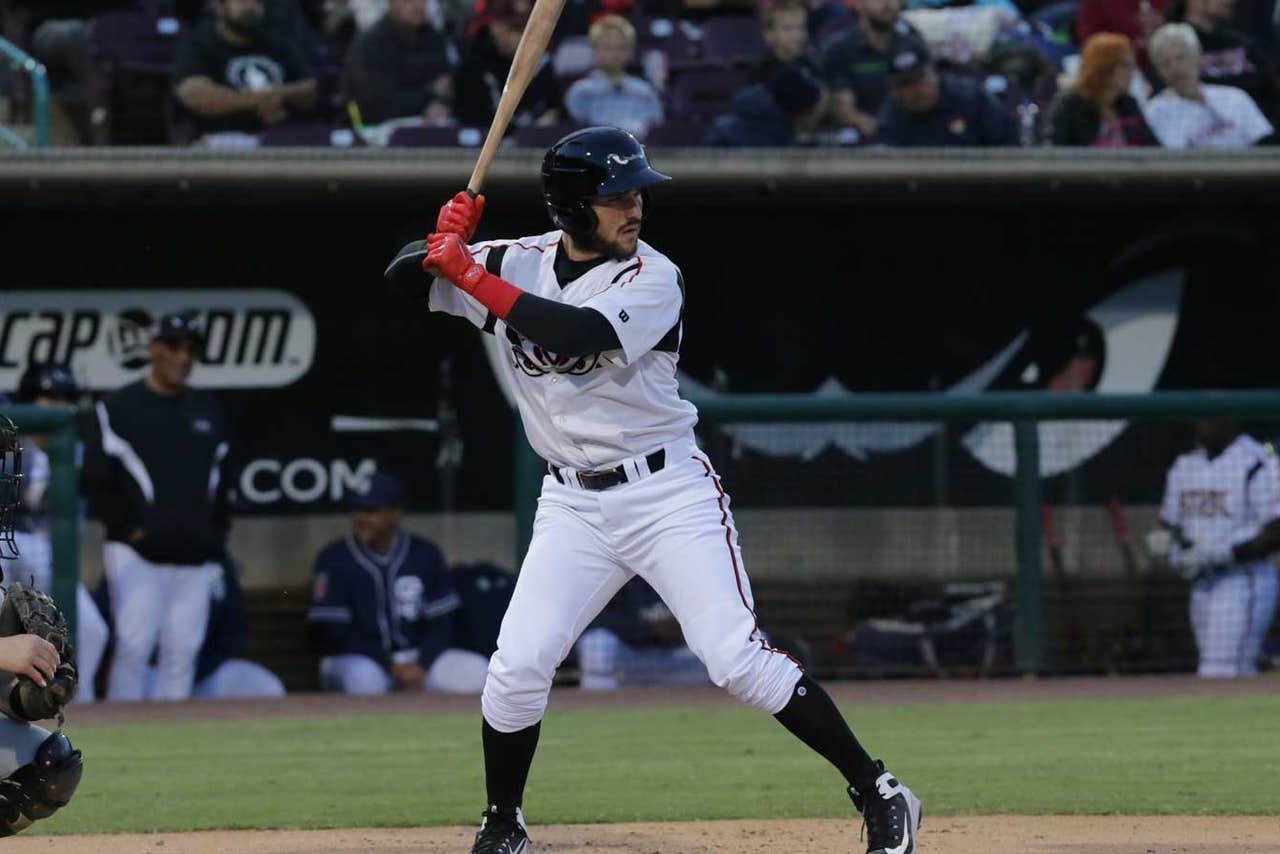 LAKE ELSINORE, Calif. – In July, 2016, Luis Torrens was riding around on a bus as a member of the Charleston River Dogs, the Low-A affiliate of the New York Yankees. A year later, thanks to the Rule 5 draft, he was boarding private charters and staying in five-star hotels as a member of the San Diego Padres.

"I was excited, and it was unexpected," said Torrens of his year in the big leagues. "It was nice to go somewhere where they wanted me."




But being wanted came at a cost. To avoid having to send the talented but raw catcher back to the Yankees, the Padres had to carry him on the major league roster - four full levels above his previous high point – all year. While waiting out his mandated service time, the now-22-year-old catcher came to bat only 135 times and lost repetitions behind the plate to Austin Hedges and Hector Sanchez.

Once he made it through the year, the Padres sent Torrens all the way back to overnight bus rides and doubling up in La Quinta Inns as a member of the High-A Lake Elsinore Storm for 2018.

The question Torrens and the organization must answer now is whether the long-term payoff will be worth the lost year and sunk roster spot in 2017.

"Right now, the most important thing for Luis is just getting him everyday reps, and we thought this level was the best place to accomplish it," said the Padres Director of Player Development Sam Geaney] before the season.




"Being in the big leagues gave him a unique experience in learning how to prepare for a game on an elite level even though he was not playing much. We are anxious to see how that translates now that he will be back playing against players in his age range."

An Atypical Path to the Majors

Torrens signed out of his native Venezuela by the Yankees in 2012 for $1.3 million. At six-feet 190 pounds, he has a classic catcher's build along with the requisite plus arm that made him a top-flight international prospect. His first two professional seasons showed promise, but a torn shoulder labrum cost him all of 2015. He returned in 2016 to hit 230/.348/.317 with two homers in 40 games for the River Dogs in 2016.

The performance showed enough upside that the Padres chose to keep him, along with fellow Rule 5 picks pitcher Miguel Diaz and infielder Allen Cordoba, on the big league roster for the entire 2017 season. Only the 2003 Detroit Tigers, which finished with the second-worst record in MLB history, had ever carried that many Rule 5 selections through a campaign.

The on-field results were predictable. The trio combined to produce -2.5 to -2.7 WAR, depending on which calculation you prefer. But, in a lost season, that wasn't the point.

"As a catcher, it was learning how to prepare and how to help my pitchers," Torrens said of his year in the big leagues. "I learned how to read a scouting report and make it something for me to use.

"Austin Hedges helped me out quite a bit, especially with my defense and the mental side of the game."

Back in the Minors

In the first year back on a more normal path, Torrens caught a career-high 85 games and appeared in 122 overall including time at designated hitter and three games at first base. His 515 plate appearances topped his combined total from 2014-2017.




With that increased exposure, he posted a slash line of .280/.320/.406 – a bit below the league average of .259/.329/.408 in the offense-friendly Cal League. While his 36 doubles placed third overall in the California League, his isolated power rate put him just between Nate Easley and 18-year-old Eguy Rosario among Storm regulars.  He did keep his strikeout rate at 15 percent and posted a team-low swinging strike rate, showing there is room for growth.

Defensively, he threw out 34 percent of opposing baserunners while catching more games than anyone in the league.

"He has had more at-bats than at any time in his career, and that was the goal," said Storm manager Edwin Rodriguez. "We thought the offense would come, but he is showing that he can catch every day."

The role as big league understudy last year helped Torrens as he worked with a Storm rotation that included Chris Paddack, Adrian Morejon, and Michel Baez, three of the better arms in the system.

"In the big leagues the command is much better, especially with the secondary pitches," said Torrens. "There when pitchers make a mistake they pay for it with the hitter."

"Torrens is a physically gifted player," said Padres minor league instructor Ryley Westman. "Freddy Flores [the Fielding coach for the Storm] has worked his butt off with him this year. I think we've had some points where he's caught some good ballgames, and I think we've had some ballgames that he's struggled a little out there.

"He's a guy that we've acknowledged that he needs to do a better job of not taking some at-bats onto defense with him. You hear that all the time, but it's a real thing.

"He's a very talented kid. When he's locked in, and that boy wants to play some ball, and things are going right, you love having him back there. He can do some special things. He's a weapon throwing at runners. He can receive, he can block, he's physical. And at times, when you become disengaged, the ball can get the best of you. It's important for him to acknowledge that when he's on his game, he's one of our best."

"Last year I didn't get to play much, so yes, I am a little tired, said, Torrens, a few games before the Storm season ended. "But it was also my goal this year to play enough to get tired."

John Conniff is the Publisher of MadFriars.com, and you can follow him @madfriars.com.
---
---