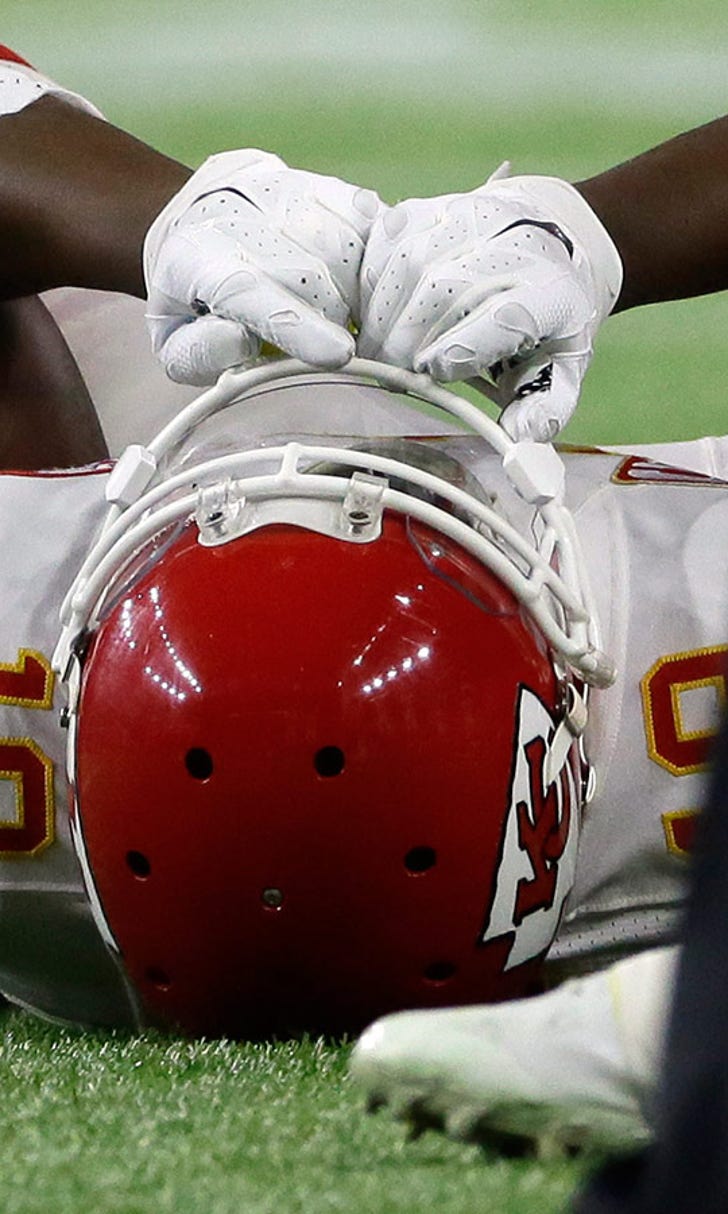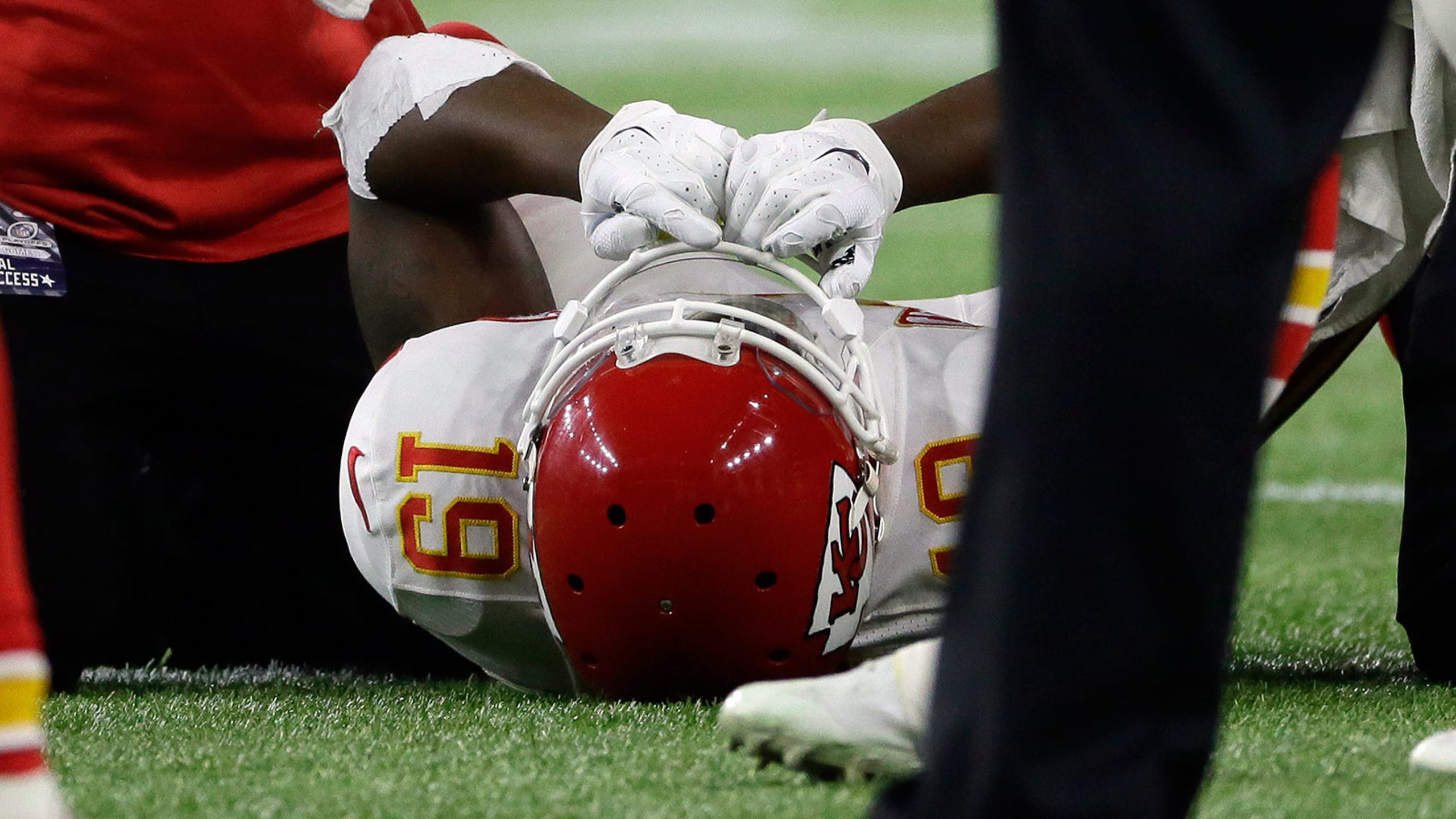 Maclin (ankle) remains in limbo as Chiefs prepare for Patriots
BY foxsports • January 10, 2016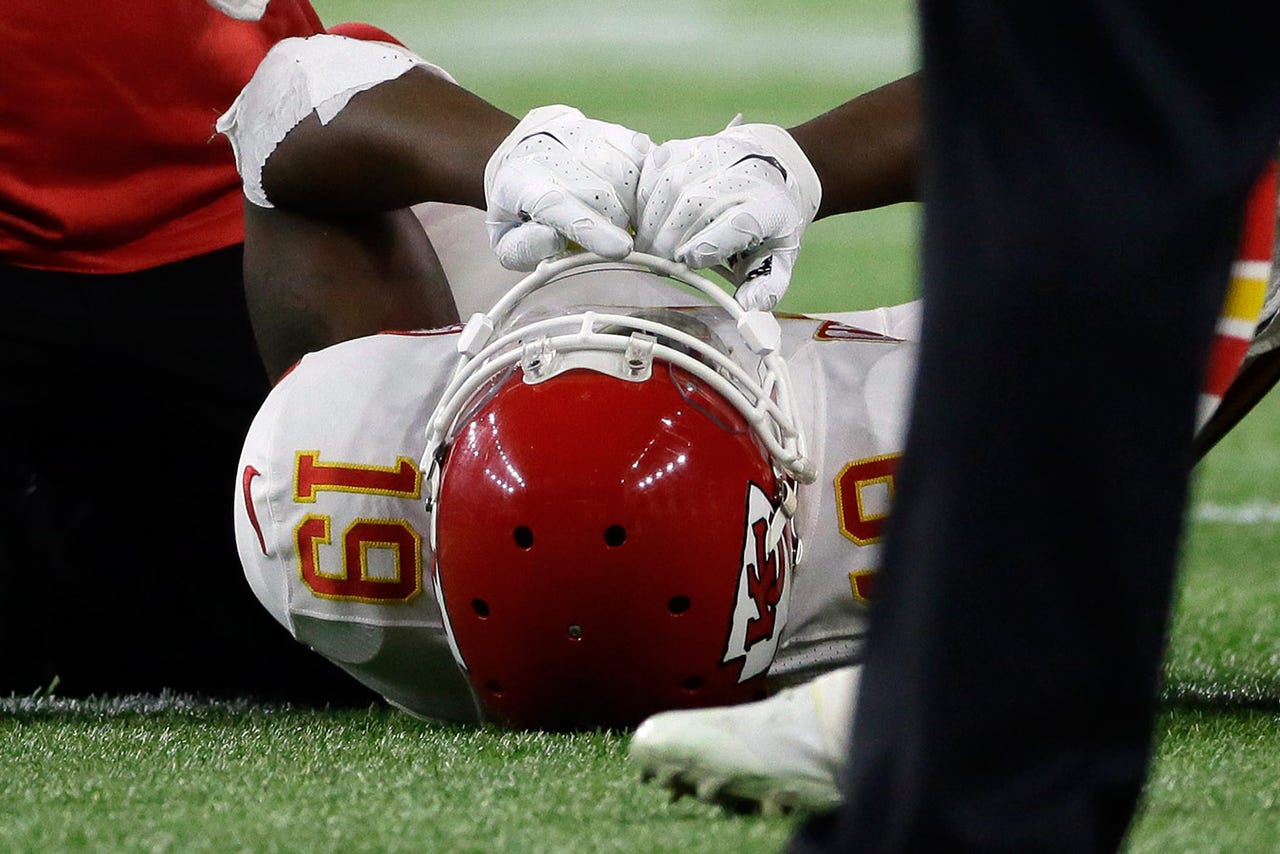 KANSAS CITY, Mo. -- The Kansas City Chiefs cobbled together an 11-game win streak that included their first playoff triumph in 22 years by using backups, third-stringers and a whole lot of scotch tape.
To keep it going, they may have to be resourceful again.
Wide receiver Jeremy Maclin had an MRI on Sunday that showed his right ACL was intact, but revealed a sprained ankle sustained in the Chiefs' 30-0 romp in Houston.
While the severity of the ankle injury was unknown, it is unlikely Maclin will be available for Sunday's divisional game in New England.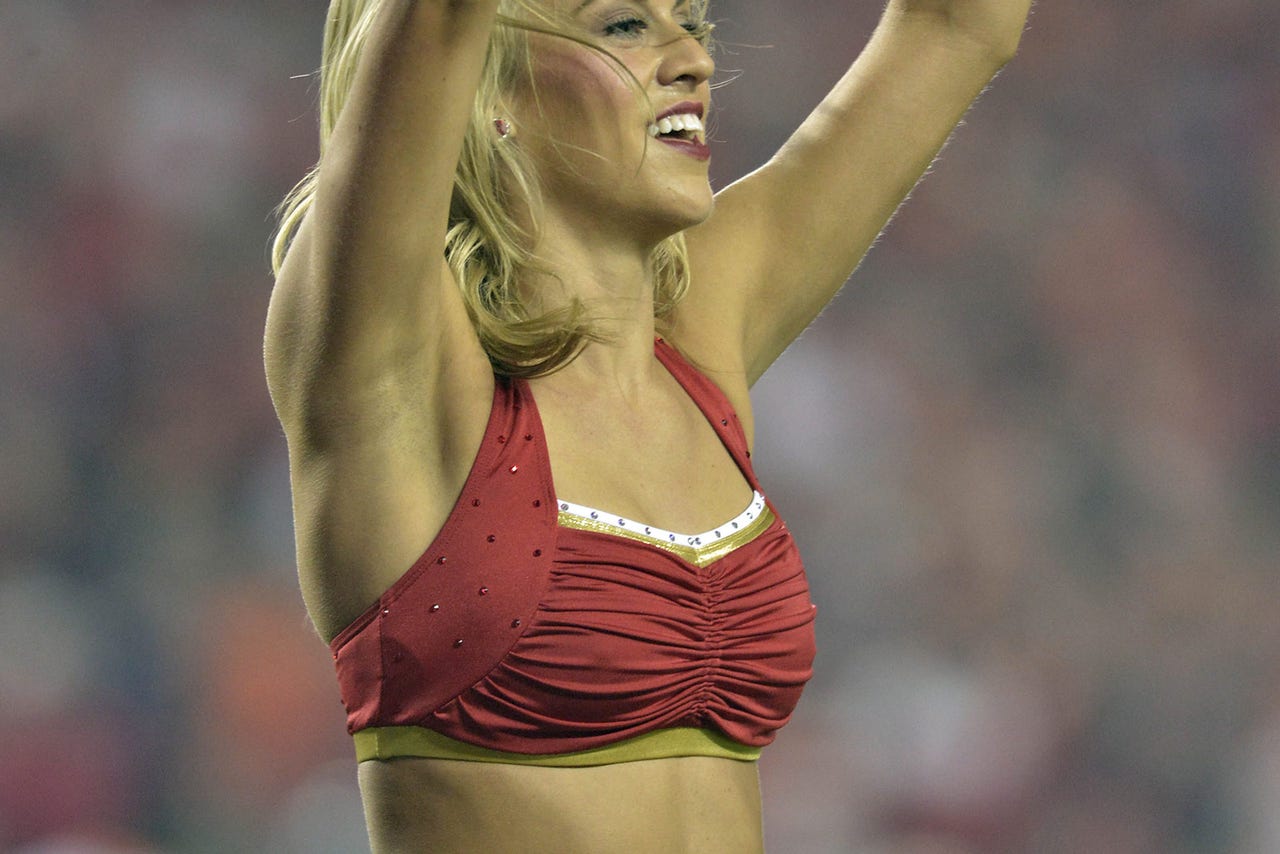 Lookin' good! Flip through our photo album of NFL cheerleaders.
"I hate to jump conclusions, or jump ahead. Let me just gather the information," Chiefs coach Andy Reid said. "Right now I'm telling you most of his pain is in his ankle, more than his knee."
The Chiefs initially feared that Maclin had hurt his knee ligament, which he's twice had surgically repaired. That it was an ankle injury provides some hope he'll play again in the playoffs.
Maclin missed a game against Pittsburgh earlier this season with a concussion, and rookie Chris Conley had six receptions in his place in the game that started the Chiefs' 11-game win streak. Conley also replaced him for the remainder of the Houston game, and caught a touchdown pass on a play that was designed with Maclin in mind.
"I was proud of him for stepping in," said Reid, who believes Conley is better equipped to take over the job now than he was in Week 7. "I think we're OK there."
Perhaps they are OK. But without Maclin, they would lose by far their top downfield threat.
The veteran had 87 receptions for 1,088 yards and eight touchdowns this season, while Conley managed just 17 catches for 119 yards and a touchdown.
Maclin's absence would also deprive Alex Smith of his biggest safety blanket. Whenever things go awry, the Chiefs' quarterback has a tendency to look in Maclin's direction.
"It's not just down to his physical talents. He rubs off on everybody," Smith said, "the competitor he is, what he brings on game day, that energy. Everybody kind of feeds off that. We'll find out what it is, but certainly playing without him is tough. He brings a lot."
Yet playing without key players has become one of the hallmarks of this team.
They lost electrifying running back Jamaal Charles to a season-ending knee injury in Week 5, and journeymen Charcandrick West and Spencer Ware filled in admirably.
When pass rushers Justin Houston and Tamba Hali went down, Dee Ford and Frank Zombo kept things together in their absence. Ditto for injuries to nickel back Philip Gaines and a litany of offensive linemen who have gone done.
Among them have been center Mitch Morse, who missed Saturday's game with a concussion, and right guard Laurent Duvernay-Tardif, who sustained a concussion during the game.
"You hope you have depth there. That's why I keep coming back to the job (general manager) John Dorsey has done," Reid said. "There are going to be injuries, and so guys have got to step up."
Reid pointed to Conley's touchdown reception as a perfect example. The play itself was new, and only Maclin had practiced it.
But when he got hurt, Reid called the play for Conley anyway, and Smith hit the rookie wide receiver with a strike between a couple of defenders.
"He stepped in and did a nice job basically from watching," Reid said.
That may be the only silver lining to Maclin's injury. If he's unable to play in New England, at least Conley will have an entire week of practice time to prepare.
"We all kind of have to pick it up," Smith said. "With a guy like that, when he's not playing, when he's missing, we've all got to pick up the slack. I don't think it's any one person."
---
---