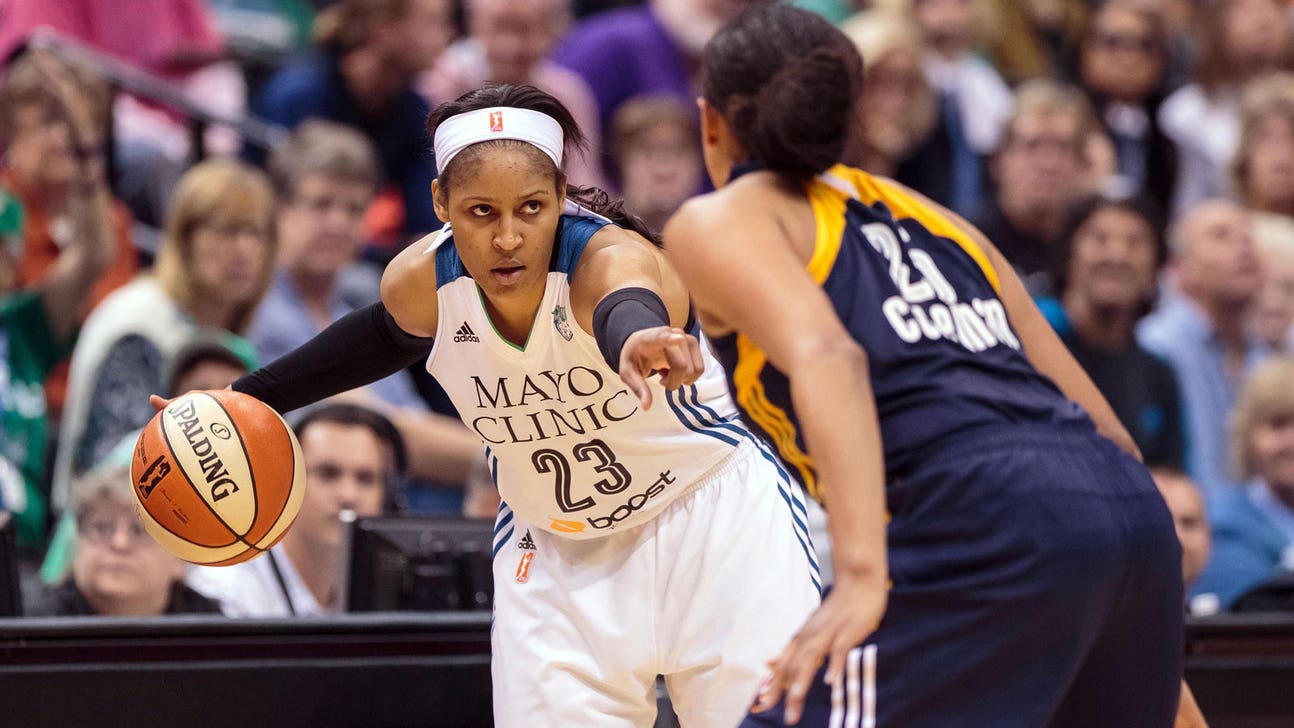 Lynx, Fever ready for WNBA Finals-deciding Game 5
Published
Oct. 13, 2015 6:00 p.m. ET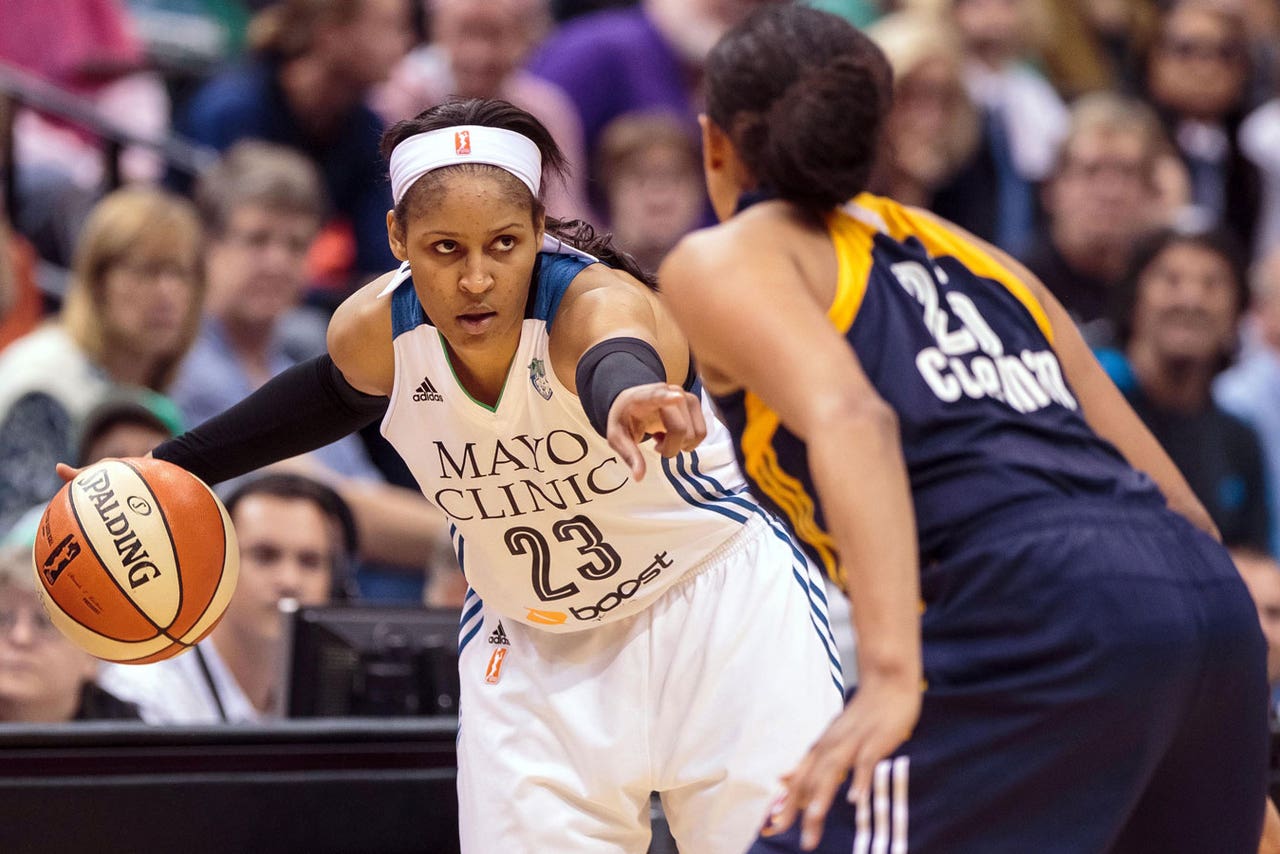 MINNEAPOLIS -- Before the Indiana Fever embarked on their 11th consecutive trip to the WNBA playoffs, veteran star Tamika Catchings handed out a journal to every one of her teammates.
The message was simple: For as routine as these trips have come for the Fever, it was so important to soak up the opportunities because you never know when they will present themselves again. The journals were for the players to document their journey.
The 36-year-old Catchings announced long ago that she only has one more season left in her brilliant career, so that sense of urgency for her has never been greater as the Fever enter the deciding Game 5 of the WNBA Finals against the Minnesota Lynx on Wednesday night.
"You never know," Catchings said Tuesday, two days after the Fever sent the series back to Minnesota with a win in Game 4. "I said that I'm going to come back next year and would love the opportunity to play. But we still have a long time before next year comes. So you never know what will happen in the offseason. So you really do take advantage of every single opportunity."
Lindsey Whalen can relate. The Lynx point guard doesn't appear to be ready to say when her own accomplished career will come to an end, but the 33-year-old star has been slowed by leg injuries this season and has seen coach Cheryl Reeve give the younger, quicker guards Anna Cruz and Renee Montgomery more and more playing time, especially late in games.
"I think you start to appreciate it more," Whalen said. "You know what it is as an athlete. Whatever opportunity you have this season, you want it that much more because you don't know. We all want to play as long as we can. But myself, as well as Catchings, we realize we're a part of a special group and have to take advantage of the opportunity."
It's the first time the WNBA Finals have gone to a deciding Game 5 since 2009, when Catchings and the Fever lost to the Phoenix Mercury.
This series has been tense from the start, with both teams playing physical defense, both coaches trading heated remarks toward the officials and stars on both sides coming up huge in big moments, including Maya Moore's buzzer beater at the end of Game 3 that helped the Lynx beat the Fever.
Whalen and Catchings have playoff history dating back a decade now. It started when Whalen played with the Connecticut Sun earlier in her career. The Sun beat the Fever 2-0 in the 2005 Eastern Conference finals and lost 2-1 in the 2007 Eastern Conference semifinals.
Catchings also led the Fever to a win over Whalen's Lynx in the 2012 WNBA Finals, a victory that dethroned the defending champions and gave Indiana its first championship.
"It's been fun, but the (most fun) thing for me has been playing with her," Catchings said, referring to their time together with Team USA. "She's just such a great person. That's something you learn when you go up against people you learn to love on the court. It's tough when you're competing against them, but it's kind of fun because you have that little bit of rivalry."
As a former University of Minnesota star who helped put the program on the map with a Final Four run and a fiery personality who helped deliver two WNBA titles to Minnesota, Whalen is one of the most popular athletes in the Twin Cities. But Reeve has routinely gone to Cruz and Montgomery in the backcourt down the stretch in this series against Indiana star guard Briann January.
Whalen came alive in Game 4, scoring 16 points on 7-for-10 shooting in the defeat. On a team with fellow veterans Seimone Augustus and Rebekkah Brunson that, along with Moore, form a core that has been to the finals four times in the last five years, there is a sense hanging over the Lynx that they have reached the apex.
"Nothing is guaranteed. We've kind of made the climb," Reeve said. "We know we're not still on the rise. We know we're on the top. We've gone through all this together. I think there's a heightened awareness that we have a really nice opportunity in front of us and we have to play great."
Catchings passed the torch to the younger January in Indiana a while ago. She also handed out journals to the team during their 2012 championship run and is hoping for a similar ending for this book.
"I'm still reading that journal from 2012," Catchings said with a smile, "and kind of reliving that moment."
---