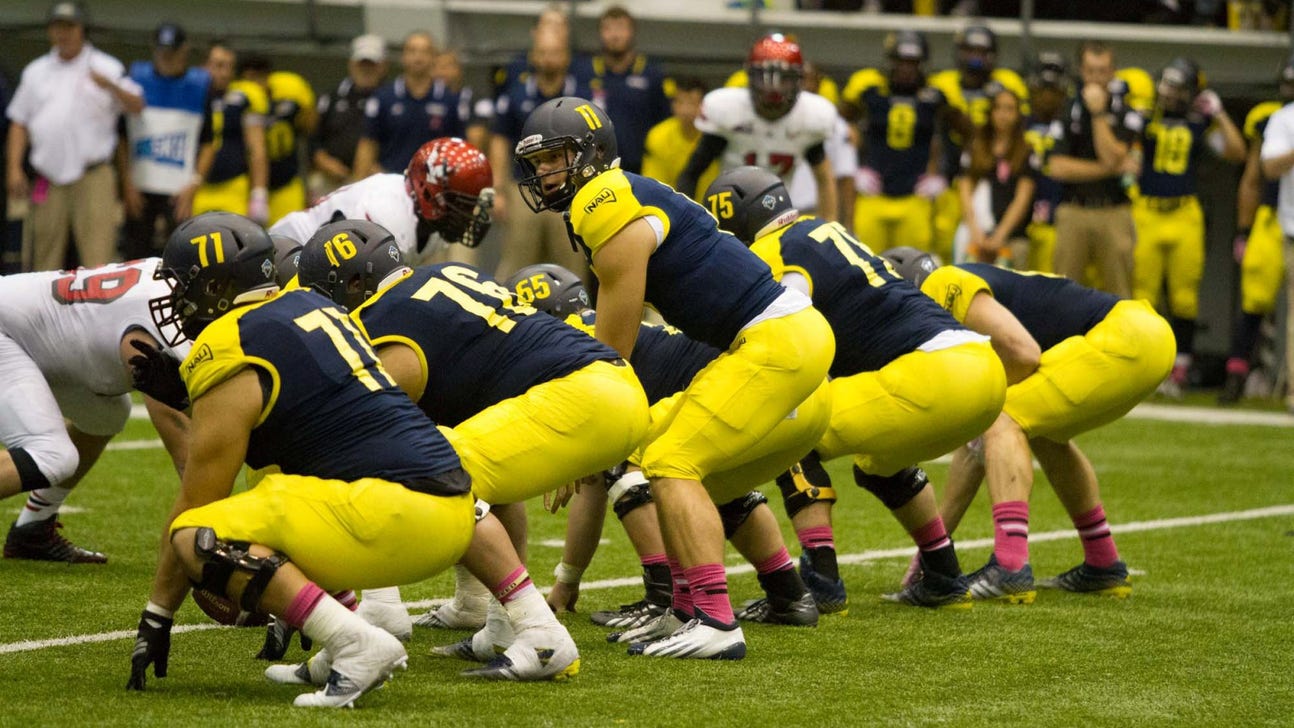 Lumberjacks topple No. 2 Eastern Washington on late TD
Published
Oct. 25, 2014 9:08 p.m. ET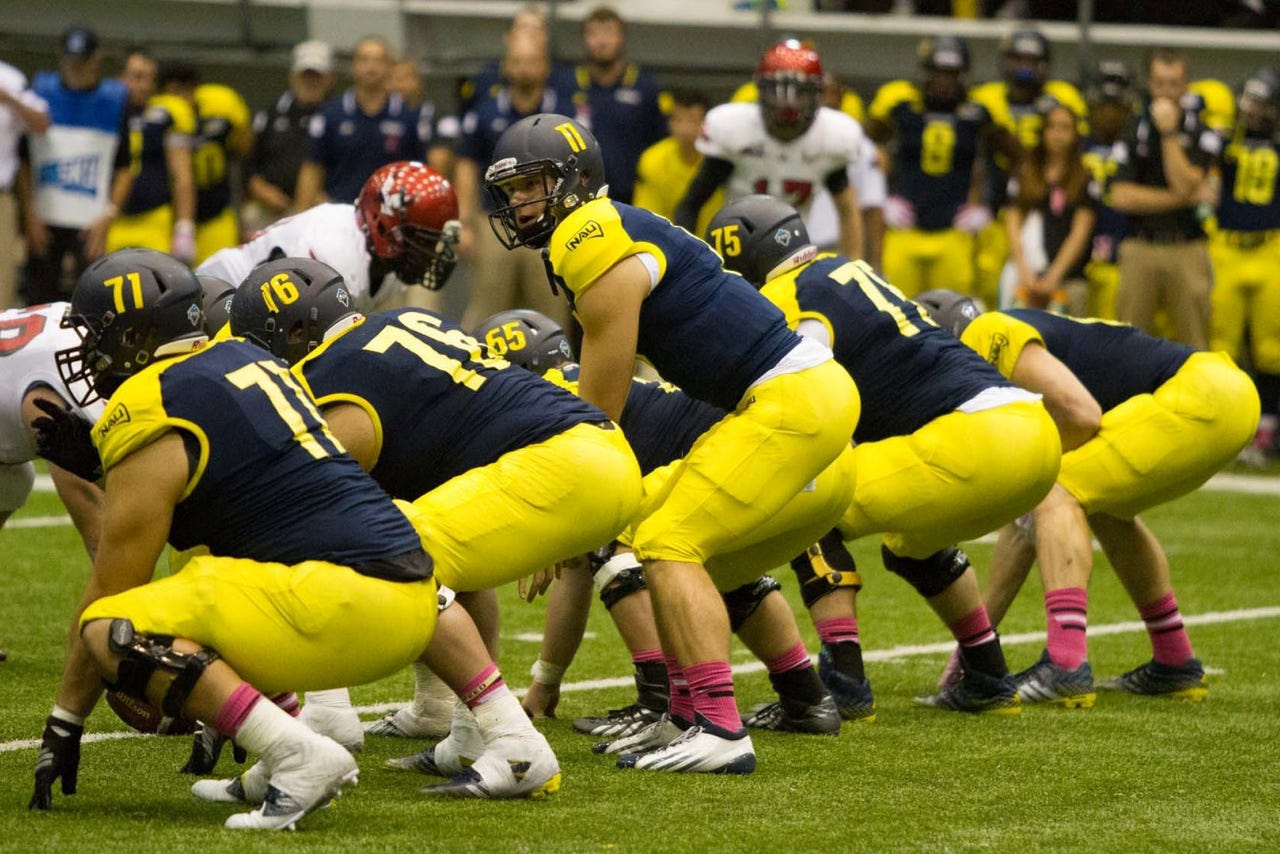 FLAGSTAFF, Ariz. -- Backup quarterback Jordan Perry hit Dan Galindo with a 20-yard strike with 12 seconds left and Northern Arizona beat Eastern Washington 28-27 on Saturday, ending the Eagles' 14-game Big Sky Conference winning streak.
The Lumberjacks (5-3, 3-1) went 77 yards in three plays to shock the Eagles (7-2, 4-1), who went for a fourth-and-4 at the NAU 23 with 51 seconds left. After Perry scrambled for 3 yards he found Alex Holmes behind the defense for 54 yards before Perry connected with Galindo for the game winner.
"I'm in shock right now. I couldn't even hear the crowd on my final drive," Perry, listed as a WR/QB, said. "My head is spinning right now. I've never had a drive like that in my life. ... It was a slight change. I had to change my mentality quite a bit. But I've played quarterback my whole life. It was coming back to my natural position.
"Dan Galindo was my number one read (on the final play). He's got great speed. I laid it out there and he ran underneath it. We have a next-man-up philosophy here. Alex (Holmes) caught the huge play before and he was winded. On one of the final plays of the game, we throw in a true freshman and he made it happen."
Perry stepped in for injured Chase Cartwright, who threw for 255 yards. Perry was 4 for 6 and Galindo, a freshman, scored his first touchdown. Perry was the Lumberjacks third-string quarterback to start the season.
"Moments like this are rare in life," NAU coach Jerome Souers said. "To see Jordan Perry, who hasn't played quarterback in about four years, give us a chance was great. He put a few balls into play and the receivers made some great catches. I can't say enough about Alex (Holmes) and the offensive line has been battling through a lot, and the defensive stand that gave us the opportunity.
"We have a lot of respect for the Eastern Washington football program. That was a huge win for us. We're going to enjoy this moment."
In Perry's first drive as quarterback, Ryan Hawkins connected on a 42-yard field goal to cut the Eagles' lead to 24-22.
Three minutes later, Eastern Washington recorded a 29-yard field goal to extend its lead to 27-22 with 5:42 left. On the Eagles' next possession, instead of going for a field goal they went for it on 4th-and-4 on the NAU 23-yard line but did not convert.
Eastern Washington had won four straight at NAU. Eagles running back Quincy Forte had a career-high 219 yards in his first game after missing four because of a shoulder injury.
NAU had 496 yards and held EWU to 3 of 13 on third down.
---