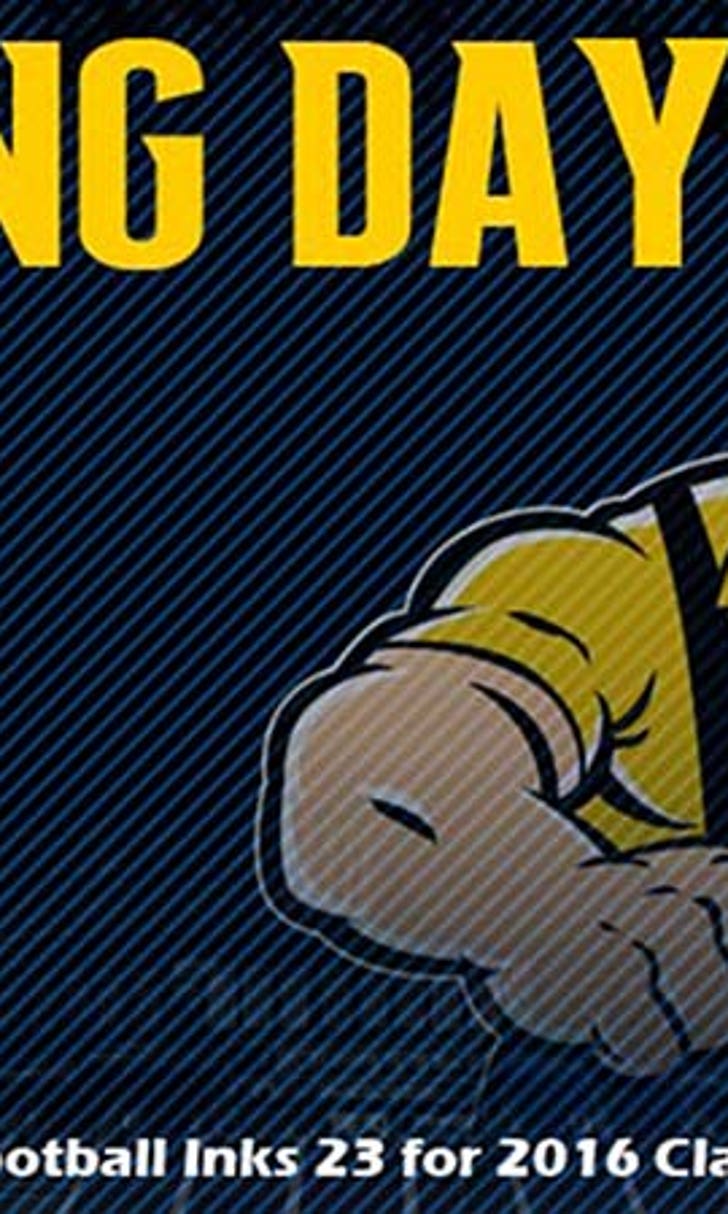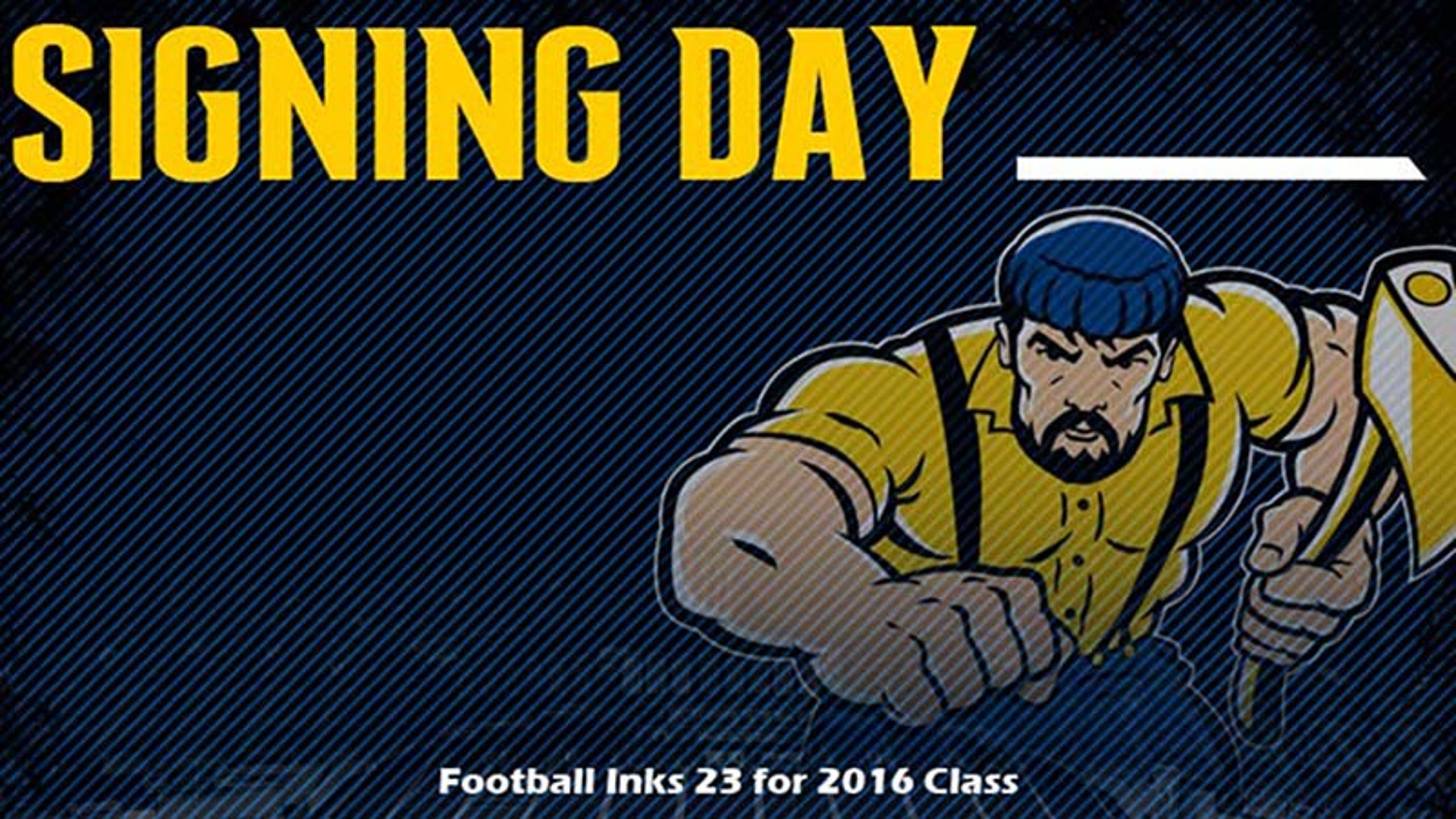 Lumberjacks get 12 in-state signees as part of 2016 class
BY foxsports • February 3, 2016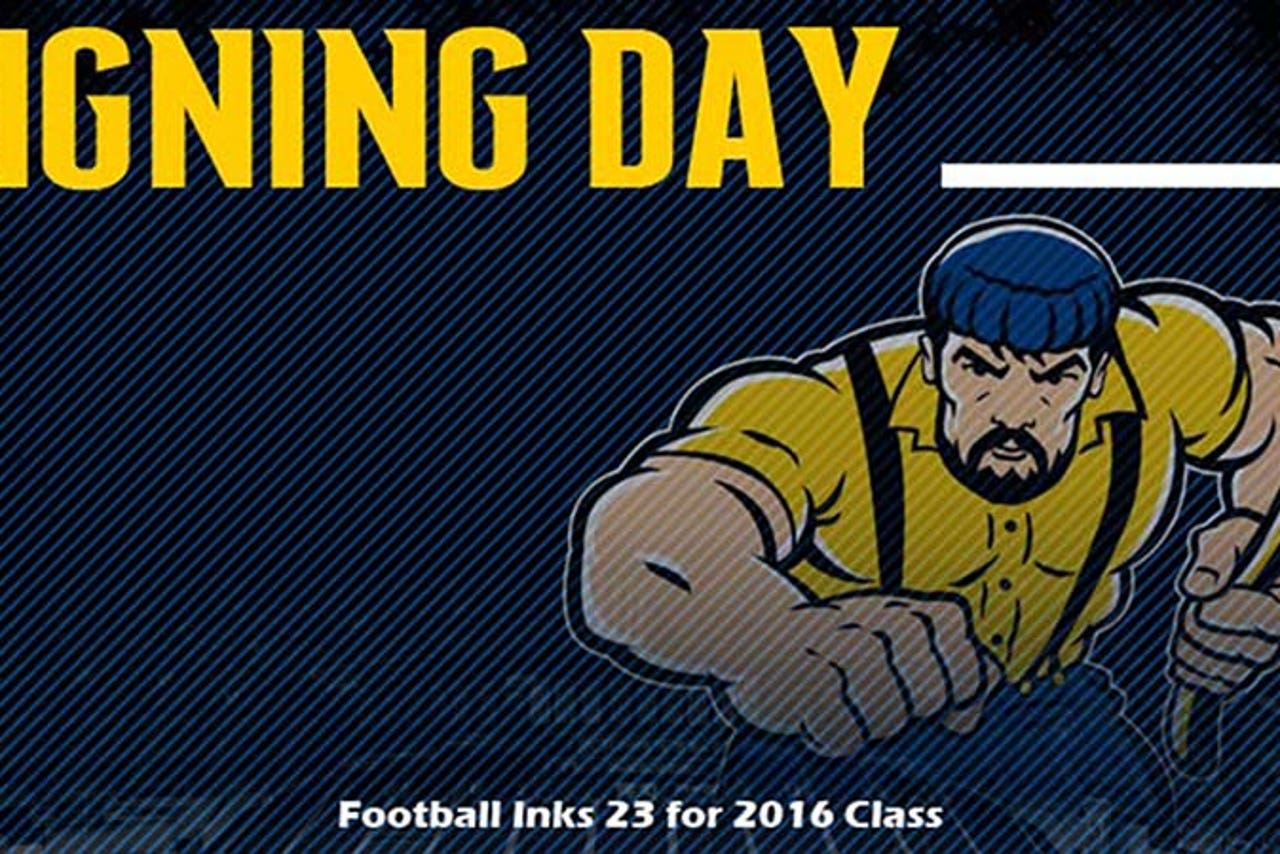 FLAGSTAFF, Ariz. -- Northern Arizona signed 20 players to letters of intent on Wednesday. Twelve out of the signees hail from Arizona.
"I know that our staff is extremely excited about this 2016 class," NAU coach Jerome Souers said. "We identified some positions of need and there's no doubt in our mind that we were able to find some outstanding student-athletes. Our priority is always going to be recruiting the state of Arizona and I think we've proven once again that a lot of the very best Arizona has to offer ends up with a Lumberjack jersey on."
Grabbing All-State recognition and joining the Lumberjacks are Centennial (Peoria) offensive lineman Steven Bailey, Estrella Foothills running back Joe Logan and Ironwood Ridge (Glendale) offensive lineman Chase Laurita.
Continuing with a powerful presence at the line, the Lumberjacks tabbed Horizon (Scottsdale) offensive lineman Luke Rudolph. Add to that tight end Zach Simmons, from Salem Hills (Utah) and who played his first three years of high school ball at Mingus Union in Cottonwood, Ariz.
On the defensive side of the ball, NAU signed Red Mountain (Mesa) safety Desi Ethridge, Apollo (Glendale) defensive end Carson Taylor and linebacker Byron Evans from Glendale Community College via Phoenix Christian.
A pair of specialists join the class with Nogales kicker/punter Luis Aguilar and Agua Fria kicker/punter Griffin Roehler closing out the in-state signees.
Tight end Roland Chavez gives NAU a recruit out of New Mexico via Clovis HS, while defensive tackle Junior Olie transfers to NAU from Tyler (Texas) Junior College.
Additionally, Chaparral (Scottsdale) wide receiver Ryan Bright, Prescott tight end Derek Knotek, and Etiwanda (Calif.) safety Kendall Greer accepted offers to join NAU's roster as invited walk-ons. 
"The amount of support we get from our administration when it comes to the resources we have in recruiting is unrivaled at the FCS level," Souers said. "The excitement surrounding the program right now is at an all-time high and we can't wait to see what the 2016 season brings."
NORTHERN ARIZONA CLASS OF 2016
Luis Aguilar, K/P, 6-1, 190, Nogales, Ariz. (Nogales)
Steven Bailey, OL, 6-3, 305, Litchfield Park, Ariz. (Centennial)
Ryan Bright, WR, 6-5, 190, Scottsdale, Ariz. (Chaparral)
Roland Chavez, TE, 6-3, 215, Clovis, N.M. (Clovis)
Khalil Dorsey, CB, 5-9, 170, Ontario, Calif. (Colony)
Myles Dumas, CB, 6-1, 175, San Diego, Calif. (Mission Bay)
Desi Ethridge, S, 5-11, 190, Mesa, Ariz. (Red Mountain)
Byron Evans, LB, 6-1, 235, Phoenix, Ariz. (Glendale CC)
Kendall Greer, S, 5-10, 175, Rancho Cucamonga, Calif. (Etiwanda)
Derek Knotek, TE, 6-3, 225, Prescott, Ariz. (Prescott)
Chase Laurita, OL, 6-3, 245, Oro Valley, Ariz. (Ironwood Ridge)
Joe Logan, RB, 5-11, 200, Buckeye, Ariz. (Estrella Foothills)
Aaron Manning, ATH, 5-8, 185, Rancho Cucamonga, Calif. (Rancho Cucamonga)
Marcel Myers, WR, 6-2, 185, Los Angeles, Calif. (Bishop Alemany)
Junior Olie, DT, 6-1, 295, Watauga, Texas (Tyler JC)
Griffin Roehler, K/P, 5-11, 205, Litchfield Park, Ariz. (Agua Fria)
Luke Rudolph, OL, 6-4, 275, Scottsdale, Ariz. (Horizon)
Zach Simmons, TE, 6-4, 225, Salem, Utah (Salem Hills)
Ju'Shawnte Spann, CB, 6-1, 180, San Diego, Calif. (San Diego)
Nate Stinson, RB, 5-7, 185, San Diego, Calif. (Helix)
Carson Taylor, DE, 6-2, 215, Glendale, Ariz. (Apollo)
Jairus Woodson, S, 6-0, 180, Pleasanton, Calif. (Valley Christian)
Brandon Worthy, S, 5-10, 190, Murrieta, Calif. (Orange Coast College)
---