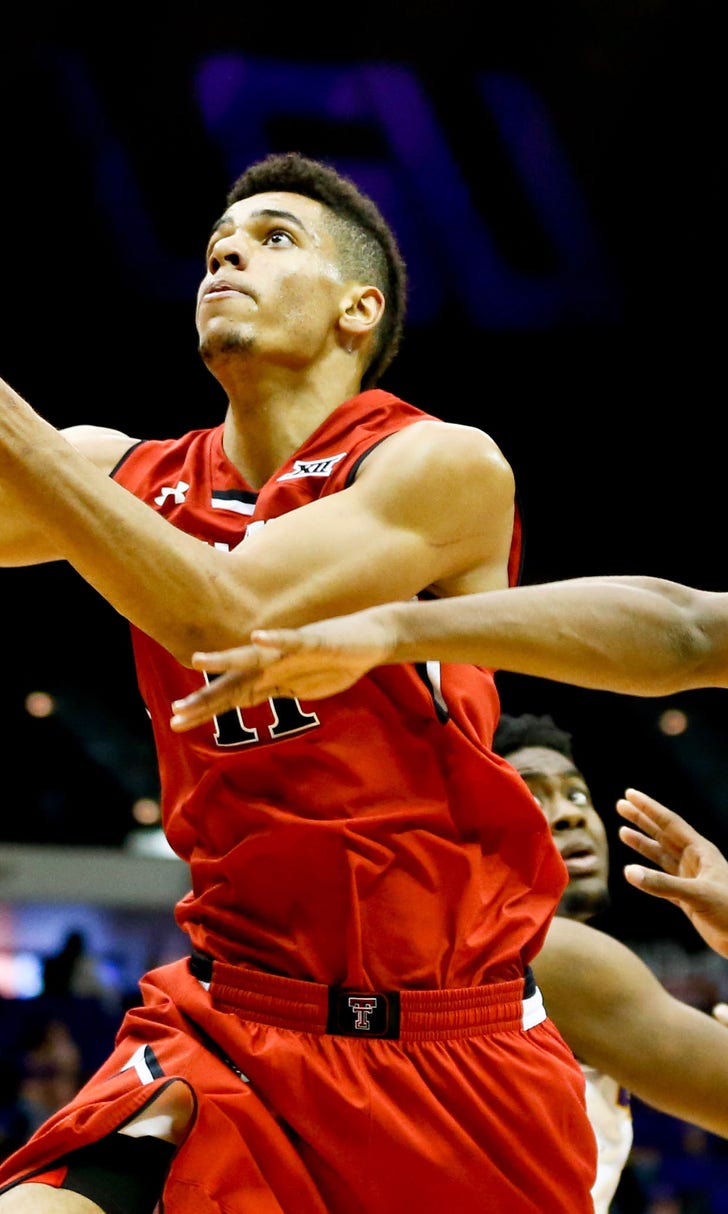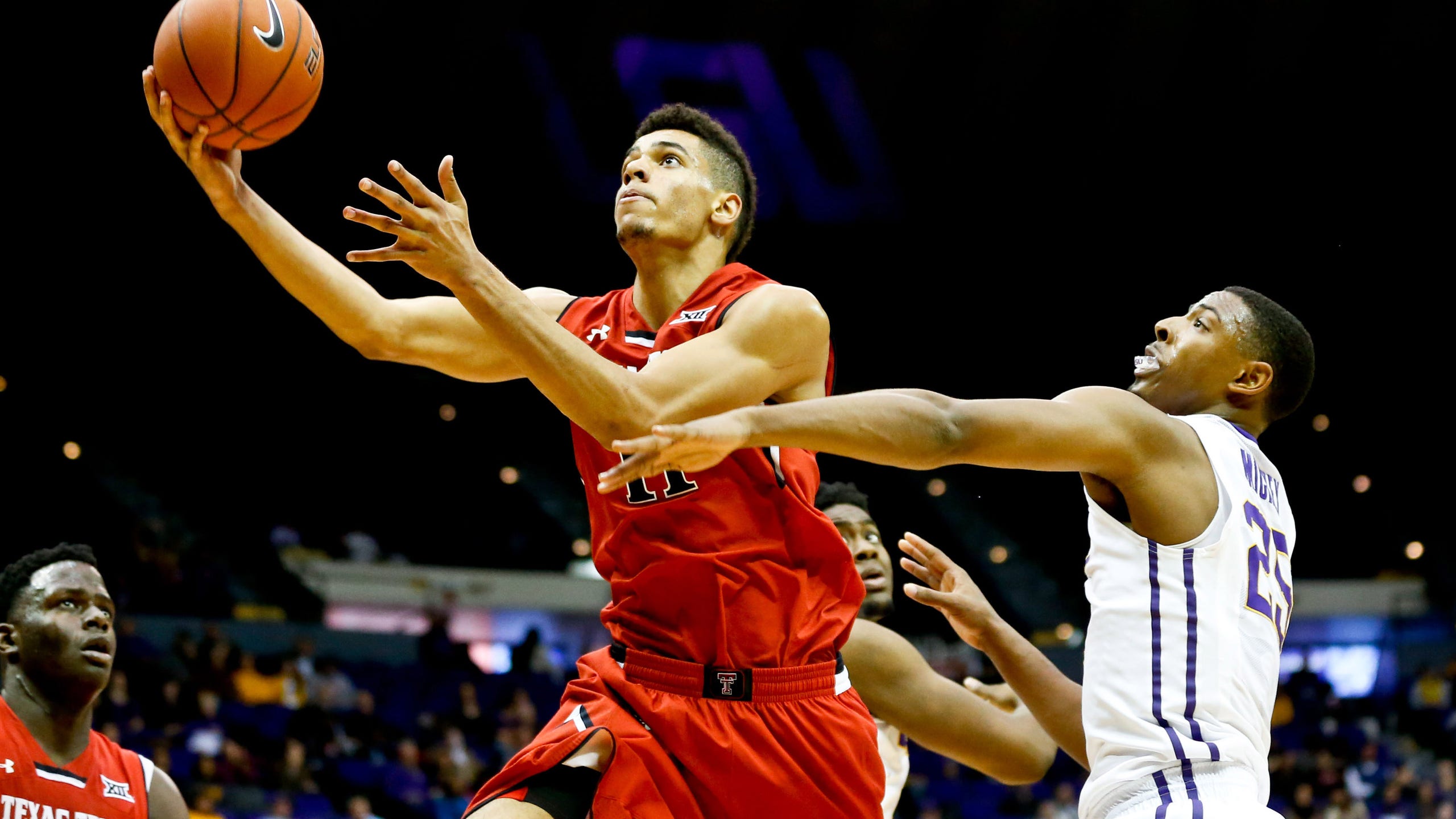 LSU beats Texas Tech in OT
BY foxsports • November 19, 2014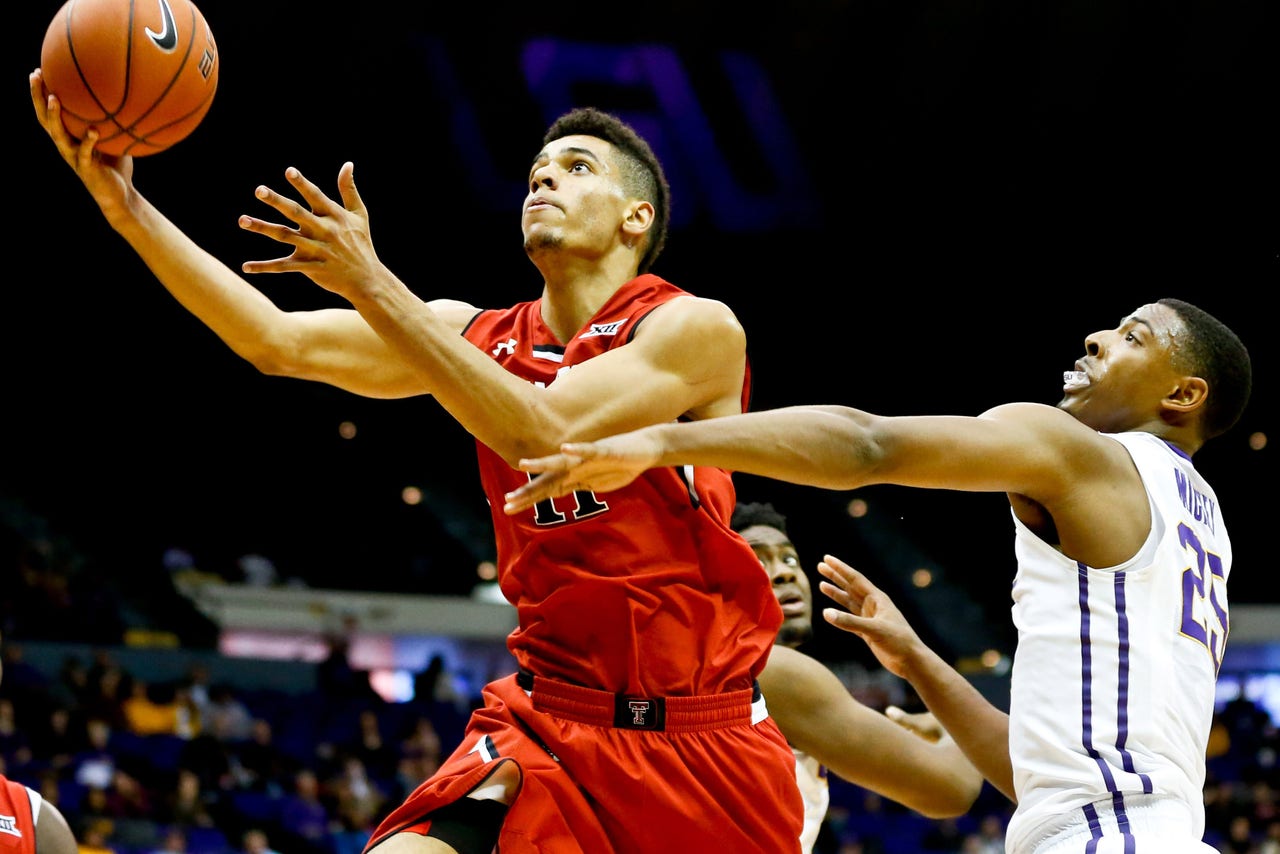 BATON ROUGE, La. (AP) -- LSU was able to play a free-flowing game in its season-opening victory against Gardner-Webb.
On Tuesday, Texas Tech forced the Tigers into a grinding type of game. Baskets were hard to come by for both teams. But LSU showed it could win an ugly game by knocking off the Red Raiders in overtime 69-64.
The Tigers shot 37 percent from the field (26 of 71) and were scoreless for nearly 6 minutes near the end of regulation. Trailing 59-55, LSU forced overtime on two free throws by Josh Gray and a basket by Tim Quarterman with 13 seconds remaining after he stole an inbounds pass.
In overtime, baskets by Jarell Martin and Jordan Mickey gave the Tigers a four-point advantage. LSU, which trailed by 12 points at halftime, would not make another field goal. The Tigers made just enough free throws in the last 2 minutes to hold off Texas Tech. LSU was 6 of 12 at the free throw line.
With its lead cut to two points in overtime, LSU (2-0) got two free throws from Gray to go ahead 65-61. After a basket by the Red Raiders' Norense Odiase, Quarterman made one of two free throws for the Tigers with 1:16 to play.
LSU added three more free throws in the final 25 seconds. Gray made one of two free throws, while Keith Hornsby was 2 of 4 from the free throw line. The Red Raiders had the ball and were down by three points, but Randy Onwuasor was called for an illegal screen with 17 seconds remaining.
"I'm really proud of our guys and how they came back out in the second half," LSU coach Johnny Jones said. "In the second half, we got the ball toward the rim and were able to settle in. For those guys to gut it out at the end to get the game into overtime gives us a great deal of confidence in this young team."
Mickey scored 18 points and grabbed 14 rebounds. Martin had 17 points and 12 rebounds, Gray added 14 points, and Hornsby had 12.
Odiase and Zach Smith each had 13 points for Texas Tech (1-1). Robert Turner had 10.
"LSU came back in the second half by driving the ball and forcing us to foul them," Texas Tech coach Tubby Smith said. "We made some costly mistakes at the end of the game when we had the chance to put them away."
The teams exchanged runs in the last 6 minutes. Trailing 53-52, Texas Tech got one free throw and a basket by Odiase and a field goal by Onwuasor to take a four-point lead with 4:16 remaining.
LSU, which went nearly 6 minutes without a scoring point, outscored the Red Raiders 6-2 in the final 45 seconds. Gray made a field goal and two free throws. Then Quarterman stole an inbounds pass and made a layup to tie the score at 59-59 with 13 seconds to play.
Texas Tech made just one field goal in the first 8 minutes of the game, but trailed by only six points at 11-5. The Red Raiders came back to take their first lead at 14-13 on a basket by Justin Gray midway through the opening half.
Texas Tech took a 36-24 lead into halftime on the strength of a 14-2 run over the final 6 minutes. Toddrick Gotcher and Turner combined for the last nine points before halftime.
LSU stiffened on defense and got back into the game early in the second half. The Red Raiders missed their first three shots and committed one turnover. The Tigers outscored Texas Tech 9-1 in the first 4 1/2 minutes to cut their deficit to four points at 37-33.
After falling behind 41-33, Mickey made three consecutive field goals to pull the Tigers to within one, 42-41, with 12:08 left.
The Red Raiders answered with six points on a pair of free throws by Devaugntah Williams and Smith bracketing a basket by Odiase. LSU came back with a 12-4 run to take a 53-52 with 6:38 to play. Martin made three baskets and Hornsby knocked down two 3-pointers.
TIP INS:
LSU: The Tigers rallied for a victory from a double-digit halftime deficit for the first time in two seasons. LSU only won three times last season when it trailed at halftime.
Texas Tech: After shooting 48 percent from the field (14 of 29) in the first half, the Red Raiders made just 24 percent of their field goal attempts (6 of 25) in the second half. Texas Tech was 1-of-5 from the field in overtime.
QUICK START
For just the second time in the past five seasons, LSU has won its first two games. The Tigers opened this year with a victory against Gardner-Webb. In Jones' first season as coach in 2012-13, LSU defeated UC Santa Barbara and McNeese State to open the campaign.
COLD SHOOTING
Over the last 9 minutes -- 4 in regulation and 5 in overtime, Texas Tech made just one field goal. Odiase made a basket with 1:42 remaining in the overtime period. The Red Raiders missed their last seven field goal attempts in regulation.
BEATING HIS OLD TEAM
Gray played his freshman year two seasons ago for coach Billy Gillispie at Texas Tech. When Gillispie resigned and Smith was hired as Red Raiders coach, Gray transferred to Odessa (Tex.) College. He then signed with LSU. Gray had half of his 14 points in the final minute of regulation and overtime. He also had four rebounds and four assists.
UP NEXT:
LSU plays Old Dominion in a first-round game at the Paradise Jam in the Virgin Islands on Friday. 
---