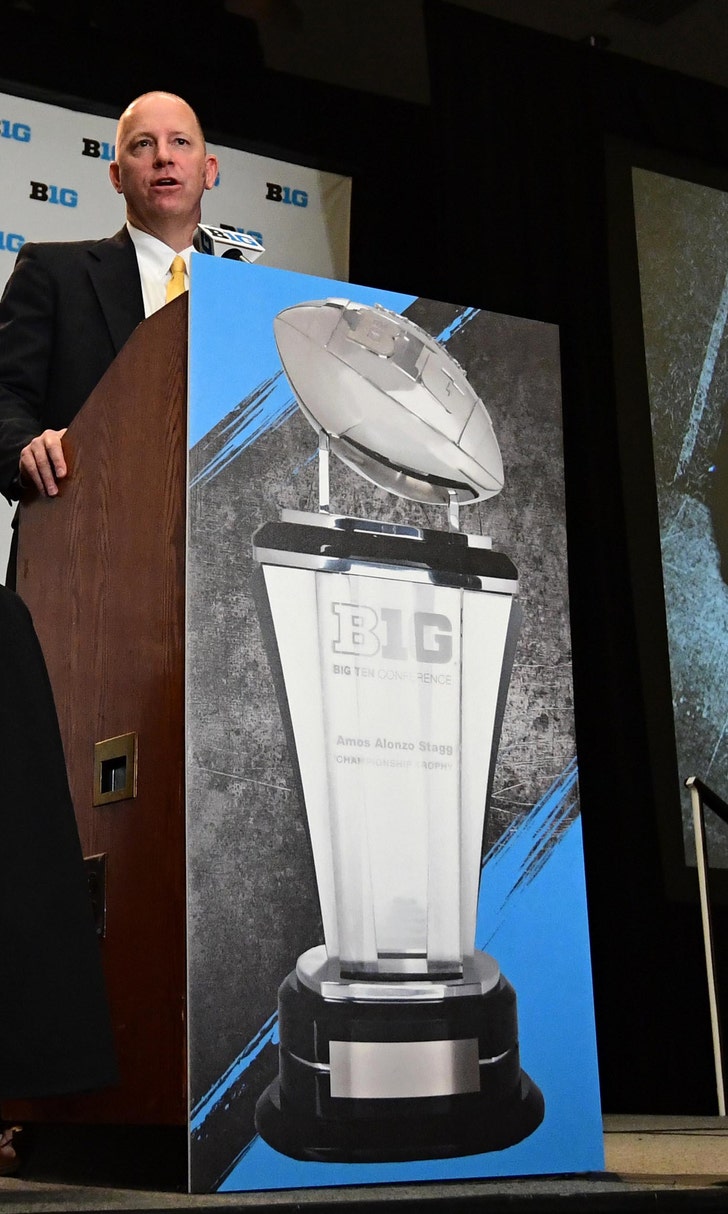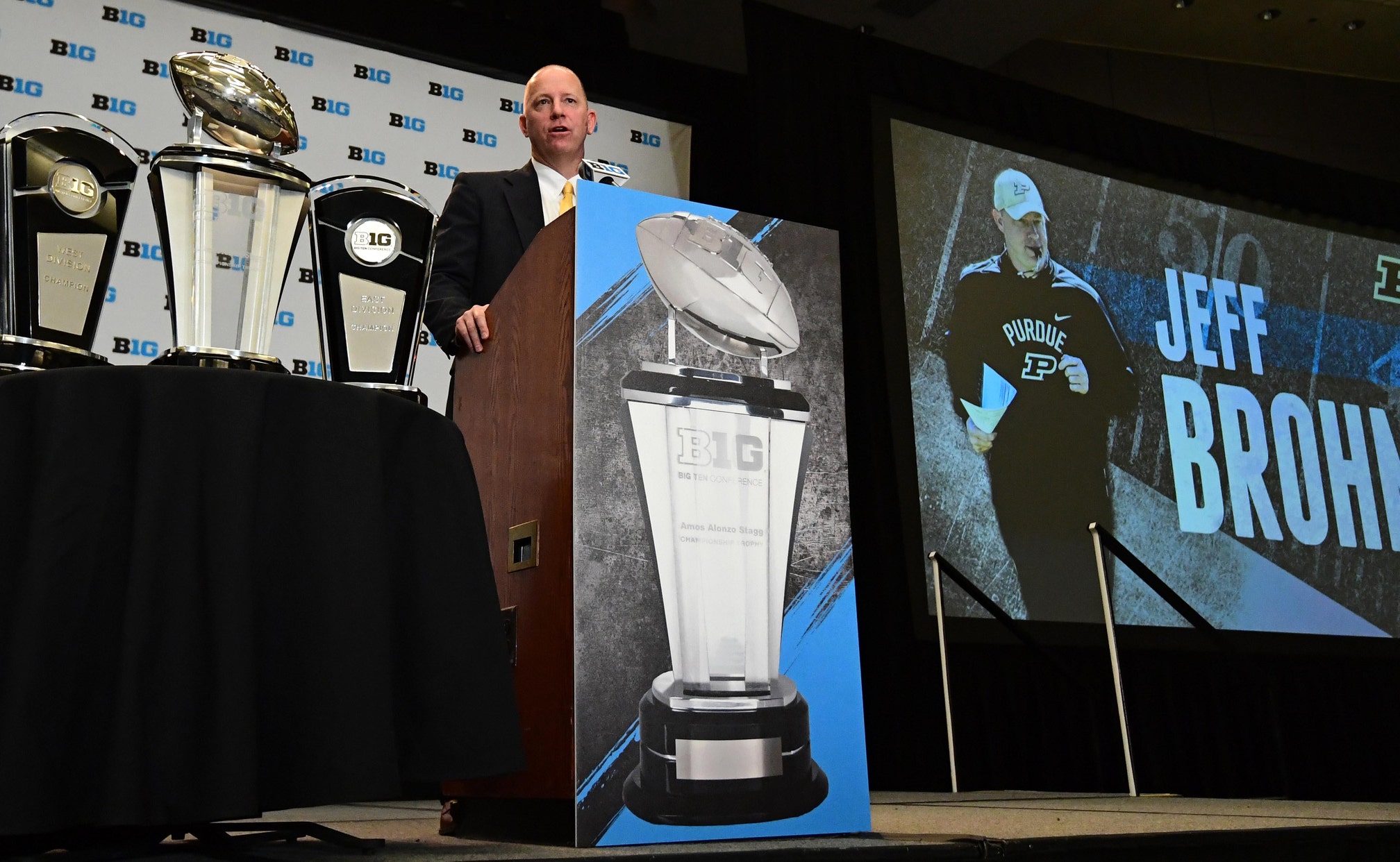 Louisville's favorite son takes on Louisville in Purdue debut
September 1, 2017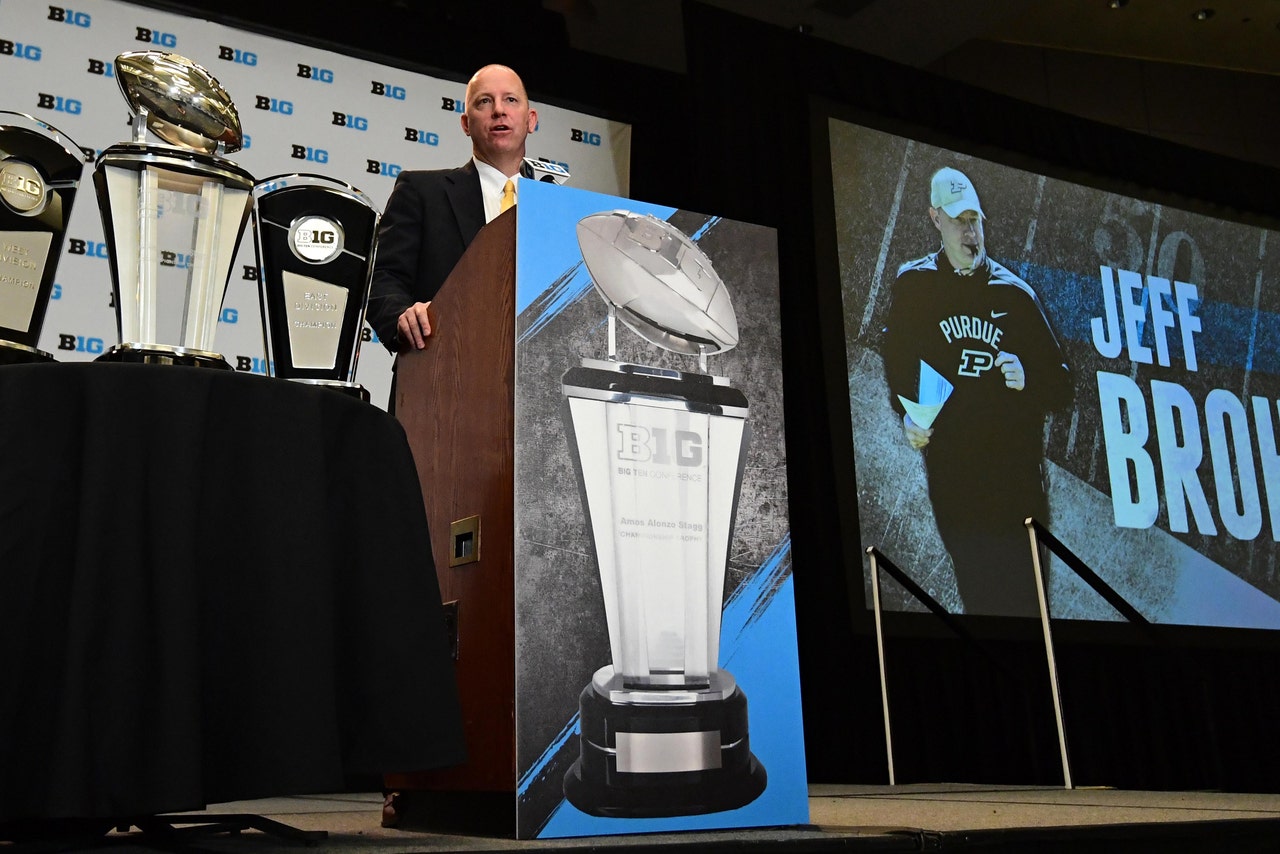 INDIANAPOLIS -- Purdue coach Jeff Brohm has been a Louisville guy from birth.

He was Kentucky's Mr. Football Award winner in 1988 while attending Trinity High School. He played in 46 games and threw for more than 5,000 yards at Louisville, helping put his hometown school back in the national discussion. When Brohm's pro career ended, he returned to coach the Louisville Fire of AF2 and then rejoined his alma mater to help coach his brother, Brian.

So perhaps it's fitting that the next big chapter in Brohm's coaching career begins Saturday night in Indianapolis against, who else, No. 16 Louisville.

"I loved playing there and coaching there and living there," he said. "I admire all the accomplishments they've achieved, and look -- I cheer them on when we're not playing against them, just like everyone else from that area. But you know what, this is football, and this is a game. It's a great opportunity for us. I think that Purdue is where I'm at. It's where I want to be."

Nobody doubts Brohm's loyalty to his new employer.

But outside the program, no coach in America knows the Cardinals better.

Brohm raves about Lamar Jackson , the dynamic Heisman Trophy-winning quarterback. He respects coach Bobby Petrino's winning ways. And, of course, Brohm realizes this may be the greatest period of Cardinals football in more than a quarter-century that didn't include a Brohm.

On Saturday, Brohm, his brothers (who also work on Purdue's staff) and probably their parents will be decked out in gold, staring across the field at a sea of red and white.

It will be a strange day, indeed -- and not just for the Brohms.

"I'm excited for Jeff," Petrino said. "Like I said, they were all at (my daughter) Katie's wedding this summer and it was great to see him. Other than that, I haven't thought at all about him. He's the enemy now."

Brohm knows how challenging this season opener will be.

Purdue is trying to snap a seven-game losing streak against a foe that spent most of last season in playoff contention and wound up sharing the ACC Atlantic Division title with Clemson. But a late-season loss at Houston started a three-game swoon.

Now, in front of a national television audience, the Cardinals are hoping for a fresh start -- at the expense of Louisville's favorite son.

"We need to try to build this program and build a good football team," Brohm said. "I think, when you're playing good opponents, it's going to help you build a good football team. This game will measure us right off the bat."

Here are some other things to watch Saturday:



QB CAROUSEL: David Blough looked like a sure bet to end Purdue's revolving door at quarterback until he hurt his right shoulder in an Aug. 12 scrimmage. Now he's a game-time decision after being cleared for full practice Sunday. If Blough does start, he will be the first Boilermakers quarterback to start consecutive season openers since Curtis Painter in 2007 and 2008.

ACTION JACKSON: Jackson should continue climbing the school's career charts this weekend. He needs three TD passes to surpass Washington Redskins coach Jay Gruden for No. 5 all-time, 69 yards rushing to pass Frank Moreau for No. 5 and 193 yards to pass Howard Stevens for No. 4. Another encouraging sign for Jackson: Purdue has faced a reigning Heisman winner only one other time -- Archie Griffin in 1975, when he won his second straight trophy.

FRESH START: Brohm and his staff won't be the only newcomers on the field for the Boilermakers. As many as 10 first-time starters could be in the lineup, and Brohm has said two true freshmen will play -- receiver KeyRon Catlett and tight end Darius Pittman.

ALL TIED UP: Louisville is 11-11-1 all-time in neutral site games, including 10-10-1 in bowl games. Strangely, the Cardinals and Boilermakers are tied, too, at 0-0-1 following a 22-22 tie in 1987. Gruden was the Cardinals' starting quarterback that day.

HELMET STICKER: Purdue plans to honor Bob DeMoss with a helmet sticker after the former quarterback, coach and longtime administrator died July 23. He was 90. DeMoss burst onto the scene as a freshman quarterback, helping Purdue win its first five games in 1945. He was the primary quarterback through 1948 then returned to campus two years later as an assistant coach. DeMoss spent the next 42 years, including three as head coach, on campus. He recruited Len Dawson, Bob Griese and Gary Danielson and was the most recent ex-quarterback to coach the Boilermakers -- until Brohm was hired.
---
---