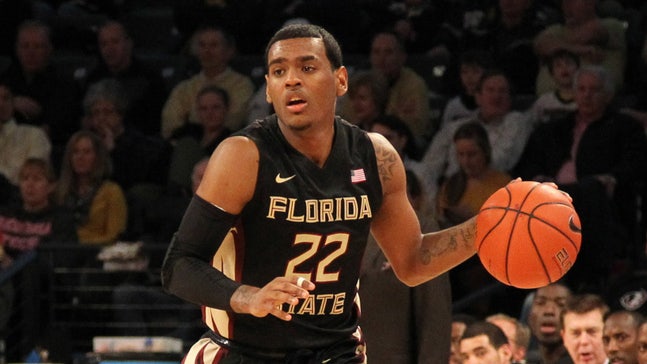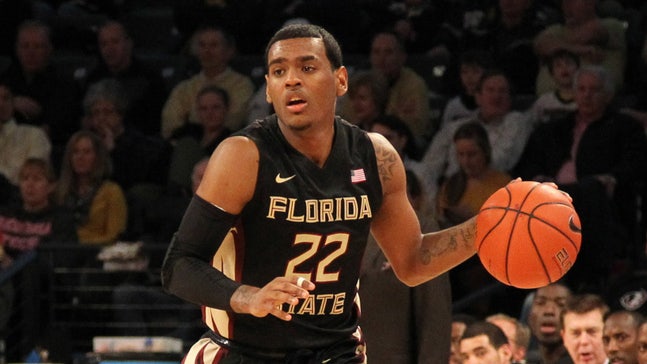 Louisville Cardinals at Florida State Seminoles game preview
Published
Feb. 27, 2015 12:54 p.m. ET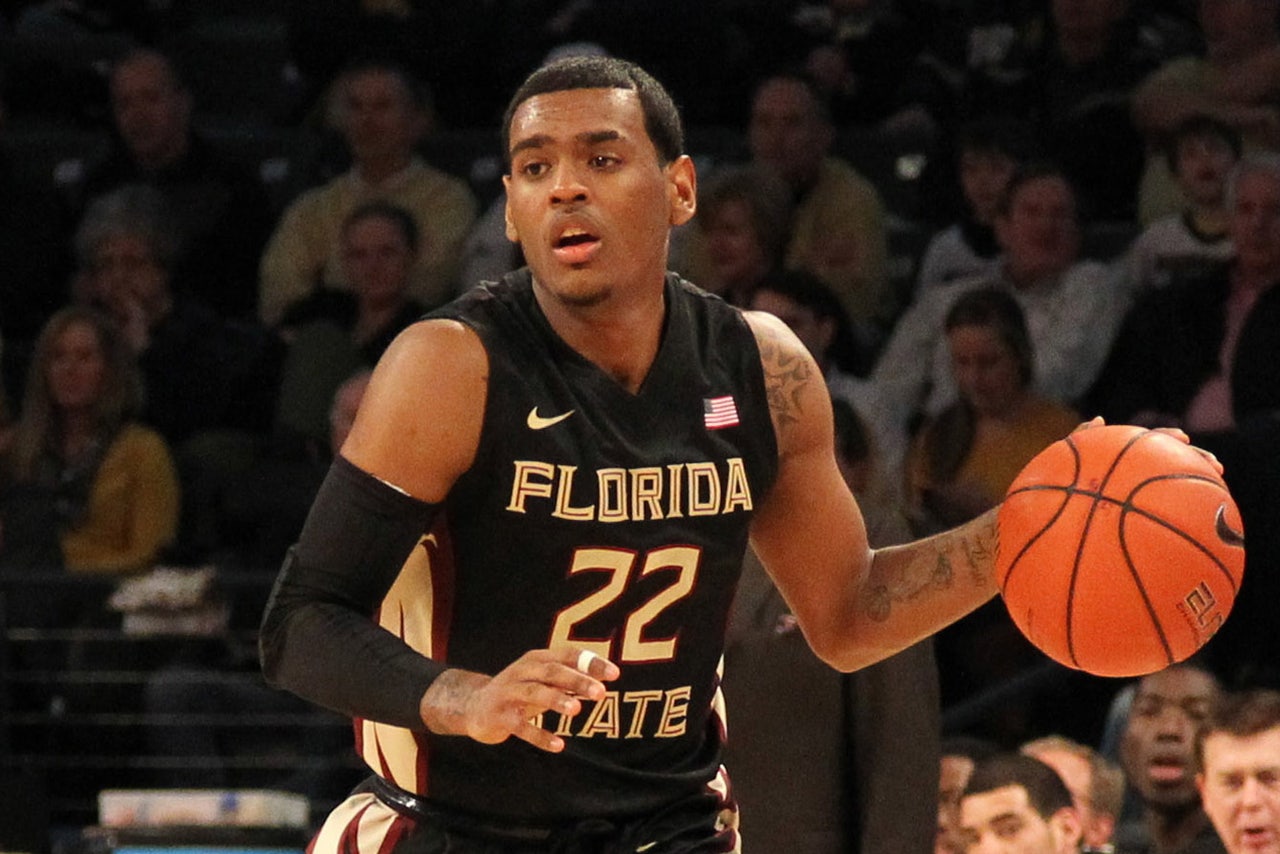 Basketball fans want to see what Florida State freshman Xavier Rathan-Mayes can do for an encore.
Everyone will get their chance Saturday when the Seminoles host No. 17 Louisville in a pivotal Atlantic Coast Conference matchup. Florida State (15-14, 7-9 ACC) is looking for a signature win; the Cardinals (22-6, 10-5) are battling for postseason seeding.
But all eyes will be on Rathan-Mayes, the Seminoles freshman single-season scoring leader who is coming off a memorable scoring burst: 30 points in the in the final 4:38 of Wednesday's game against Miami. He scored 26 straight points without missing a shot and was 8-of-9 from the free throw line, missing one intentionally.
"Outrageous," marveled Miami coach Jim Larranaga, who said he'd never seen anything like it over the more than 930 games he's coached.
Florida State coach Leonard Hamilton is still amazed, and he has been patrolling collegiate sidelines for more than three decades.
"I'm still having a hard time wracking my brain around it," said Hamilton, adding that Rathan-Mayes "has only scratched the surface of his potential."
Which raised the question of what to expect on Saturday.
While another scoring outburst like he had in his last outing is unlikely, Rathan-Mayes has proven he can score.
It was the second time this season the player known as XRM, virtually single-handedly got the Seminoles back into a game in the waning minutes.
Rathan-Mayes, who leads the Seminoles in virtually all statistical categories other than rebounding, also scored 35 points in a 78-74 loss at North Carolina on Jan. 24, finishing with an 11-point burst in the final minute.
"He scores 35 on us, and I don't know how to pronounce his (last) name," Tar Heels coach Roy Williams said afterward. "He was a difficult guy for us to guard."
Another three points in either game and Rathan-Mayes would've matched his father's collegiate best. Former Seminole star Tharon Mayes scored 38 points against Rhode Island in the early `90s.
"Hopefully one day I'll be able to pass that," Rathan-Mayes said.
Maybe that'll happen Saturday, but not if defensive-minded Louisville can help it.
But the Cardinals will be short-handed after coach Rick Pitino dismissed Chris Jones from the team. The senior point guard had pleaded not guilty to felony rape and sodomy charges, and has withdrawn from the university.
Louisville freshman Quentin Snider will likely replace Jones, and he and his Cardinals teammates will try to slow Rathan-Mayes, who averages 16.2 points a game in ACC play.
Fearless, but sometimes reckless. the 6-4 Rathan-Mayes leads the team in assists (125) and turnovers (97) in his first season playing at the point after sitting out last season as a redshirt.
"The toughest thing I've ever had to do, not having basketball," he said, adding that his mom helped him get through a year away from the game. "She always told me my time will come."
Mom is proving to be prophet.
Rathan-Mayes has flourished since Hamilton, who acknowledges to some impatience at times with his talented freshman, moved him to the point earlier in the season.
"We have put him in an extremely position when we gave him, a freshman, the point guard responsibilities and expect him to make all the right decisions," Hamilton said. "It's so unfair. It's not an easy task, but he's getting better and better all the time."
Rathan-Mayes shrugs off the clashes with his head coach.
"When he does yell at me or gets on me I know it's only because he wants me to be the best player that I can be," Rathan-Mayes said. "Coach Ham told me the other day, `to whom much is given, much is required."
In addition to learning the point guard responsibilities, someone had to pick up the scoring load when Aaron Thomas was dismissed from the team in December. It was Rathan-Mayes.
Although he missed the season opener, Rathan-Mayes' 402 points surpassed Bob Sura's freshman scoring record set in the 1991-92 season and 500 points is not out of range if the Seminoles can go deep into the ACC tournament or qualify for postseason play.
But that starts with Louisville, which is fighting for a high seed in the NCAA tournament.
Rathan-Mayes, meanwhile, said he's just looking to helping the Seminoles get better by any way possible.'
"I love being in this position, being the guy that gets the offense going," he said. "When things aren't going right, I take it on myself. "I have to learn to be patient and manage the game."
---