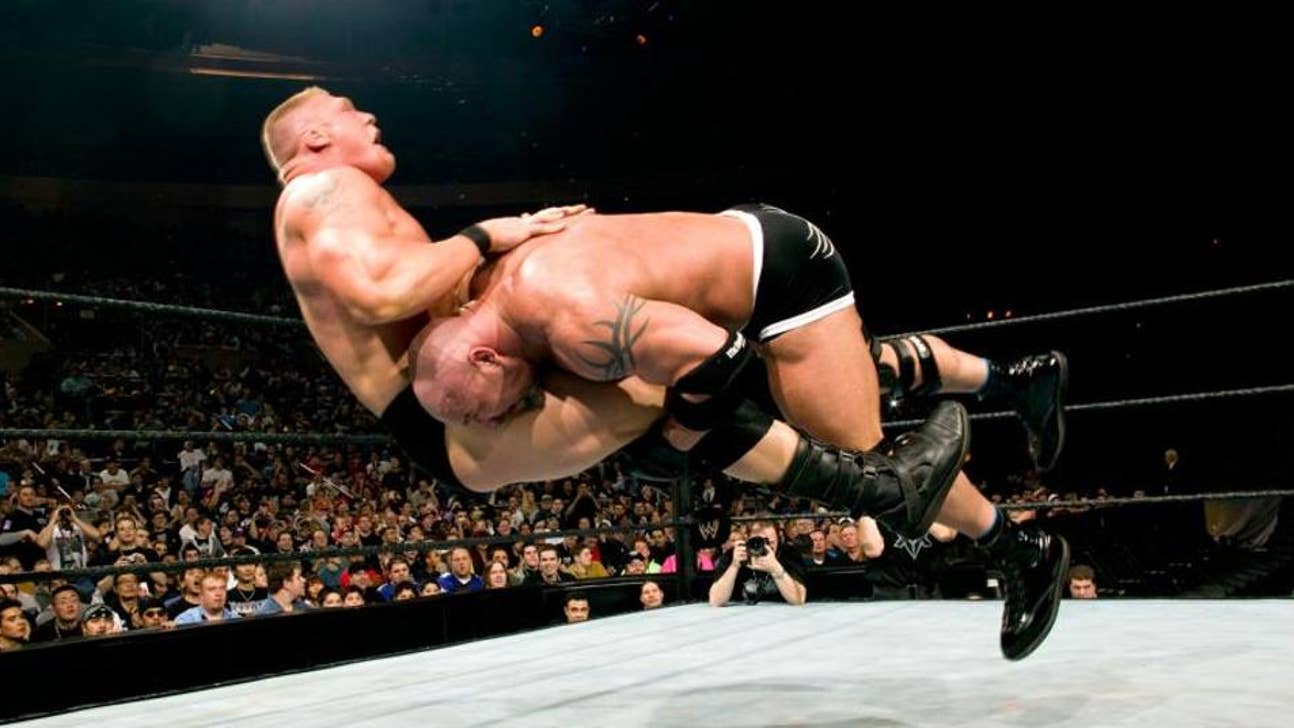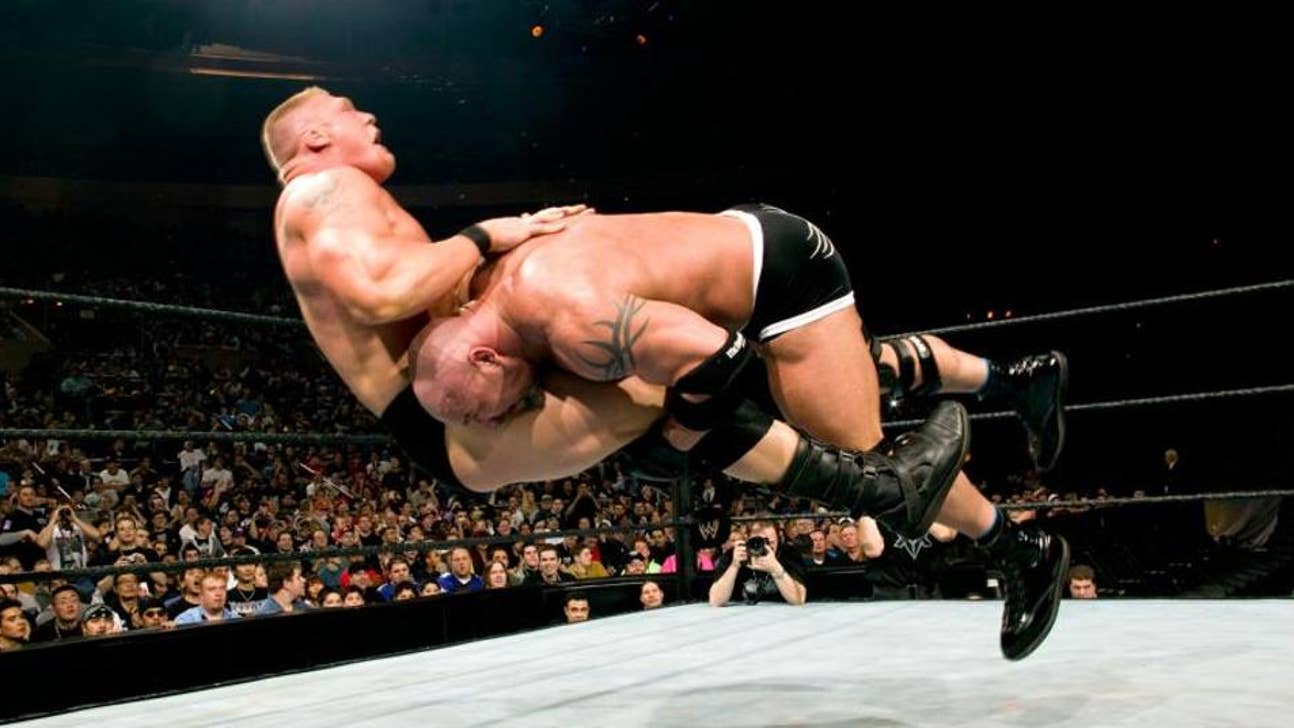 Looking back at the WWE's best moments in 2016
Updated
Mar. 4, 2020 11:35 p.m. ET

Sports Illustrated, Luke Winkie/Sports Illustrated via Extra Mustard
If you put aside the redundant booking, meaningless feuds and bafflingly wrongheaded storytelling, it's been a pretty great year for WWE.
It currently has one of the most talented rosters ever, with A-listers like Luke Harper and Sami Zayn filling out the midcard while A.J. Styles, Seth Rollins, Dean Ambrose, Kevin Owens and Roman Reigns hold down the main event. John Cena is in the midst of one of the greatest in-ring stretches of his career, and he's been off the road for half the year. The tag-team division is stocked with interesting, dynamic pairings like Cesaro and Sheamus, American Alpha, The New Day, The Club, and Enzo & Cass. The women's division has never been better, the fledgling Cruiserweight division has shown promise and NXT has guys like Samoa Joe and Shinsuke Nakamura waiting in the wings. Yeah, maybe the Attitude Era was more relevant, but if you love wrestling, it's easy to feel optimistic about the WWE right now.
Sure, we could spend this article moping about all of the company's shortcomings, but instead we've decided to gather a few moments that made the WWE great in 2016. Because honestly, you can only be so salty about a product when A.J. Styles is doing 450 Splashes every week.
A.J. Styles' debut
We're running dangerously low on wrestling what-ifs. Sting has debuted, wrestled and retired, Goldberg returned, Undertaker lost at WrestleMania. Eventually there will be more long-gestating hypotheticals, since this industry is great at cooking up the controversy necessary to encourage mythic fantasy booking. But outside of a prodigal CM Punk return, I don't think there's a lot else we're awaiting.
The best pay-off this year happened at the Royal Rumble, when A.J. Styles emerged at the number three spot. Styles started as an indie circuit workhorse before logging a decade's worth of good work to the currently disenfranchised TNA. After exiting that company in 2015, at 38,and with limited drawing power, the idea of him showing up in the WWE seemed like a pipe dream at best. Instead, Styles went on one of the greatest tears in industry history in New Japan Pro Wrestling and became Vince's top poaching target at the start of the year.
When Styles showed up, I think we all expected him to be inserted in a couple midcard feuds, putting on good matches and collecting a few paychecks before retiring for good. For a while, that was true. He had a decent program with Chris Jericho that culminated with a well-fought loss at Mania. But you can only deny transcendent talent for so long. A.J. wrestled main events with Roman Reigns, turned heel on John Cena, and is currently the WWE champion. Wrestling fans are uniquely pessimistic, so next time this company lets you down, try to remember how it felt the first time you saw A.J. with the strap.
The Miz's Talking Smack promoRemember how dead in the water The Miz was only a couple years ago? He put in a lot of hard work to climb to the main event of WrestleMania, and then we watched as he slowly, mercifully slid down the card into oblivion. At WrestleMania 30 he was eliminated offscreen in the middle of the Andre the Giant Battle Royale. His future in the company seemed dubious at best, and the prospects of him actually pulling himself out of the lower-midcard looked impossible.But over the past year a lot of us remembered why we first fell in love with The Miz. His run with Sandow was excellent stupidity, but his Intercontinental Title saga (beginning the night after Mania 31) has totally restructured his prospects. There was an amazing feud with Ziggler and great matches with Sami Zayn, Kevin Owens and Cesaro. But the moment we'll remember was his awesome, cruel, kayfabe-breaking promo on Daniel Bryan during the in-house recap talk show Talking Smack. Miz takes no prisoners. He savages Bryan's early retirement and his holier-than-thou attitude towards wrestling purity, and puts over himself and his own legacy beautifully. It's spiteful and mean-spirited, but it's also naggingly true—just like all the best heel promos. When he was finished, you actually, kinda wanted Miz in the main event again. Anything is possible in the WWE.James Ellsworth getting squashed and becoming a starVince McMahon made some comments a couple years back about the mythical "brass ring," and how the current generation of WWE superstars lack the necessary fire to leave it all on the line. It was reductive at best and flat-out wrong at worst. You can make a pretty compelling case that Vince's own counterproductive booking decisions has held back the potential for the product, but then again, just look at James Ellsworth.A chinless, Offspring-tatted weirdo onscreen for approximately five minutes. He was to lose—hilariously—to Braun Strowman. One immediately iconic promo and an amazing oversell later, Ellsworth was a star. A few months later he was inking a contract and injected into a main event storyline.And sure, plenty of that was accidental. Ellsworth showed up at a time when locally sourced jobbers were a dying breed, so there was something kind of nostalgic about watching a thoroughly anti-WWE physique getting mauled instead of, like, Fandango or something. But you can't sell Ellsworth short either. He absolutely crushed the role he was given. Wrestling is all about reaching for the brass ring, even when you're on the other end of a reverse chokeslam.Sasha Banks's and Charlotte's feudIt wasn't all great. Some of the matches weren't great. They still sometimes struggle on the stick. And yeah, I'm still slightly salty that after all that work Sasha didn't end up with the title permanently. But there is absolutely no question that the months-long blood feud between Sasha and Charlotte proved that the magic of NXT's women's division could be translated to the main roster. I will always remember how loudly a capacity crowd popped for each of Sasha's victories. I'll remember the genuine, old-fashioned heat Charlotte generated, surely making her daddy proud. There was always this fear that Full Sail is its own remote, Vince-less universe, and that cable television will ruin everything we love. But the main roster has amplified Charlotte and Sasha in every way, and I couldn't be happier.Dean Ambrose winning, and defending, the titleI think we all expected Dean Ambrose to be the breakout star when The Shield finally split. Roman Reigns was obviously the long-term blue-chipper, but Ambrose could talk, work and fire-up in the exact same way that made guys like CM Punk, Steve Austin and Roddy Piper stars. A ratty-haired, foul-mouthed scumbag who always felt like the most dangerous person in the ring. But when The Shield did call it quits in 2014, Ambrose was the de facto odd man out. Sure he had that great feud with Seth, but Roman was gearing up for his infamous main event push and Seth Rollins found new life as a sniveling corporate heel. Instead, at WrestleMania 31, Ambrose was asked to dance with R-Truth and be the third most important person in a ladder match.That changed this year. Reigns was struggling in the spotlight after his second consecutive Mania main event, and top brass decided to move forward with the ubiquitously fantasy-booked Shield triple threat. Yeah, that happened this year, at Battleground of all things. Somewhere along the way, Roman failed a drug test. We'll never know if getting busted caused Vince to turn on his burgeoning Rock-adjacent star, but we do know that Roman lost the belt to Rollins at Money in the Bank, and was immediately cashed in on by Dean Ambrose. At Battleground, Ambrose pinned Reigns clean as a whistle, putting a sudden end to the Super Roman era and legitimizing Ambrose as the card-carrying star we always hoped he could be. A few months before we watched him get treated as a sideshow by Brock Lesnar, and a few months later we'd be watching him main event pay-per-views with A.J. Styles. Wrestling is stupid. Wrestling is beautiful.Daniel Bryan's retirement speechDaniel Bryan has maybe the saddest modern arc in professional wrestling. When he won the championship at WrestleMania 30—and paid off years worth of implicit and accidental storytelling—it truly felt like the sky was the limit. There were mouthwatering title defenses against Cesaro, Cena, Bray Wyatt and Brock Lesnar on the horizon, and it certainly felt like Bryan's formidable talent and natural geniality had calcified him in the main-event scene for good.Unfortunately, that did not happen. Bryan lost strength in his right arm, prompting a surgery on the nerve root in his neck. After months of rehab he was finally healthy enough to compete in the 2015 Royal Rumble and the ladder match for the Intercontinental strap at WrestleMania 31. Shortly afterwards he suffered a concussion, and doctors identified a small lesion in his brain. It is hard to clear someone to wrestle when his/her brain isn't healthy, and so Bryan's journey to the mountaintop ended about as sadly and anti-climatically as possible.Thankfully, we at least have this. Bryan's official retirement speech to the WWE universe. McMahon carved out the entire final act of the show for him to consider all the ridiculous, wonderful, maddening ups and downs of his career in the biggest show on earth. I don't think we'll ever know if Bryan is totally at peace with the way his in-ring career ended, and I think we're all either hopeful or fearful that once his WWE contract is up he might make start taking bumps again in Ring of Honor or New Japan Pro Wrestling. But no matter what, we'll always have this speech. So many unfortunate things happened to Daniel Bryan over the past three years, but when it's bookended with a retirement speech this humble, funny and empathetic, it all feels okay.Goldberg destroying LesnarNothing ever ends in the WWE. It's the fundamental issue with professional wrestling storytelling. In another dimension, Goldberg would've ended his unprecedented undefeated streak gloriously elevating a younger talent in a great match before riding off into the sunset. That is, of course, not what happened. He was tasered by a disguised Scott Hall and dropped the gold to an aging Kevin Nash. WCW promptly fell into a convoluted mess, and a shoulder injury took him out of action while the company folded. He returned briefly to WWE, wrestling a series of forgettable matches with the likes of Lance Storm and Christian, before storming out of the promotion after one of the worst WrestleMania matches of all time. One of the most iconic arcs in the history of the business ends with a whimper. I'd lament it more, but unfortunately this is something we're used to. This industry has a way of destroying legacies in the dying embers of in-ring careers. Just ask Hulk Hogan or Ric Flair.But again, nothing ever ends in the WWE. There's always another act, everything can be avenged, and watching Goldberg return to set the record straight has been one of the most gratifying pro wrestling experiences in years.We're in December right now, and still a few months away from whatever payoff the company is planning for his current run, but I'll never forget watching Goldberg—over as ever—deliver two spears and a Jackhammer to murk Brock Lesnar in a minute and a half at Survivor Series. He's immediately a credible threat again, and all the bad blood left in the wake of his various backstage feuds and dirt-sheet mudracking was immediately washed away. He is here to give a rightful end to his career so that finally, finally, one of the greats can have a satisfying, bookended finale. In moments like this, wrestling is the best thing in the world.This article originally appeared on
---