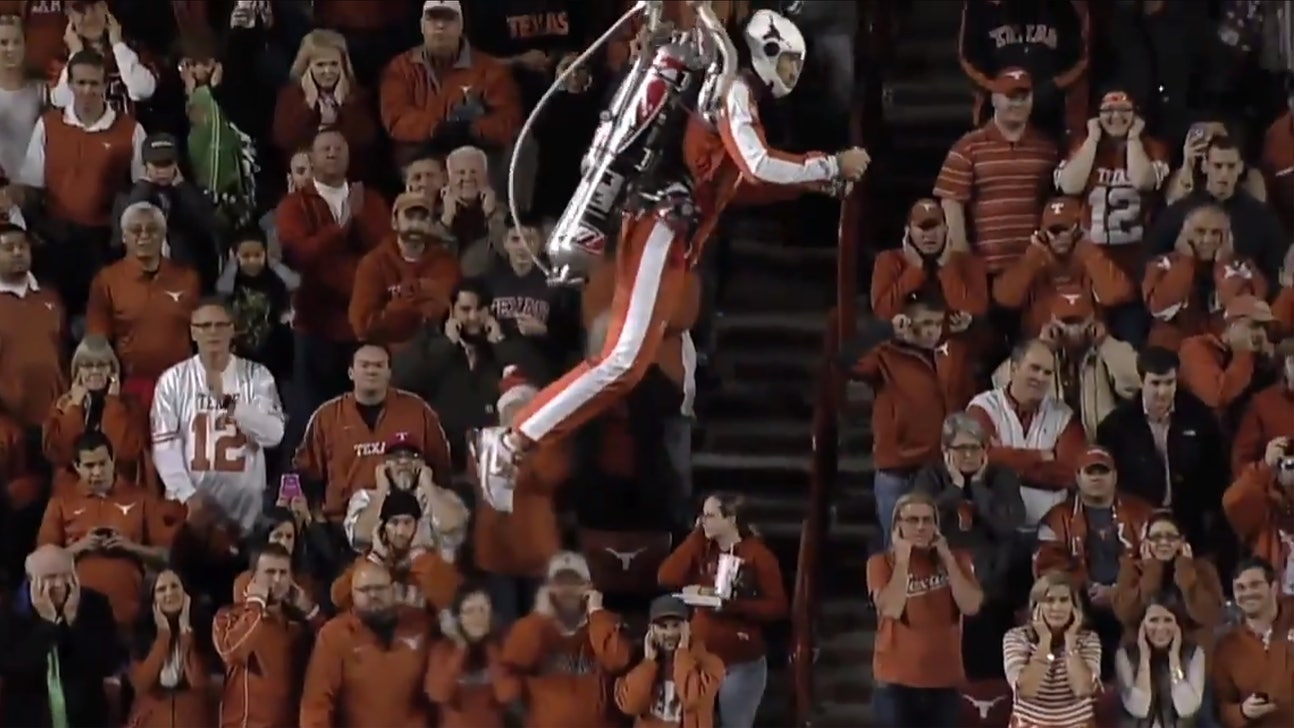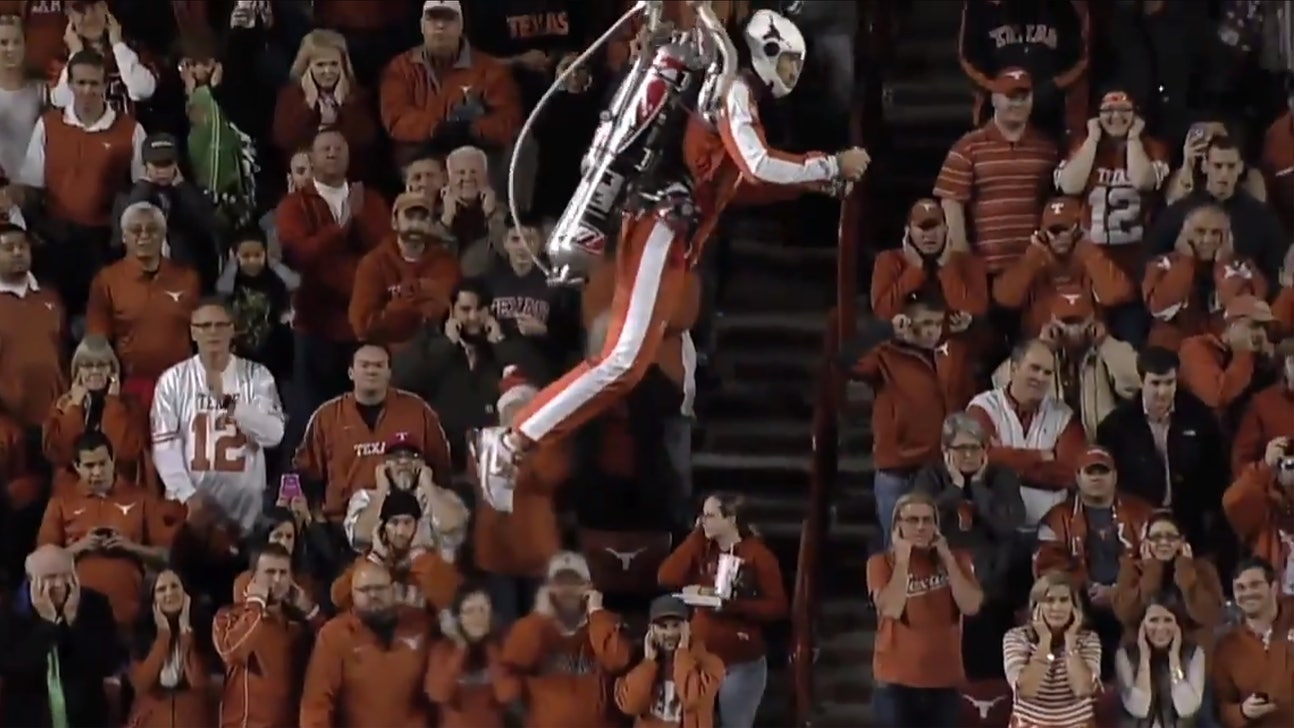 Longhorns bench Jet Pack Guy after one season
Published
Jan. 30, 2015 10:11 p.m. ET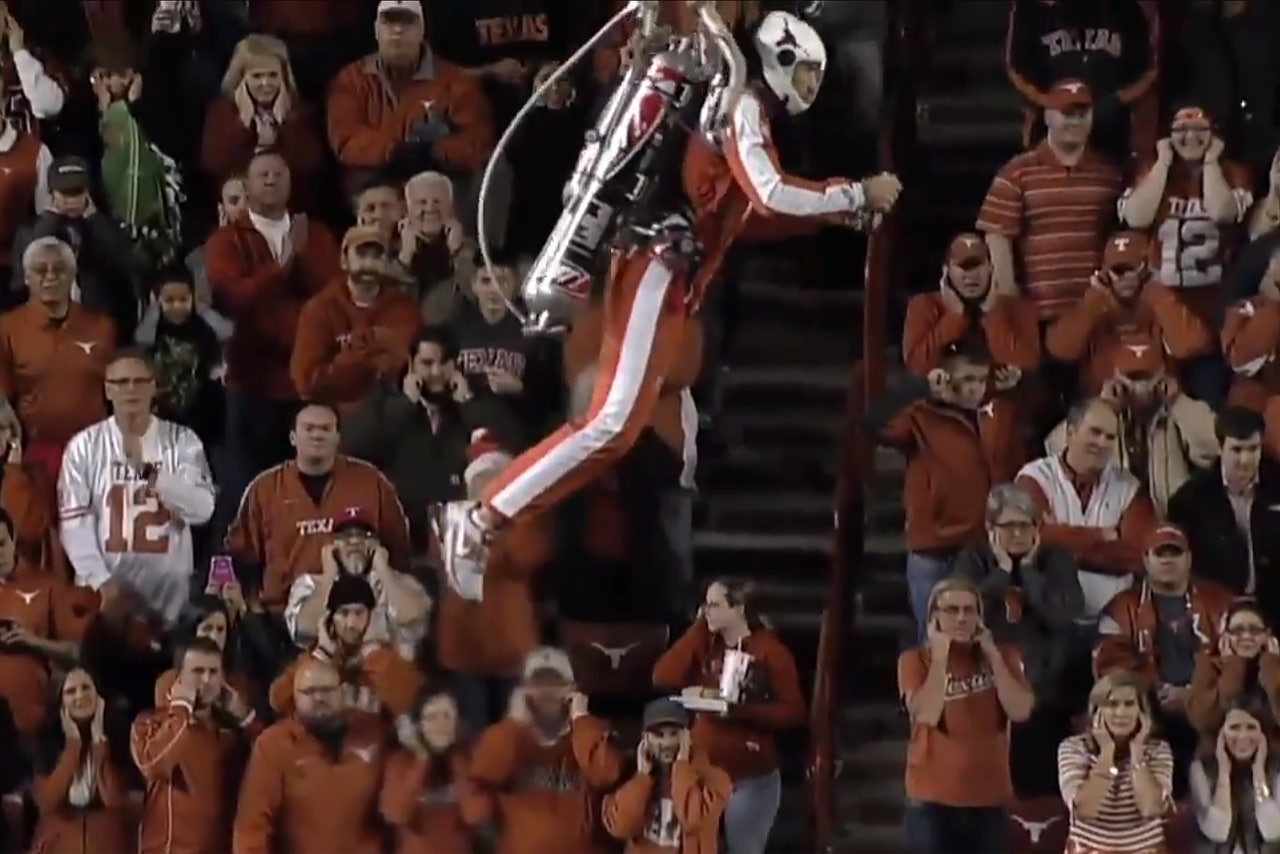 On a day when the Texas Longhorns gained some exciting recruits, they also lost a very important guy.
No, not Kyler Murray.
The Jet Pack Guy (real name Nick Macomber) has taken his last flight around Darrell K. Royal Texas Memorial Stadium, according to the Austin American-Statesman.
Sorry, Longhorns fans. You'll need to find new pregame entertainment now.
Before all six of the Longhorns home games this season, Austin-area restaurant Mighty Fine Burgers, Fries & Shakes sponsored the short flight from one end zone, to the 50-yard line, and then back.
One trip cost upwards of $20,000 and lasted only a few seconds.
As for why the short trips: The jet pack only holds five gallons of fuel that burns within 25 seconds, according to the pilot.
Texas athletic department's chief revenue officer Steve Hank praised Jet Pack Guy and told reporter Brian Davis, "Mighty Fine is one of the most innovative, creative sponsors that we have, and they're great. They always want to push the envelope and try something. So we are brainstorming ideas and concepts with them right now to try something new."
So this means something new for the 2015. So I have to ask, what tops a jet pack?
MORE FROM FOX SPORTS SOUTHWEST: 
- Highest paid coaches in college football
- Ranking NFL quarterback salaries
- Oldest player on every NBA team
---