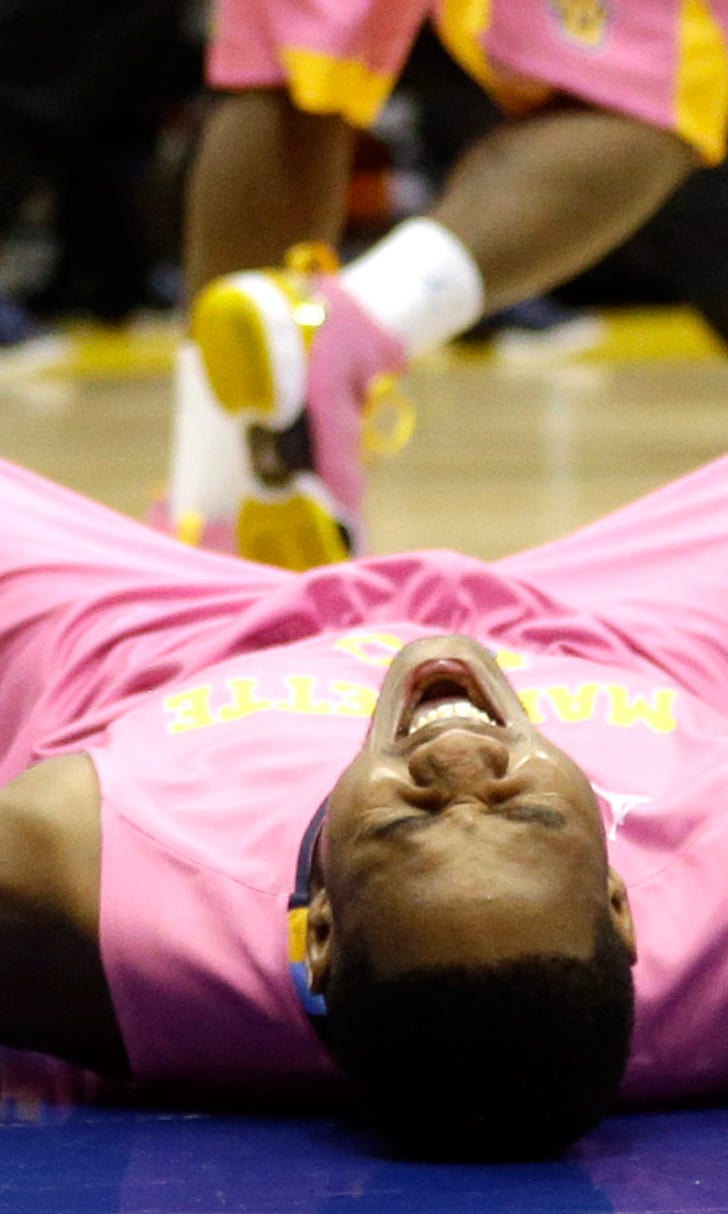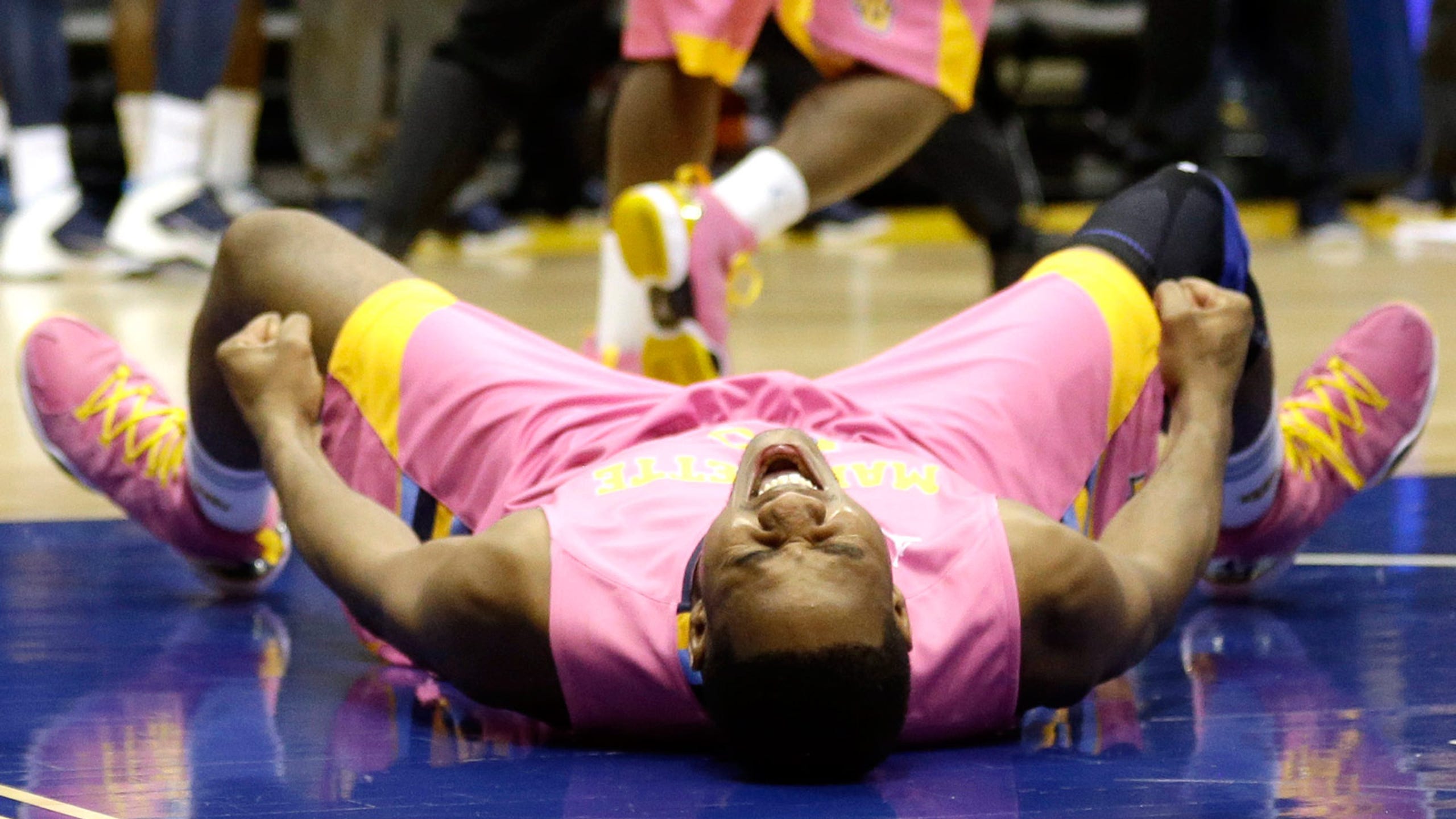 Long-hobbled Taylor finally feeling like himself
BY foxsports • January 31, 2014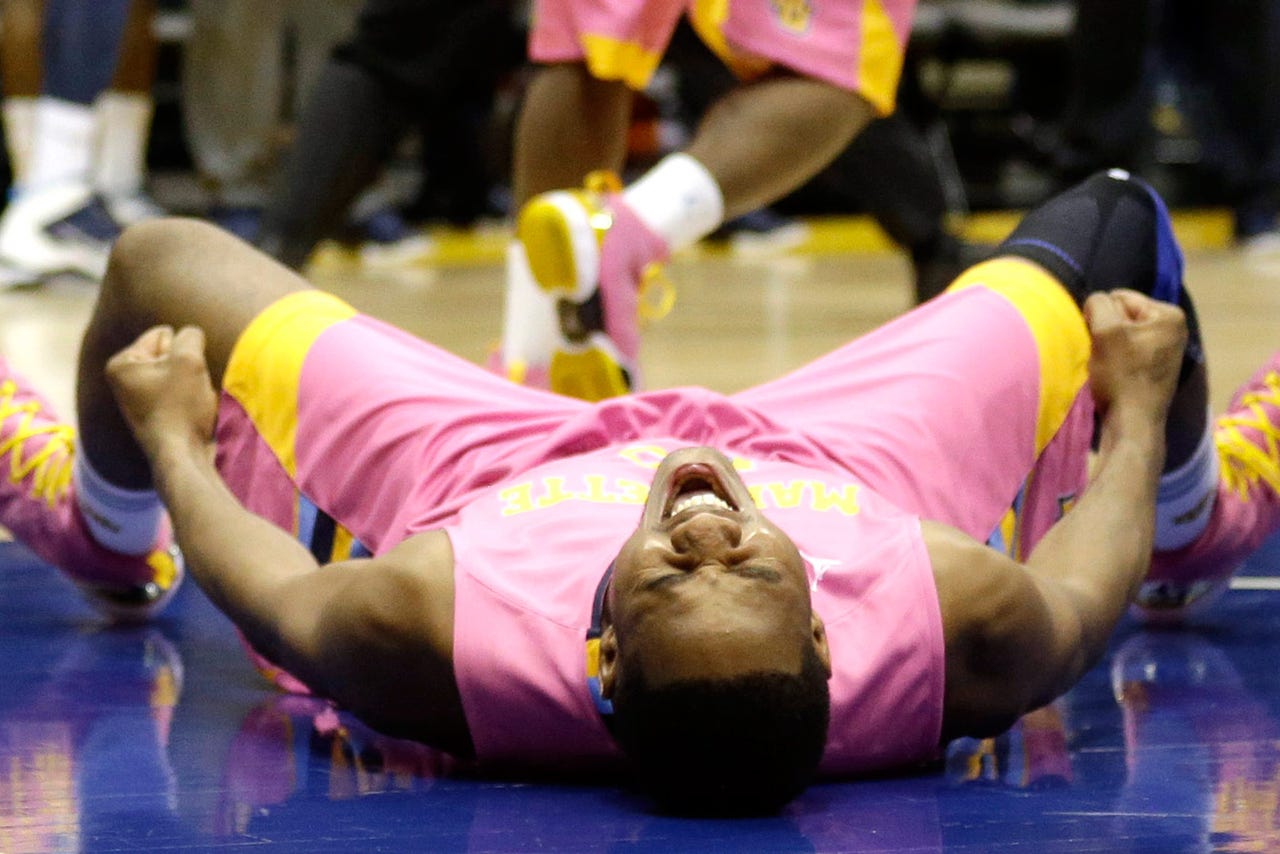 MILWAUKEE -- Steve Taylor Jr. was about to commit to having offseason surgery when he decided to ask if the procedure would cause him any trouble when the season rolled around.
A benign growth, described by Marquette coach Buzz Williams as a hook at the end of the right thigh bone where it connects to the knee, needed to be sawed off.
"I posed that question right before I had (the operation)," Taylor said. "Would it hurt me when the season got here? He said no, but it's not all the way healthy yet. I feel pretty good now, but it all depends on how Buzz feels about it."
The promising sophomore forward anticipated being ready in three to four months after the surgery in early May, leaving him plenty of time before Marquette began practice in October. But that wasn't the case.
"I think the rehab was not as quick as we had hoped," Williams said. "He went through half of our individual workouts, he went through half of boot camp; I'm subbing him in and out."
Taylor struggled with the entire process, both physically and emotionally. According to Williams, the atrophy in both the thigh and knee was causing that part of Taylor's right leg to be unstable. Sensing a lack of confidence, Williams started Taylor in Marquette's first two games of the season, hoping that would get him going.
"He hadn't earned that right," Williams said. "I told him that. I told our team that. Our team likes Steve, they understood what I was trying to do. In hindsight it was probably the wrong thing because he wasn't physically able to be who he was. You look at what he did statistically during those games, he shot just as many 3's as anyone else because he was weebly-wobbly and couldn't get all the way in there."
After playing 22 minutes and posting a double-double of 16 points and 11 rebounds against Grambling State on Nov. 12, Taylor played just 10.3 minutes per game and scored just three total points in Marquette's next six contests.
Taylor didn't get in at all when the Golden Eagles traveled to Madison to face Wisconsin, and Williams revealed the knee was the reason after the game. He sat out seven of Marquette's next 10 games, playing a total of 12 minutes against New Mexico, Creighton and Xavier.
"It's been stressful because I want to play," Taylor said. "With my knee holding me back a little bit it's been stressful."
This was all a new experience to Taylor, a highly-ranked recruit who helped Chicago's Simeon High School to three straight Illinois state championships as an all-state performer. The 6-foot-8 forward flashed his talent during his freshman season at Marquette and was expected to play a big role this year.
But not being able to play due to a lingering injury was clearly bothering him.
"Steve has been around a lot of good people in his life," Williams said. "His mom is very stable, a very strong-minded and great lady. His high school coach at Simeon is the best. I would be talking to his high school coach when Steve was really struggling emotionally and he was like, 'Buzz, he's not even the same guy.' "
Taylor's patience was finally rewarded against Georgetown when he came off the bench to score 14 points and grab six rebounds in a career-high 23 minutes on Jan. 20, helping the Golden Eagles to an overtime victory.
"You root for everybody on your team," Marquette forward Jamil Wilson said. "He had a rough time getting back. To finally see him get in there and have success, it makes me really happy for him."
Five days later against Villanova, Taylor played 23 minutes again and had six points and three rebounds. He saw the floor for just 10 minutes Thursday against Providence but still managed to grab five boards.
"It felt good to finally get back on the court and help my team win," said Taylor, who feels his knee is currently at 90 percent. "I'm ready to play. Hopefully I can do more of that."
Both Davante Gardner and Jamil Wilson have spoken to how much of an impact a healthy Taylor can make, especially against teams that play zone against the Golden Eagles. But Taylor feels he can help Marquette the most on the glass.
A tenacious offensive rebounder, Taylor had 15 offensive boards while averaging just 8.3 minutes in Marquette's final 10 games last season. The sophomore has hauled down seven offensive rebounds in his last three games.
"I like to rebound," Taylor said. "With the team we have, we don't have many guys who just want to rebound. Just playing tough like the guys who used to be here, just tough, hard-nosed guys. I feel like I can help with that."
Maybe more importantly, Taylor seems to have regained his confidence and personality. He knew he was back after completing an athletic 3-point play against the Hoyas.
"I was able to jump off the ground as fast as I can, like a double-jump," Taylor said. "I wasn't able to do that a couple of weeks ago. It would have taken me a long time to get off the ground a second time.
"When I was able to do that, I was like, 'Yeah, I feel it now.'"
Follow Andrew Gruman on Twitter
---