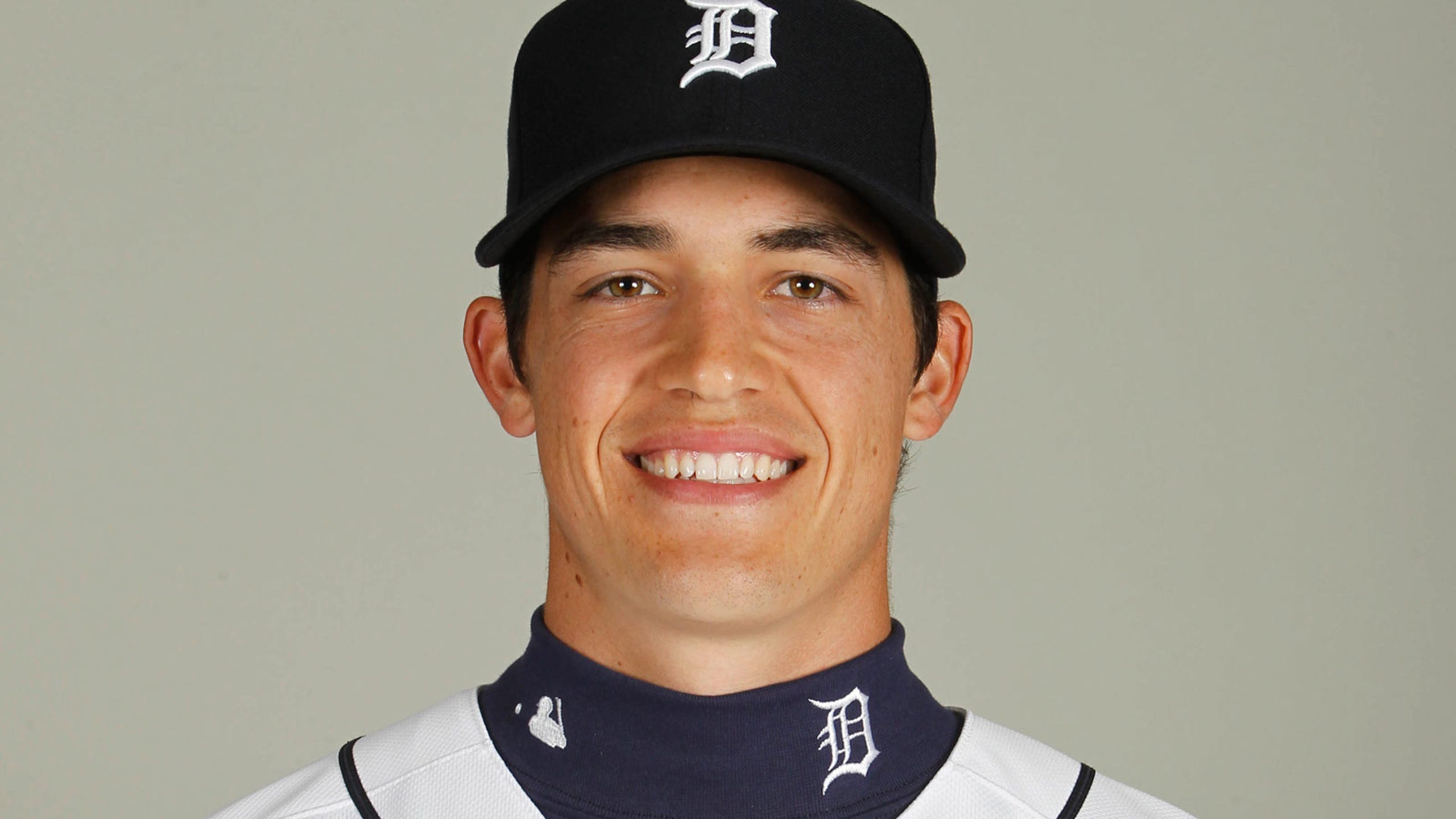 Lobstein enjoying his time in Tigers camp
BY foxsports • February 24, 2014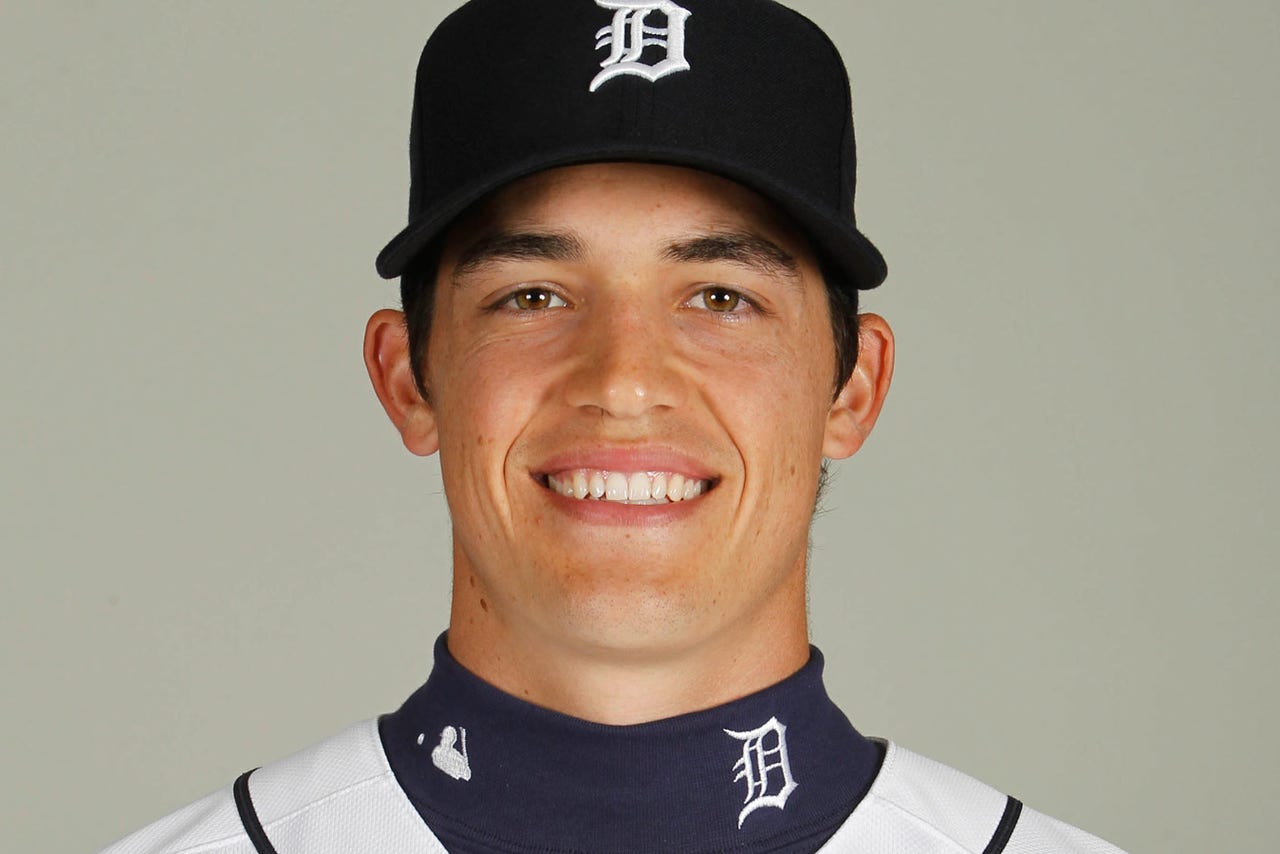 LAKELAND, Fla. --  There's a reason the Detroit Tigers put Kyle Lobstein on their 40-man roster -- he has a chance to contribute at some point this season.
The New York Mets originally selected Lobstein in the Rule 5 draft from the Tampa Bay Rays in 2012, and then sent him to the Tigers for cash considerations.
Lobstein was one of seven players who agreed to terms Monday.
The others are fellow lefty Drew Smyly, right-handers Jose Ortega, Luke Putkonen and Evan Reed; infielder Nick Castellanos and outfielder Steven Moya.
Lobstein, 24, is the kind of pitcher the Tigers like in one sense -- he's tall at 6-foot-3.
But he's not the sort of hard-thrower they usually like.
"Especially compared to some of these guys here," Lobstein said in the Tigers clubhouse at Joker Marchant Stadium. 
Lobstein said his out pitch is his cutter.
"It's kind of a big cutter," Lobstein said. "It's in between a cutter and a slider. I can make it break a little more if I need to or if I feel like the guy's going to be swinging, try and miss his bat a little bit more, or try and make it smaller and get a quick out. I'm able to manipulate it a little bit into a few different pitches so it's been working out well for me."
After acquiring Lobstein, the Tigers sent him to Double-A Erie, where he made 15 starts, going 7-4 with a 3.12 ERA and 1.25 WHIP. Opponents hit .262 against him.
The Tigers then promoted Lobstein to Triple-A Toledo, where he made 13 starts, going 6-3 with a 3.48 ERA and 1.35 WHIP. Opponents hit .267 against him.
Lobstein hopes to improve upon that.
"Going into it, I'm just trying to build off of last season," Lobstein said. "I felt like I had a full year and it felt like it was a good year. It's something you definitely want to take into the season in high spirits and try and keep that confidence up, especially when you start getting after it."
Lobstein said he felt like he took a big step forward last season.
"The big thing was the strikeout to walk ratio for me, especially with the previous two years compared to last year," Lobstein said. "I felt like I was commanding my fastball pretty well, not so much trying to make the perfect pitch but making a good enough pitch to get guys out, pitching to contact. When you do that, as long as you're throwing strikes, you're going to get more strikeouts than you usually do.
"So the walk numbers went down and the strikeout numbers went up so that was encouraging numbers to see."
In 2013, Lobstein had 148 strikeouts at Erie and Toledo compared to 52 walks. 
In 2012, Lobstein had 129 strikeouts at Double-A Montgomery of the Southern League, compared to 69 walks.
"I felt like every time I was going out, I was giving my team a chance to stay in the game and have a chance to win," Lobstein said. "That's all I feel like the team can ask for from a starter."
The question is whether Lobstein will remain a starter if he reaches the big leagues.
Of his 120 minor-league games, 119 were starts.
"There's only been a couple times, whether it be in the minor leagues for rehab, a guy came in and needed to go one or two innings, so they usually start the game so they can get their rehab going after the game and get out of there," Lobstein said. "So other than that, I've always been a starter.
"Last year during spring was the first time I was consistently out of the bullpen. So it was a change but I didn't feel overwhelmed at all. So if they do put me in that role, I feel like I'd be able to adapt to it and take on that role pretty well."
Lobstein said he hadn't talked to Smyly, a career starter who pitched out of the bullpen all of last season.
"I imagine I'll be able to talk to him a little bit, kind of see what approach he took with it, because obviously he was successful at both," Lobstein said. "He seemed to handle it pretty well so I'd like to see how he did that."
Although Lobstein will most likely be slotted for Toledo again as a starter, he could still get a chance to come up to Detroit at some point, either as a starter or reliever.
Whatever happens, Lobstein has enjoyed his spring so far.
"It's fun, I can say that, especially with the rag ball tournament," said Lobstein, who came in second to Joba Chamberlain. "I think it's underappreciated at times, especially beginning of the year because I think it really brings guys together. You get to know each other more and you really do pull for each other. It creates a team atmosphere and a chemistry that's key during the season."
---