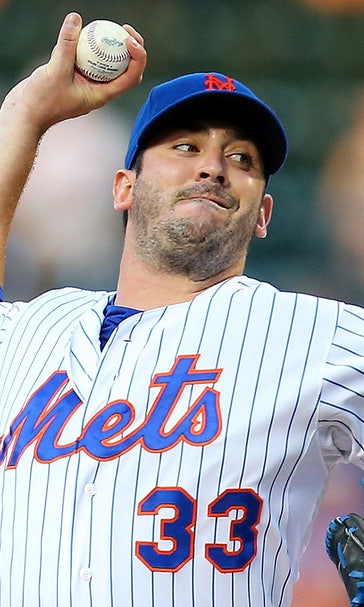 LISTEN: Matt Harvey talks Mets hot play, innings limit, karaoke, Seinfeld, more
BY Jimmy Traina • August 14, 2015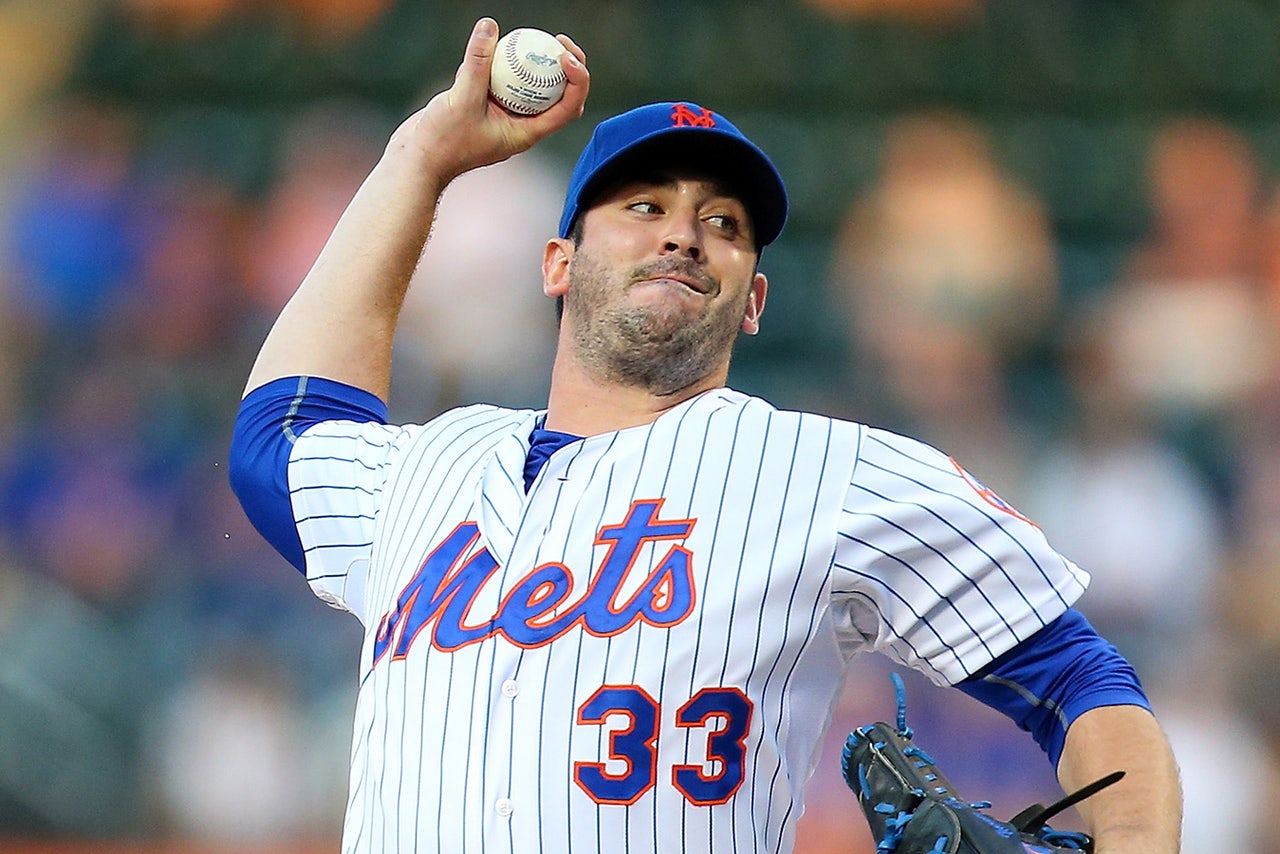 New York Mets pitcher Matt Harvey (11-7, 2.61 ERA) joined "The Buzz with Jimmy Traina" to talk about his team's red-hot play, his dominance on the mound, whether he or Jacob deGrom should start Game 1 of a playoff series, his relationship with New York fans, his rumored altercation with former teammate Jon Rauch, his new endorsement deal with AXE Hair Prime, the Mets-Yankees rivalry, the Twitter friendship between Jerry Seinfeld and Yoenis Cespedes, his go-to karaoke song, his must-see TV show late at night, Billy Joel and much more.  
Among the highlights:
Harvey on Mets 'recent surge:
"I think it started in spring training. Our whole mindset was to win. We did a pretty good job of that the first half. And after the All-Star break, we heard rumblings of trades here and there, but obviously the new additions and what we've done since then has been pretty incredible. Definitely sparked the rest of us, sparked New York. And we're excited about it."
On Mets being in first place:
"It's amazing going to the ballpark when you're winning. Everybody's mindset is to have fun, enjoy it, keep things going. Right now it's fun going out there every day. Can't wait till it's my turn to go on the mound every fifth day. We just gotta keep that going."
On a whether Mets have him on an innings limit this season:
"I have no idea. There's a lot of things that go into that question. I think the doctors, my agent, [GM] Sandy Alderson have all talked about it. They're going to go over what's best, and, obviously, as a player you gotta keep your head down and keep focused and keep with your task at hand. If I start worrying about that and it gets in my head, then my performance may suffer."
On his recovery from Tommy John surgery:
"Everything feels good right now."
On why he got a hair endorsement deal with AXE instead of Jacob deGrom and Noah Syndergaard:
"Those guys can both use Pantine Pro V or whatever it is and keep their long hair looking good, but for me it was an easy choice going with AXE. It's going good for me right now."
On if he's ready to start Game 1 of the World Series:
"I think right now that's on our minds. We definitely want to be there. I think we're all ready to start Game 1."
On his go-to karaoke song:
You can listen to the podcast below or download it on iTunes.  And don't forget to subscribe to "The Buzz" on iTunes and/or SoundCloud.
---
---