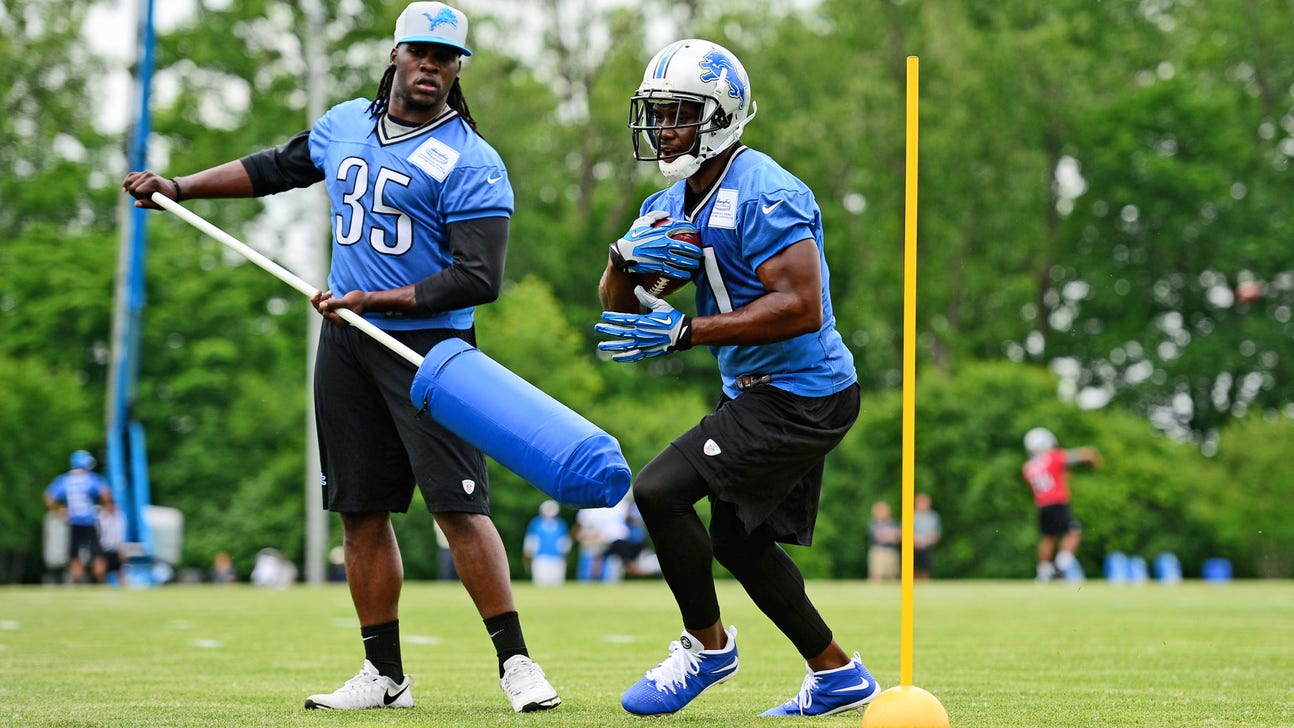 Lions Notes: Feel-good atmosphere puts extra pep in players' steps
Updated
Mar. 4, 2020 3:47 p.m. ET

ALLEN PARK, Mich. -- The Detroit Lions were jamming to electronic music blaring over the loudspeakers during Monday's practice indoors.
It was all intended to create a distraction and force players to communicate in a noisy environment, similar to what they'll face on the road, but center Dominic Raiola said there's another benefit.
"It puts a little extra pep in your step," Raiola said.
The perception during his first training camp is that new coach Jim Caldwell, in general, likes to keep a light mood around the team.
Caldwell, however, said that has nothing to do with it.
"I've never even thought about that," Caldwell said. "This is work.  This is a business. I don't really care if the mood is light, to be honest with you. I'm more interested in results, getting our guys ready.
"I don't think they hired me to be a social director."
Not the music director, either, although Caldwell did confirm that he has veto power.
"We won't play anything that's not clean, that's for sure," he said.
Caldwell said there's another important reason for this perceived feel-good atmosphere around camp.
"I think these guys love being around each other," he said. "It's not anything that's orchestrated. It's not anything I'm doing. It's them.
"They enjoy one another. They're optimistic where they are and they have a good feel about them. That's the thing you're sensing. Hopefully, that keeps going.
"I think when you have good morale, you can accomplish anything. Here's the real key -- whether or not we can have great morale when things get tough."
TRYING TO WINN JOB
The Lions probably won't have a roster spot available for him because of a logjam at running back, but Southfield (Mich.) native George Winn's physical style hasn't gone unappreciated.
Reggie Bush is among those who have enjoyed watching Winn, an undrafted running back from the University of Cincinnati.
"He's a hard runner," Bush said. "He's physical. I love that about him. He runs at his own pace. If you're not on his pace, you better get on it or you're going to get run over.
"We love it. He's out there trying to prove himself. He's trying to make the team. He's doing the right things. His head is in the right direction."
Winn led the Lions with 39 yards rushing on six carries Saturday in the preseason opener against Cleveland.
His fumble, however, spoiled an otherwise impressive individual performance.
EXTRA POINTS
--- Offensive guard Larry Warford (illness) and safety Don Carey (undisclosed) didn't practice Monday. Running back Theo Riddick returned after leaving Saturday's game early with an abdominal injury.
--- The Lions waived receiver Quintin Payton following practice and claimed Conner Vernon off waivers from the Cincinnati Bengals. Vernon wasn't drafted coming out of Duke last year.
--- Quarterback Matthew Stafford threw his first interception this camp during an 11-on-11 or seven-on-seven drill. It came on a poorly thrown pass that was deflected by tight end Brandon Pettigrew.
--- Actor Jeff Daniels made his annual visit to camp and spent time talking afterward with Caldwell and some of the players.
---