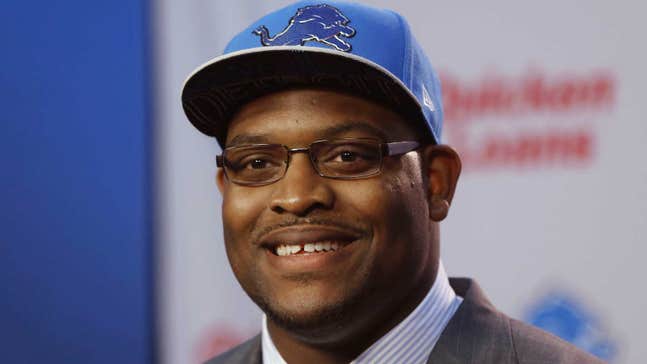 Lions' Laken Tomlinson fulfilling late grandfather's dream on and off field
Published
May. 1, 2015 6:53 p.m. EDT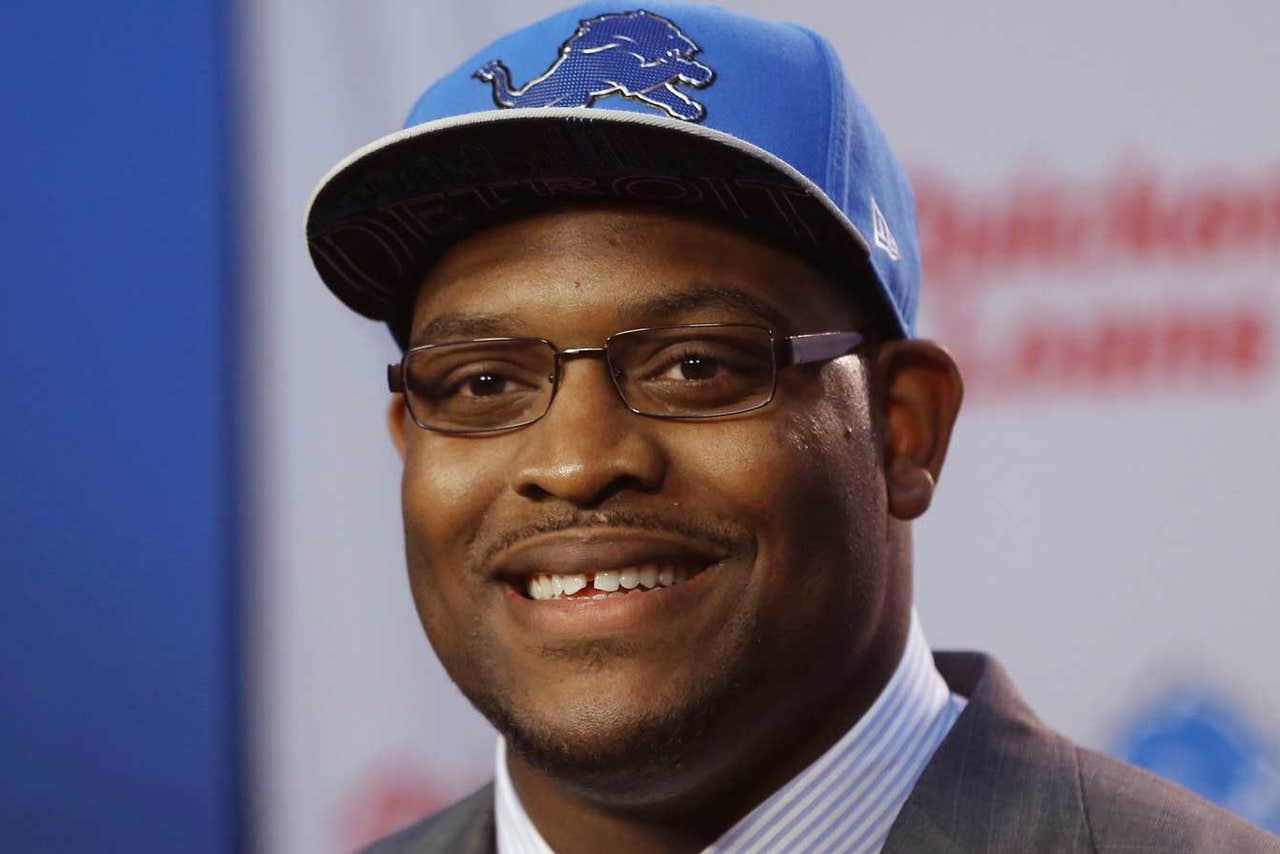 ALLEN PARK, Mich. -- Laken Tomlinson's late grandfather was the one who got this fascinating journey all started -- from Jamaica to the United States and ultimately to Tomlinson becoming a first-round draft pick by the Detroit Lions.
Ivan Wilson came to America over a decade ago "looking for a better life, for an opportunity like this," for both his children and grandchildren, Tomlinson said.
"I feel like I'm fulfilling his dreams," Tomlinson said Friday afternoon, about 16 hours after hearing his name called at the NFL Draft in his hometown of Chicago.
That dream was all about achieving success in life and Tomlinson is doing just that, not only on the football field but also by graduating from Duke in pre-med with a double degree in evolutionary anthropology and psychology.
Twelve years ago, at the age of 11, Tomlinson made the move to the United States, arriving in Chicago, the Windy City, on a typically chilly day.  
"I never really wore sweaters in Jamaica," Tomlinson said during an introductory news conference at the Lions' headquarters. "It never really got that cold.
"That first night in Chicago was shocking. It was maybe like 30 degrees or something. We were freezing. My uncle had to go get us some sweaters and meet us at the airport."
Tomlinson had trouble making friends at first because they couldn't understand his broken English. But he was determined to stick to that master plan set by his grandfather.
Sadly, Wilson wasn't able to see it all become reality Thursday night when the Lions made Tomlinson the 28th pick overall.
Wilson died when his grandson was a sophomore in high school. The circumstances involved in his death have greatly affected Tomlinson.
"It impacted my academic path a lot," Tomlinson said. "He was on vacation in Jamaica. He had stomach ulcers. He was bleeding in his stomach. He lost consciousness. They took him to the hospital ... and he passed away."
Tomlinson said there had been a similar incident back in the United States a couple years earlier, but with a much different outcome.  
"I remember going in the next day to see him (at the hospital) and he was A-OK," Tomlinson said.
Tomlinson wondered "why weren't they able to take care of him (in Jamaica) like they did a couple years (earlier in the U.S.) because it was the same issue."
"It really angered me," he said. "I just wanted to know why."
He started doing some research and came to a frustrating realization.
"I found out the Jamaican health-care system was not on par compared to the American health-care system," Tomlinson said.
"I decided I wanted to change that. I wanted to do something about that. That's when I decided I wanted to do medicine. I wanted to get into pre-medicine."
Tomlinson's goal is to have a successful football career before going to medical school to become a neurosurgeon.
Ultimately, he'd like to use these experiences to help fix that inadequate Jamaican health care.
Tomlinson hasn't been back since 2008, but he said he feels a close connection to his native land. His father, in fact, still lives there.
Tomlinson described growing up as a kid in Jamaica as "a simple life."
"We didn't have much at all," he said. "It was a tough lifestyle."
He lived in a home with so many relatives under the same roof that he can't remember how many.
"Everybody lived there," he said. "My mom's family, my uncle's family."
All in what Tomlinson recalled as "a two- or three-bedroom home," which was built by his grandfather, an architect.
Tomlinson's mother has encouraged him to never forget where he came from, regardless of how much success he enjoys over here.
"I think I'll be representing Jamaica a lot," he said proudly. "It's a beautiful island. Just being there will bring a sense of tranquility to your heart. I love Jamaica. It's where my roots are."
As for the reaction to him getting drafted so high, Tomlinson said, "I would say the island's pretty happy right now."
Much of Tomlinson's celebration Thursday night consisted of him and his family and friends just sitting around and reflecting on how this has all happened.
"We talked about everything that went into the master plan of me getting here, just reminisced about the entire process of what brought me here," he said.
"One day I'm in Jamaica running around barefoot, playing soccer. My mom would call out to me. I'd go sprinting over because I wasn't supposed to be out of the yard.
"Just being able to talk about that stuff brings joy to my heart. Being able to make my mom proud and my family proud is truly tremendous."
Tomlinson, who is 6-foot-3, 320 pounds, eventually switched from soccer to football when he became a teen-ager because of his size.
He got accepted to a prep school, Lane Tech, on the other side of Chicago from where he lived, requiring a 60-90 minute trip by foot, train and bus each way.
That type of dedication is among the qualities that impressed the Lions.
It wasn't until after his redshirt junior year at Duke, however, that Tomlinson seriously set the NFL as a realistic goal.
"I sat down and thought 'This could happen. I can play in the National Football League,'" he said. "I did everything in my power to set myself up in a great position to be where I am today."
Tomlinson will attend his first NFL game when he makes his debut in a Lions' uniform.
His grandfather undoubtedly will be on his mind again that day.
---