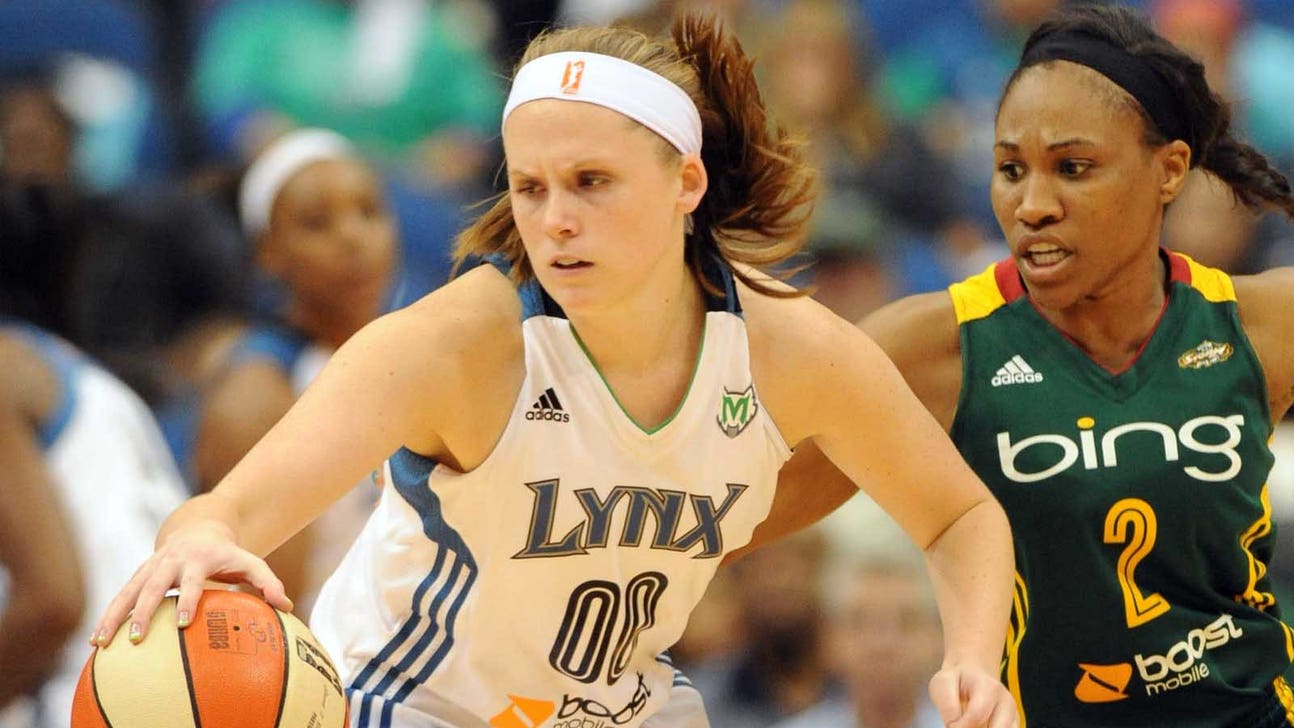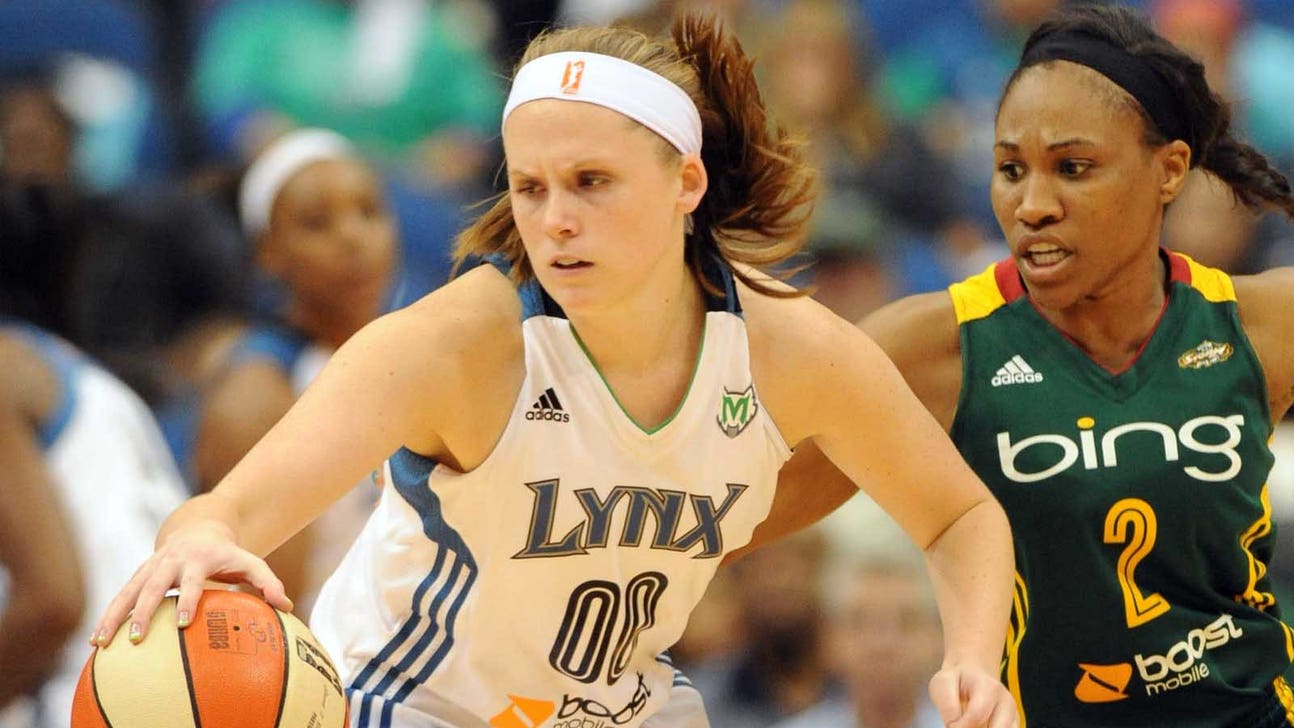 Lindsey Moore needs to make 'great jump' for Lynx this year
Published
May. 14, 2014 10:45 a.m. ET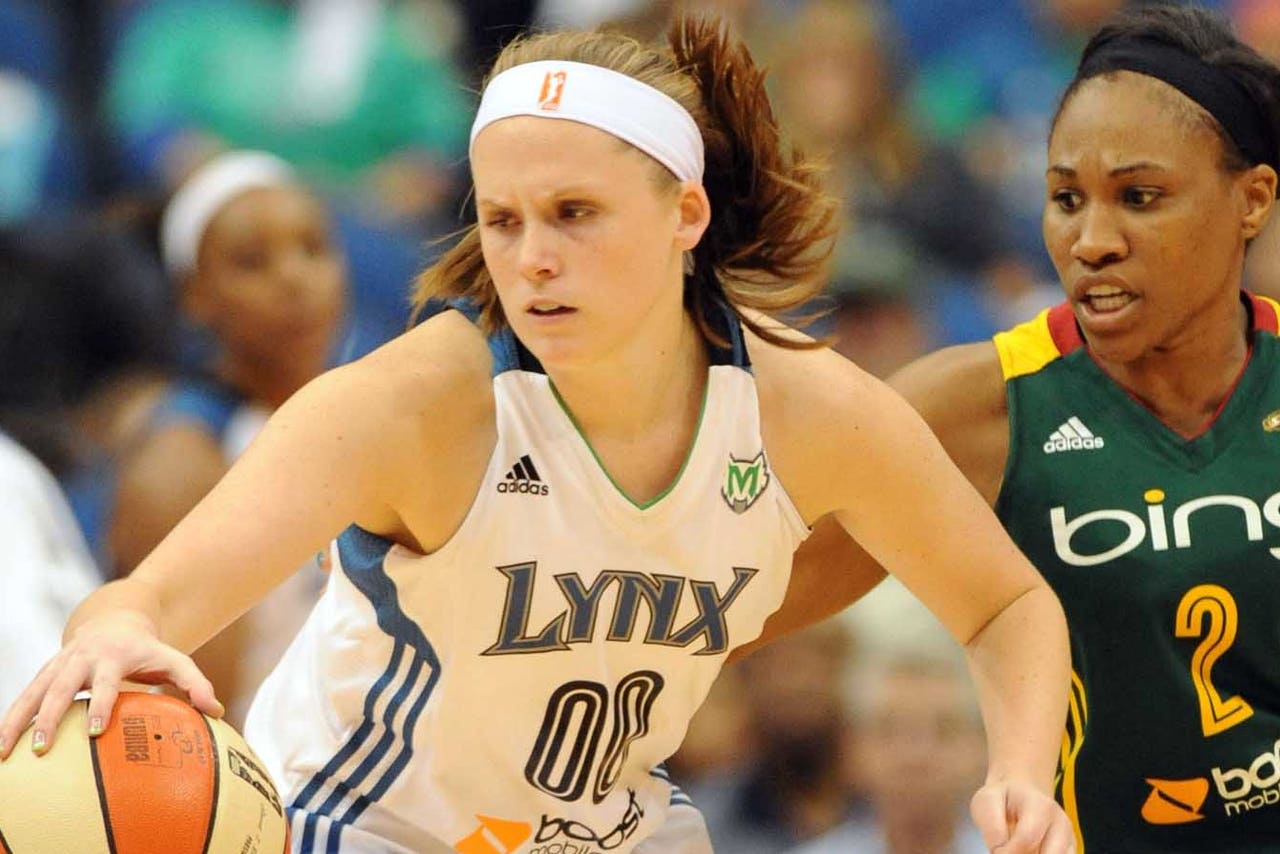 MINNEAPOLIS -- It's hard to imagine one of Minnesota's most celebrated athletes appearing lost in the moment.
But even in steering the Connecticut Sun to the WNBA Finals her rookie year in 2004, former Gopher great-turned WNBA champ-turned Olympic gold medalist Lindsay Whalen found herself wide-eyed at times.
"Looking back on that now, I probably drove coach (Mike) Thibault crazy," the 11th-year veteran said Monday at the Lynx's media day. "Rookie point guard starting, and that year we made the Finals and we were like a shot away from winning it, but it was a lot of ups and downs that year for sure. You're coming from college where you're a senior, you're usually a captain, all that, and then you're coming in your rookie year starting all over again.
"It's definitely a transition; it makes you grow, though, as a person, and you become a lot better for it."
So Whalen can relate to the experience of her primary backup entering the 2014 campaign.
Helmed by Whalen, Maya Moore and Seimone Augustus, Minnesota's main core from its three straight finals runs and two championships is back. Behind that trio and the club's regular top-seven rotation from last year, there's a glut of inexperience.
And in between, there's Lindsey Moore.
"I'm trying to blend that gap," she said.
Entering her second season in the WNBA, the 12th overall pick in last year's draft is the clear-cut second option at the point behind Whalen. Monica Wright is out with an injury, and the Lynx's only other possible floor general, Tan White, has played the one so little in her life that she's admittedly scared of it.
It's a demanding spot for Lindsey Moore to be in. And when it comes to point guards, Cheryl Reeve is a demanding coach.
"She needs to make the most of that opportunity when she does get to play," Reeve said. "She's going to get the opportunity early. We'll see what she does."
Just like Whalen did her rookie season, Moore suffered a dip in confidence last year. After starring at Nebraska for four seasons, she averaged just seven minutes per game, shot 25.8 percent from the floor and rarely looked comfortable in what equated to a mop-up role.
And she's not bashful in saying it affected her psyche.
"I think the majority of my season, I looked and felt like a rookie out there," Moore said. "I think it's kind of easy to get lost in the crowd and be like 'oh my gosh, they're so good' or 'I watched them play for so long.' You almost have to, like, reality check yourself and not lose the fact that you're there, too."
She did so near the end of the season and in the playoffs, coming in to spell Whalen at times and running Minnesota's offense more efficiently. During the WNBA offseason, she played in Italy for a short time but headed back to her hometown of Seattle after a contract disagreement with her team.
Between catching up with family and trips to Lincoln, Neb., to reunite with college teammates including 2014 Shock second-round selection Jordan Hooper, she worked with personal trainer Chris Hyppa in Seattle.
Two weeks of training camp, Reeve said, revealed Moore still has a long way to go.
"She, frankly, the first couple weeks of training camp, didn't take any step from what we saw from last year," Reeve said sternly. "I was concerned for Lindsey."
But a seven-point, eight-assist, two-steal performance in the Lynx's WNBA Preseason Tournament championship win against Chicago on Sunday served as a bit of a mold-breaker. But with Wright out indefinitely with a knee injury and free-agent acquisition White "breaking out in hives" when she hears the words "point guard," Reeve joked, it's up to Moore to assume the role of No. 2 point guard.
"I think I need to make a great jump," Moore said.
Her teammates, starting with Whalen, say she's ready.
"I think she's really taken a couple big steps this offseason," Whalen said. "First and foremost, she's a great teammate. She's a great person. She just really fits into the team well."
Said Wright: "She's absolutely ready. She's a natural point guard, someone who's experienced at the point guard position. She's been showing out a lot in practice and definitely earning everyone's confidence."
Follow Phil Ervin on Twitter
---