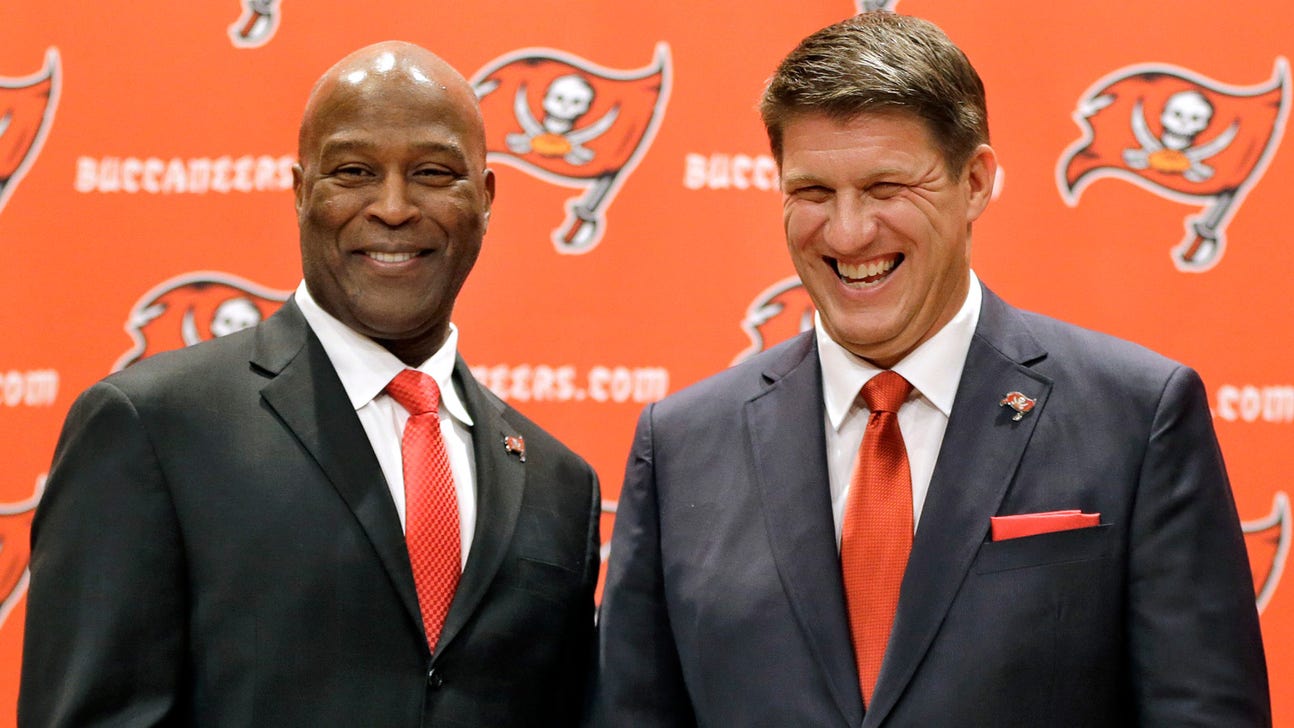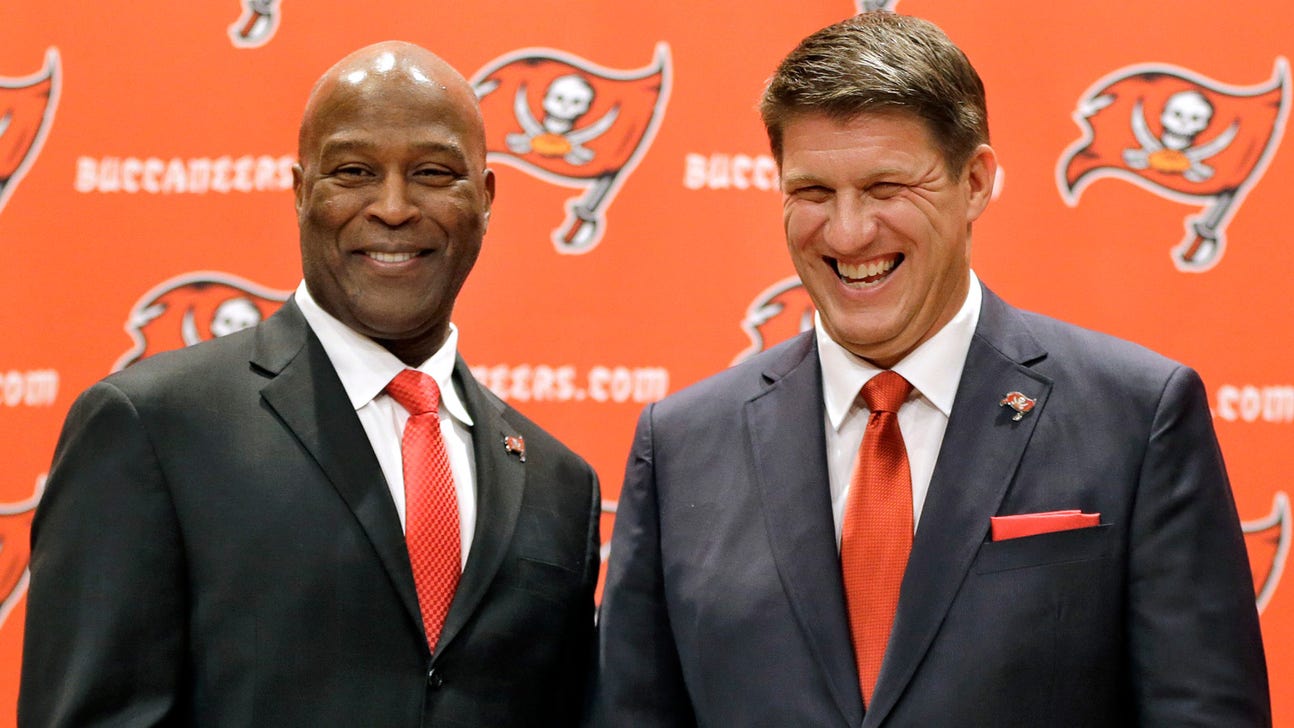 Licht, Smith relationship must be true partnership for Bucs to succeed
Published
Jan. 23, 2014 8:16 p.m. ET

TAMPA, Fla. -- Who will run the Tampa Bay Buccaneers? To hear new general manager Jason Licht speak, "partnership" will be a popular buzzword around One Buc Place.
That will be the best result of all, if both Licht and new coach Lovie Smith practice what they preach.
There has been plenty of chatter in recent weeks about the power held by Smith, who has final say over all personnel matters. Licht, a former vice president of player personnel for the Arizona Cardinals, was introduced Thursday after he was hired Tuesday. In his first public comments, he made clear too much has been made of Smith's last word over the roster.
"I can probably count in my head eight teams that are in the same kind of situation we are," he said. "I don't want to get into the nuts and bolts of it, but we really are in a partnership. We're working together, and if we can't come to a decision, we move on to the next decision. He's going to put a lot of trust into me and my staff to come to a consensus. It's not like Lovie can sit there and watch 600 players.
"That will be our job. ... I'll tell him who I think we should draft, and he'll watch 'em and if we agree, then we'll do it."
The Bucs will be best served if Licht acts as a clear, wise voice to Smith, one that's willing to disagree with the coach when a situation warrants healthy debate. That should be the goal. That should be the outcome.
Smith has reason to trust Licht. Licht has 18 seasons of scouting and player personnel experience in the NFL. He has worked alongside six coaches who have guided teams to a Super Bowl: Don Shula, Jimmy Johnson, Bill Belichick, Andy Reid, Pete Carroll and Ken Whisenhunt.
Yes, he's green in his current role. But he's capable.
Licht came off as smart and aware Thursday. Make no mistake: He has much to prove as a first-time GM. There's some risk involved with his hire. But he seems humble about the challenges ahead -- he said time management will be his largest learning curve -- and he did enough to impress Smith and the Glazer family in three separate interviews with them before his hire. (He was the only candidate to interview three times.)
The Miami Dolphins also showed interest in him for their vacant GM position. He makes an impression. He's ready for the responsibility before him.
"He's not a yes-man," Smith said. "We were looking for the best possible general manager we could get, a guy that knows personnel, that has been in a lot of different situations."
Licht has seen plenty of situations in a career that has included stops with the Dolphins, Carolina Panthers, New England Patriots, Philadelphia Eagles and Cardinals. It seems clear that this will be largely Smith's team to mold and shape in his image. That's the choice the Glazers made by pursuing the former Chicago Bears coach with aggression after firing Greg Schiano on Dec. 30.
Smith, however, will reach his potential in Tampa Bay only if Licht is more than a complementary figure.
That means there must be disagreements about potential draft picks, if warranted. That means there must be educated give-and-take about tinkering with the roster. That means there must be deep, two-sided discussions about strategies in free agency.
"You always hear about the power thing, and I always say, 'Listen, they have to work together," Bucs co-chairman Joel Glazer said.
"You see any success in an organization, they're working together. Each person has their say."
If the Smith-Licht working relationship becomes a true partnership, then the Bucs will have a strong foundation in their new era. It's possible. Certainly, Licht said all the right things in his opening message.
Now comes the most important part: Placing a vision into practice.
"Just like I think I'm a great fit for this family, for this coach, we've got to get the right fits on the field, otherwise it just doesn't work," Licht said. "It's going to be a partnership."
You can follow Andrew Astleford on Twitter @aastleford or email him at aastleford@gmail.com.
---