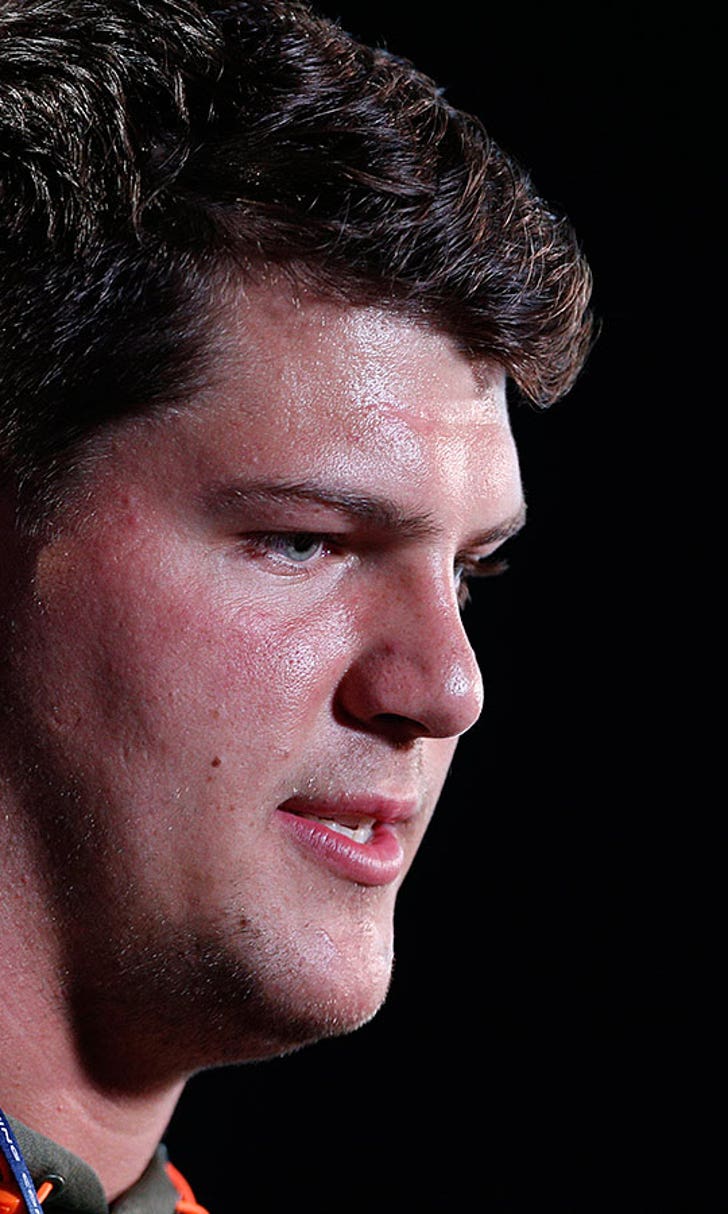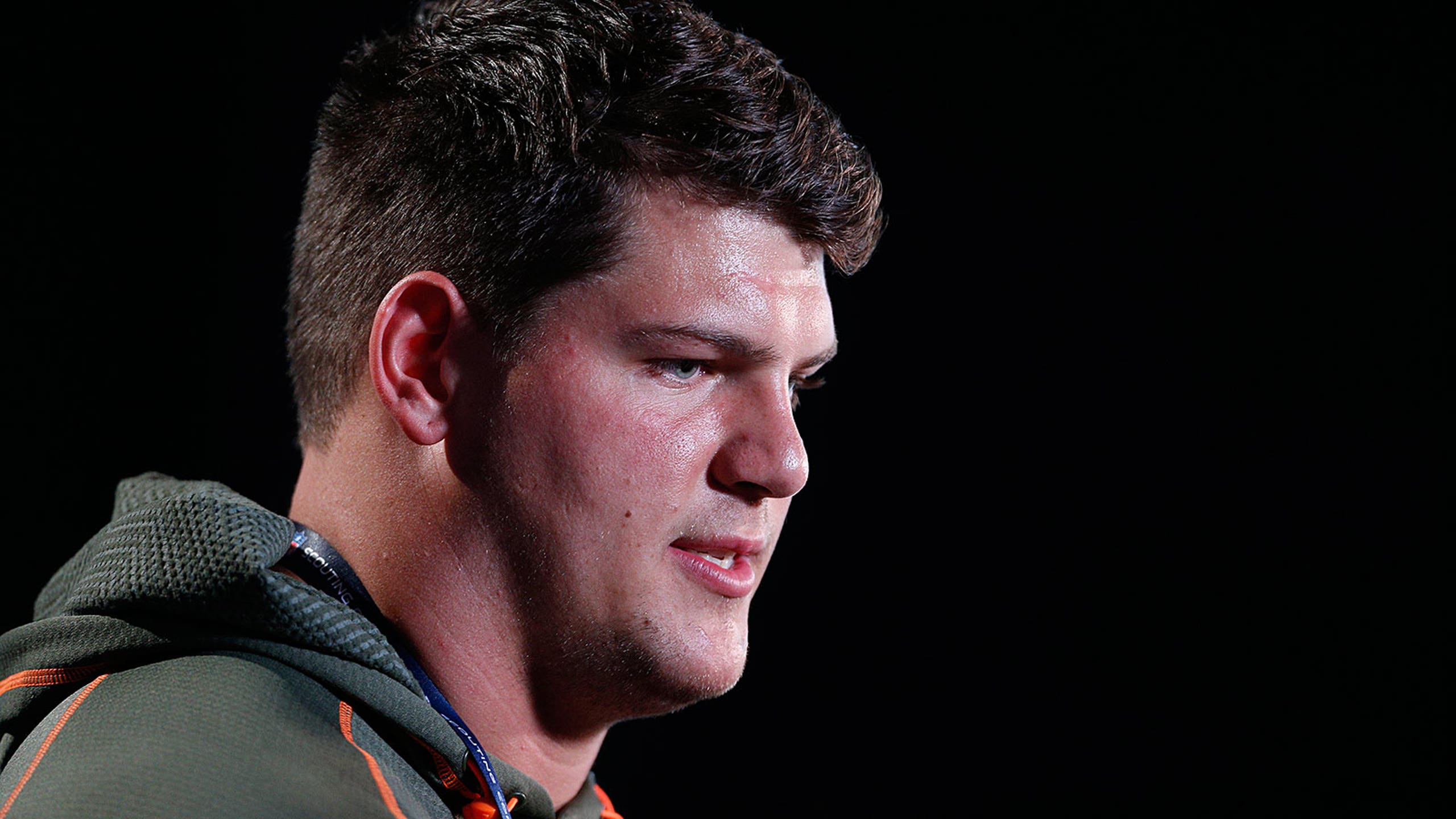 Lewan impresses at NFL Scouting Combine
BY foxsports • February 22, 2014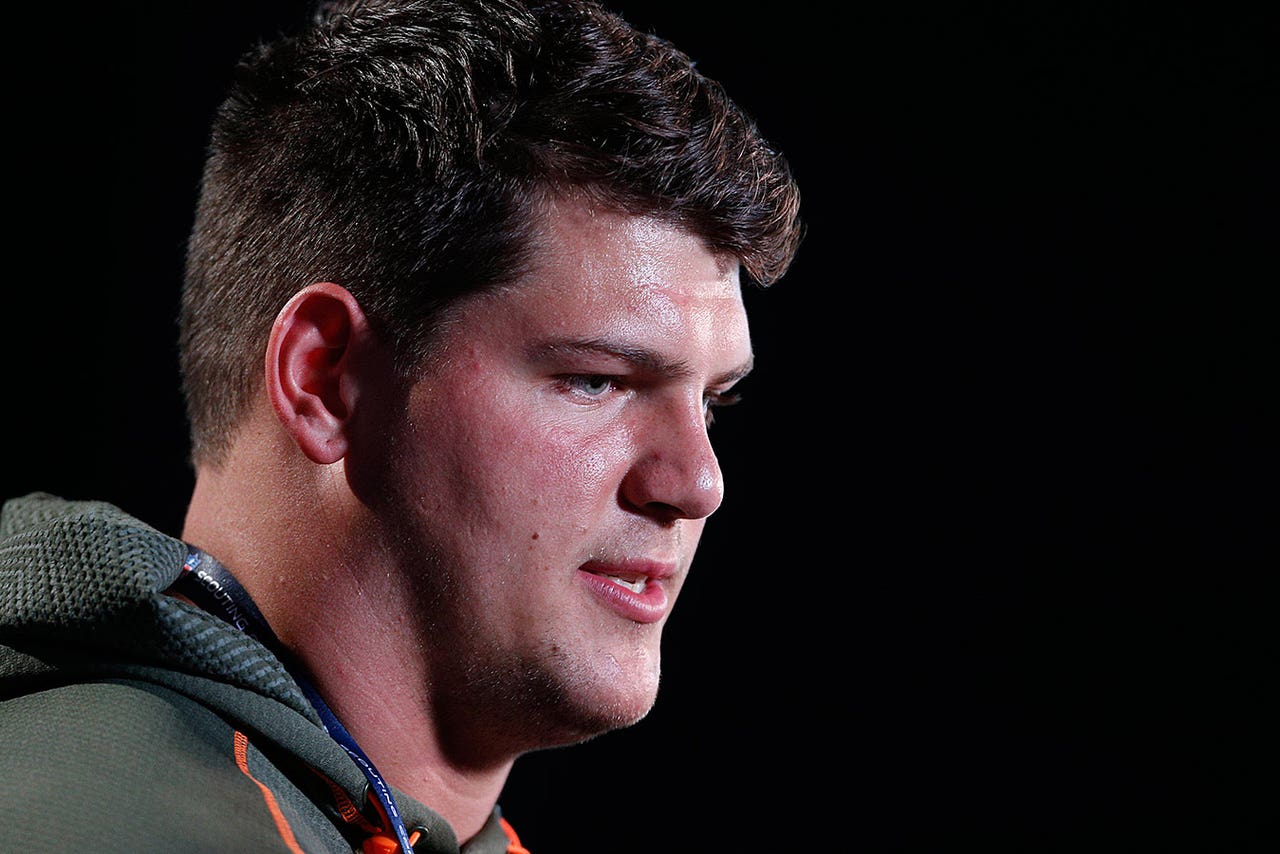 Taylor Lewan promised to put on a display of athleticism at the NFL Scouting Combine, and he lived up to his word.
Lewan, a second-team All-American tackle last season at Michigan, ran the fastest 40-yard dash time among offensive linemen, 4.87 seconds, Saturday at Lucas Oil Stadium in Indianapolis.
Lewan -- who measured in at 6-foot-7, 309 pounds -- is projected a likely top-10 pick overall for the NFL Draft on May 8.
Going into the combine, he was generally considered the third-best tackle behind Auburn's Greg Robinson and Texas A&M's Jake Matthews.
Both Robinson and Matthews also performed well, but Lewan made a strong argument that he is definitely in their class.
"I think he helped himself as much as anybody," said Daniel Jeremiah, a former NFL scout and now an analyst for the NFL Network. "We knew he was in that discussion with the top-3 tackles. I think he's making a case to push up even higher."
Robinson (6-5, 332 pounds) ran the 40 in 4.92 seconds, and Matthews (6-5, 308) in 5.07.
At 29 inches, Lewan also had the third-best vertical jump of the offensive linemen, better than both Matthews (28 1/2) and Robinson (27 1/2).
In the bench press, Lewan finished with 29 reps at 225 pounds compared to 32 reps by Robinson and 24 by Matthews.
Lewan also excelled in the agility drills.
"I am so impressed with how smooth and how fluid he is," said former New York Giants offensive lineman Shaun O'Hara, a NFL Network analyst. "He looks so natural. He's a plug-and-play guy. You put him in (as a starter as a rookie) and you don't have to worry about him."
Lewan and Robinson were two of five offensive linemen who ran sub-5 seconds in the 40.
It was quite a showing by men their size.
"The numbers we're seeing these top tackles run is just amazing," analyst Mike Mayock said during the NFL Network telecast.
Lewan's unofficial 10-yard split was clocked in 1.64 seconds. Mayock said that type of time is comparable to what "tight ends and running backs are running for 10-yard splits."
The initial 10-yard burst is viewed as more important for what offensive linemen do on the field than the full 40-yard sprint.
Mayock said that Lewand "reminds me a lot of Eric Fisher," the Central Michigan tackle who was selected No. 1 overall in last year's draft by Kansas City.
Mayock did point out some negatives with Lewan.
He said the former Wolverine is "a little lean up top (upper body)."
"Sometimes he loses players inside," Mayock added. "He oversteps to the outside."
Mayock also said that Lewan needs "to get a little stronger with his hip snap, more core strength."
Teams with top-10 picks who are most likely to consider an offensive tackle include St. Louis (No. 2), Jacksonville (No. 3) and Atlanta (No. 6).
EXTRA POINT
Michael Schofield was used to being in Lewan's shadow at Michigan. Saturday was no different.
Nevertheless, Schofield had a good day, too. His 40 time of 5.01 was the sixth-fastest of the O-linemen.
Mayock said Schofield, a right tackle for the Wolverines, "really helped himself" by showing at the Senior Bowl that he could also move inside and play guard.
"He's better than I thought he was," Mayock said.
Mel Kiper Jr, a draft analyst for ESPN, has projected Schofield as a possible third-round pick.
---