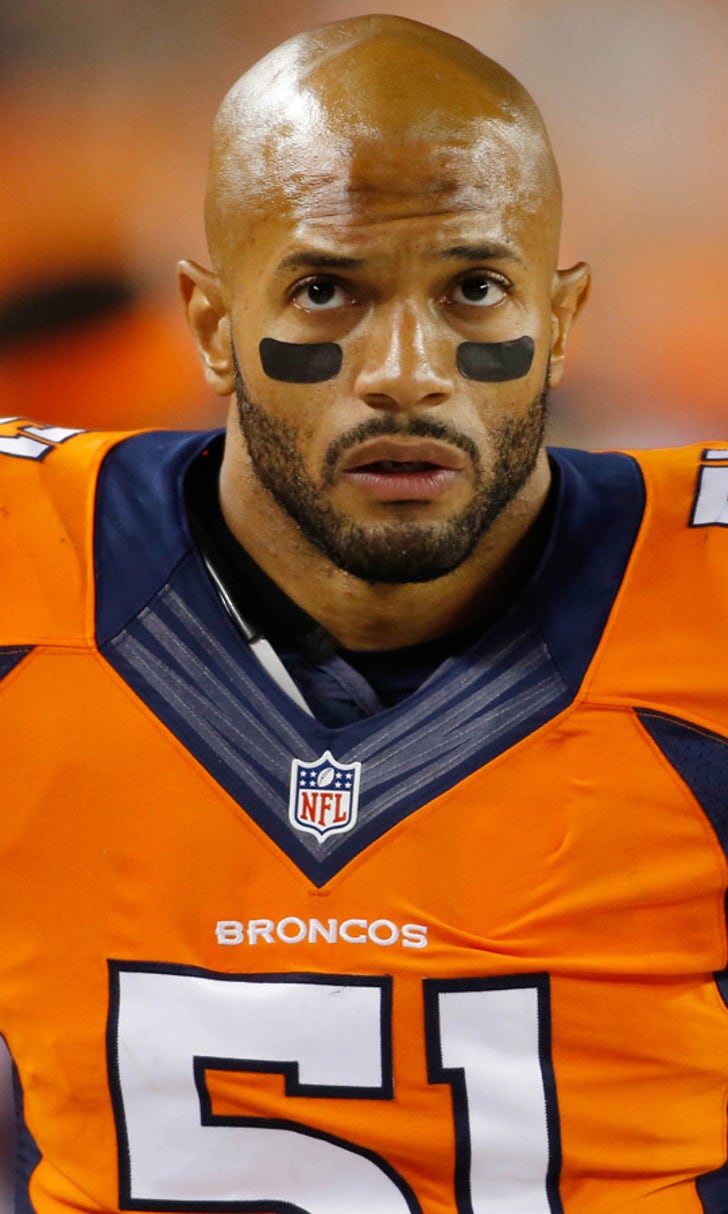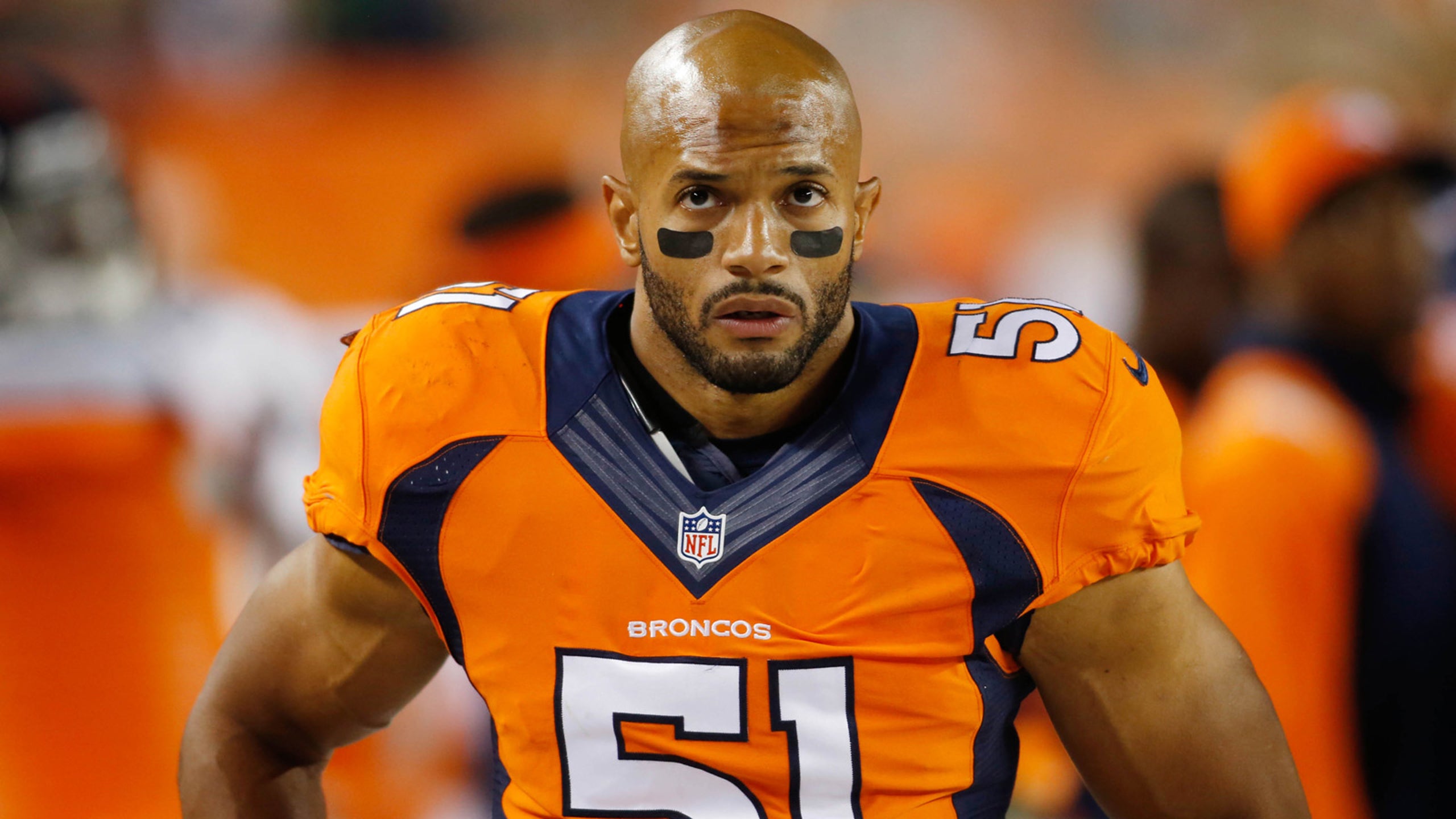 Lenon's 14-year football odyssey rewarded with Super Bowl
BY foxsports • January 23, 2014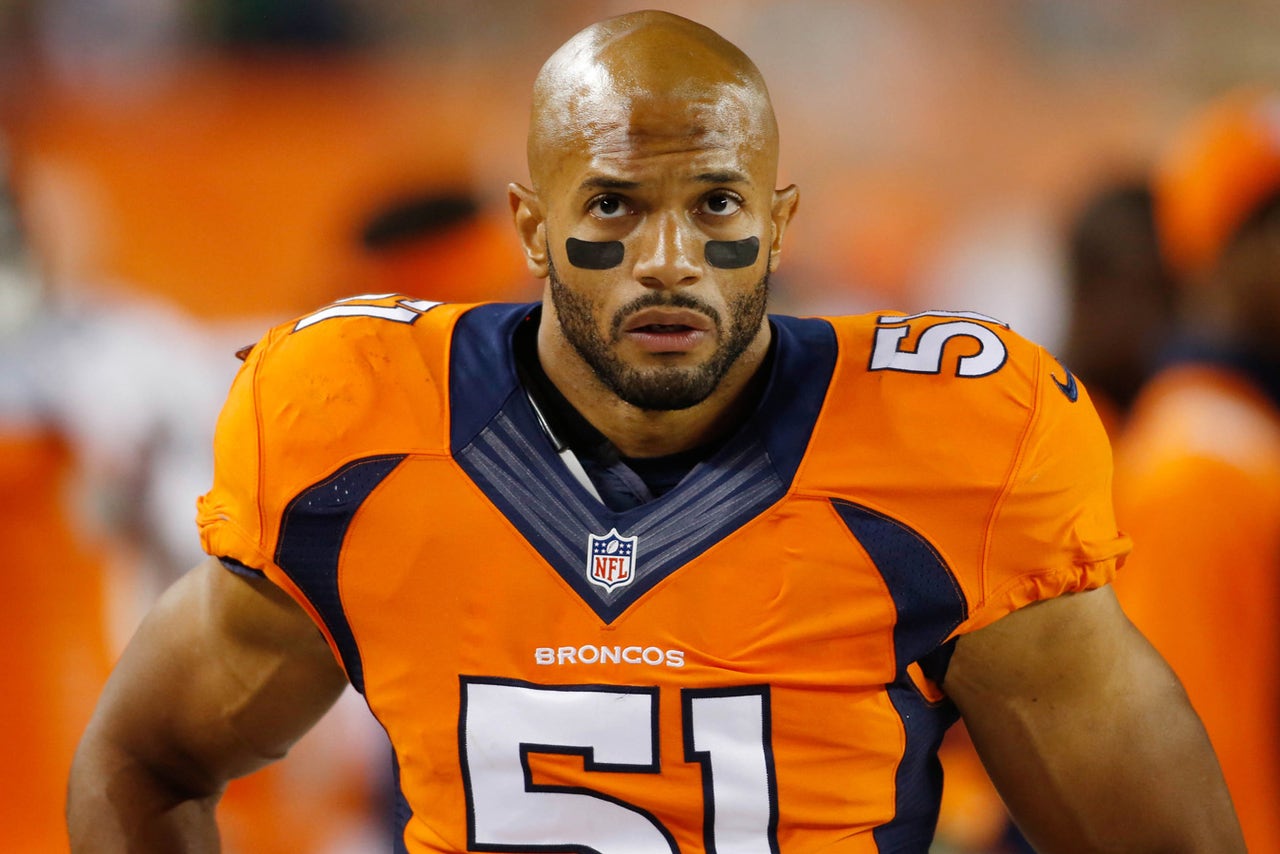 Denver Broncos middle linebacker Paris Lenon owns an odd distinction. He is the only active NFL player to have played in the XFL, the alternative and ill-fated league run by World Wrestling Entertainment CEO/Chairman Vince McMahon, where the rules were as scant as the cheerleaders' outfits and the pre-game coin toss was replaced by two players sprinting to, then wrestling for a ball on the ground to determine possession.
"I do look back on that league, but it's only because people bring it to my attention," said Lenon, who took a short trip home to Arizona to see his wife (Heather), kids (Paris, Amirah and Jalen) and his dog (Millie) this week before the Broncos head east for Super Bowl XLVIII in East Rutherford, N.J.
"It was so long ago I don't remember much about that league. I kind of exist in the moment; not in the past or the future. I know it kind of annoys my wife because she likes to plan ahead, but I just don't function that way."
Lenon's approach was probably best for his mental health. Given the stops and starts on his 14-year football journey, it would have been easy to get discouraged.
He wasn't drafted out of the University of Richmond but signed with the Carolina Panthers as a rookie free agent, beginning his pro football odyssey. The Panthers released him at the end of mini-camp and he spent the year out of football working as a substitute teacher and in a post office, sorting mail at night so he could train during the day.
He signed with the XFL's Memphis Maniax for the league's one season of existence.
Following that season, he signed with the Green Bay Packers in April but was waived after just three months. Seattle signed him one month later, then waived him after 11 days.  
Lenon re-joined the Packers' practice squad before the team's final 2001 regular season game and one playoff game, but after the season, he was assigned to play for the Amsterdam Admirals of NFL Europe.
Amsterdam was a greater adjustment than any Lenon has experienced. The fans all had whistles, few really cared about American football and there were plenty of distractions in one the world's most liberal cities.
"I wasn't interested in any of that stuff," Lenon said, chuckling. "I just wanted a chance to keep playing football."
Lenon finally made the Packers' active roster in 2002 and played mainly on special teams. He started four games on defense in 2004 and 12 in 2005 before signing a three-year deal with Detroit, where his career took off.
Over the next seven seasons with Detroit (three years), St. Louis (one) and Arizona (three), Lenon recorded more than 100 combined tackles five times, with a high-water mark of 124 (94 solos) for the Cardinals in 2010.
Despite his play, Lenon endured a lot of losing, including an 0-16 mark with the Lions in 2008 and a 1-15 record with the Rams the following season. 
"I don't think about my career in a negative way," Lenon said. "Every year was just a step. As a player, you gain more experience and knowledge every year, so I never thought about how bad I had it. I always thought I was fortunate to be playing." 
Lenon's difficult football path has certainly honed his work ethic and attitude, but Jeff Pultz, his defensive coordinator at Heritage High School in Lynchburg, Va., said both have been there since Lenon was a kid.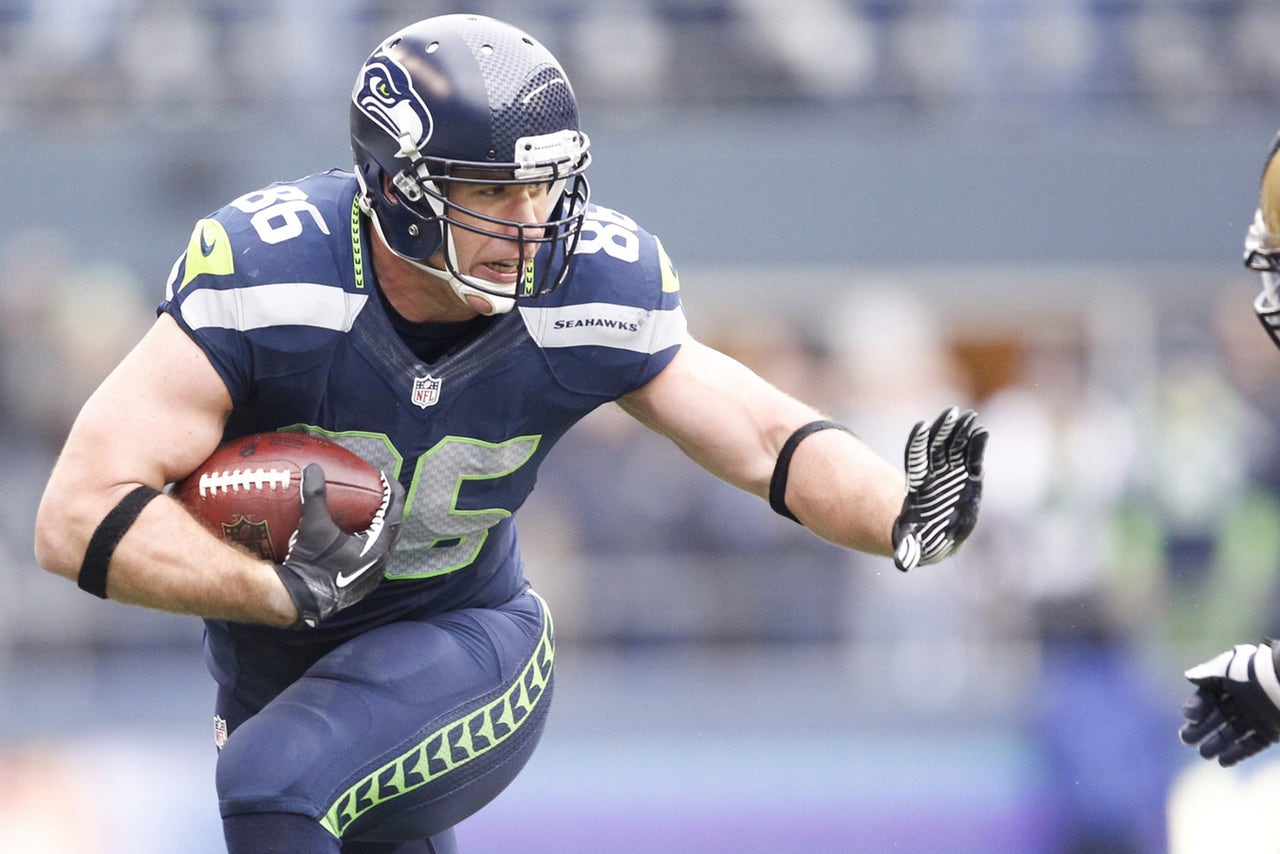 Arizona connections in Super Bowl XLVIII
BRONCOS
Paris Lenon, MLB, Cardinals (2010-12)
Omar Bolden, FS, ASU (2008-11)
Brock Osweiler, QB, ASU (2009-11)
Dominique Rodgers-Cromartie, CB, Cardinals (2008-10)

Stewart Bradley (IR), LB, Cardinals (2011-12)
Gerell Robinson (practice squad), TE, Hamilton HS, ASU (2008-11)
SEAHAWKS
Zach Miller, TE, Desert Vista HS, ASU (2004-06)
O'Brien Schofield, LB, Cardinals (2010-12)
"Sometimes athletes are high-maintenance people who want attention, but not Paris. He preferred to be in the shadows and just go on about his business," said Pultz, who credits Lenon's parents with instilling that virtue as well as humility in Lenon. "His parents taught him to be responsible with his money, responsible for his family and never forget where you came from. He carries those values with him today. He even calls his dad after every game just to let him know he's OK."
On Feb. 2, Lenon will finally get a taste of how the other half lives when the Broncos face the Seahawks in the Super Bowl. Lenon had never advanced past the divisional round of the playoffs and had only tasted one playoff victory before the Broncos' current run.
Brought in to be a backup when the season began, the 36-year-old now essentially splits snaps with erstwhile starter Wesley Woodyard,€" who primarily plays in nickel packages while Lenon plays in the base defense and in short-yardage situations. 
"He understands the game, he understands the schemes of offense, and he's gotten more comfortable in our defensive scheme as we've moved along," Broncos coach John Fox told the Denver Post. "And as I mentioned awhile back, when we started plugging him in there, he earned that opportunity."
Given all that he has overcome, it would be fair to say Lenon has earned this shot on the sport's ultimate stage. But keeping in character, Lenon just shrugs.
"It's a big game with a very big prize at the end of it, but right now, I'm still approaching it as a football game, which is something I've been doing for a long time," he said. "I'm still going to enjoy the time, and it will be big enough when I step onto the field with all the television coverage and the excitement and intensity. 
"But I think it's a bigger deal for my family who get to see this after so long. For me, it's just another work week."
Follow Craig Morgan on Twitter
---