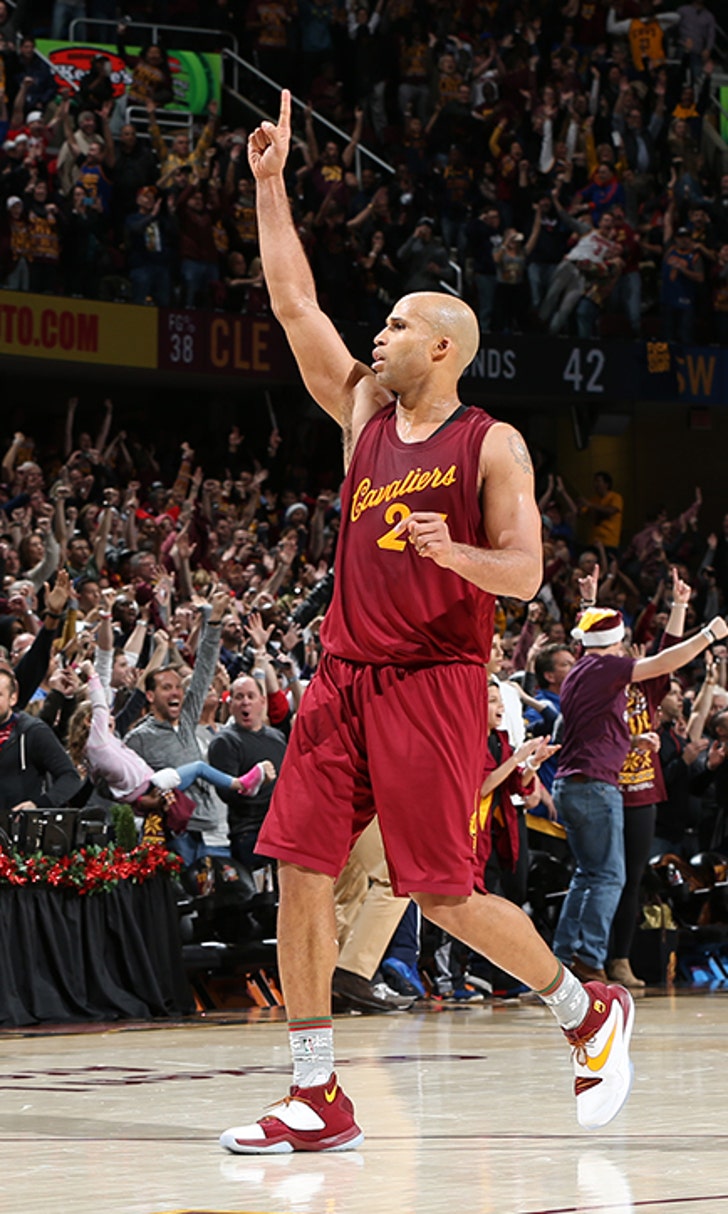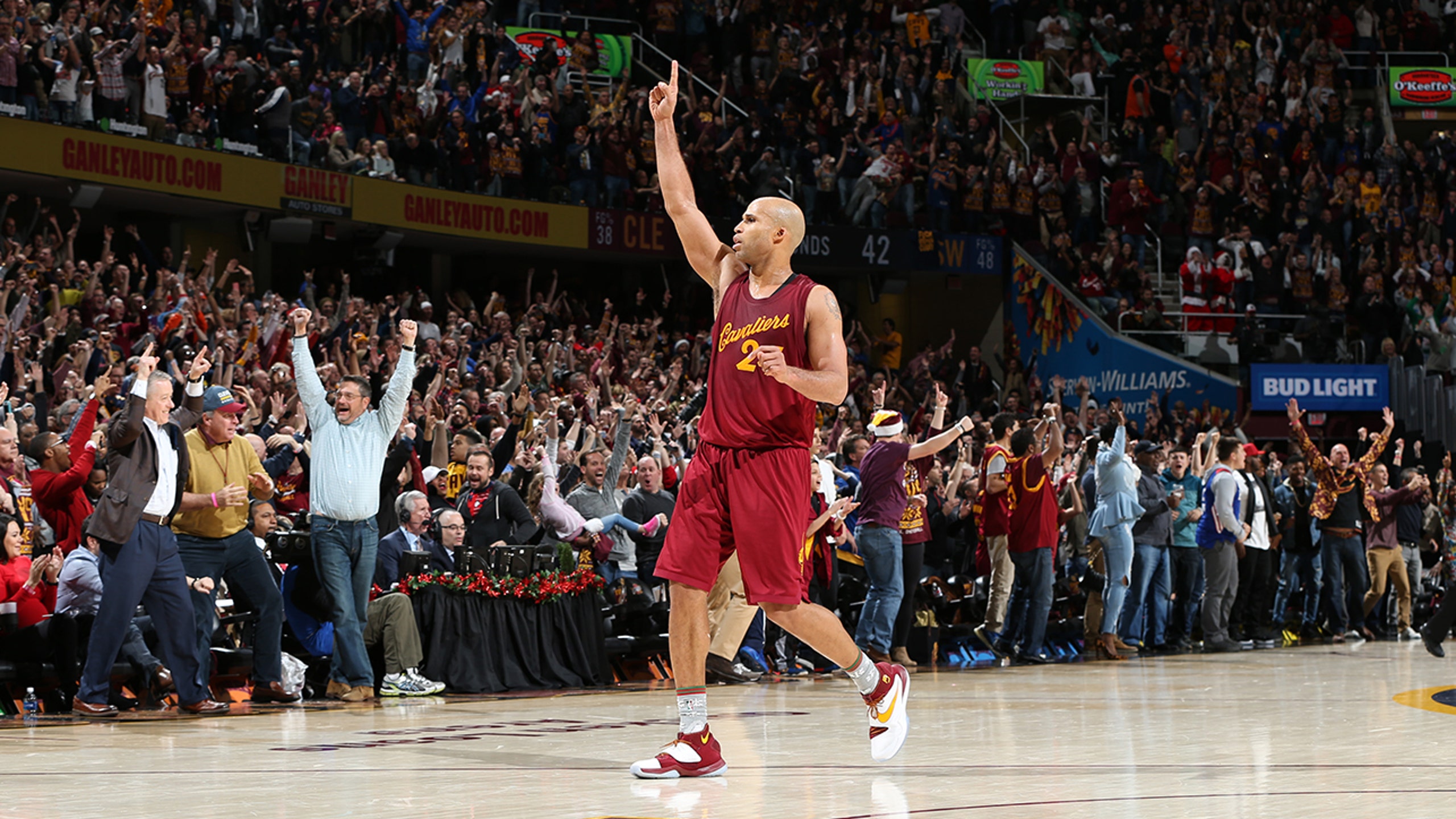 LeBron praises '95-year-old' Richard Jefferson for impressive dunks
BY Sports Illustrated and Extra Mustard/Sports Illustrated via Extra Mustard • December 26, 2016
36-year-old Richard Jefferson stole Christmas with his incredible dunks in the fourth quarter of the Cavaliers' 109–108 win over the Warriors, and earned some props from LeBron James for his efforts.
The Cavs superstar shouted out the '95-year-old' Jefferson for dunking on Klay Thompson and Kevin Durant in separate throwdowns. It's true, he's been playing forever.
It was a legendary fourth for the ancient small forward, and a reminder that anything is possible.
Still, no thank you to Kyrie Irving...
– Kenny Ducey
---
---