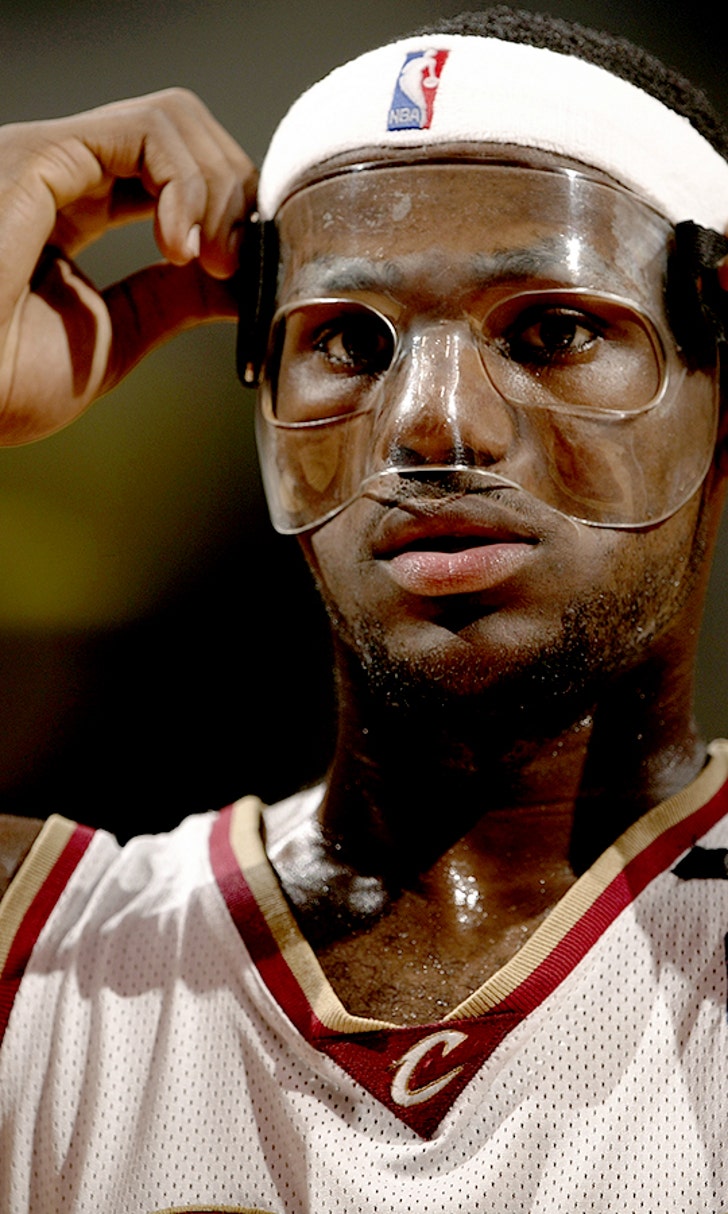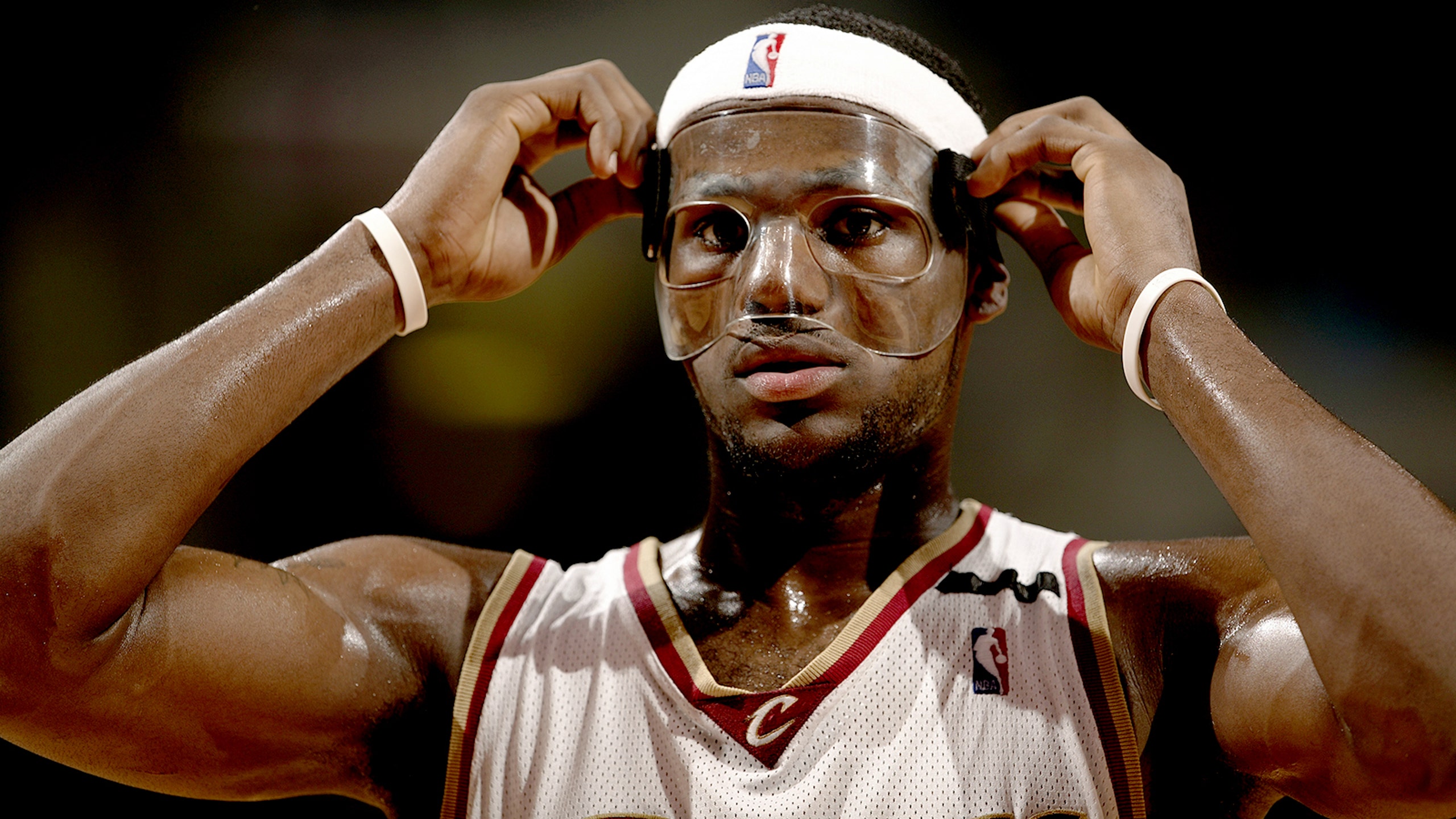 LeBron James says he'd like 'crazy' design on his mask
BY foxsports • February 26, 2014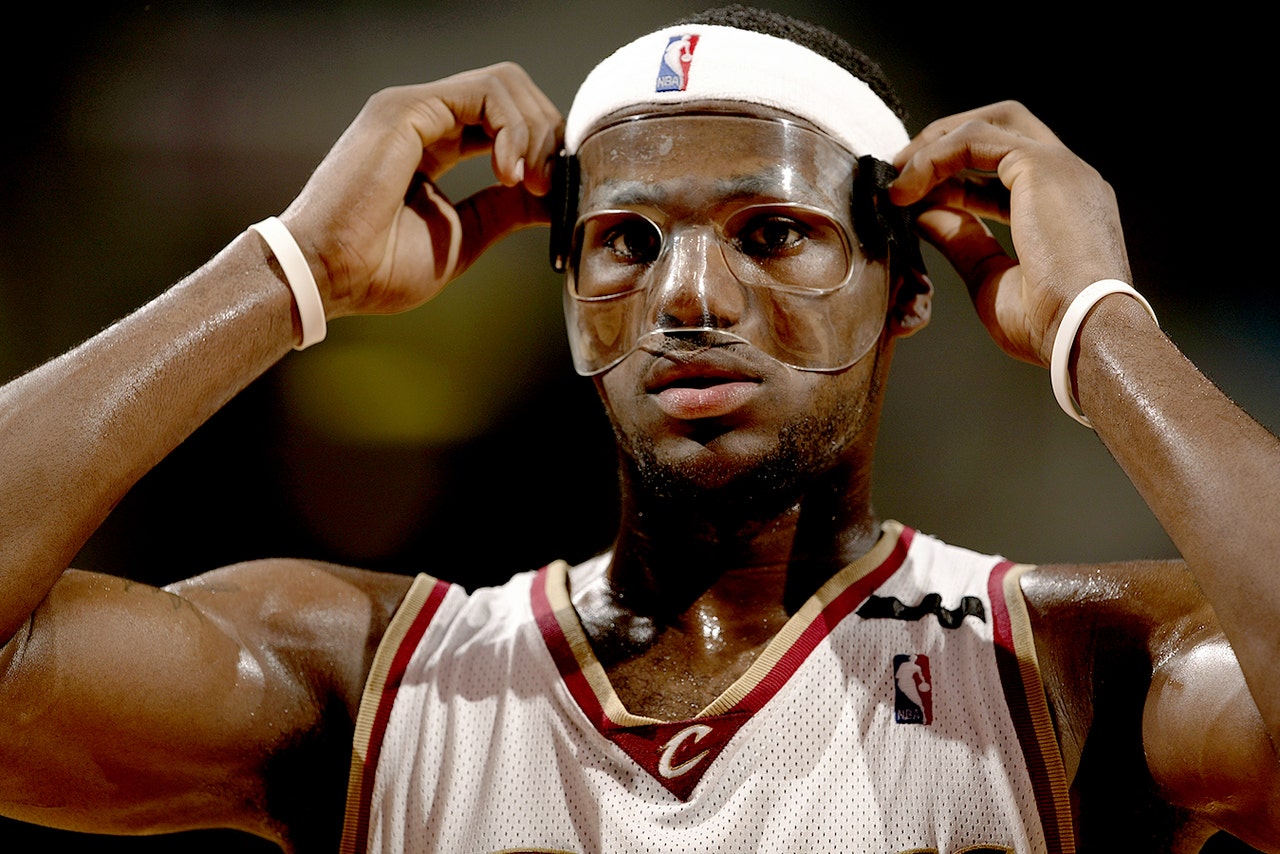 MIAMI -- If Lebron James had his way, he would design ''something crazy'' to put on the mask he'll be wearing to protect a broken nose.
''I've been talking to Marvel Comics for the last couple of days, and DC Comics, in trying to come up with one of the greatest masks of all-time,'' James said after Wednesday morning's practice. ''We'll see what happens.''
Asked about a potential design a few minutes later, the Miami Heat star said: ''Something crazy.''
James began having fun with the idea on Friday, when he posted on Instagram a picture showing his face wearing a Bane mask. He had suffered a broken nose the previous night in Miami's win at Oklahoma City.
Of course, the NBA would be unlikely to approve a custom-designed mask, even if the request was coming from a four-time NBA MVP.
In January 2011, Dwyane Wade attempted to wear tinted goggles while dealing with migraines. The league banned the tinted eyewear reportedly because they offered an unfair advantage as opponents could not see Wade's eyes.
A mask with a ''crazy'' design would almost certainly be deemed a distraction for opponents.
James returned to full practice Wednesday, when he wore a mask for the first time since suffering the broken nose. He previously wore similar protective facial gear after suffering a broken cheekbone in December 2004 while playing with Cleveland.
James probably will wear a mask for several weeks, in all likelihood beginning with Thursday night's home game against the New York Knicks.
''It's uncomfortable, but I have to wear it,'' James said. ''I've been hit in it before, and you can probably feel the nose because it's still tender ... at that time, my cheekbone was still tender ... but it definitely lessens the pain.''
While offering some protection, the mask also can create some problems.
''It get hots under there and it fogs up,'' said James, who added he wore his headband when he donned the mask while with the Cavaliers.
You can follow Charlie McCarthy on Twitter @mccarthy_chas or email him at mac1763@bellsouth.net.
---