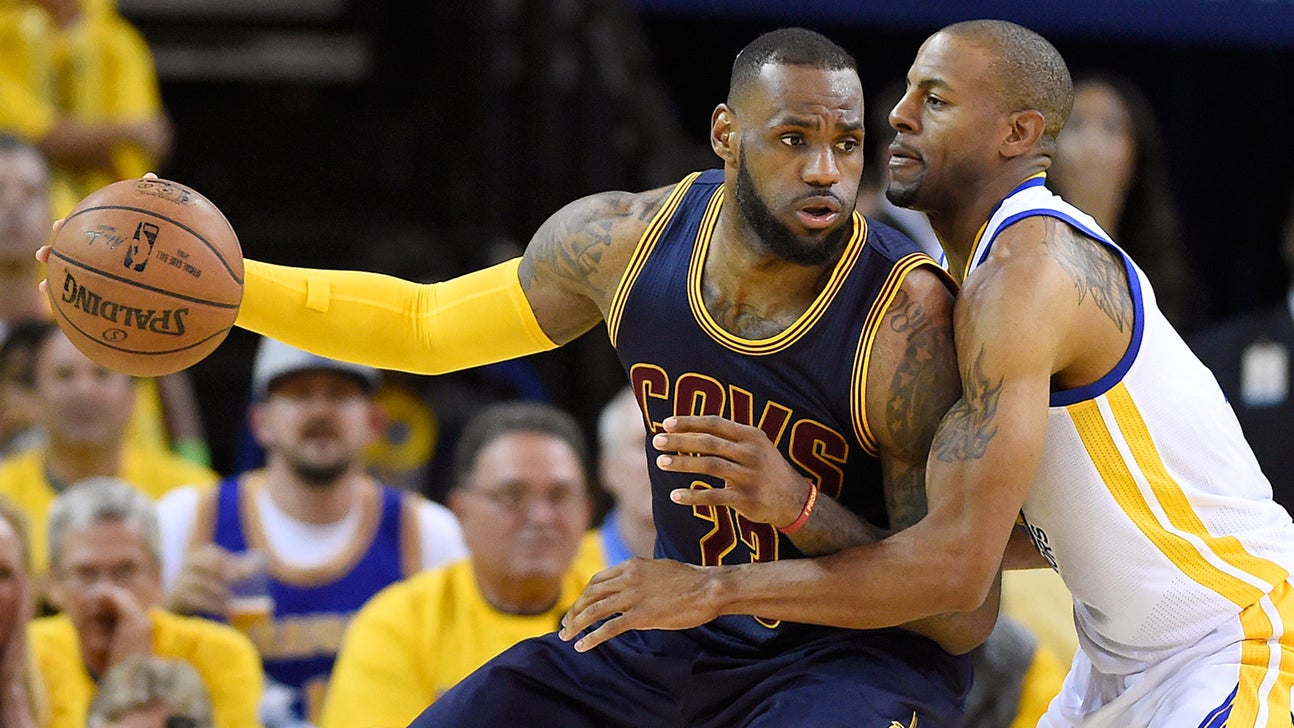 LeBron can't deliver title to Cleveland despite great effort
Published
Jun. 17, 2015 12:53 a.m. ET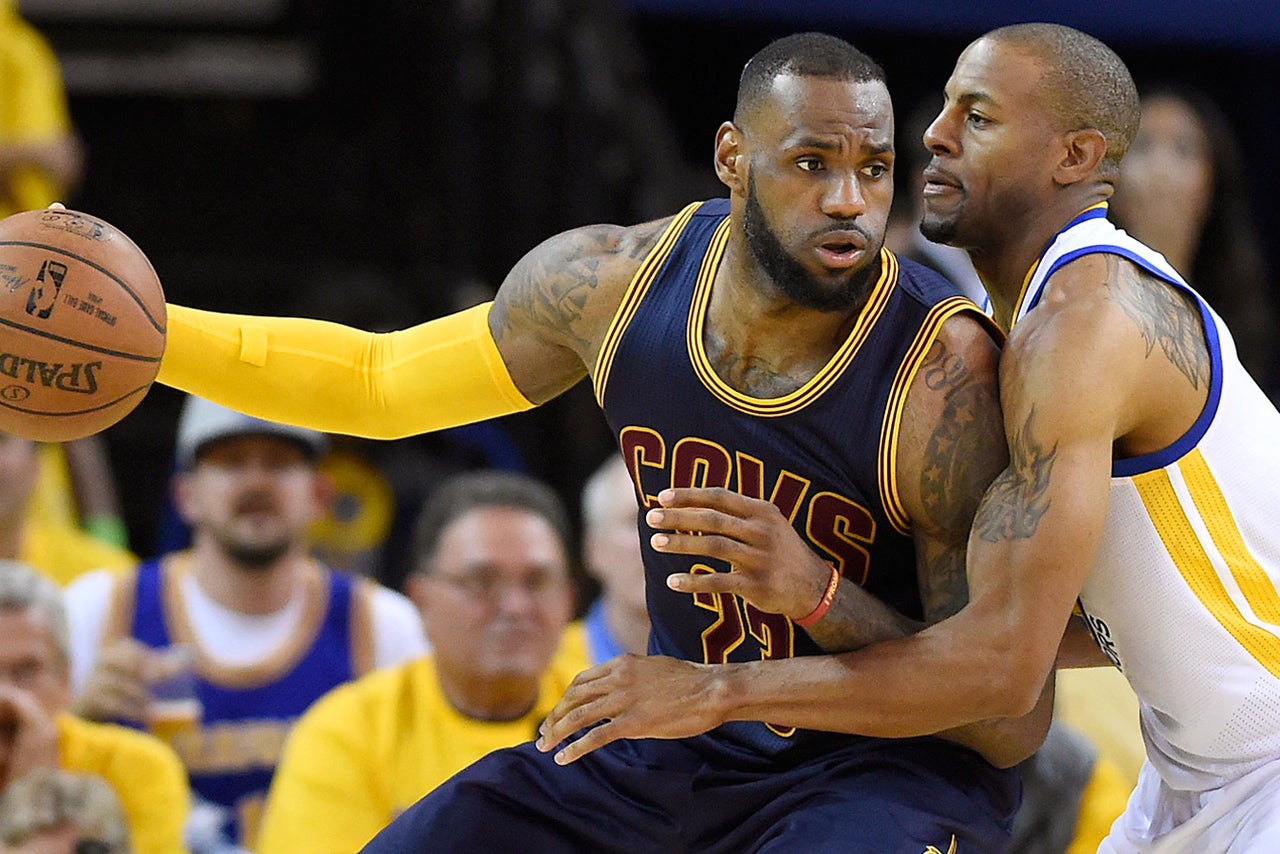 CLEVELAND (AP) -- LeBron James walked off the court for the final time this season with a booming sound following.
"MVP! MVP!"
He didn't win the award, and he didn't win the championship.
But Cleveland fans made it clear just much they love the player who had once broken their hearts.
James finished with 32 points, 18 rebounds and nine assists in another tremendous individual effort, but his outmanned Cavaliers lost 105-97 to the Golden State Warriors on Tuesday night in Game 6.
He couldn't end Cleveland pro sports' lengthy title drought, a 51-year stretch that's been so tough even some local fans believe in the so-called Cleveland Curse.
But they also believe in James, the Northeast Ohio son who came home from Miami last summer and brought life back to the Cavaliers franchise.
He couldn't bring them their first title, not with what he had left around him in these NBA Finals. Kevin Love had been lost to a dislocated left shoulder in the first round. Then Kyrie Irving went down with a fractured left kneecap in Game 1 of this series.
James still willed the Cavaliers to a 2-1 lead and was so good there was even talk that he could join Jerry West as the only NBA Finals MVPs from losing teams.
Cavaliers fans sure believed he should have, the ones who remained to watch the award celebration booing loudly when Golden State's Andre Iguodala was announced as the winner.
Yes, things have changed.
His departure for Miami in 2010 had turned the locals against him, led them to burn his jerseys in the streets. There was anger, hurt, even hatred in their voices when they jeered him when he came back for the first time with the Heat.
He became a two-time champion in Miami, but more importantly grew up, learned what it would take to lead a team. He returned last summer much more mature than when he left, announcing his decision with a thoughtful essay, a sharp contrast to his widely criticized TV special in 2010.
He became a more assertive leader. He was already the best player.
It was a little surprising to hear him call himself that after Game 5, when he said he was still confident because he was the best player in the world. He usually leaves talking about his greatness to others.
But having belief is one thing; having sufficient help is another.
James didn't, and the effort in trying to carry a team was too much even for one of sports' most gifted athletes. He stood with his hands on his hips often in the second half, trying desperately to catch his breath while playing nearly 47 minutes.
He stood alone in one timeout while his four teammates talked in a circle, and he seemed very much alone at times during games. The effort took its toll on his jump shot, as he finished just 13 for 33 from the field, 2 of 10 from 3-point range.
But shooting numbers don't tell the story of what he did in these finals. He had two triple-doubles, tied for most ever, and averaged 35.8 points, 13.3 rebounds and 8.8 assists.
He checked out with 10.6 seconds remaining, not before first shaking hands with the Warriors players on the floor and walking over to their bench to offer his congratulations.
A few seconds later, Golden State had won a championship in Cleveland.
James -- and the Cavaliers -- will have to wait for their turn.
---