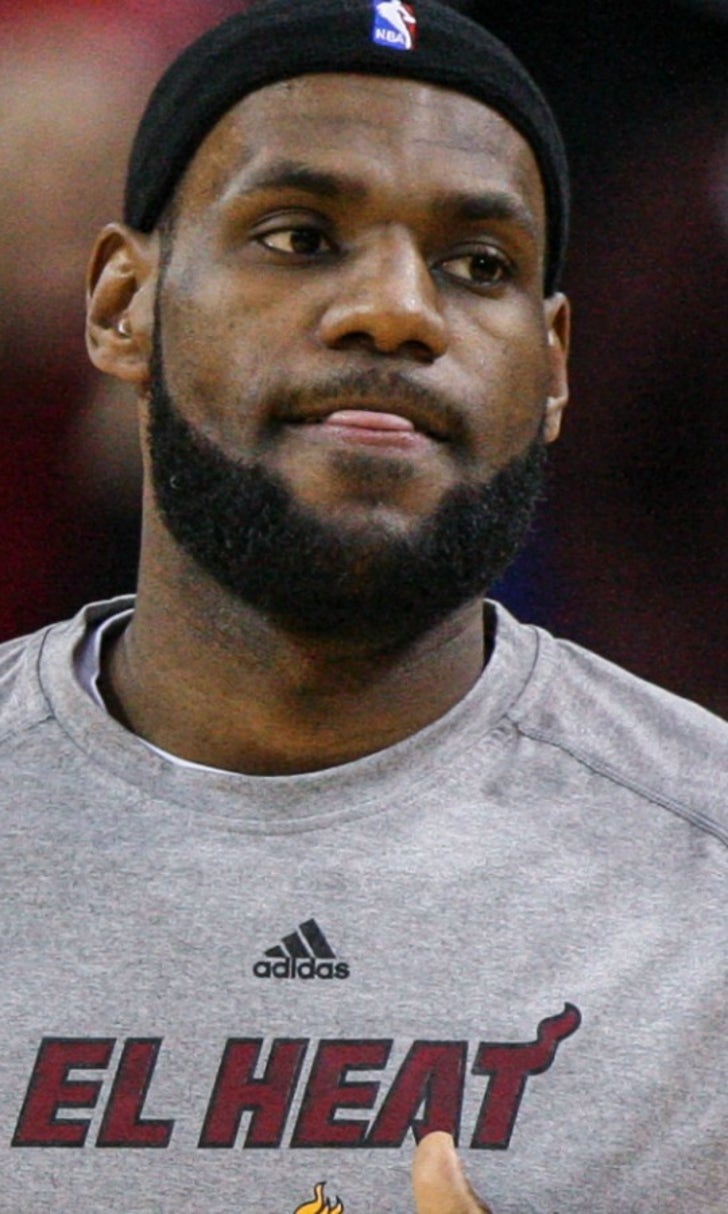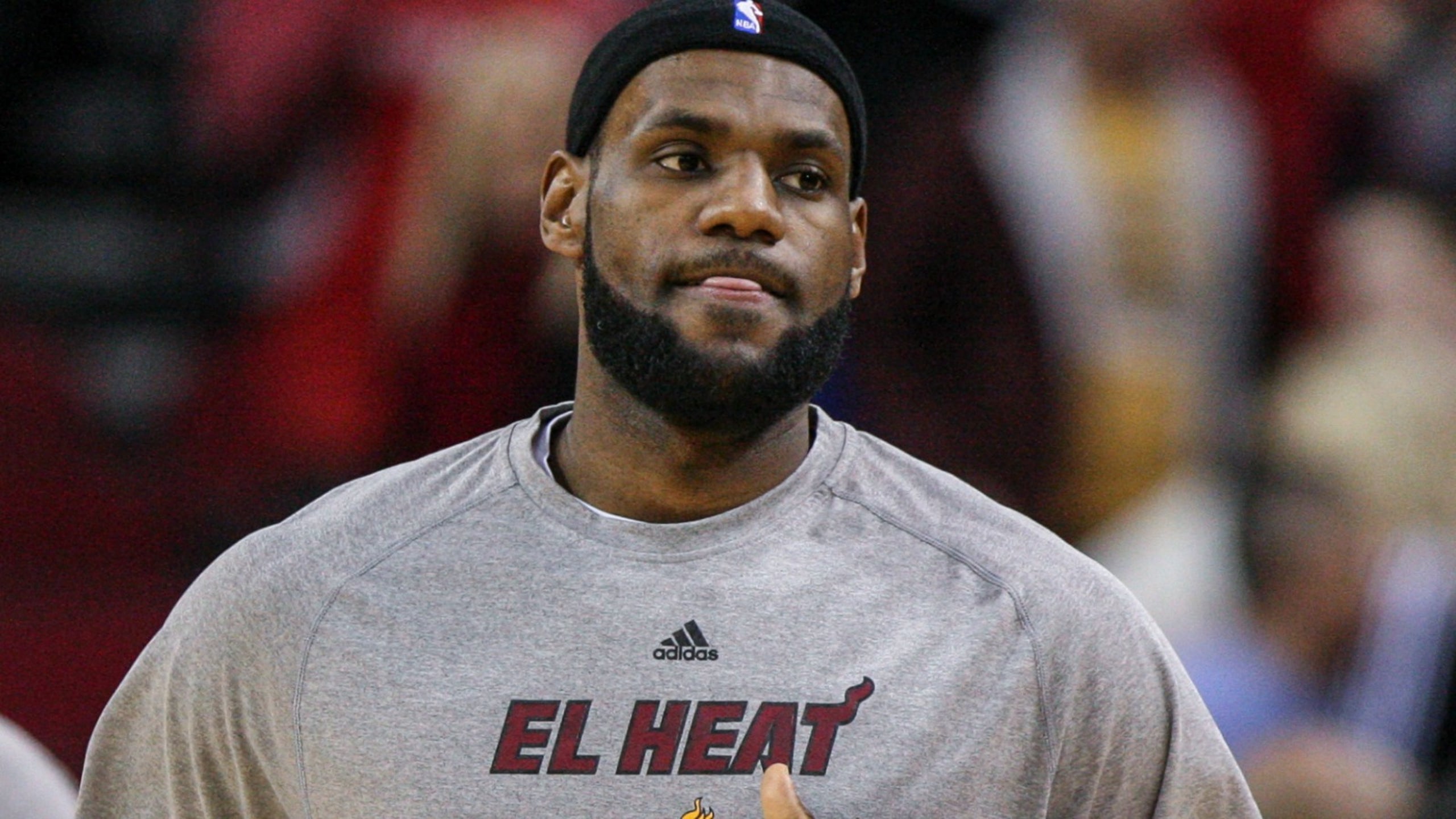 LeBron calls return to Cleveland 'business trip' for Heat
BY foxsports • March 17, 2014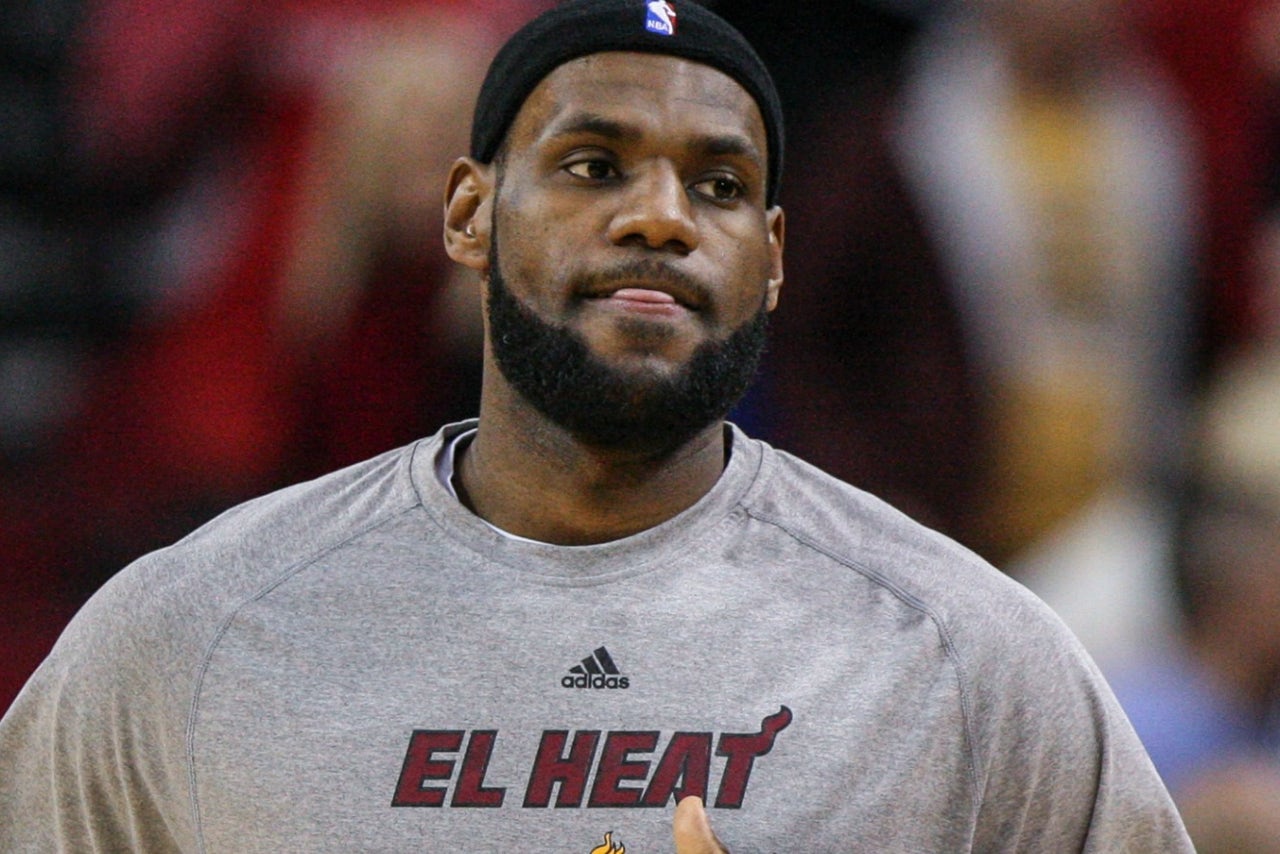 LeBron James knows how to handle questions about returning to Cleveland. That's not a big surprise, since James is in his fourth season of having to answer such questions.
James and the Heat visit the Cavs Tuesday for the second and final time this season. James left the Cavs in a much-discussed decision in July 2010, but his returns are barely mentioned anymore. They've become, almost, just another game on the schedule of 82.
"Well, it's always great to be there and get in my house in Akron," James told Miami reporters. "I think that's always a great thing and we're looking forward to the road trip, though it's a business trip to all of us, and try to get this thing back going."
The Heat have won two titles and appeared in three straight Finals since James joined the organization. With a record of 45-19 this year, you'd have to think the Heat have a decent shot to do all of it again.
Meanwhile the Cavs (26-41) are on the brink of missing the playoffs for four straight seasons. They lost star point guard Kyrie Irving for at least two weeks, as Irving strained his left biceps in a loss at the Clippers on Sunday.
The Cavs trail the Hawks by five games for the final spot in the Eastern Conference with 15 remaining.
Either way, James still has ties to the Cavs: He stopped by for Zydrunas Ilgauskas' jersey retirement ceremony less than two weeks ago, James sitting in a suite at The Q during the Cavs' loss to the Knicks that night.
He and Ilgauskas, a member of the Cavs' front office, remain close.
"It was great to be a part of that, man," James said. "And it couldn't happen to a better guy, a better man and I'm extremely happy for him. It'll be fun, it'll be fun."
Tip-off is scheduled for 7 p.m. on FOX Sports Ohio.
---