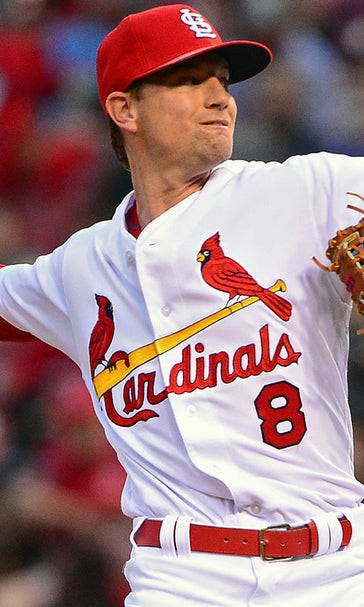 Leake still looking for his first strong start for Cardinals
May 4, 2016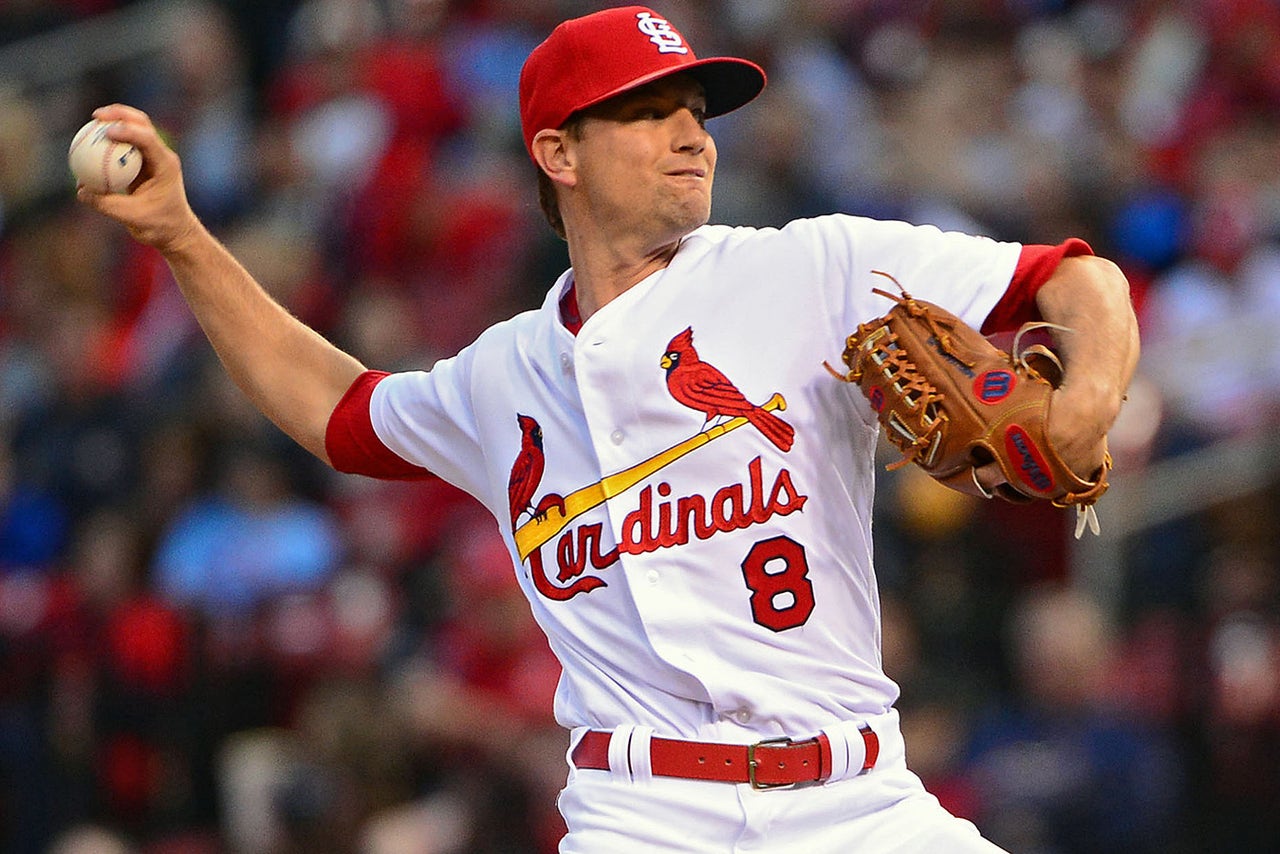 Even though the results haven't shown it, Mike Leake remains optimistic about the progress he's making in his first season with the St. Louis Cardinals.
The right-hander hopes to earn his first victory as the hosts try to avoid their sixth loss in seven games Wednesday night against the surging Philadelphia Phillies.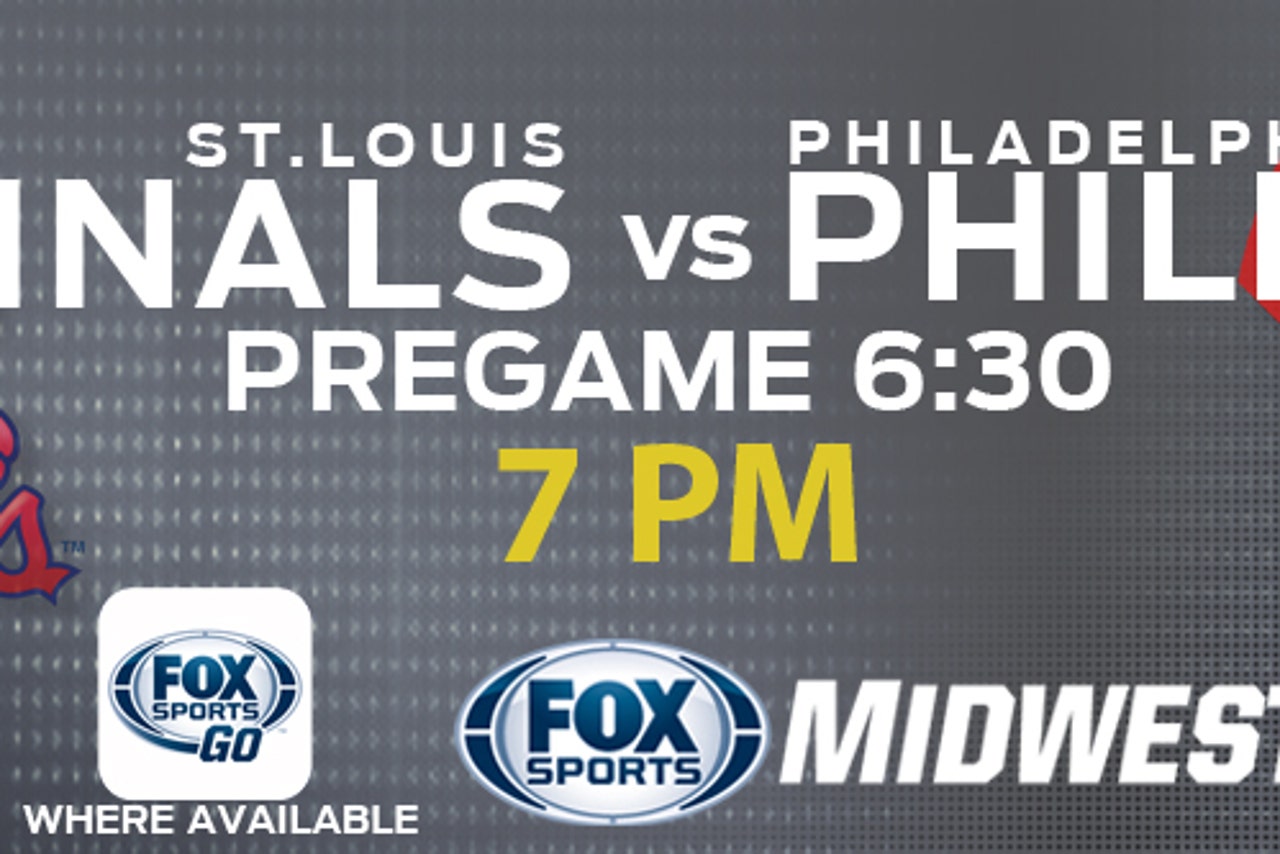 St. Louis (13-14) signed Leake (0-3, 5.83 ERA) to a five-year deal in December with the thinking that he could help fill the hole left by John Lackey, who left for the rival Chicago Cubs.
Leake, however, hasn't been sharp while allowing at least four runs in each of his five outings. He suffered another loss Friday, giving up five runs -- including two homers -- over seven innings in a 5-4 home defeat to Washington.
"I hate to say I'm almost there. I should be there," Leake, who has allowed four homers in his last three starts, told MLB's official website. "But I am pretty positive with the direction I'm going. One month won't kill you. There are still five more months to go. Unfortunately, this month went the way it did. We have to move on."
Leake might be able to break through in the win column after the Phillies (16-11) dealt St. Louis its sixth loss in eight home games, 1-0 on Tuesday. He's 2-0 with a 1.71 ERA and 20 strikeouts in his last three meetings.
Maikel Franco, though, has gotten the best of Leake with four hits in six at-bats.
Watch the Cardinals Live pregame and postgame shows before and after every St. Louis Cardinals game on FOX Sports Midwest.

Ryan Howard, whose sixth home run proved large Tuesday, is 7 for 21 with two homers in their matchups. The slugging first baseman, who grew up in St. Louis, is batting .331 with 12 homers and 40 RBIs over 36 games at Busch Stadium.
"This is home, this is where it all began for me," said Howard, who broke an 0-for-12 skid with the homer. "I guess, being at home, I do feel I see the ball a lot better."
The Phillies, who won for only the fourth time in 14 visits, haven't scored more than four runs in their last eight but own a 2.11 ERA in their 10 victories over the past 12.
"The key to a good team is bouncing back," manager Pete Mackanin said. "We bounced back from an 0-4 start and it was important for us as a team to bounce back from getting beat pretty bad (10-3 in Monday's series opener)."
Adam Morgan makes his second start since replacing the injured Charlie Morton in the third of this four-game set. He allowed three runs over five innings in Friday's 4-3, 11-inning home win over Cleveland.
The second-year pro pitched well in his only start against St. Louis in June, giving up one run and striking out six over 5 2/3 innings in a 9-2 victory in Philadelphia.
Jhonny Peralta homered off him in that contest, while Jedd Gyorko is 1 for 6 in the matchup dating to his time with San Diego. Stephen Piscotty had one of the Cardinals' three hits Tuesday and is batting .352 with eight RBIs over his last 13 games.
St. Louis has totaled six runs while hitting .186 in the losses during this 1-5 stretch. It was averaging 6.5 runs and batting .283 before the slump.
---
---