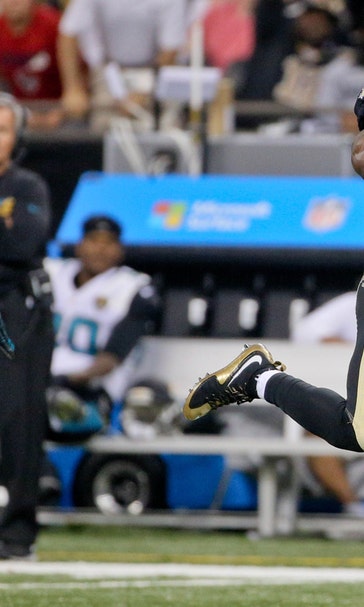 Latest Jaguars loss shows need for defensive overhaul
December 28, 2015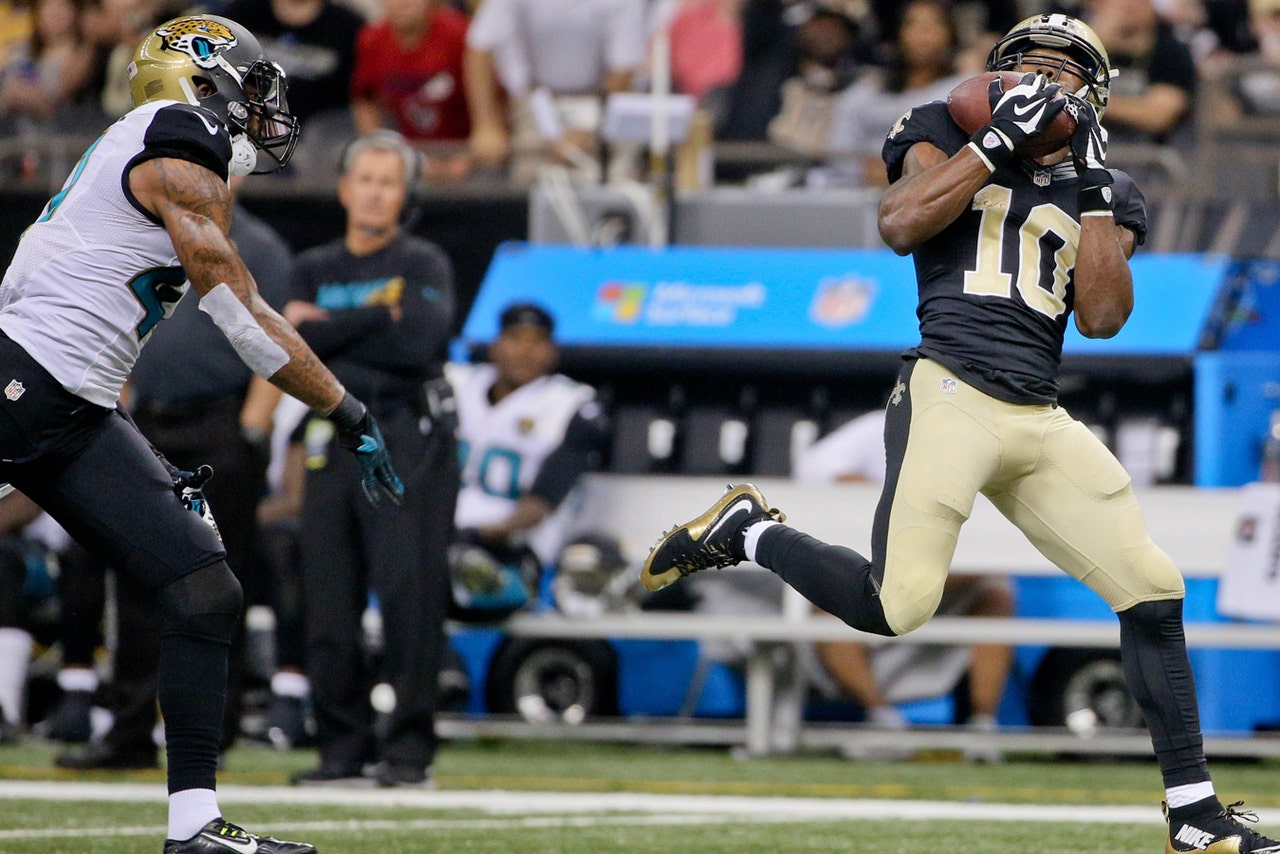 JACKSONVILLE, Fla. (AP) -- The Jacksonville Jaguars have one final chance to fix their porous defense this season.
But it seems unlikely that is going to happen.
The Jaguars (5-10) allowed 537 yards in a 38-27 loss at New Orleans on Sunday, more proof that coach Gus Bradley's defense needs a complete overhaul in the offseason.
Jacksonville has dropped four of five since beating Tennessee in late November, and the defense was the primary culprit in each of those losses. Philip Rivers, Marcus Mariota, Matt Ryan and Drew Brees took advantage of the team's paltry pass rush and picked apart the secondary.
Brees made it look easy, throwing for 412 yards and three touchdowns Sunday. The veteran led the Saints to touchdowns on their first three possessions. He threw a touchdown pass after converting a fourth-and-5 play and then found Brandin Cooks behind the defense for a 71-yard score on a second-and-21 play.
Jacksonville looked lost on both plays.
"We have a standard and ... we're always trying to create a new standard," Bradley said. "OK, here's where we're at and let's raise that standard. When you see a performance that's not at that standard or adding on to that standard, it's unacceptable. I just felt like (Sunday's) performance defensively, we didn't reach that standard, so that makes it unacceptable. So, yeah, that's disappointing.
"It's disappointing that when you put together a game plan, you count on your fundamentals, your alignments, how guys are going to handle motions. We can count on these things, now let's add to it. Some of these things that we're counting on week-in and week-out didn't show up, and that's disappointing."
The Jaguars haven't been able to count on much defensively all season. Sure, they've done a decent job against the run. But they've failed repeatedly to generate a consistent pass rush or cover on the back end.
"We're not playing how we want to play or how we can," defensive end Tyson Alualu said. "There's always hope in that. We just need to start playing better consistently and I guess that's what we've got to focus on."
Jacksonville gets one last shot at playing better defense Sunday at Houston (8-7).
Regardless of the outcome, the Jaguars expect to revamp that side of the ball next year in free agency and the draft.
Considering general manager Dave Caldwell spent most of the last three years retooling the offense, it's no secret that he will use multiple -- maybe even all of his -- draft picks to upgrade the defense. Throw in a few high-priced free agents and the return of defensive end Dante Fowler Jr., safety James Sample and defensive tackle Sen'Derrick Marks, and the Jags could have a bunch of different faces on defense.
Fowler, the third overall draft pick in 2015, tore a knee ligament in his first practice and missed the entire season. Sample, a fourth-rounder, was limited to four games because of a shoulder injury. He also missed most of the offseason program because of a broken forearm. Marks also played in just four games before having season-ending surgery to repair a torn triceps tendon.
Fowler and Marks should help bolster a pass rush that has accounted for 34 sacks through 15 games. The lack of pressure is most evident on third downs, in which opponents have converted an NFL-leading 46.2 percent against Jacksonville this season. The Saints went 8 of 13 on the all-important down.
"Getting off the field on third down, you've got to do that to find success in this league," Alualu said. "And obviously we need to do a better job of doing that."
Jacksonville is unlikely to bring back defensive ends Chris Clemons or Andre Branch, and defensive backs Josh Evans, Sergio Brown, Dwayne Gratz and Demetrius McCray surely will be among those vying for roster spots next year.
Still, the Jaguars believe it can be a quick fix. After all, they have a young nucleus to build around with Fowler, Marks, linebacker Telvin Smith and cornerbacks Davon House and Aaron Colvin.
"We know what we need to do and we know what kind of team we have and we know what we're capable of, and when we don't do it, it's frustrating," Colvin said. "The frustrating part is it's just little things. But in this league, especially with the quarterback we've been playing, those little things can essentially cause big things."
---
---