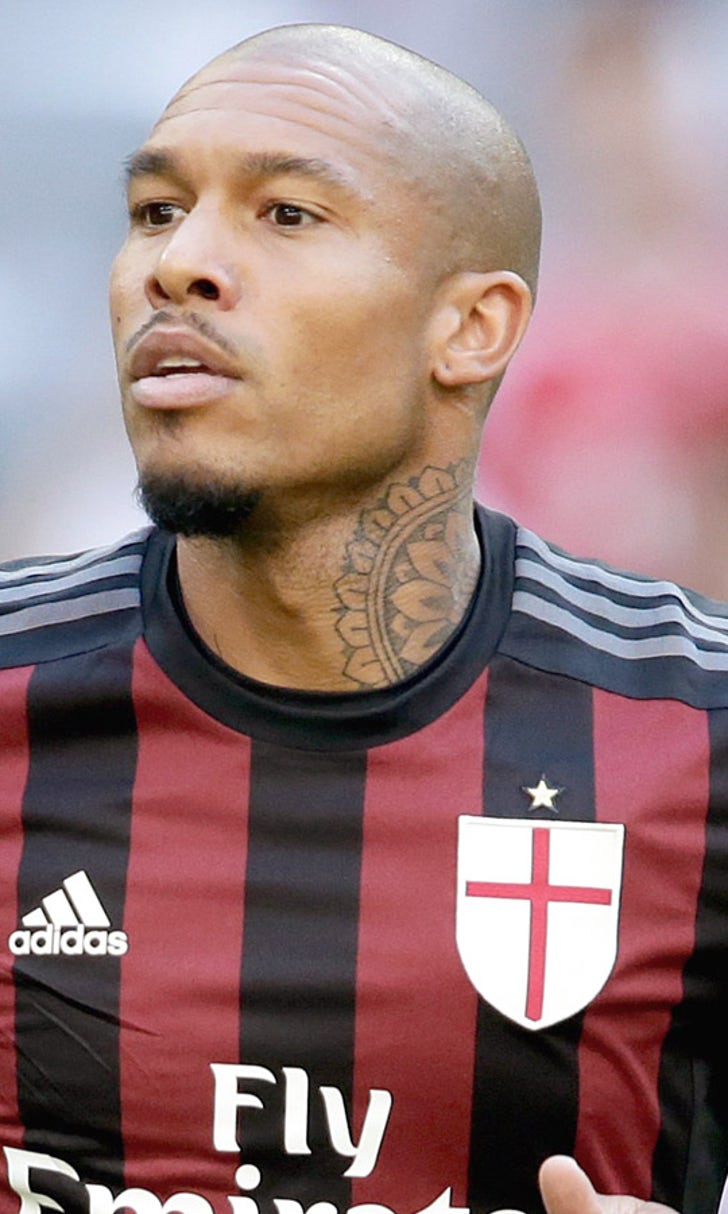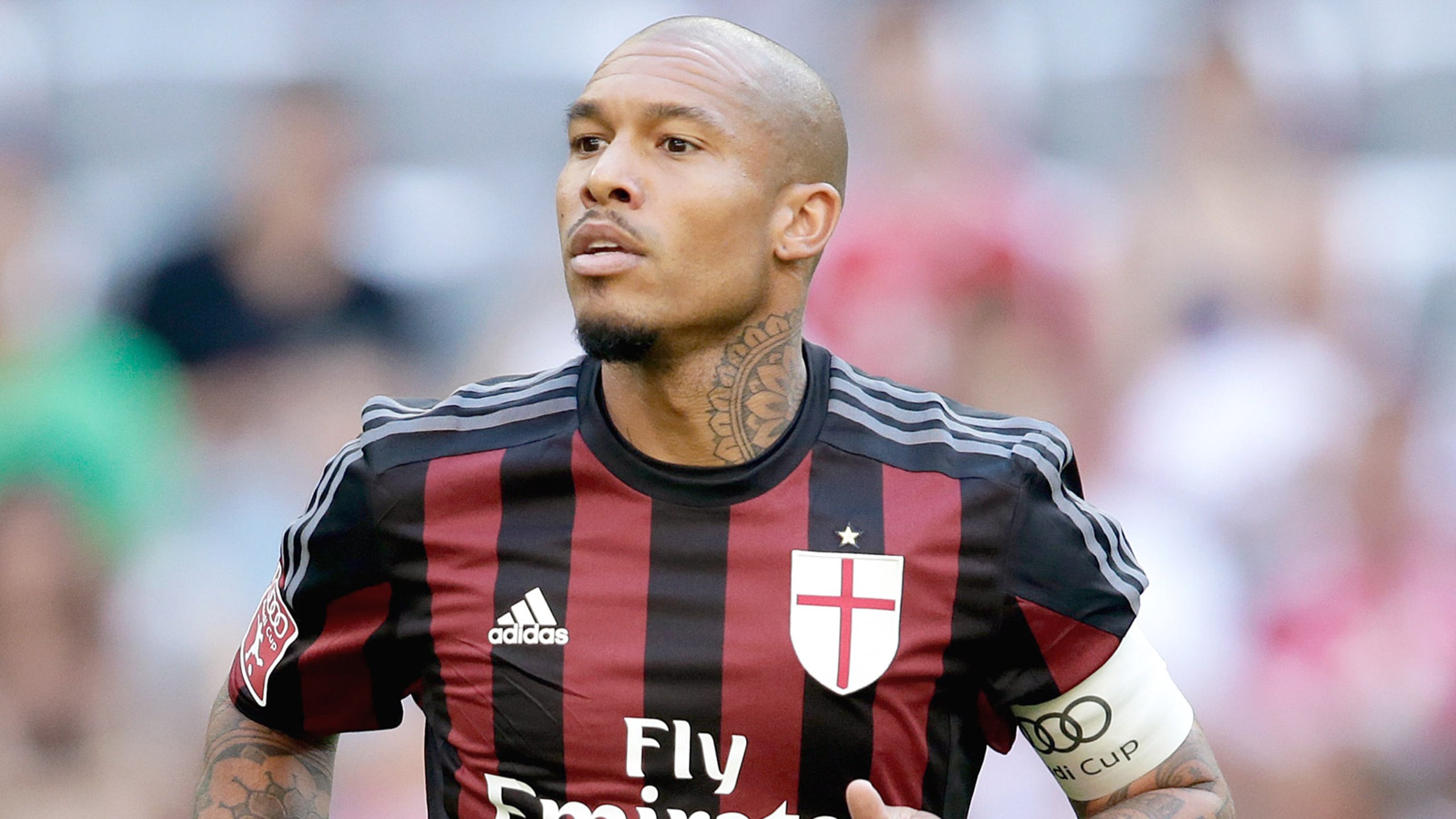 LA Galaxy adjust balance by signing Nigel De Jong
BY Kyle McCarthy • February 3, 2016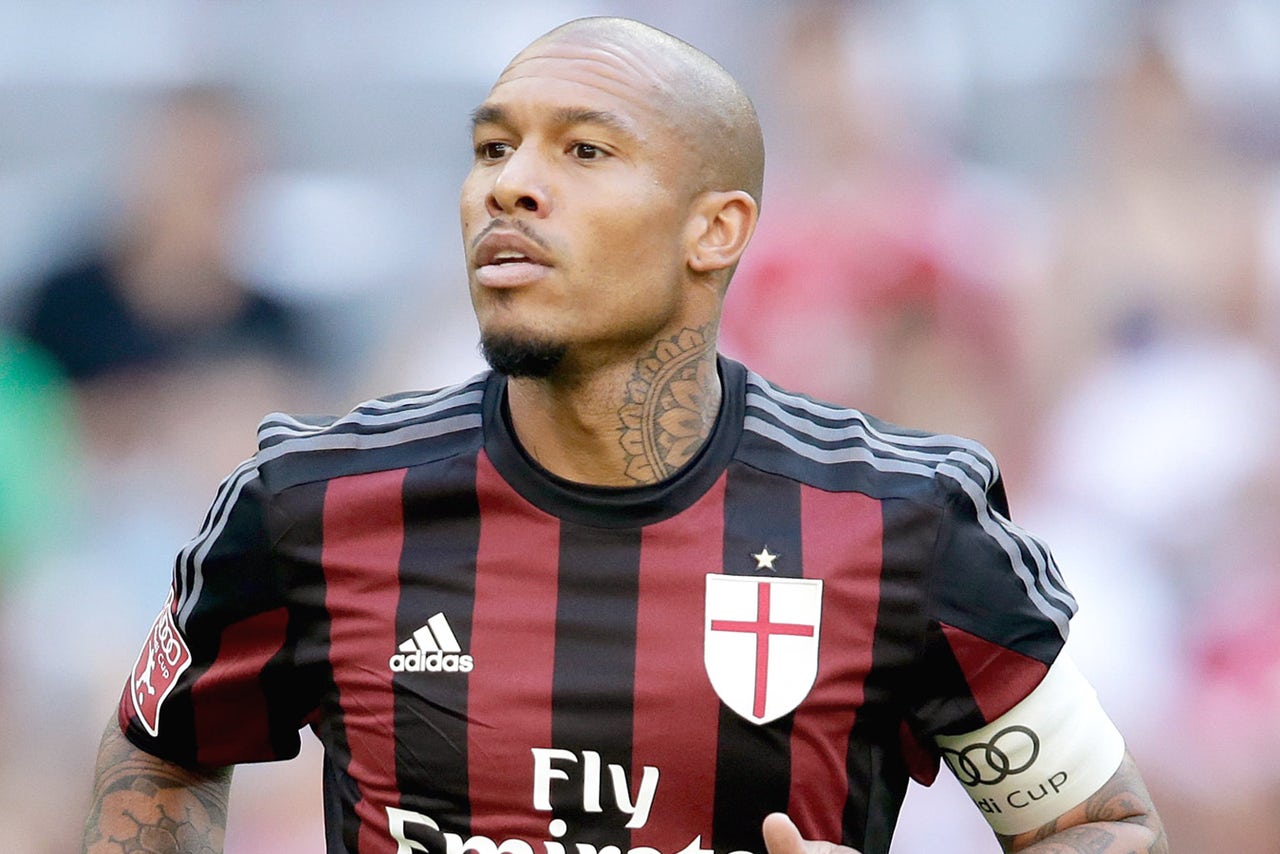 LA Galaxy spent the final months of last season searching for the right balance. Galaxy manager Bruce Arena landed Giovani dos Santos and Steven Gerrard during the summer transfer window and tried futilely to accommodate them in his team shape. Both players fell well short of their desired impact, while the team as a whole floundered when placed under stern examination. Those frailties cost the Galaxy a chance to retain MLS Cup and prompted an offseason overhaul.
The last -- and perhaps most important -- change slid into place on Wednesday after former AC Milan midfielder Nigel de Jong officially joined the Galaxy on a free transfer. Netherlands midfielder de Jong agreed to end his long-term deal in Milan on Monday and took a reduced salary this season ($500,000, according to the Los Angeles Times) to serve as the potential solution to the midfield problems.
De Jong cuts a rugged, uncompromising figure in the heart of midfield. His exploits in that department -- including, most notably, his flying kick on Xabi Alonso in the 2010 World Cup defeat to Spain -- are well known. The 31-year-old midfielder is not quite the same operator at this stage of his career (he dropped out of the Milan side this season despite a lucrative extension), but he remains a player capable of imposing his will on matches at this level and wielding control over the proceedings.
Oddly enough, de Jong's discipline looms as a potentially key asset. He is prone to the poor lunge and the wild tackle, but he is also experienced enough to drift into the right spots and maintain the necessary tactical balance. His commitment and his energy make him a formidable shield in front of the back four for a team desperate for someone to fill that role.
De Jong serves as a counterweight to Gerrard. The former Liverpool captain inevitably drifts away from his defensive and positional responsibilities even when asked to sit in a deep-lying midfield role. Those tendencies -- forged in a career of impeccably timed, lung-busting runs into the opposing penalty area -- hurt the Galaxy dearly last year, particularly given his fitness concerns.
Gerrard is in line to atone for some of those early missteps, but de Jong is the force capable of freeing him to do so. This Galaxy side plans to start at least four players -- dos Santos, Gerrard, Robbie Keane and Gyasi Zardes -- with minimal defensive credentials. De Jong now offers a touchstone capable of freeing them to move forward at will without entirely exposing the revamped back four.
De Jong looms as the final piece in the Galaxy's offseason overhaul. This group is considerably older and considerably more experienced with de Jong, Ashley Cole and Jelle van Damme now in the side and dependable stalwarts Omar Gonzalez and Juninho now in Mexico. There are certain issues -- fatigue over a long, grueling season, plus the inevitable impact of Father Time -- associated with those alterations, but the Galaxy is more defiant and more resolute now. It is now on this veteran-laden side to ensure those qualities rise to the fore and vindicate this extensive course correction.
---
---