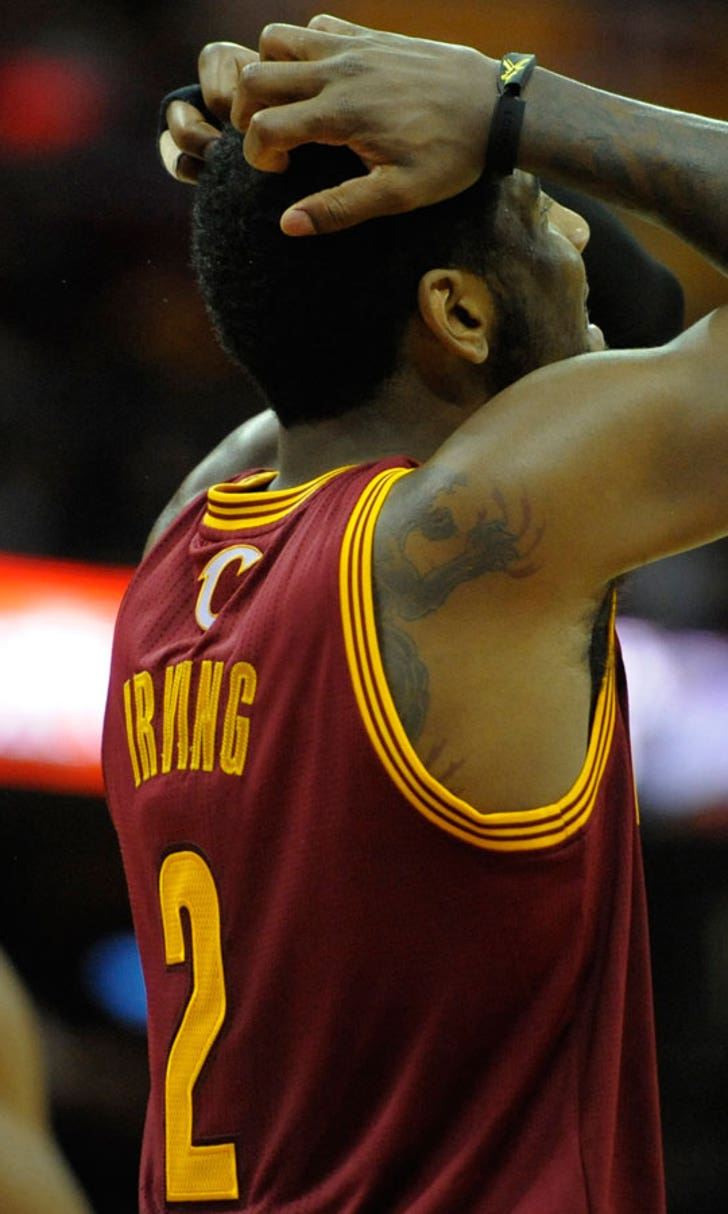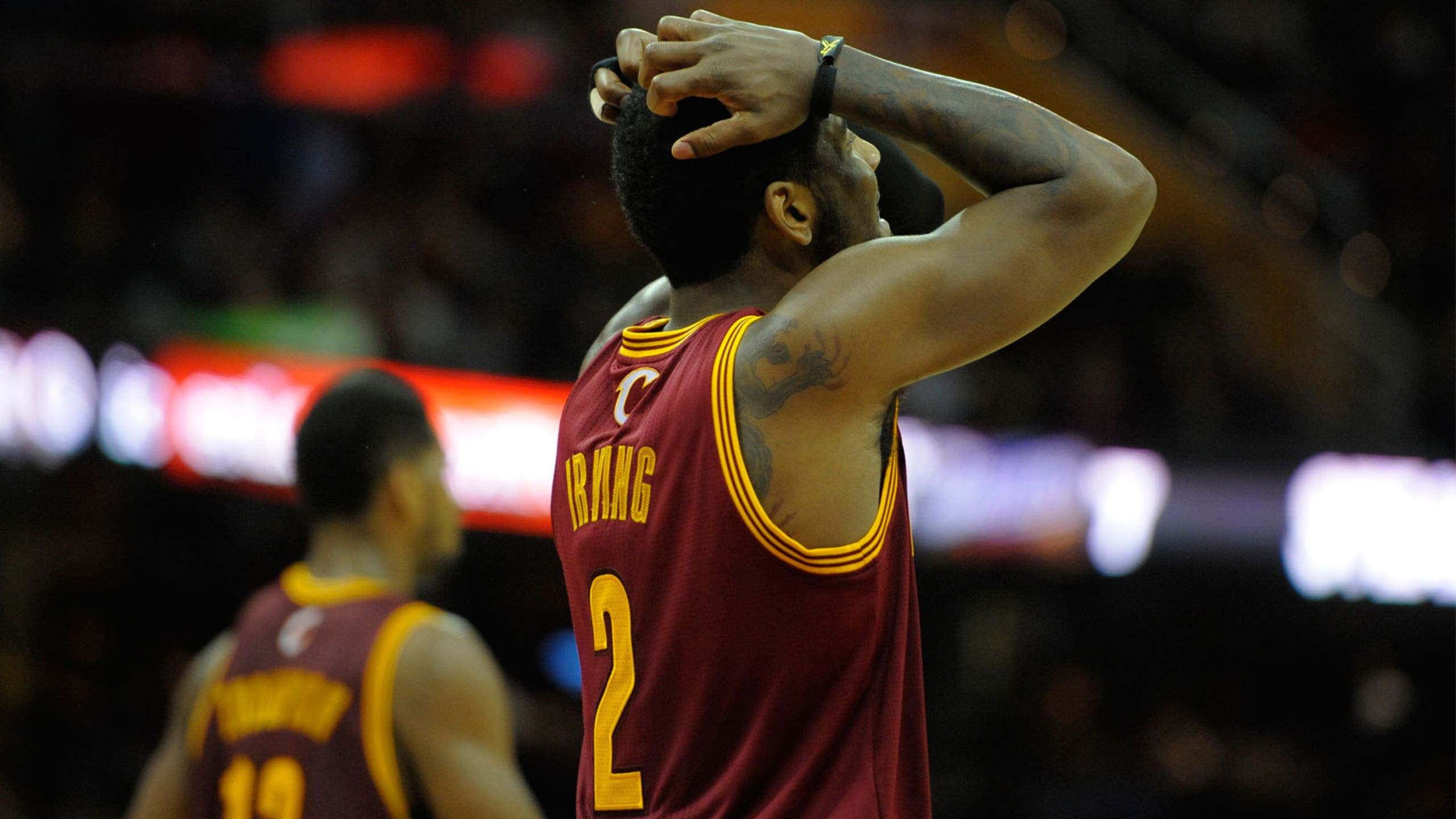 Kyrie on injury: 'One of those freak plays'
BY foxsports • March 18, 2014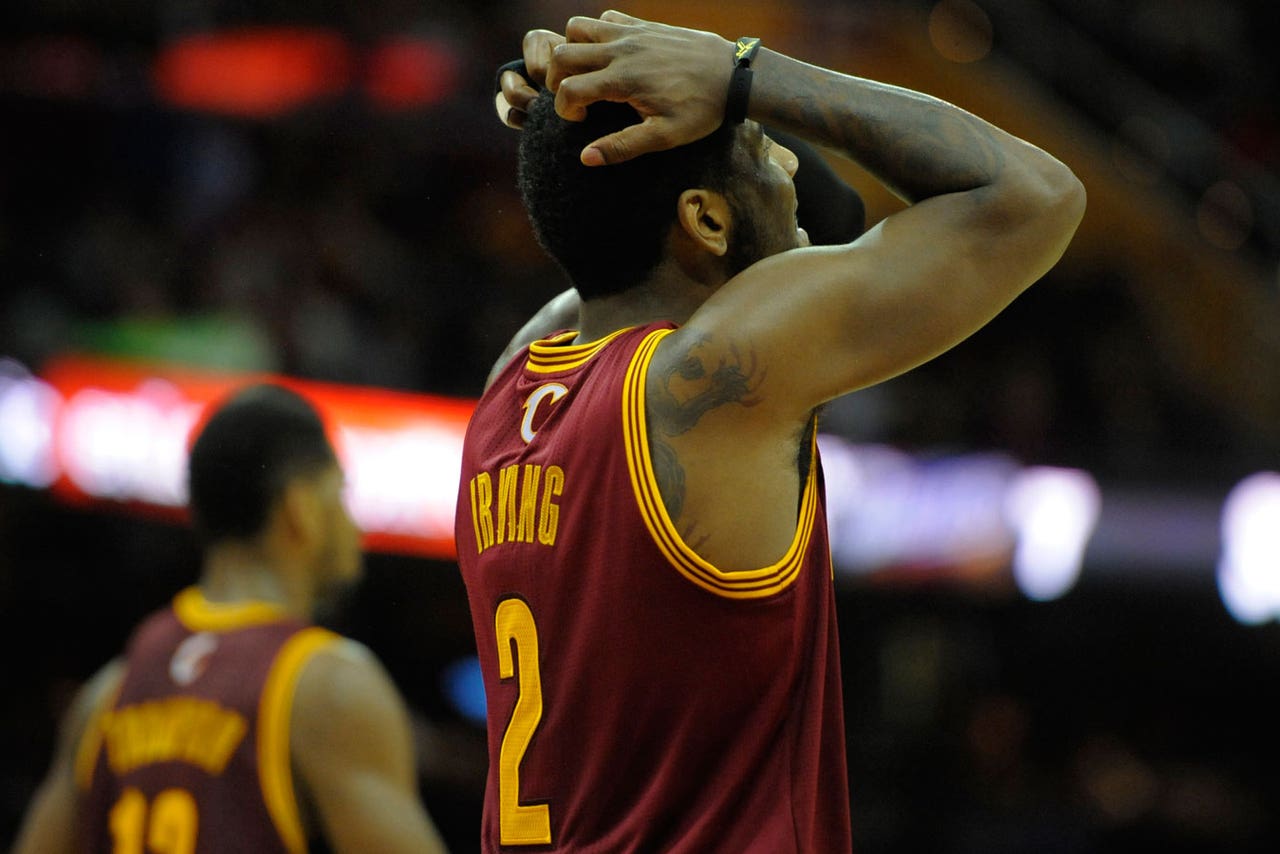 Kyrie Irving is trying to look at the bright side of life.
Irving, the Cavaliers' All-Star point guard, will miss at least two weeks with a strained left biceps, suffered in Sunday's loss at the Los Angeles Clippers. He will be re-evaluated in two weeks.
While that is certainly not good news for the Cavs, who are fighting for their first playoff spot in four years, the injury initially was suspected to be much worse. Some in the organization feared it might require surgery and end Irving's season.
"If you could take a positive from the situation, obviously that would be one, that at this point, I don't have to get surgery, which is tremendous,'' Irving said at shootaround before the Cavs' game against the Miami Heat on Tuesday.
Prior to the biceps injury, Irving had played (and started) in 64 of the Cavs' 67 games. He missed three in January with a knee contusion.
He suffered his latest setback while attempting to steal the ball from Clippers star Blake Griffin in the first quarter.
"(It was) one of those freak plays against a strong individual in Blake,'' Irving said. "I tried to get the ball out of his hands. It went off his forehead. I knew something was wrong when I came to the bench. I just felt just a weird feeling after that play in my shoulder. My arm looked a little different in the biceps area. That's when I knew that I strained it.''
Irving sat out the rest of the game, then had an MRI on Monday after the team flew back to Cleveland. He will accompany his teammates on the bench while healing and travel to road games.
"We'll see in two weeks," Irving said of his prognosis. "I'm not going to give a definitive answer because I don't know that answer. Like I said, at this point, I'm just going to continue to support my teammates and be on the sideline. Whatever the medical team needs me to do and whatever's in my best interests, I'm going to do.''
Second-year guard Dion Waiters will start in place of Irving, Cavs coach Mike Brown said at shootaround.
"Kyrie is the best player on the team, but it gives other guys the chance to play and show coach things they can do," Waiters said. "We've got to pick it up. Everybody has to be together and play for each other. That's the biggest thing losing a huge piece like that. We have to play the game, move the ball and have fun out there."
The Cavs (26-41) are 1-2 without Irving this season.
---