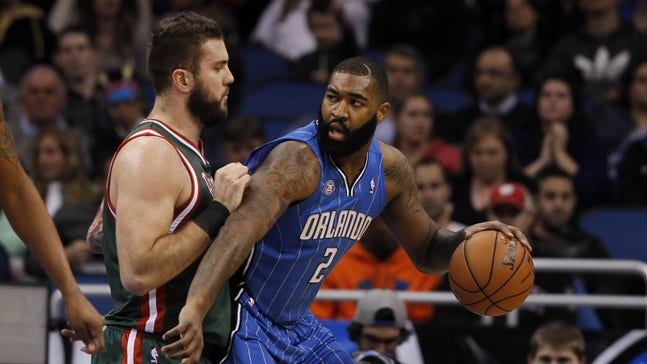 Kyle O'Quinn improves with added playing time in second year with Magic
Published
May. 8, 2014 2:00 p.m. EDT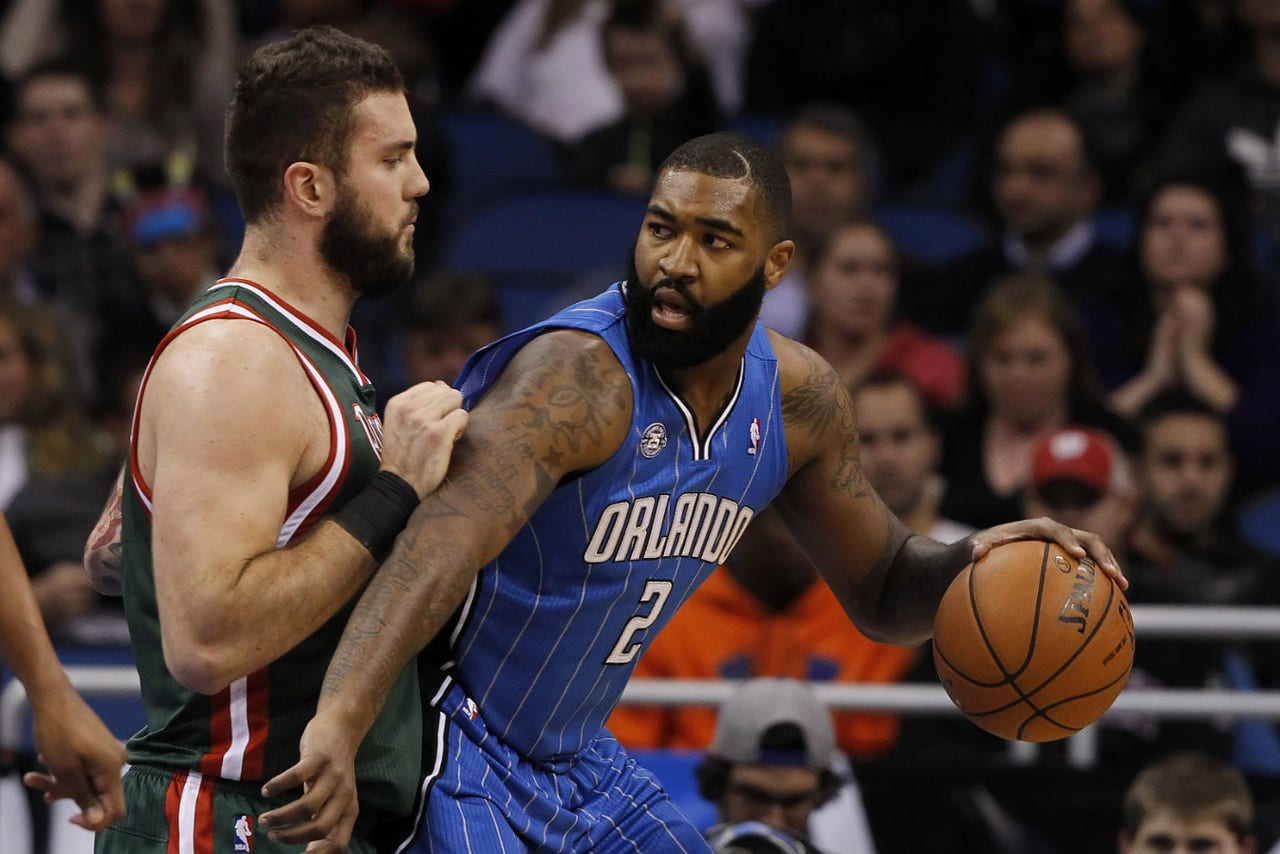 Kyle O'Quinn did not receive any votes last month when the NBA announced the results for Most Improved Player.
But if there was a similar award handed out by the Orlando Magic, the second-year pro out of Norfolk State who lasted until the 49th overall pick might well have won in a clean sweep.
Even with guard Arron Afflalo raising his scoring average for the seventh time in as many years, the 6-foot-10 O'Quinn showed the greatest improvement of anyone who had gone through the 20-62 season of 2012-13.
Already a frequent contributor off the bench going into the All-Star break, his productivity became more evident while starting at power forward over the final 19 games.
"If you look at the difference between last year and now, he's a completely different player," said Maurice Harkless, who started alongside O'Quinn for that same stretch. "He's a lot more confident. He's a lot more aggressive. Everything he does now is all confident."
O'Quinn averaged 9.7 points, 6.8 rebounds and 1.9 blocks after coach Jacque Vaughn promoted him from the role of backup center to Nikola Vucevic. Those numbers could not have been envisioned during a December in which he seldom got into games after recovering from a sprained right ankle.
"The season's so long, you have small goals," he said. "When I went from not playing to just trying to get on the court, (I tried to) turn 10 minutes into 20 minutes, 20 minutes into 30 minutes, build coaches' trust and things like that."
As a rookie, O'Quinn made five starts when Vucevic was hurt. He was chosen by Magic fans as the player they felt showed the most heart and hustle. But the offseason signing of eight-year veteran Jason Maxiell as well as the return to health of Glen Davis were expected to make minutes hard to come by for O'Quinn.
As it turned out, Davis and the Magic agreed in mid-February to a contract buyout that left him free to sign with the Los Angeles Clippers, while Maxiell played in only five of 44 games after Jan. 13.
O'Quinn lost none of his desire to dive after loose balls as a starter, and his mid-range jump shot got even better as his minutes increased. While his assist totals weren't eye-catching -- aside from when he handed out seven assists in a loss at Milwaukee -- his passing skills drew frequent praise from Vaughn.
On the negative side, the Magic were only 4-15 with him in the starting lineup and 23-59 overall.
"At some point, this is going to help me win," O'Quinn said. "You've just got to go through the rough times."
As rough as those times have been on occasion, he may be the player who has most bought into the Magic's youth movement.
"I'm in a position where I have to believe whatever is done," he said. "They picked me at one point. They believed in me, so I believe in anything they do."
O'Quinn was the main reason why the Magic improved from 25th in blocked shots last season to tied for 21st in 2013-14. His 88 blocks were the most by a Magic player other than Dwight Howard since Darko Milicic -- yes, Darko Milicic -- had 140 in the 2006-07 season. Most remarkable is the fact O'Quinn accomplished that while averaging barely over 17 minutes a game. His 100 offensive rebounds were second on the team to Vucevic's 185.
Though he's an adequate free-throw shooter (68.7 percent), O'Quinn doesn't get to the line much. He had only 83 attempts in 69 games. It's great that he can finish with authority on the fast break and nail 15-footers, but establishing more of a post-up game will make him all the more valuable.
April 5 vs. Minnesota. In the second of his two double-doubles and his first as a starter, O'Quinn collected 14 points and 13 rebounds, as well as four blocked shots, in the Magic's 100-92 victory over the Timberwolves.
O'Quinn was one of the NBA's best bargains, making less than $800,000 last season. He is one of four players whom the Magic have an option on for next year. It's hard to picture a scenario where they wouldn't keep him around.
You can follow Ken Hornack on Twitter @HornackFSFla or email him at khornack32176@gmail.com.
---