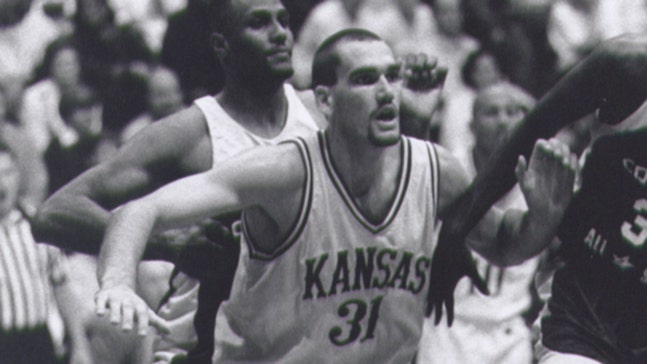 KU alum, ex-NBA big man Scot Pollard to join 'Survivor' cast
Published
May. 26, 2015 4:02 p.m. ET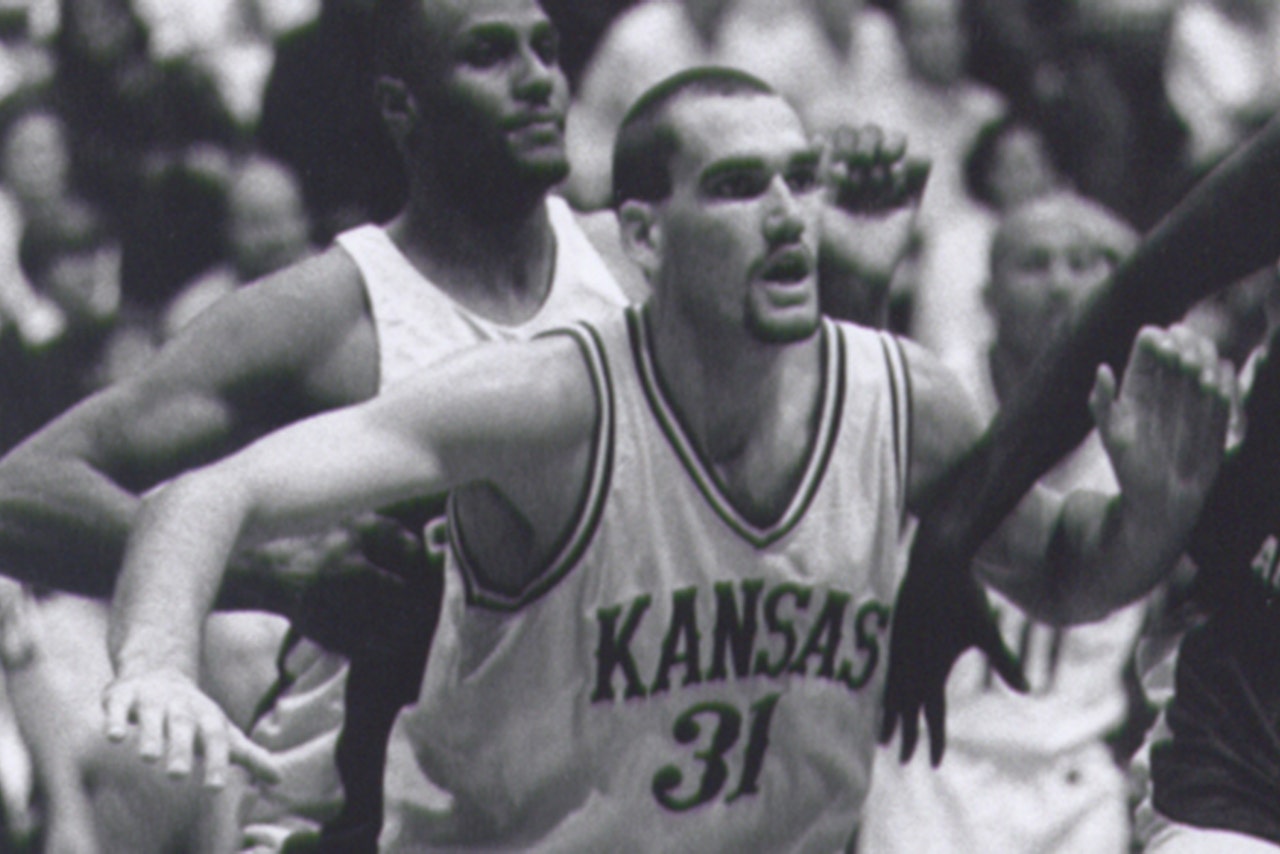 KANSAS CITY, Mo. -- Scot Pollard on a desert island. Because why the hell not?
According to the blog "Inside Survivor," the former Kansas men's basketball star is slated to appear as a cast member on the 32nd season of the hit television show. The Survivor episodes in question are scheduled to air in February 2016.
The 6-foot-11 center scored 1,209 points and blocked 218 shots with the Jayhawks from 1993-97. Pollard played 11 seasons in the NBA from 1997-2008, mostly as a reserve, averaging 4.4 points and 4.6 rebounds per pro contest.
But during his time in the Association, the 40-year-old baller was known more for his individual style -- bleached hair one year, shaved the next, painted fingernails -- than his game, per se. A free thinker, the former California prep was one of the game's most, um, colorful players, in more ways than one:
Since leaving basketball, Pollard has dipped several toes in the entertainment industry and is currently an analyst for Indiana Pacers games on FOX Sports Indiana. The former KU big man served as a producer on the Wilt Chamberlain biopic Jayhawkers, released in 2014, in which he also had a small role, playing ex-Kansas great B.H. Born.
Since getting bit by the acting bug, Pollard has usually found himself cast as basketball players, bad guys or psycho killers. He played the title role in the small 2013 horror film Axeman at Cutter's Creek:
And who wouldn't want to be stranded, miles from civilization, with a guy who can swing an axe like that?
You can follow Sean Keeler on Twitter at @SeanKeeler or email him at seanmkeeler@gmail.com.
---