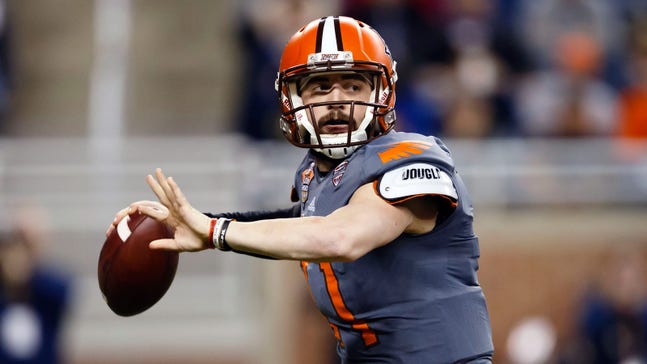 Know the Badgers foe: Bowling Green
Published
May. 9, 2014 1:45 p.m. ET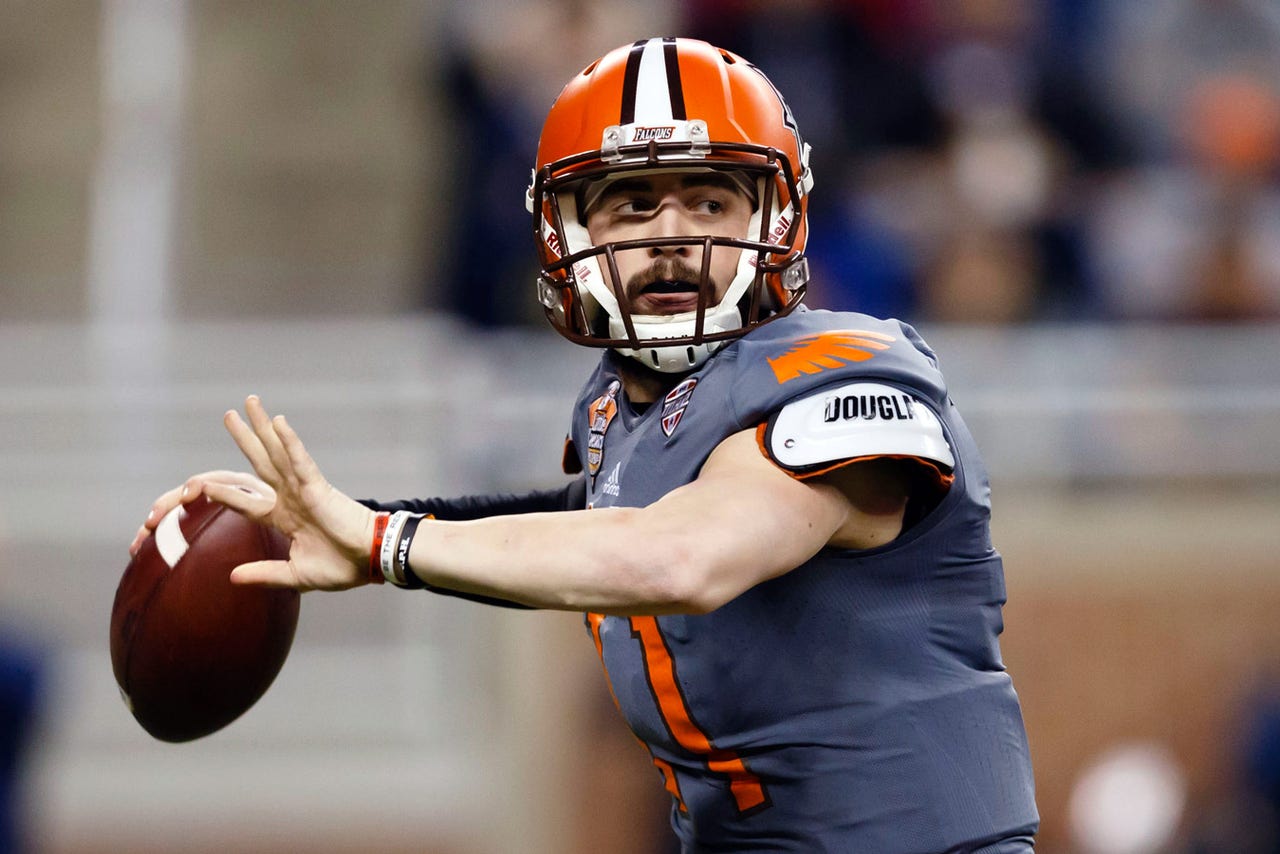 This is the third in a 12-week Friday series looking at the Wisconsin football team's 2014 opponents.
First-year Bowling Green coach Dino Babers inherits a team that scored with the best in college football last season. At 34.8 points per game, the Falcons ranked 28th nationally, just a sliver behind No. 27 Wisconsin.
Naturally, there are bound to be some changes implemented with a new coach. But one thing Babers has no intention of changing is the rate at which his team scores. If he has his way, in fact, the Falcons may play even faster.
"I know how to win the other way," Babers told Sports Illustrated last month. "I prefer not to. It's more fun to coach. It's more fun for the players. It's much more fun in practice. Practices are boring, but when you practice at that tempo, you don't have time to be bored.
Babers, who took over this offseason following the departure of Dave Clawson for Wake Forest, has plenty of experience in multiple offenses. He spent the past two years in charge of Eastern Illinois and has served as an assistant at stops all over the country. But his approach to playing fast football, he said, was learned as a wide receivers coach at Baylor from 2008-11. In 2008, Baylor ran 64.3 plays per game. By 2011, the Bears were running 76.9 plays per game.
Last year, Bowling Green finished the season 10-4, including 7-1 in the Mid-American Conference. The Falcons won the MAC championship game against previously unbeaten Northern Illinois, 47-27, and went on to lose in the Little Caesars Bowl by three points to Pittsburgh.
Bowling Green averaged 70.2 plays per game in 2013 -- the exact same number as Wisconsin. For two programs at varying tiers of the college football world that seem so different, they may have more in common than meets the eye.
Personnel: Quarterback Matt Johnson returns as a redshirt junior, and his passing ability was impressive last season. He completed 64.2 percent of his passes for 3,467 yards with 25 touchdowns and seven interceptions. Three times last season, he earned MAC East Offensive Player of the Week honors. Johnson also finished ranked fourth in school history for single-season passing yards.
The Falcons do lose their top two receiving threats from last season in Shaun Joplin (54 catches, 908 yards) and Alex Bayer (37 catches, 593 yards). But Bowling Green has enough offensive weapons to keep Johnson happy.
Heath Jackson (32 catches, 364 yards), Ryan Burbrink (40 catches, 477 yards) and Travis Greene (18 catches, 155 yards) return for Bowling Green. Gehrig Dieter, meanwhile, could be the player to watch at wideout. Dieter is a transfer from SMU who caught seven passes for 99 yards with two touchdowns in Bowling Green's spring game in April.
Greene, a redshirt junior, rushed for a school-record 1,594 yards last season and was named All-MAC second team at running back. He scored 11 rushing touchdowns, and his 1,749 all-purpose yards were the second most in school history. Teammate William Houston also returns after scoring 11 rushing touchdowns as well.
Defensively, Bowling Green will be paced once again by linebacker D.J. Lynch. The redshirt senior was a second-team all-conference pick a year ago after leading the Falcons with 85 tackles and eight tackles for a loss. No. 2 tackler Ryland Ward (81 tackles, two interceptions) also returns.
Other players that stood out during Bowling Green's spring game included cornerback Will Watson, who had eight tackles and recovered a fumble, and true freshman cornerback Nick Johnson (seven tackles). Lineman Kendall Montgomery tallied three sacks, and defensive back Victor Osborne totaled a game-best nine tackles.
Undefeated: Wisconsin has played Bowling Green three times in program history, and the Badgers are 3-0 in those games. UW last defeated Bowling Green 35-14 in 2006.
Yards per play: Bowling Green's 6.543 yards per play last season ranked 18th in the country and was second-best in the MAC behind only Northern Illinois. Wisconsin, meanwhile, averaged 6.854 yards per play, which ranked No. 9 in the country and second in the Big Ten behind Ohio State.
Connection: Wisconsin coach Gary Andersen and Bowling Green's Dino Babers held the exact same assistant coaching position at the same school -- five years apart. Babers served as Northern Arizona's special teams coordinator in 1990. Andersen held the special teams job at NAU from 1995-96.
Prediction: Wisconsin 35, Bowling Green 17
Follow Jesse Temple on Twitter
---